Replace worn or damaged Rub Rail this Spring with easy-to-install TACO Marine SuproFlex Flexible Rub Rail Kits, and receive a $50 Rebate Available Now Through April 30!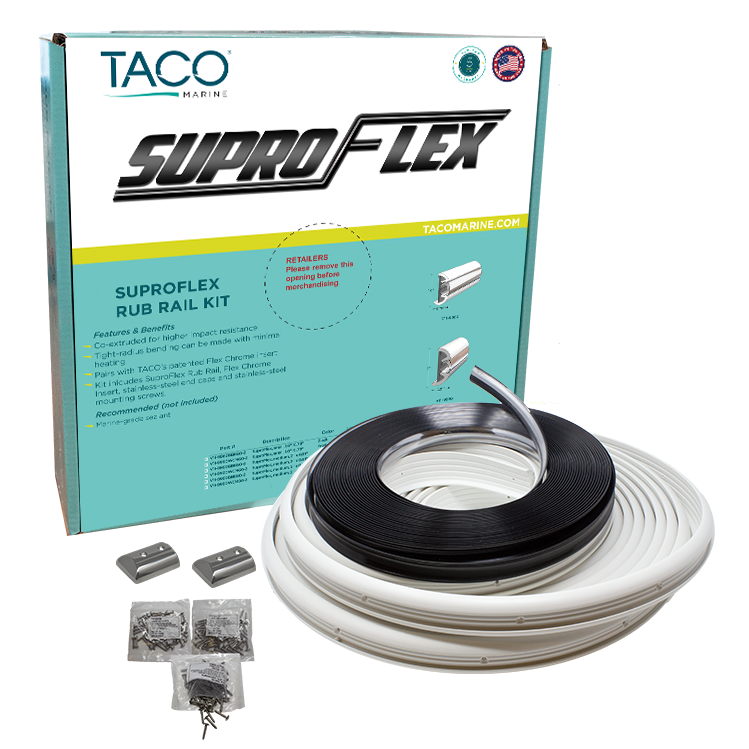 Our SuproFlex Rub Rail Kits make it easy to replace worn or damaged rub rail this spring.
Click here or watch below a step-by-step video to see how it's done.
Designed for boats up to 65', SuproFlex is co-extruded vinyl that provides two levels of hardness to ensure enhanced protection from impact. SuproFlex kits are available from marine retailers and online at www.tacomarine.com/buytacodirect in two sizes with different color combinations. Each kit includes the Rub Rail, Insert, hardware and stainless steel End Caps.  
A $50 factory rebate is available on the purchase a TACO Marine vinyl rub rail kit, including SuproFlex kits, now through April 30, 2020. For rebate info, visit www.tacomarine.com/rebates.
For more information, visit your local marine retailer or explore TACOMarine.com today!