Shopping for replacement boat rub rail may sound like a daunting task, but it's actually quite easy! At TACO, we work closely with many marine retailers who either stock our rub rail replacement kits on their shelves or ship these kits right to your door.
Before you get started on buying new rub rail, it's important to be sure you know exactly what profile you need for your boat. You can explore our handy Rub Rail Replacement Guide here or ask our Technical Support experts for help. 
Once you know the correct profile for your boat, you can easily find a retailer near you on our Where to Buy page. You can search retailers who sell in-person at their storefront, online or wholesale. You can also buy rub rail replacement kits from us on Buy TACO Direct.
If you're looking for long length rub rail that does not come in a kit, whether it's coiled flexible rub rail, rigid rub rail, stainless steel rub rail or aluminum rub rail, many of the retailers we work with offer long length profiles. Additionally, we sell long length rub rail direct in our online store here.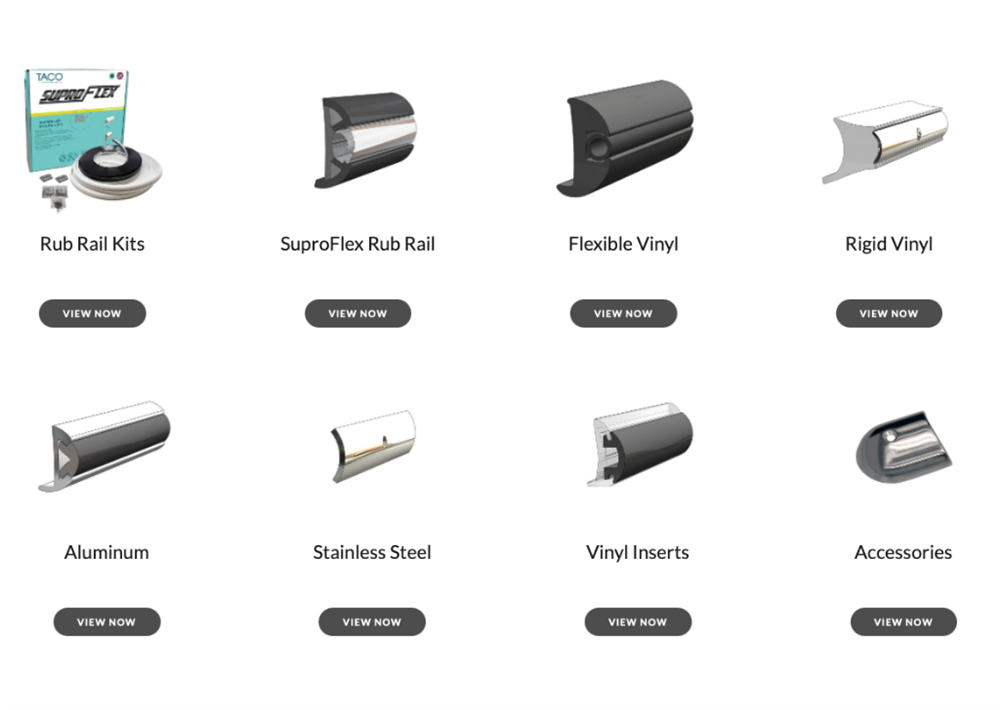 Depending on your location, you may even be able to buy TACO rub rail from a nearby boatyard or boat service center, which may also offer installation. We recommend calling ahead to inquire about their rub rail offering and services.
If you're needing to replace your boat's rub rail and not sure where to begin, contact our Technical Support experts today. We'll help you get started!