Need Rub Rail for your boat? SuproFlex Rub Rail could be for you!
At TACO Marine, we manufacturer a variety of universal DIY SuproFlex Rub Rail kits that include everything needed for a complete Rub Rail renovation on your boat. By replacing old, damaged Rub Rail with new TACO Marine SuproFlex Rub Rail, you'll increase the value of your boat and give it a fresh, clean look. 
SuproFlex Rub Rail Kits 
SuproFlex Rub Rail is one of our latest boating innovations that is designed to make your life easier. It's lighter weight than other flexible, rigid, stainless steel and aluminum Rub Rail profiles, it's more flexible – requiring minimal or no heating –, and pairs with our patented Flex Chrome Rub Rail Insert, which provides the look of stainless steel without the cost, and it hides the fasteners.
What makes SuproFlex unique is its coextruded design. It has a rigid backing and a softer, more flexible front that together provide enhanced protection from impact. Additionally, it features shock-absorbing channels, further improving its impact defense.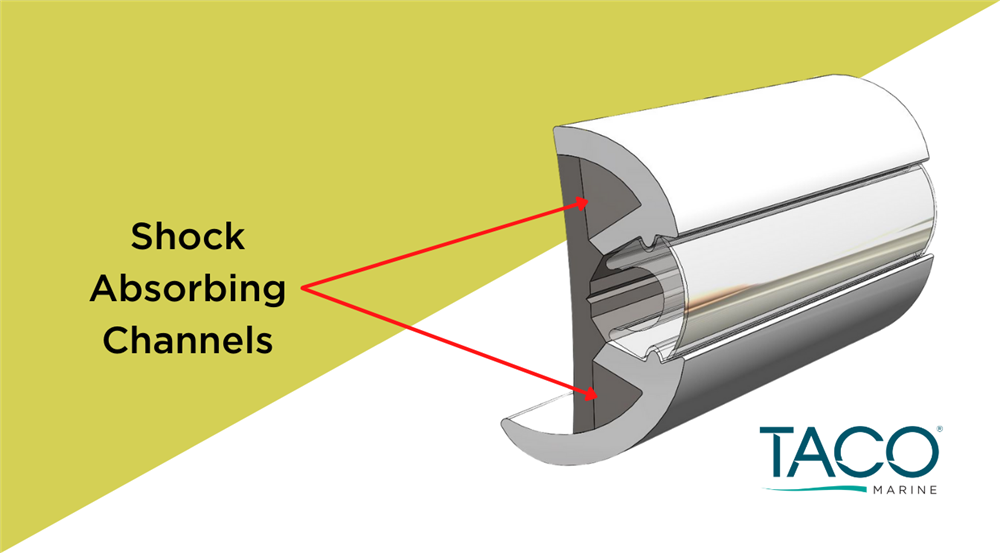 Because it's lighter weight, SuproFlex Rub Rail is easier to install, which reduces installation time and manpower. While many hands make light work, it's not impossible to install SuproFlex single-handedly. It can be done!
We offer seven different SuproFlex Rub Rail Kits. Choose from a variety of colors and lengths in both our small and medium SuproFlex Rub Rail profiles.
SuproFlex Rub Rail Coils
We also offer our small, medium and large SuproFlex Rub Rub individually in coils, as well as our Flex Chrome Inserts in coils and SuproFlex End Caps.
Find SuproFlex Rub Rail Kits, coils and accessories in Buy TACO Direct and at your favorite marine retailer. If you buy direct from TACO, use code TACO10 for 10 percent off your order at checkout.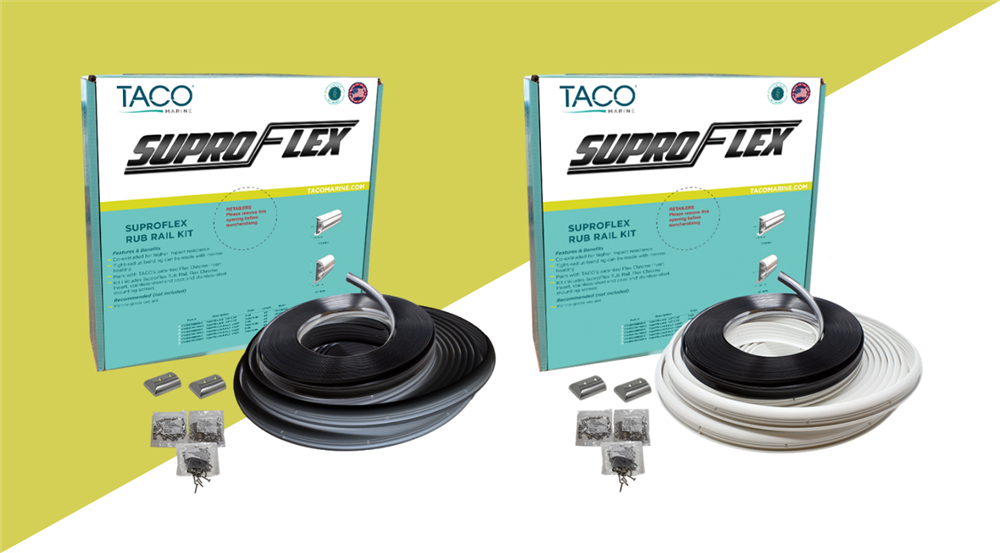 All SuproFlex comes pre-drilled, and the kits include the stainless-steel screws, Flex Chrome Insert and End Caps.
Check out the video below with Captain Mark Henderson from the Liquid Fire Fishing Team, Captain Danny Avila from Hammertime Sportfishing and Captain Scott Wenzel from 4 Reel Fishing Charters as they show you the step-by-step process of how to install SuproFlex Rub Rail on a boat.
For any questions about SuproFlex Rub Rail, comment on this blog or contact our Technical Support team today.