We are excited to introduce an innovative new family of Rub Rail called SuproFlex – available right now to boat builders!
This lightweight, ultra-flexible SuproFlex Rub Rail is designed to save you time and money while providing a seamless precision fit. SuproFlex is co-extruded vinyl that provides two levels of hardness – ensuring enhanced protection from impact.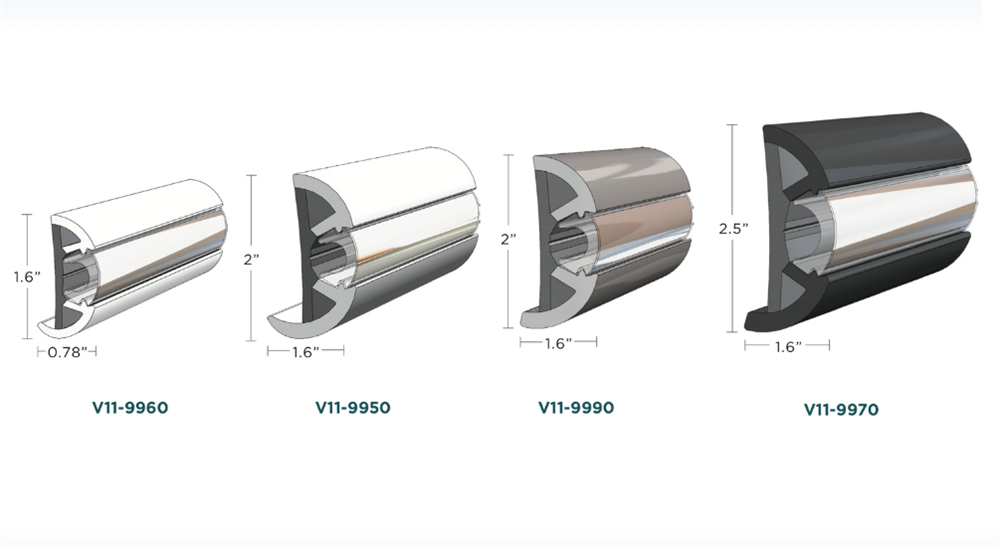 SuproFlex is available in four different sizes from small (V11-9960), medium (V11-9950 and V11-9990) and large (V11-9970).
SuproFlex's rigid back enables the Rub Rail to be securely mounted, while its soft-durometer front provides an enhanced cushion and is extremely flexible. Additionally, SuproFlex has shock-absorbing channels integrated into the design, further protecting a boat's hull from impact damage.
SuproFlex is lighter weight than traditional Vinyl Rub Rail and requires minimal heating – reducing installation time and manpower. Additionally, SuproFlex Rub Rail requires no pre-forming and easily molds to most hull shapes.
This new rub rail is available in a variety of sizes, colors and pairs with TACO's patented Flex Chrome Insert, which can also be customized to any builder's color preference.
Flex Chrome provides the look of stainless steel without the price tag. Developed originally for automotive exterior trim applications, our Flex Chrome has passed extensive automotive testing for heat/humidity freeze cycle, salt spray, shock and accelerated weathering. It will not corrode, even if penetrated. Like SuproFlex, the Flex Chrome Rub Rail Insert comes in one continuous coil for a smooth, clean appearance.
SuproFlex Rub Rail is ideal for any boat up to 65'.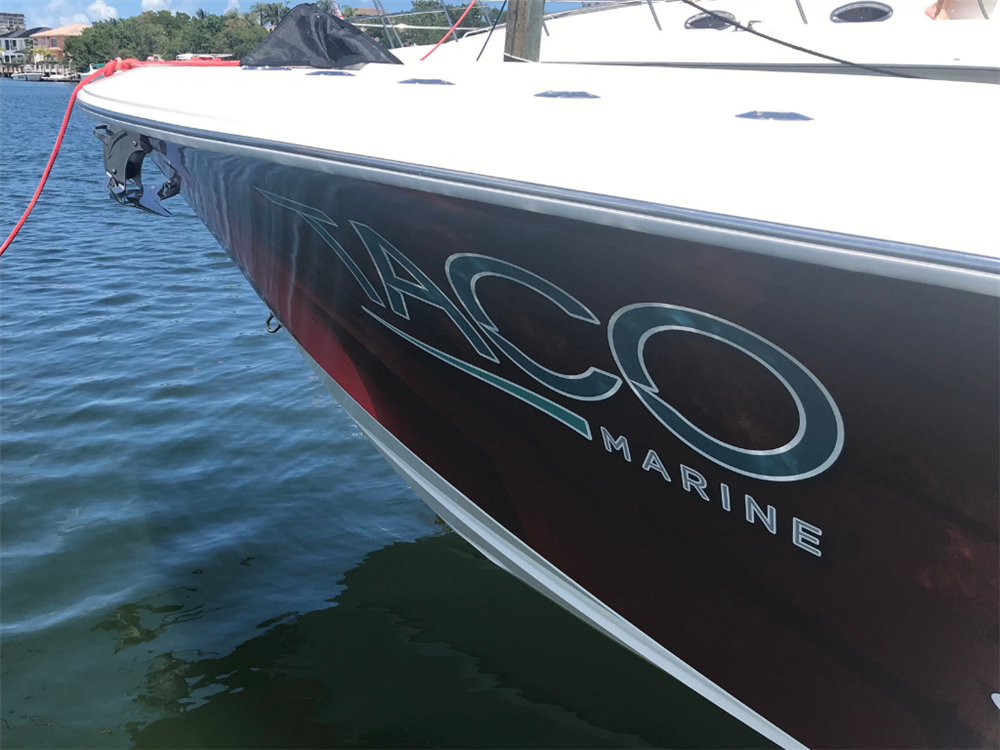 SuproFlex mounted to the hull of the Liquid Fire Fishing Team's SeaVee 390Z.
For more information, contact your TACO Representative today!