A common question we get at TACO Marine is, "how do I know which outrigger mount to install on my boat?" While there are many options from which to choose and several factors for consideration, below are five basic tips to help you choose the right outrigger system for your boat. 
1. BOAT SIZE MATTERS
The most important thing to consider when looking for outriggers is the size of your boat. If your boat is 24-feet or under, the Pro Series GS-500 Outrigger Mounts are not appropriate. On the reverse, if your boat is 40-feet or over, a pair of GS-170 Outrigger Mounts likely would not be sufficient for your offshore sport fishing needs. 
Instead, check out the graphic below to find the right outrigger system for your boat size. 
2. HARDTOP & T-TOP HAND CLEARANCE MAKES A DIFFERENCE
If you want an outrigger system that can be adjusted from under the top, it's important to analyze the top's mold, shape and design, and the hand clearance needed when adjusting the bases.
If your hardtop has a unique mold, it may prohibit standard rotation handles, like the GS-280.  Therefore, a mount with a 30-degree offset handle may be better suited for your boat top. A 30-degree offset handle allows more hand clearance from the underside of the top's surface to safely and easily adjust the mounts without smashing fingers. 
Mounts from TACO with a 30-degree offset handle include the GS-2801, GS-390, Pro Series GS-400, Pro Series GS-450 and Pro Series GS-500.

3. CHECK TO ENSURE YOU CAN TURN THE HANDLE OUTBOUND
Believe it or not, some boat tops make turning the outward rotation handle toward the gunnel impossible. Because of this, your boat may need an outrigger mount with a 180-degree handle that faces fore instead of aft, which is the traditional handle direction for outrigger mounts.
Mounts from TACO with a 180-degree fore-facing handle are the GS-390-180 and GS-500-180. The GS-280, GS-2801 and GS-400 mounts can be used for either designation, and our technical support team would be happy to provide assistance for these in-the-field changes.  For inquiries on these mounts, please e-mail us at info@tacomarine.com or visit the support section of our Website.

4. LOCATION, LOCATION, LOCATION 
Before selecting and installing your outrigger mount, it's important to look at the current hardware installed on the boat top to ensure you have adequate room. Additionally, it's important to consider that other top-mounted accessories may interfere with the outrigger poles. 
Remember, outrigger poles traditionally face aft and are angled slightly up from the top when the boat is running. When the poles are deployed, they are generally raised higher and turned out toward the gunnels. 
If you have any top accessories, such as VHF/GPS antennas or radar, that would permanently interfere with the mounts or poles, you may not be able to install an outrigger system on your top.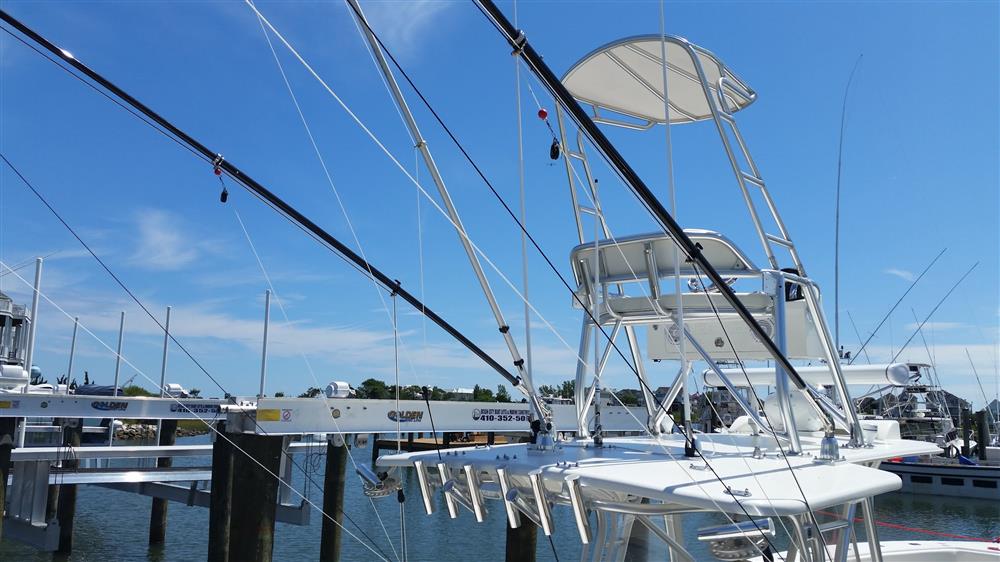 5. GUNNEL OPTIONS 
If installing an outrigger system to your boat top is not possible for any reason, or you don't want to drill any holes into your hardtop, you still have outrigger options. 
At TACO, we offer gunnel mount striker bases as easy alternatives to outrigger mounts. While these do require holes to be drilled into gunnels, for some boats, these are a great solution to meet their sport fishing needs.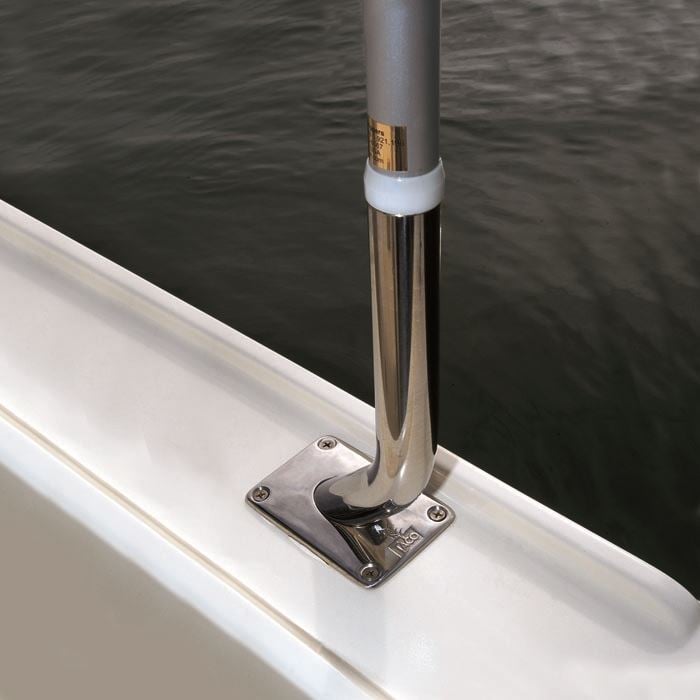 To explore our complete line of Outrigger Mounts click here.

Stay up to date on all things TACO Marine by subscribing to our YouTube channel and following us on Facebook, Instagram and Twitter.