PRO SERIES GS-500XL
PERFECT FOR HIGH-PERFORMANCE BOATS WITH THICKER TOPS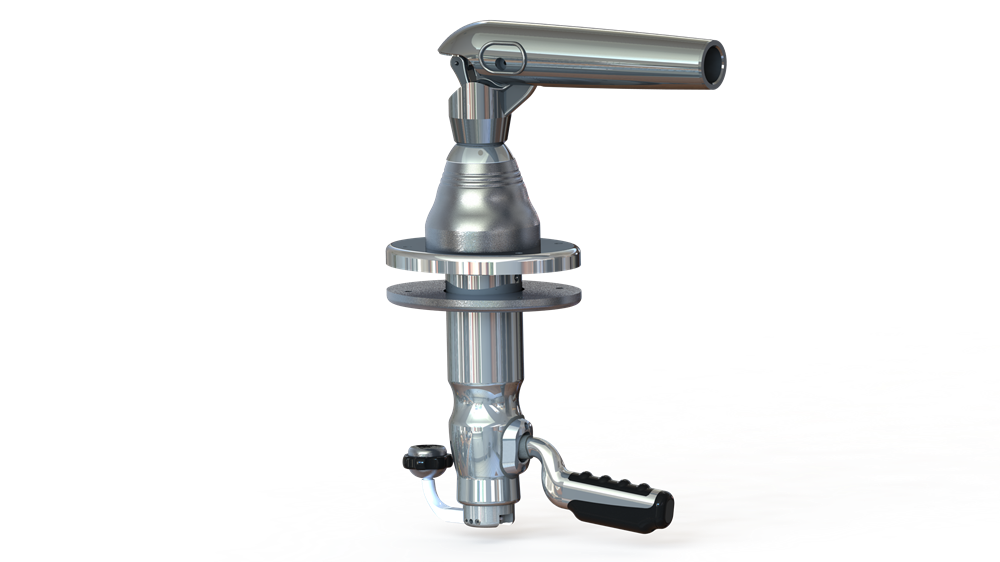 Hardcore offshore sport fishing boats with thicker hardtops require a heavy-duty outrigger mount that can withstand day after day of pounding rides when chasing pelagic species. The Pro Series GS-500XL Outrigger Mount has a longer body for hardtops up to 4-1/2" thick.
Like the Pro Series GS-500, the 500XL is durable, attractive and well known in the industry. Anglers can easily adjust the lift and rotation of the GS-500XL from the safety of the deck. This mount also features our patent-pending Twist & Lock outrigger pole connection and pairs exclusively with our award-winning Carbon Fiber Tele-Outriggers up to 24' long. 
Features and Benefits
TWIST & LOCK ARM
Patent-pending design for easier, more secure pole connection
Eliminates the need for pins or bolts when securing outrigger poles
HANDLES
Rotate and lift outrigger poles from the safety of the deck
Heavy-duty, ergonomically shaped outward rotation handle
Robust, dual-detented lifting crank handle locks flush into base
MOUNT
Ideal for boats from 32 to 50-plus feet 
Made for hardtops up to 4-1/2" thick
Dredge load tested to handle a full, professional fishing spread 
Absorbs the torque and whip created by outrigger poles 
Constructed from cast stainless-steel and machined aluminum for a stronger, lighter base
Includes matching 6"x 8"x ½" thick oval backing plates 
Safety detents prevent uncontrolled rotation when deploying outrigger poles
Allows a controlled 180° rotation, if needed
Locking head eliminates downward creep of outrigger poles
No port or starboard designation 
Includes all mounting hardware for easy installation
Pairs with 6º Wedge Plates (WP-500-6), sold separately
Base hole pattern matches all TACO Marine Grand Slam models – making upgrades possible
3-year limited warranty 
Let's Get Started
Contact your TACO Sales or Customer Service Representative today for more information, product demos and quotes.