We're proud to announce that the new GS-1000 Electro-Hydraulic Outrigger Mount received Boating Industry magazine's 2019 Top Product award!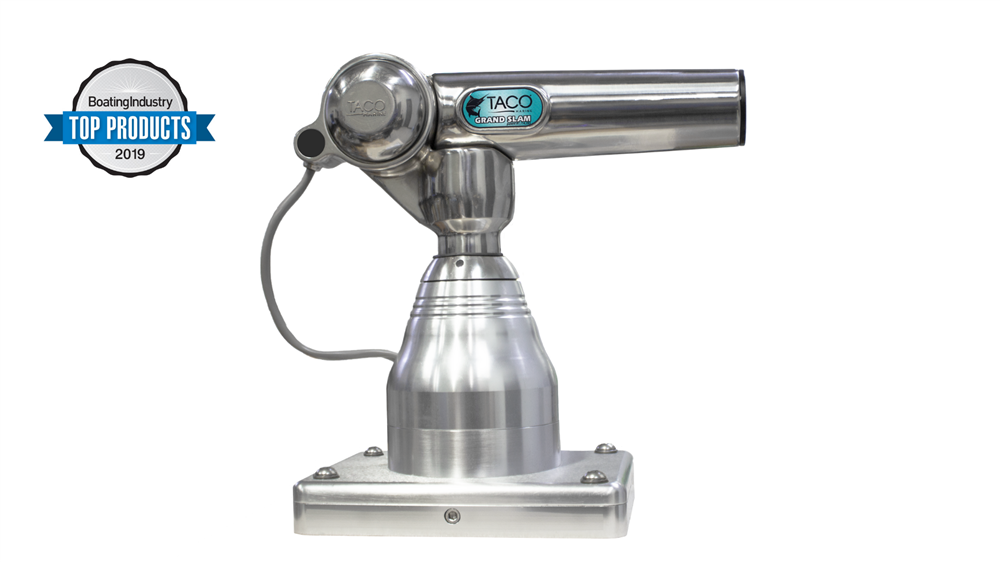 With the simple push of a button, the Grand Slam 1000 Electro-Hydraulic Outrigger Mount lets anglers safely lift and rotate outriggers from the comfort of the helm without climbing on gunnels and having to struggle with manual adjustments. The GS-1000 electro-hydraulic design and microprocessor-controlled system adjusts the angle of lift from 0 to 75 degrees. A 1,000-PSI  hydraulic pump drives both lift and rotation.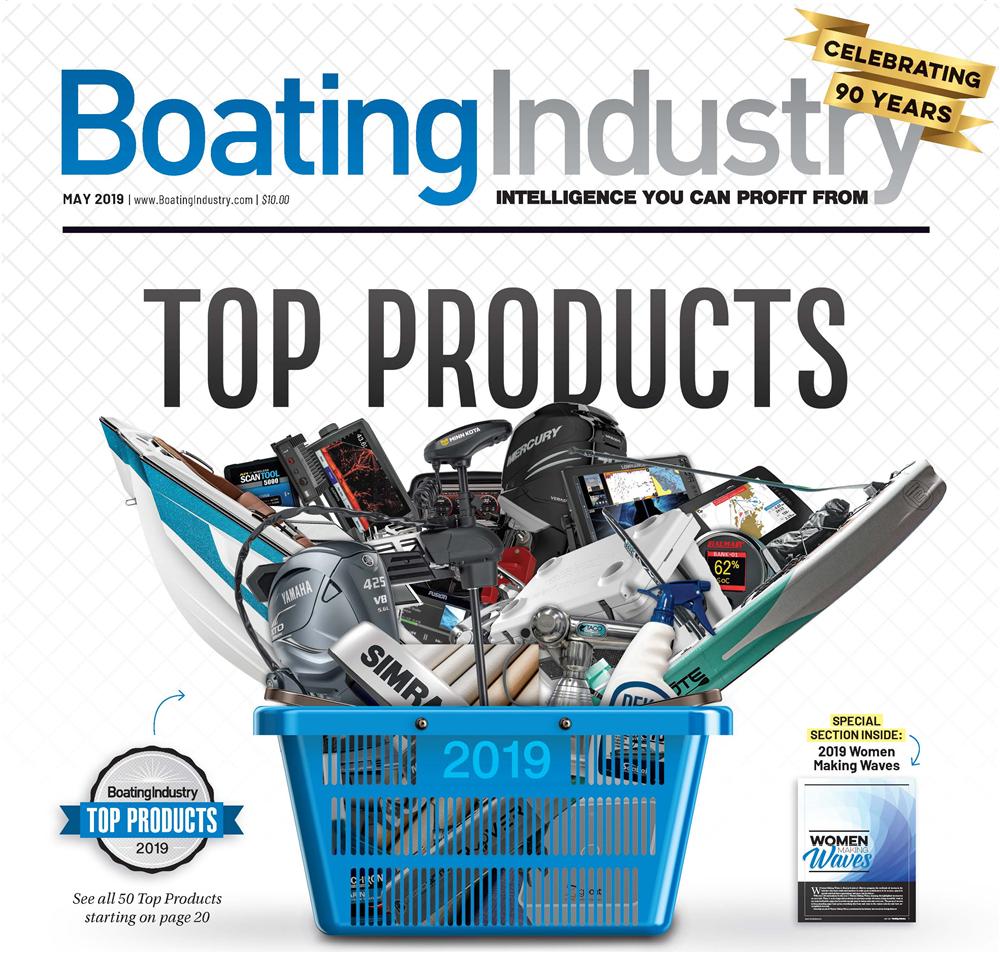 50 OF THE MARINE INDUSTRY'S BEST NEW AND INNOVATIVE PRODUCTS
For the sixth annual Boating Industry Top Products list, we've selected 50 of the best new or updated products and services for the marine industry, ranging from boats to engines to electronics and more. 
To be eligible for consideration, products or services had to have been introduced or significantly updated since January 2018. With over 150 well-qualified submissions for consideration, selecting 50 products was no easy task. The following list of products stood out from the rest of the pack for their impact on the industry, innovations and how it advances its product category – or creates a new segment entirely. 
READ THE FULL ARTICLE HERE.
Thank you Boating Industry for this award and recognition for the GS-1000 Electro-Hydraulic Outrigger Mount! Since 1959, we've worked to continually create new, exciting products for the marine industry. As we continue to celebrate our 60th year at TACO Marine, we look forward to launching several more innovative, new products this year. 
Stay up to date on all things TACO Marine by subscribing to our newsletter below and following us on Facebook, Instagram, YouTube and Twitter.