Our TACO holiday sale is in full swing, which means you can save big on new Outrigger Mounts and Poles in our onine store.
We're offering 15% off on everything with code HOLIDAY15 at checkout on tacomarine.com/buytacodirect, including our popular line of Grand Slam Outrigger Mounts, Telescoping Aluminum and Carbon Fiber Outrigger Poles, all-in-one Rigging Kits, Rod Holders and our Sport Fishing Accessories.
For anglers looking to upgrade their outrigger systems or add Outrigger Mounts and Poles to their outrigger-ready boats, we have everything you need in our sport fishing online store.
Not sure where to start? Check out our blog "5 Tips to Choose the Right Outrigger Mount for Your Boat" for help selecting the right TACO Outrigger System.
When it comes to sport fishing, TACO Outrigger Mounts are known for their durability and reliability when offshore. There's no slop in the head or downward creep. Our precision engineering and design, coupled with our expert assembly team in Sparta, Tennessee, ensure every TACO Outrigger Mount and Pole system meet your expectations and provide the ultimate offshore sport fishing experience.
TACO Outrigger Mounts are trusted and endorsed by professional anglers and fishing teams, including Captain Rick Murphy from Florida and Texas Insider Fishing Report and Sportsman's Adventures, Captain George Gozdz from Unfathomed, Captain Mike Genoun from Florida Sport Fishing TV, the Liquid Fire Fishing Team, Captain Ray Rosher of Miss Britt Charters, 4 Reel Fishing and many more.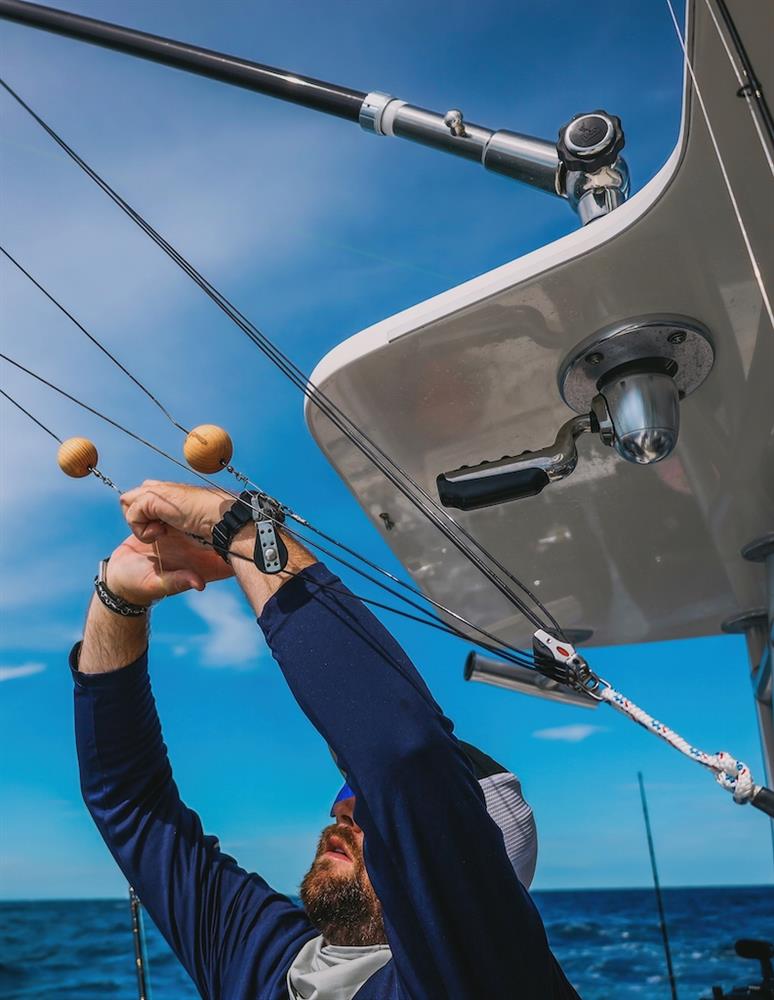 Captain Crockett Henderson of the Liquid Fire Fishing Team sets up trolling lines using a TACO Outrigger System and Rigging Kit. Photo / TACO Marine®
Take advantage of our holiday sale today before times run out. Use code HOLIDAY15 for 15% off all TACO Outrigger Mounts and Sport Fishing products on tacomarine.com/buytacodirect.