On Thursday, July 18, North Carolina's popular fishing magazine Fisherman's Post reviewed the new Pro Series GS-500 Outrigger Kit! Read the full review below.
TACO Marine now offers its Pro Series GS-500 Outrigger Mount and 20' Carbon Fiber Tele-Outriggers as a kit for sportfishing anglers everywhere. The GS-500 kit, which was previously only offered to boat builders, is now available through marine retailers and distributors.
The Pro Series GS-500 Outrigger Mounts are ideal for boats 32' and up with hardtops and pair exclusively with TACO's Carbon Fiber Tele-Outriggers.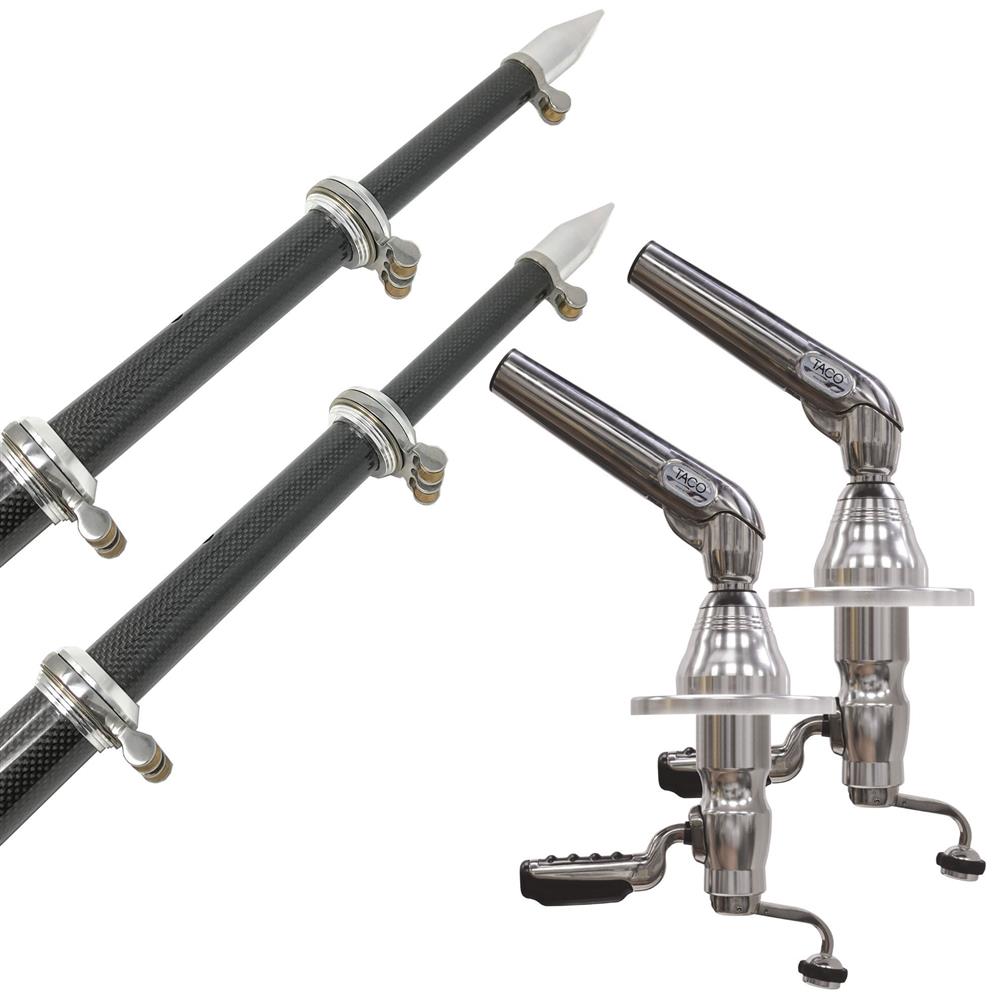 For competitive anglers, the GS-500 Outrigger system is dredge-load tested to handle a full, professional fishing spread. Additionally, the system's increased body size and girth absorbs the added torque and whip created by the longer outrigger poles. Although the kit comes with 20' Tele-Outriggers, the GS-500 mounts can easily support 24' Tele-Outriggers, which TACO is slated to rollout later this year.
For additional support and strength, the GS-500 Outrigger Mounts come with matching 6" x 8" x 1/2" thick oval backing plates.
For anglers who currently have other TACO Grand Slam Outrigger systems, such as the popular GS-280 and GS-380, the GS-500's base hole pattern matches all TACO GS models—making upgrades possible.
Other features of the Pro Series GS-500 include that it enables anglers to vertically lift and horizontally rotate the Tele-Outrigger poles from the safety of the deck without climbing on the gunnels or seatbacks.
Outward rotation and lift are controlled by manual-crank and rotation handles. The lifting crank handle folds flush into the GS-500 base to securely lock the poles into position. The outward rotation handle allows a controlled 180-degree revolution, if needed, with safety detents for secure positioning.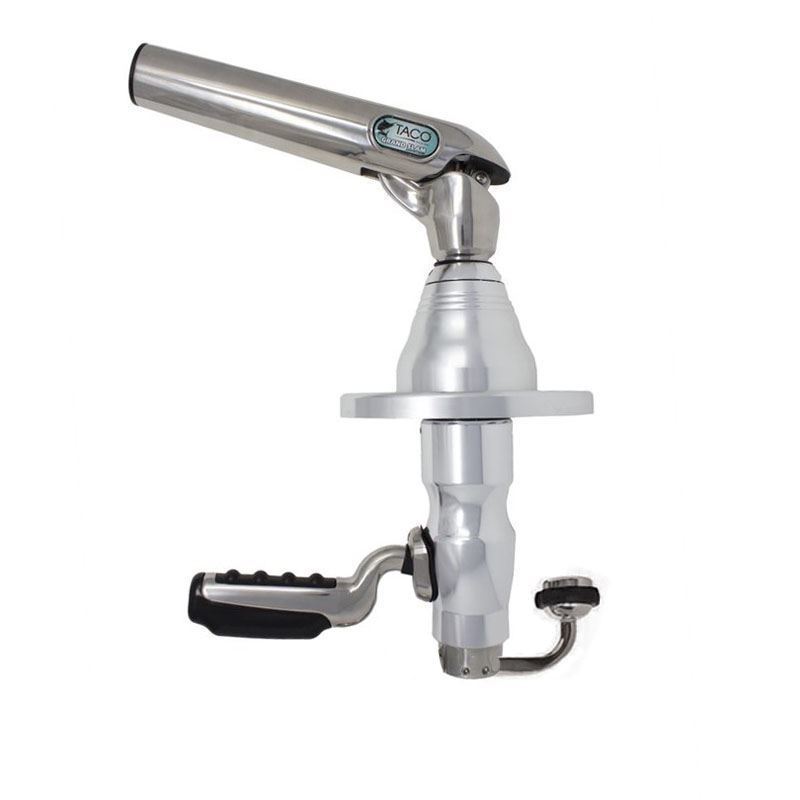 The GS-500 also features TACO's patent-pending Twist & Lock pole connection, which makes installing the 20' Carbon Fiber Tele-Outriggers easier by eliminating the need for pins or bolts to secure the poles in place. Instead, simply push the pole into the arm, twist, and the pole is secured. For added security, locking pins are also available to anglers who leave their poles in place for extended periods of time.
Discover more about the TACO Marine Pro Series GS-500 kit by visiting tacomarine.com. For how-to videos, fishing clips, and product features, visit TACO's popular YouTube channel at YouTube.com/tacomarine and follow the company on Facebook and Instagram with the handle @tacomarine.