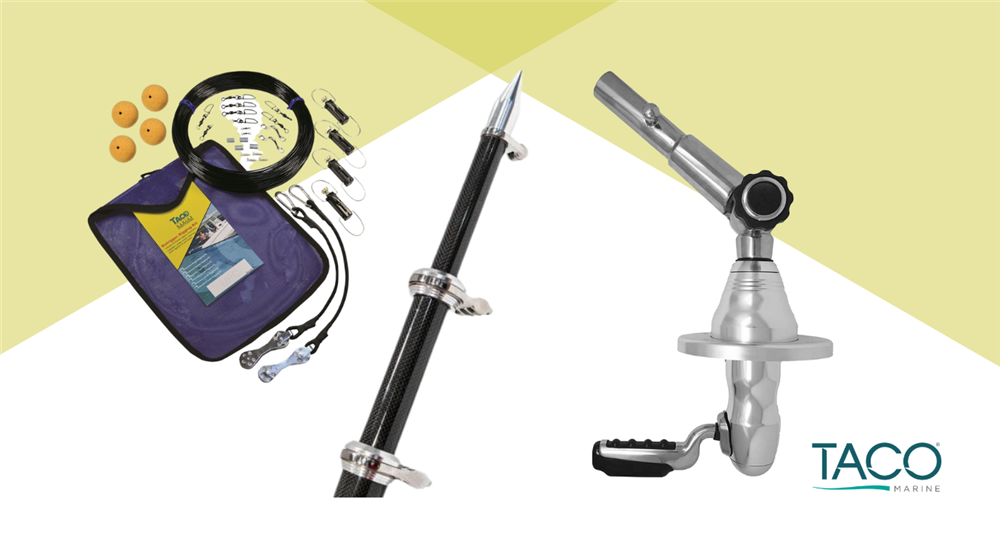 If you're searching online for "TACO Marine outriggers for sale", then look no further than this blog to explain where you can buy the number-one brand of sport fishing outriggers systems on the market.
Now is a fantastic time to upgrade your existing TACO Marine outrigger mounts or add these offshore fishing systems to your boat for the first time. At TACO, we offer a variety of outrigger mounts and poles for beginners to professional fishing teams, and for smaller boats to large high-performance offshore vessels. If you're not sure which TACO outrigger mount system is for you, check out the blog linked here.
Where to Buy TACO Outriggers – Online
Finding where to buy TACO outriggers is easy. We've partnered with several marine retailers to offer our popular line of sport fishing products. To start shopping online with one of our retail partners, visit our Onine Retailers section linked here. Additionally, you can buy direct from us in our online store Buy TACO Direct, linked here.
Where to Buy TACO Outriggers – In Store
If you prefer to visit a store in-person, it's easy to find an authorized retailer near you. Visit our Retail page, linked here, and type in your zip code to find the store nearest you. At many stores, you can even call ahead to confirm they have what you're looking for before you make the trip. Our Where to Buy Retail page includes phone numbers and addresses, to make the shopping process as easy as possible.
Ask Us Your Questions
At TACO, our Technical Support experts are here to help! If you need guidance for finding the right TACO outrigger mounts or poles for your boat, contact our Technical Suppor team today by filling out a quick form, linked here.
To learn more about all our TACO Marine outrigger mounts, outrigger poles or other sport fishing accessories, visit our sport fishing store section today.