Happy New Year from TACO Marine! As we look back on 2019, we'd like to recognize 18 moments that impacted our year.
1. Celebrated 60 Years in Business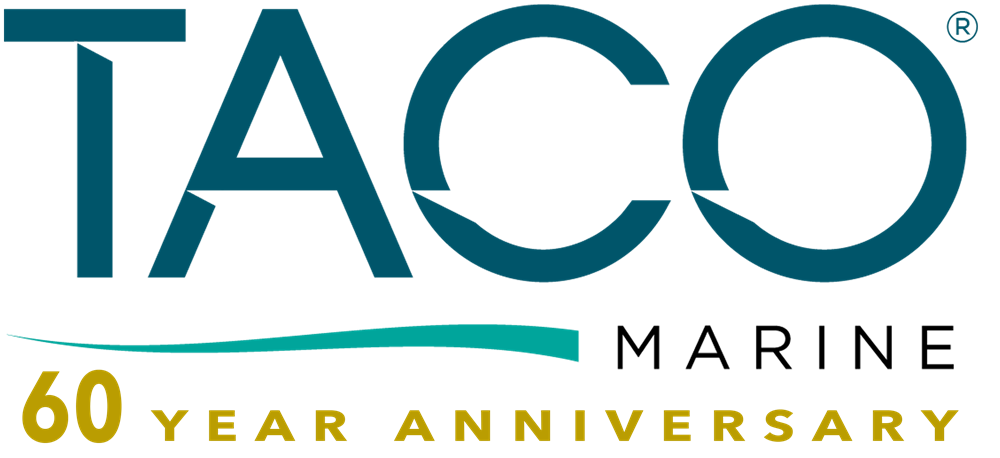 The biggest milestone for us at TACO was celebrating our 60-year Diamond Anniversary! Founder Dave Kushner established TACO Metals, our parent company, an architectural railing business in 1959. As TACO grew, Dave's sons, Mike, Bill and Jon, joined the family business in the early 80s and eventually took over – helping to continue their father's legacy after Dave's retirement in 1992. Today, Jon serves as President alongside twins Mike and Bill, who serve as Vice Presidents.

2. Introduced the GS-1000, Won Boating Industry Top Product Award!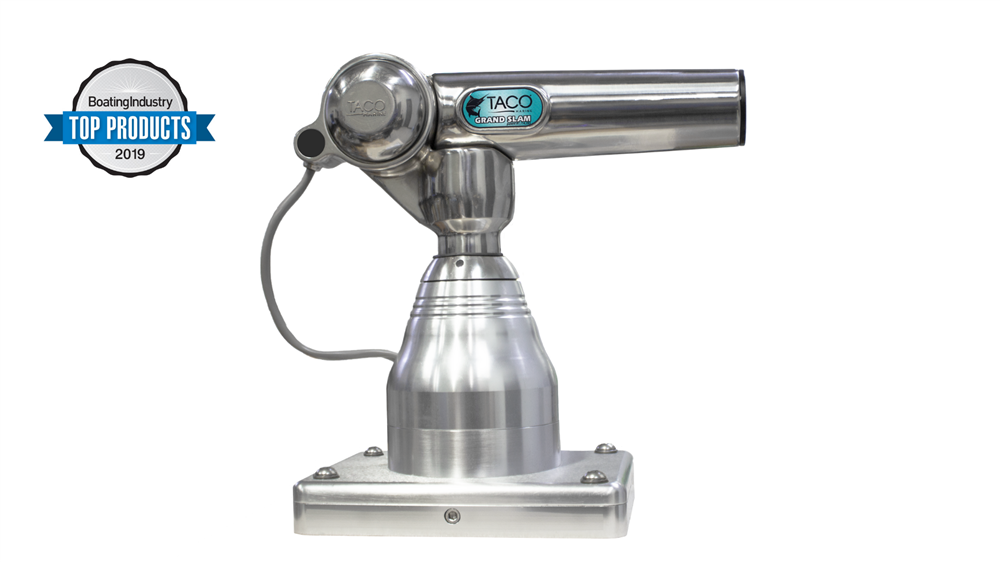 After extensive research, design and testing, we developed an outrigger mount that can safely lift and rotate poles from the comfort of the helm with the simple push of a button. The GS-1000's electro-hydraulic design and microprocessor-controlled system adjusts the angle of lift from 0 to 75 degrees with incremental stops at 30, 45 and 60 degrees. A 1,000-PSI hydraulic pump drives both the lift and rotation. It is designed to be surface mounted on the hardtop with all hydraulic lines and wiring concealed inside the top. 

The GS-1000 received Boating Industry magazine's 2019 Top Product Award!

3. Recognized Our Customer Service Team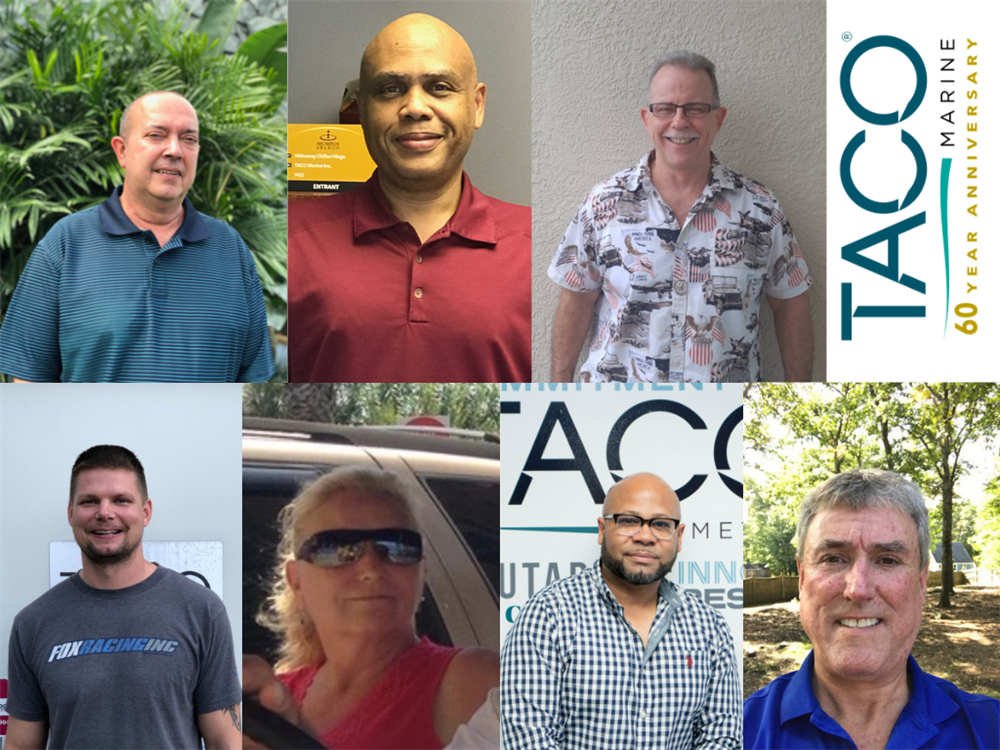 Since we opened our doors in 1959, providing excellent customer service has been at the heart of all we do at TACO. Because of this, we're highlighting our customer service team – a group of diverse individuals from around the country who consistently go above and beyond.

4. Recognized Our Plastics Team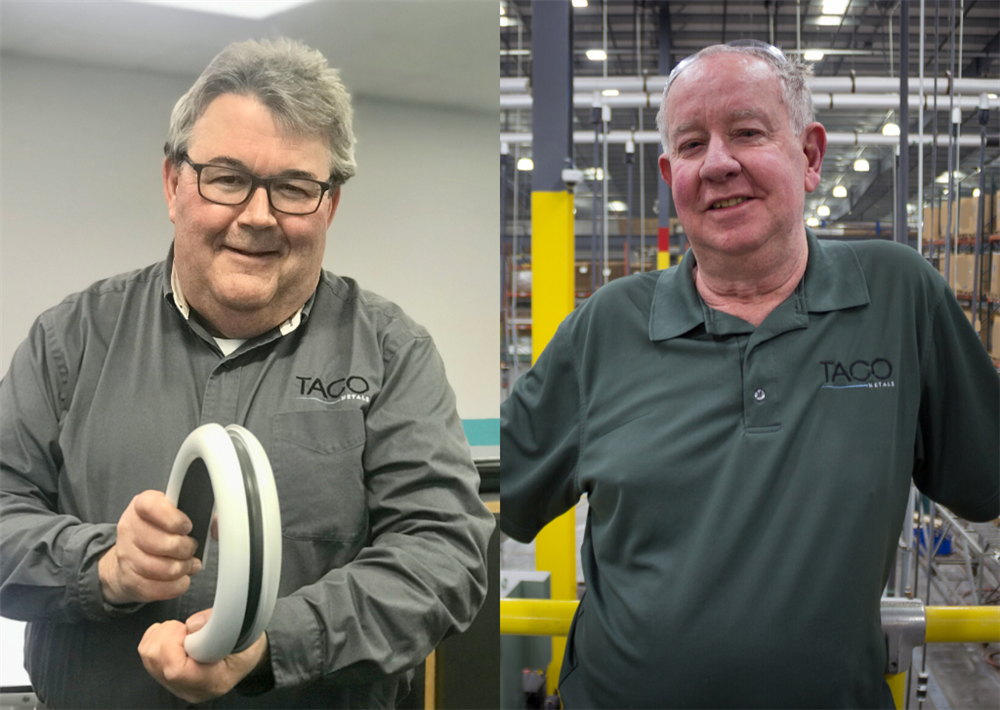 An hour-and-a-half east of Nashville, Tennessee is the sprawling countryside town of Sparta – home to rolling hills, a growing downtown and our main manufacturing and distribution facility. Within the walls of our 168,000-square-foot building is a team of plastic extrusion professionals who have dedicated their careers to perfecting the marine rub rail and plastics extrusion process.

5. Recognized Our Florida Warehousing & Distribution Teams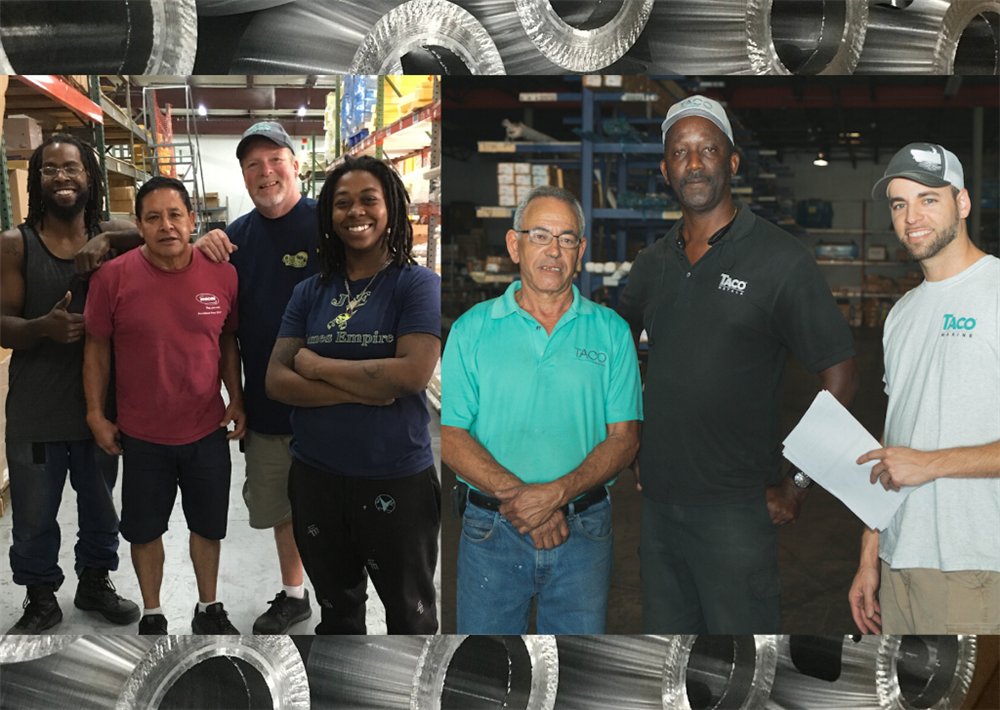 Since 1959, the headquarters of TACO Metals, the parent company of TACO Marine, has been located in South Florida. And while the company's roots have spread far and wide – branching out with other facilities in Florida, Tennessee and South Carolina –, one core faction of the business has helped drive TACO forward – the Florida Warehousing & Distribution team.

6. Recognized Our Grand Slam Assembly Team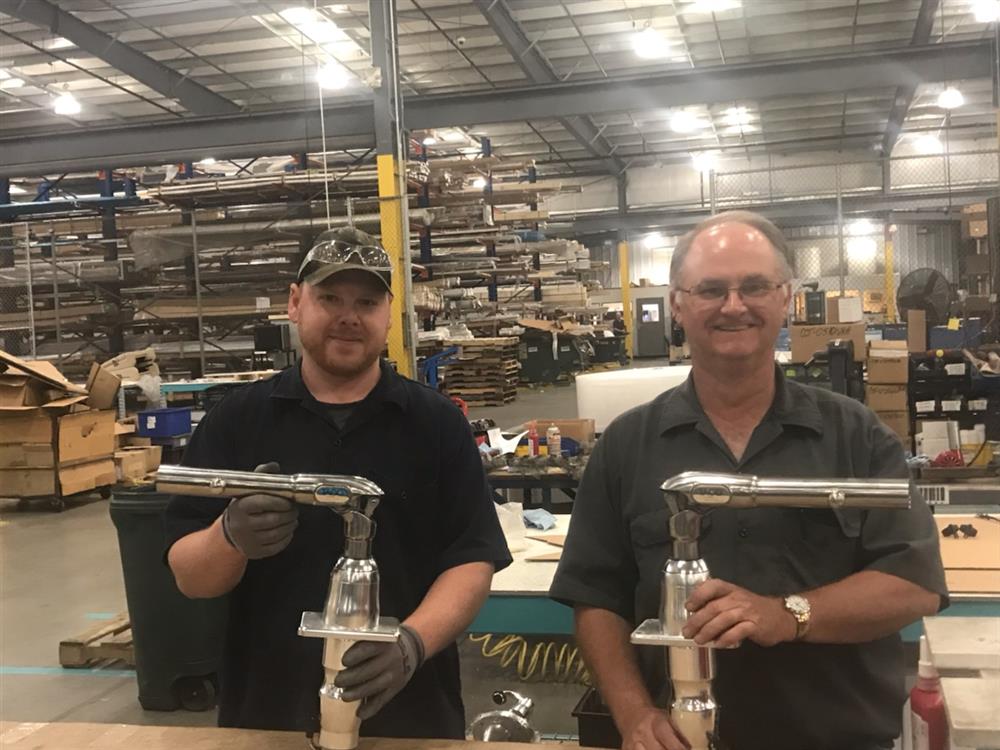 70,000 – That's the approximate number of Grand Slam Mounts that mainly one man built over the better part of the past 10 years. Meet Frankie Phy, TACO Fabrication Assembler and undeniable Grand Slam master. Although Phy's predominantly been a one-man act for the majority of his 12-year career at TACO, Jeff Pace trained with and joined him one year ago as the second Grand Slam Fabrication Assembler – helping to double mount production as the sport fishing line's popularity exploded.

7. Launched New VHF Antenna, Masthead Anchor Light Mounts
In the summer of 2019, we introduced new manual and electric mounts for VHF Antenna and Masthead Anchor Lights. These mounts help improve boat safety by enabling the lights and antennas to be adjusted from under the top right at the helm with either a push of a button or a twist of the crank handle.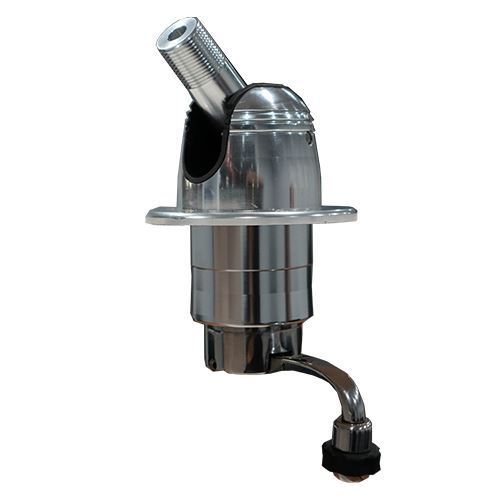 Grand Slam 800 VHF Antenna Mount
The new GS-800 VHF Antenna Mount was created specifically to prevent climbing on the boat gunnel to raise and lower a VHF antenna.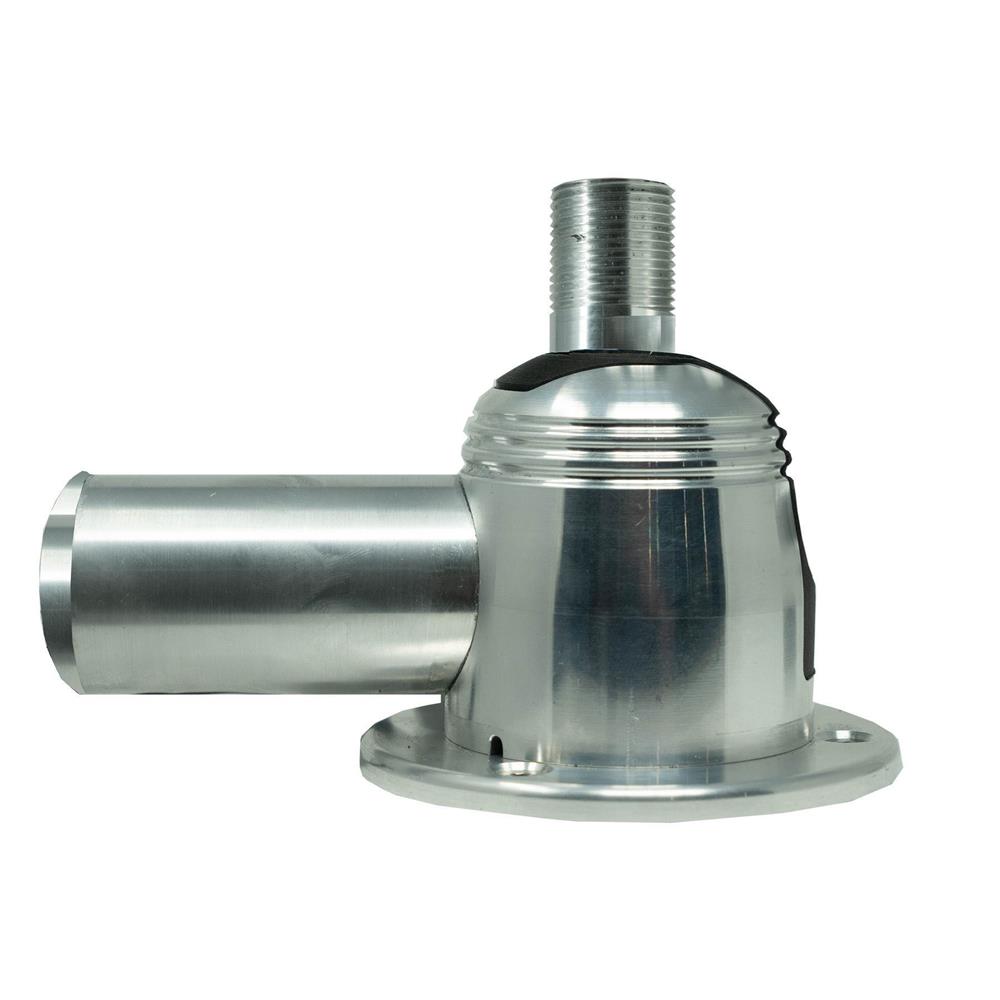 Grand Slam 850 Electric VHF Antenna Mount
Designed with safety and innovation in mind, boaters can adjust the position of their VHF antenna with the simple push of a button from the comfort of their helm.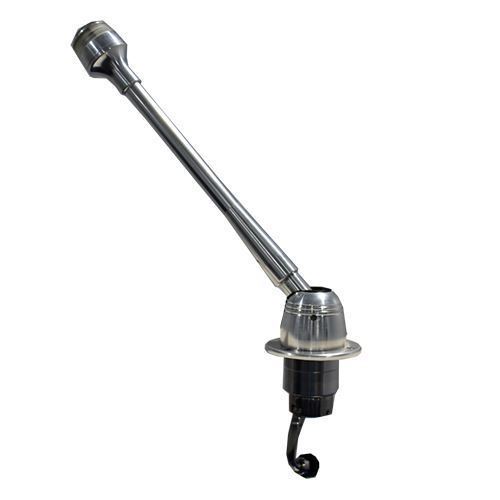 Grand Slam 900 Masthead Anchor Light
The GS-900 allows boat operators to lift and descend this navigational requirement from the safety of the deck, right under the top and without ever having to climb on the gunnel again.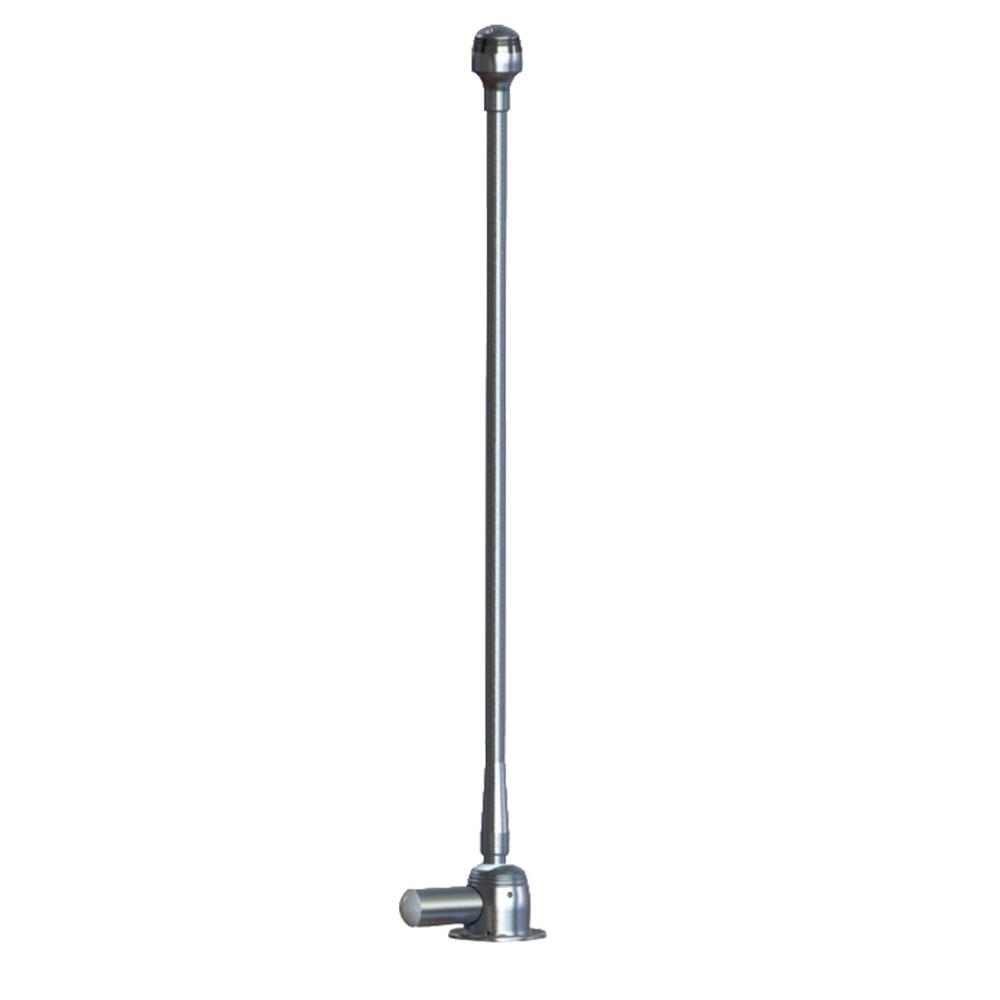 Grand Slam 950 Electric Masthead Anchor Light
With the simple push of a button, boaters can safely adjust the position of their Anchor & Stern Light from the comfort of the helm. 

8. Bid a Fond Farewell to Gary Beasley, Who Retired After 36 Years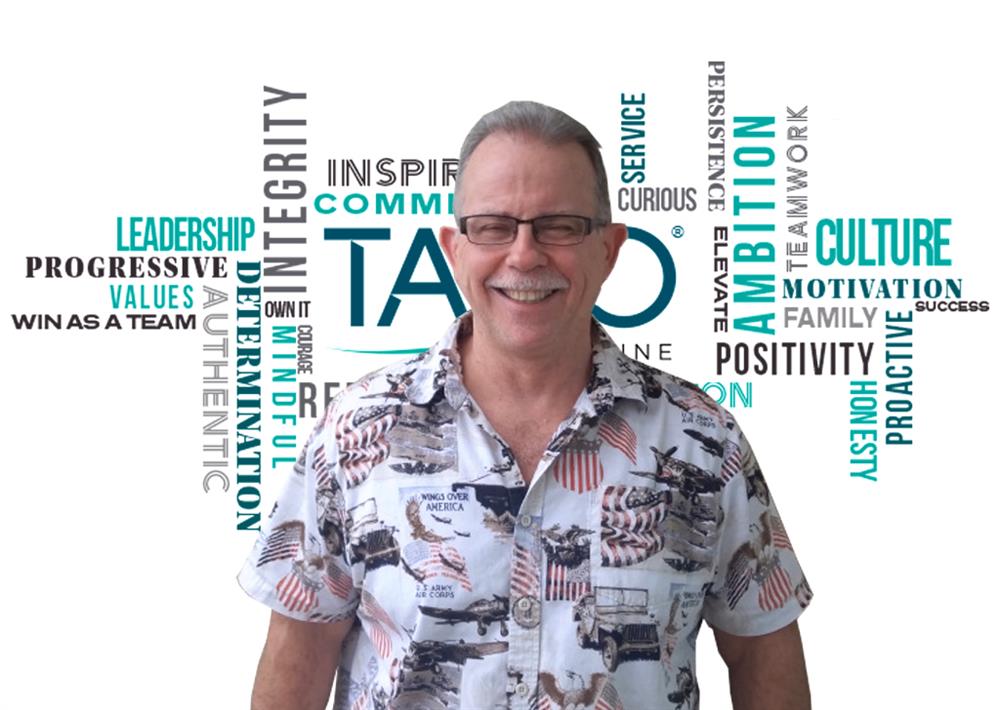 In July, long-time employee Gary Beasley said his trademark office goodbye of "Hasta la TACO" for the last time when he retired after a remarkable 36-year career with TACO Metals.

9 . Recognized Our Seating Division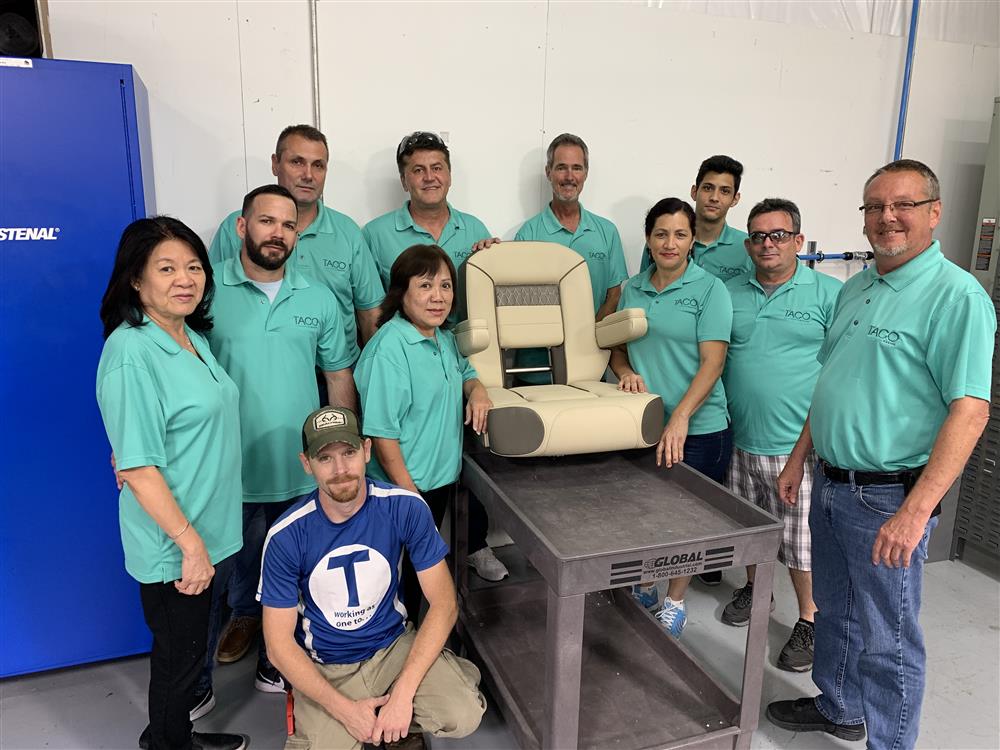 Since 2010, we have proudly offered made-in-the-USA helm chairs that are crafted by some of the most talented individuals in the industry. To celebrate our 60-year anniversary and thank this vital team within TACO, please join us in recognizing our outstanding Seating Division in Largo, Florida.

10. Announced Sponsorship of New Nonprofit Wounded Waters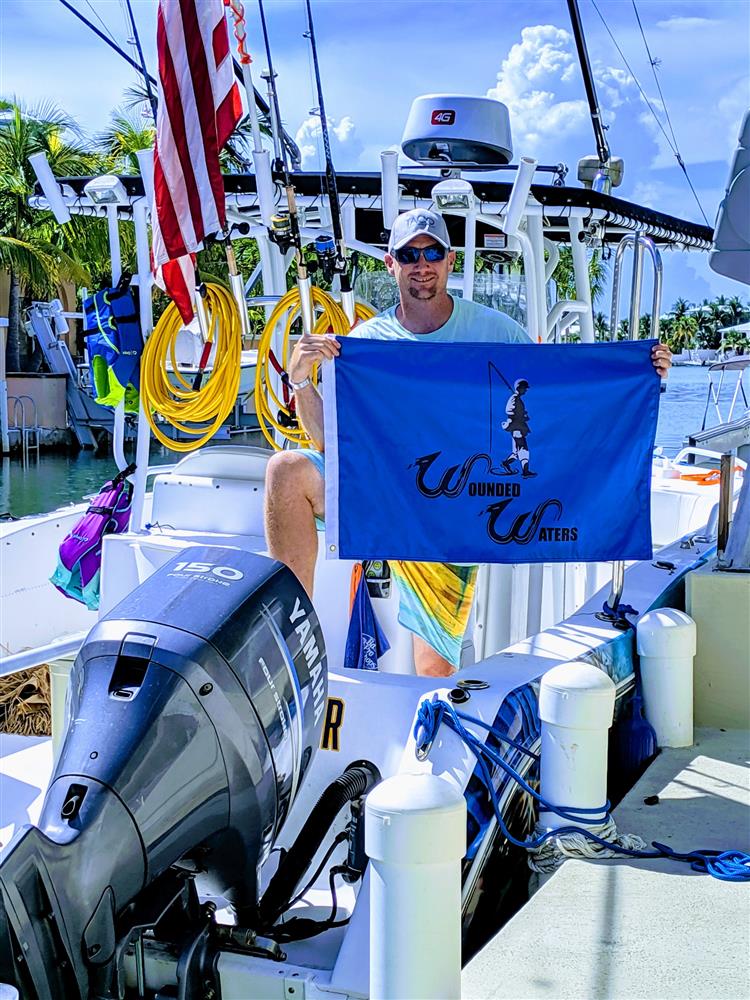 A few years ago, during a fishing trip with friends, US Army Ranger Kevin Klepac realized he unintentionally saved a man's life – not during combat, but from suicide. Because of that day on the water, the concept of Wounded Waters began and over time became what it is today – a new nonprofit with the sole purpose of helping Active Duty Military, Veterans, Wounded Warriors and First Responders heal through fishing and outdoor activities.

11. Launched New SuproFlex Rub Rail

This lightweight, ultra-flexible SuproFlex Rub Rail is designed to save you time and money while providing a seamless precision fit. SuproFlex is co-extruded vinyl that provides two levels of hardness – ensuring enhanced protection from impact.

12. Recognized Sparta, Tenn. Warehousing & Distribution Team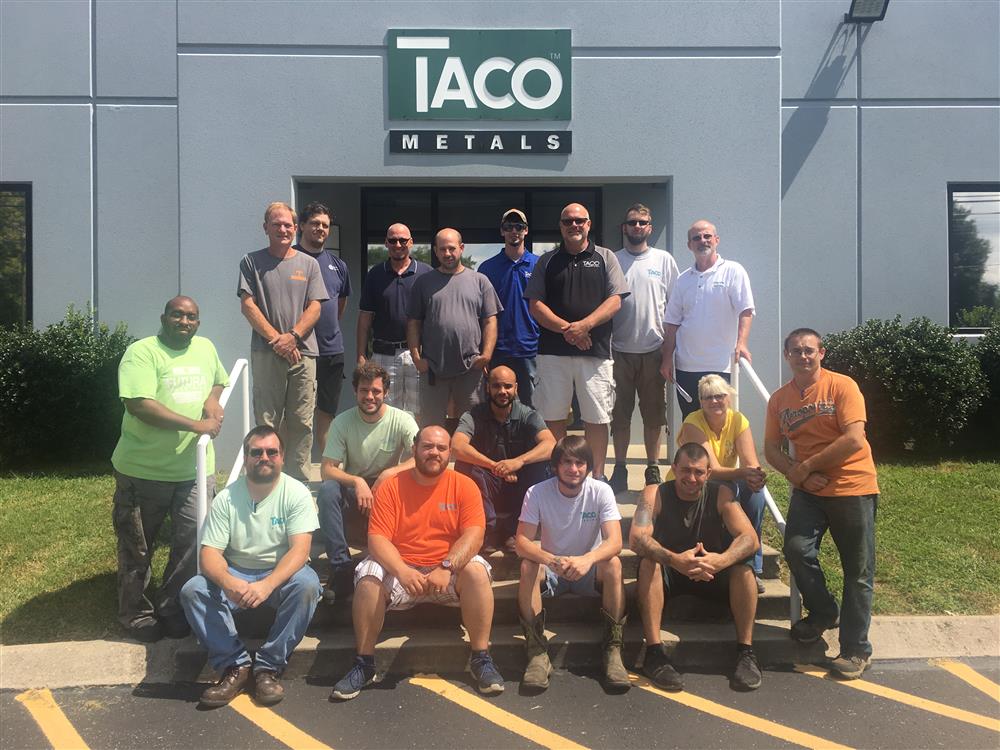 On any given week, a team of 17 people in Tennessee pulls, packs and ships 200-plus orders to TACO customers throughout North America and beyond. Large or small, this team of dedicated individuals works hard to ensure order accuracy and on-time delivery. Meet the TACO Warehousing & Distribution team in Sparta!

13. Launched Buy TACO Direct for Consumers

Boating and fishing TACO enthusiasts can now buy our popular Rub Rail Kits, Sport Fishing Outrigger Systems, Dockside Accessories, Electronics and more right here on our website.

14. Recognized Our Engineering & Quality Teams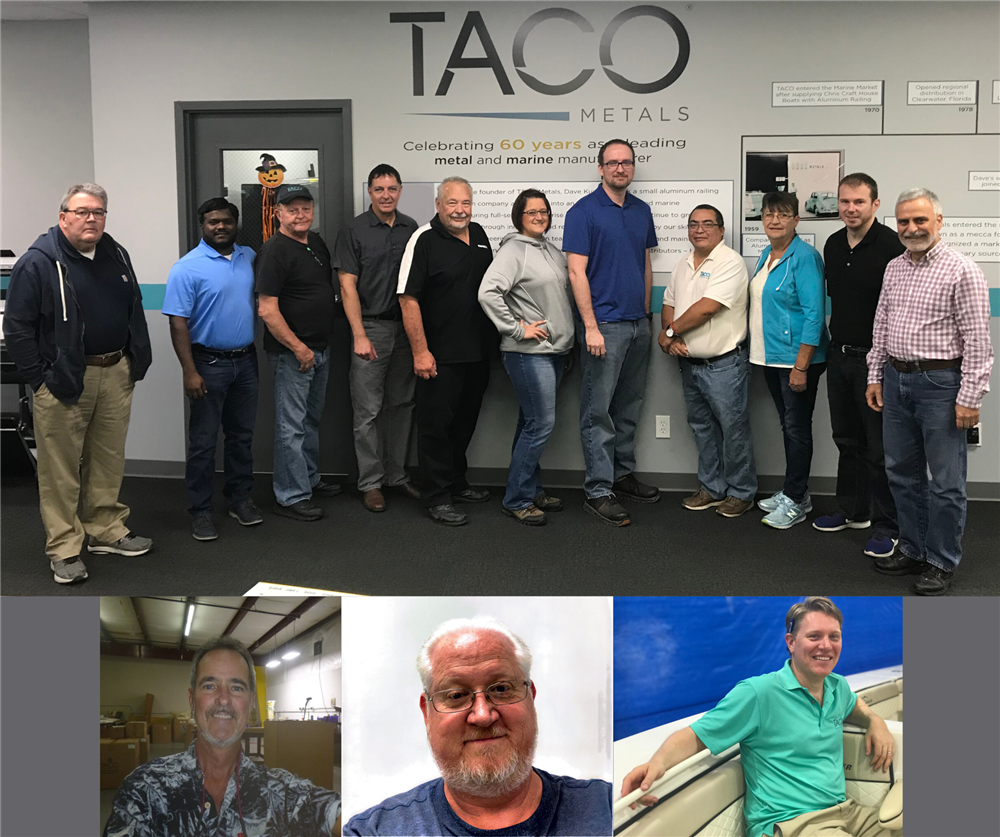 During the past two-and-a-half years, TACO invested heavily in Quality Control and Engineering – adding more state-of-the-art equipment and tools to our processes while also expanding these teams. As part of our 60th anniversary, please join us in recognizing the outstanding men and women in these departments – all of whom have made a tremendous positive impact on our internal processes and finished products. 

15. Said Goodbye to a Hero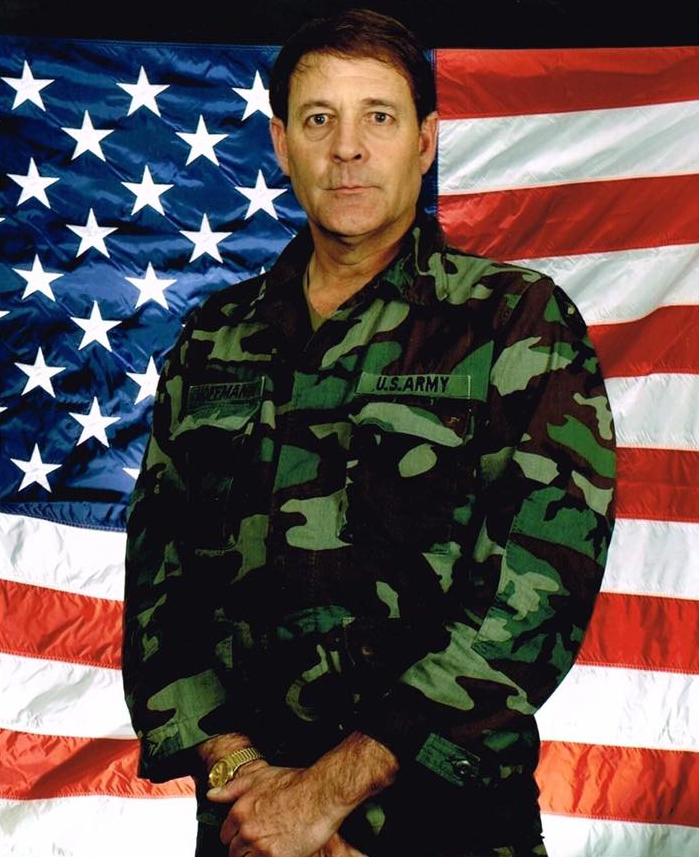 We are filled with sadness to learn of the passing of United States Veteran Tim Hoffmann, who not only loved and served this country, but who also started the Maine-based program VETS on the WATER. 
After serving for 28 years as a Lieutenant Colonel, Tim Hoffmann retired from the Army Reserve in 2013. He then began to envision opportunities to merge his lifelong passion for fishing and boating with his desire to give back to the military community. In 2014, he launched Vets On The Water, a volunteer-driven nonprofit initiative dedicated to "providing challenged veterans the opportunity to experience and enjoy rest, relaxation, and recreation on the water."
TACO is a proud sponsor of VETS on the WATER and will continue to work with the program in his honor.

16. Received Soundings Innovative Company Honorable Mention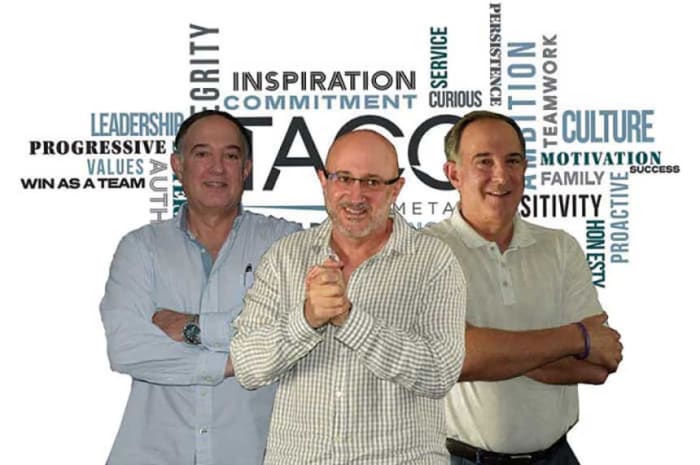 Soundings Trade Only Today announced its recipients of the 2019 Most Innovative Companies awards, where TACO Metals was named as an honorable mention. View the full article here and read about TACO's recognition below.

17. Launched New Product the Tele-Sun Shade Pole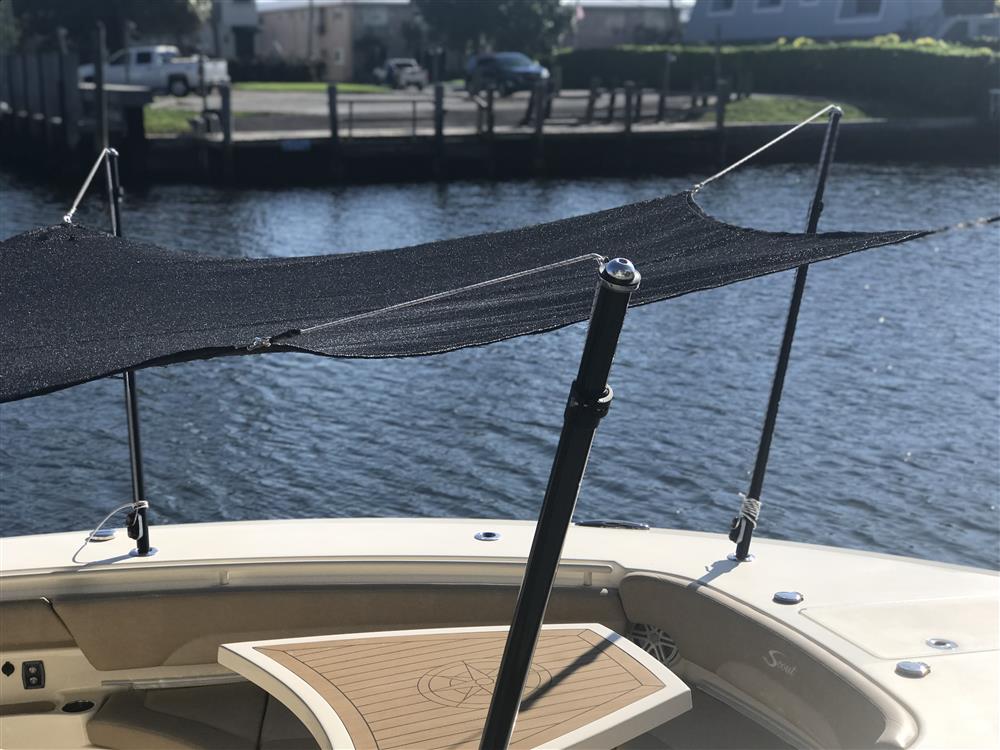 Made from strong, lightweight and flexible Carbon Fiber, the Tele-Sun Shade Poles are easy to install and stow – maximizing time and fun on the water. Simply insert the poles into your boat's rod holders, secure a sun-protecting fabric to the boat top, attach the fabric connector to a ¼" cord, chase the cord through the swivel rollers on the poles and extend the poles into position. The Tele-Sun Shade Poles can be mounted to the front or rear of your boat, depending on your preference, and telescope from just over 5' to more than 8' tall.

18. Launched New Low Profile Seat Slide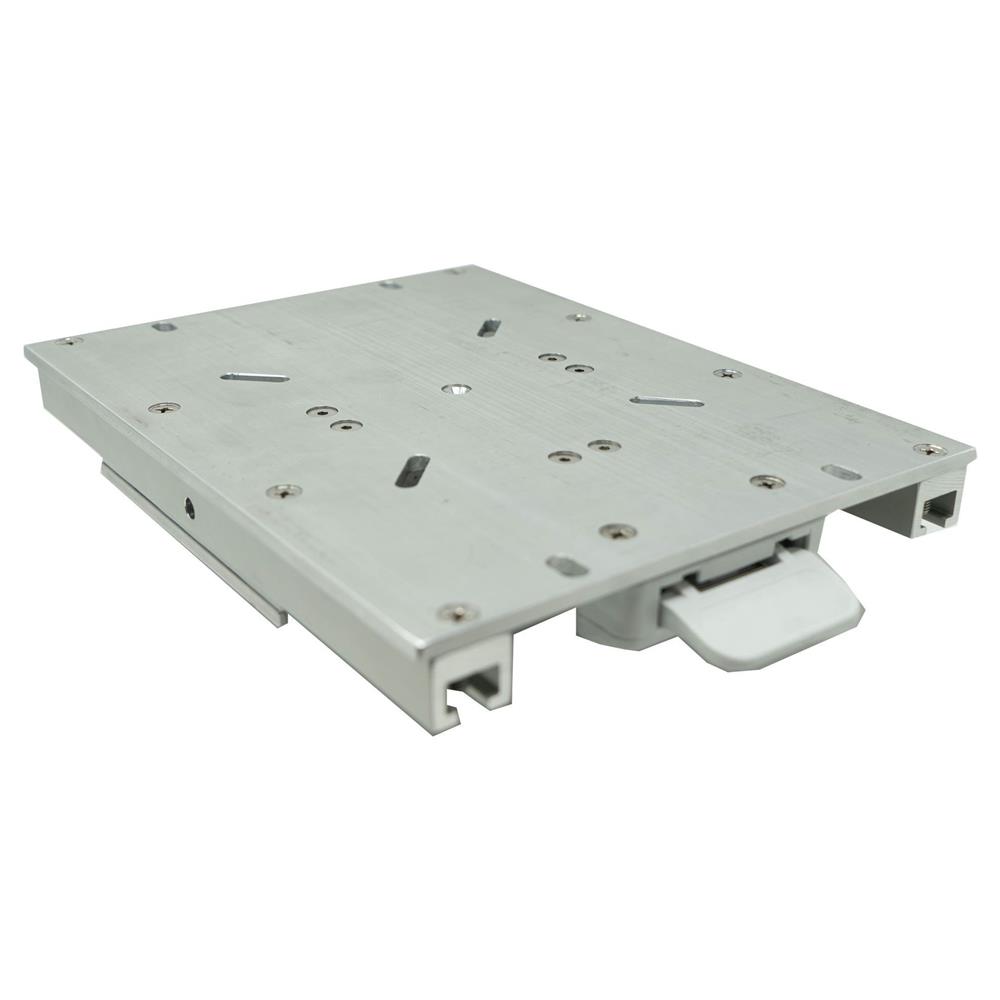 Introducing the newest addition to our seat slide family, the Low Profile Adjustable Seat Slide! This universal, low-profile design provides frictionless operation and is easily adaptable for a multitude of marine applications.

To all of our customers, fans and our TACO family, thank you for a wonderful 2019, and we look forward to a great 2020!