Warning: The following article contains language about suicide.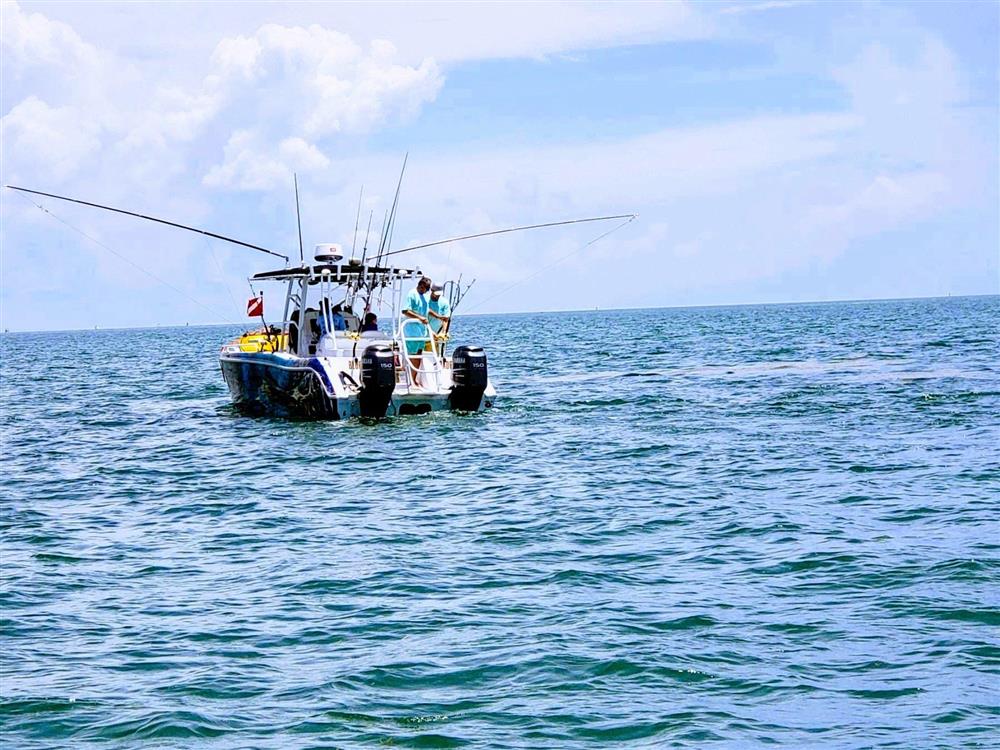 The Wounded Waters 2360 Prokat CC off the coast of the Florida Keys. Photo courtesy Wounded Waters.
A few years ago, during a fishing trip with friends, US Army Ranger Kevin Klepac realized he unintentionally saved a man's life – not during combat, but from suicide. 
On the day that forever impacted Klepac's life, he had been fishing with two military friends. Despite not catching many fish, the comrades had a great time together on the water.
"By the end of the day, the soldier told us, 'thank you,'" recalled Klepac, a Vero Beach, Fla. native who is currently stationed at Camp Shelby in Mississippi. "We kind of shrugged it off, and the kid told us, 'no really, seriously, thank you. I was going to go put a gun in my mouth.'"
The soldier explained to Klepac that by simply being on the boat together, talking about their experiences in the military and how to cope with combat-related trauma, they had unwittingly saved him from taking his own life later that day.
Klepac said the soldier is alive and thriving today.
Because of that day on the water, the concept of Wounded Waters began and over time became what it is today – a new nonprofit with the sole purpose of helping Active Duty Military, Veterans, Wounded Warriors and First Responders heal through fishing and outdoor activities.
"I've been through multiple times in my life where I've been to very dark places," said Klepac. "Fishing was one of the things I could always go back to that helped me deal with stuff, and having other friends to talk to at the same time was the stuff that helped me cope through it."
Wounded Waters became an official nonprofit in June.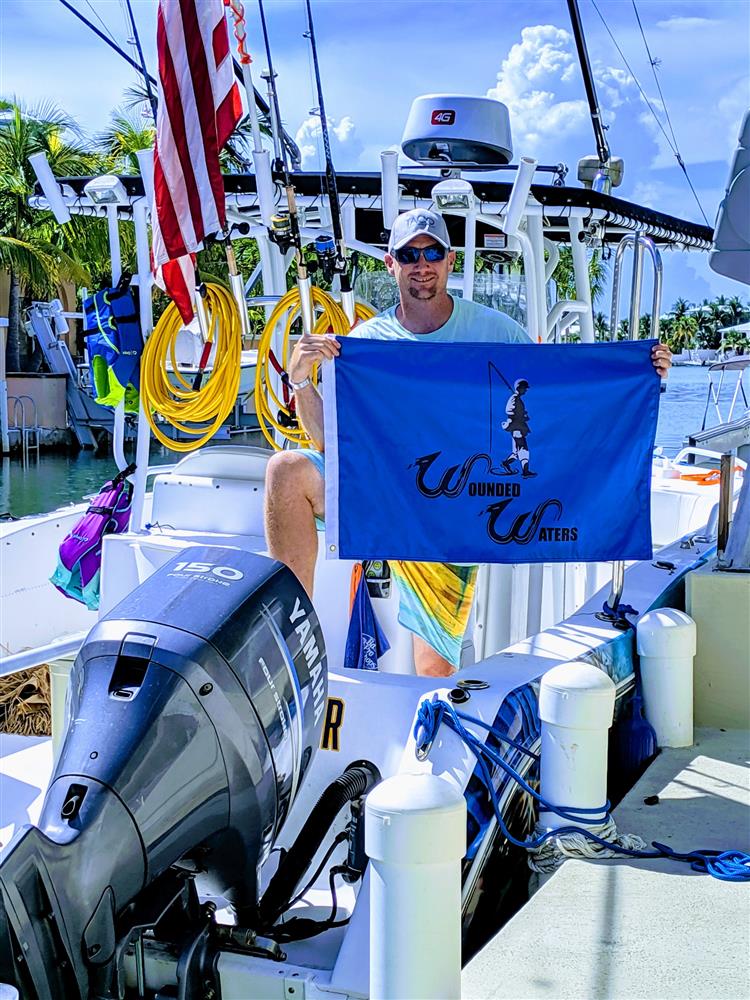 Kevin Klepac onboard his 2360 Prokat CC with his Wounded Waters flag. Photo courtesy Wounded Waters.
With the support and help of his wife, Stephanie, Klepac said the nonprofit has already hosted several fishing excursions this year in the Gulf of Mexico, the Fort Pierce Inlet and the Florida Keys on his 2360 Prokat CC.
To help support the Wounded Waters program, TACO donated a pair of Grand Slam 380 Outrigger Mounts, a pair of 15' Aluminum Tele-Outriggers, a Rigging Kit, a Come On Board Handle, an Adjustable Poly Filet Table and other accessories.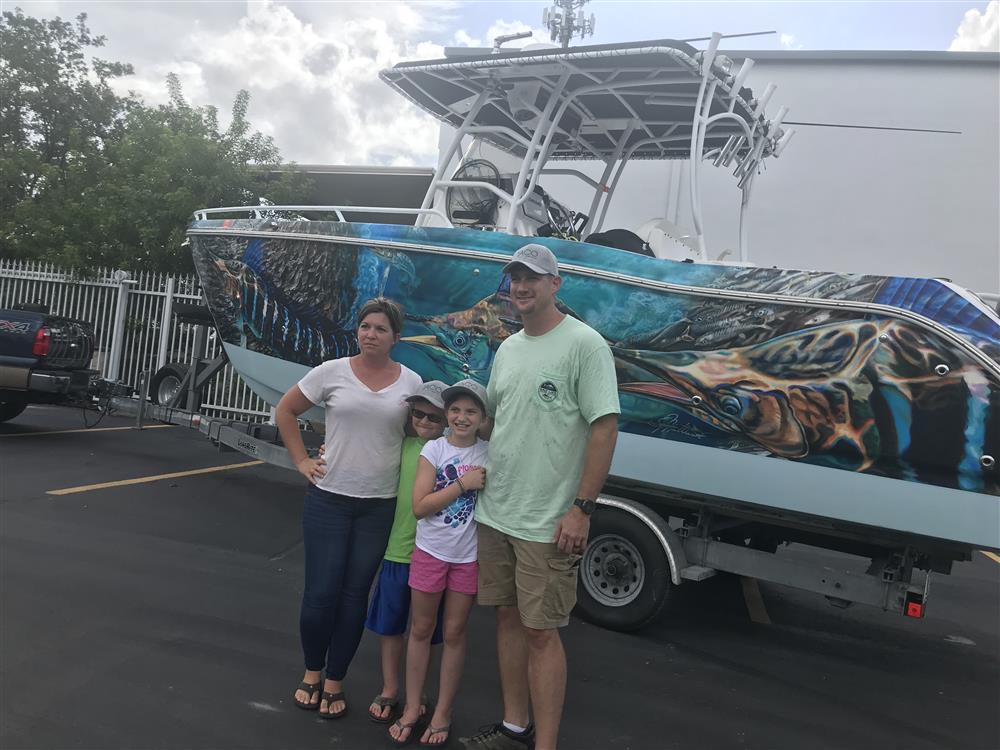 Kevin Klepac with his wife Stephanie, daughter Kelsey and son Blake in front of his 2360 Prokat CC. The Klepacs stopped by TACO HQ in Miami, Fla. on their way to the Keys for Wounded Waters.
TACO OEM Sales Manager and Captain of the Liquid Fire Fishing Team Mark Henderson said sponsoring Wounded Waters was important to him and the marine-based company.
"So much of our product is developed in the United States," explained Henderson, who was impacted by Klepac's story of saving his friend from suicide. "The ability to give back to the community, give back to our military and the people who are out there supporting the freedom that we enjoy is critical."
Henderson helped Klepac determine the right TACO products for his boat and took into consideration not just the boat's size, but conveniences it might need for added safety onboard.
For assistance getting on or off the boat, Henderson said the Come On Board Handle was an important product.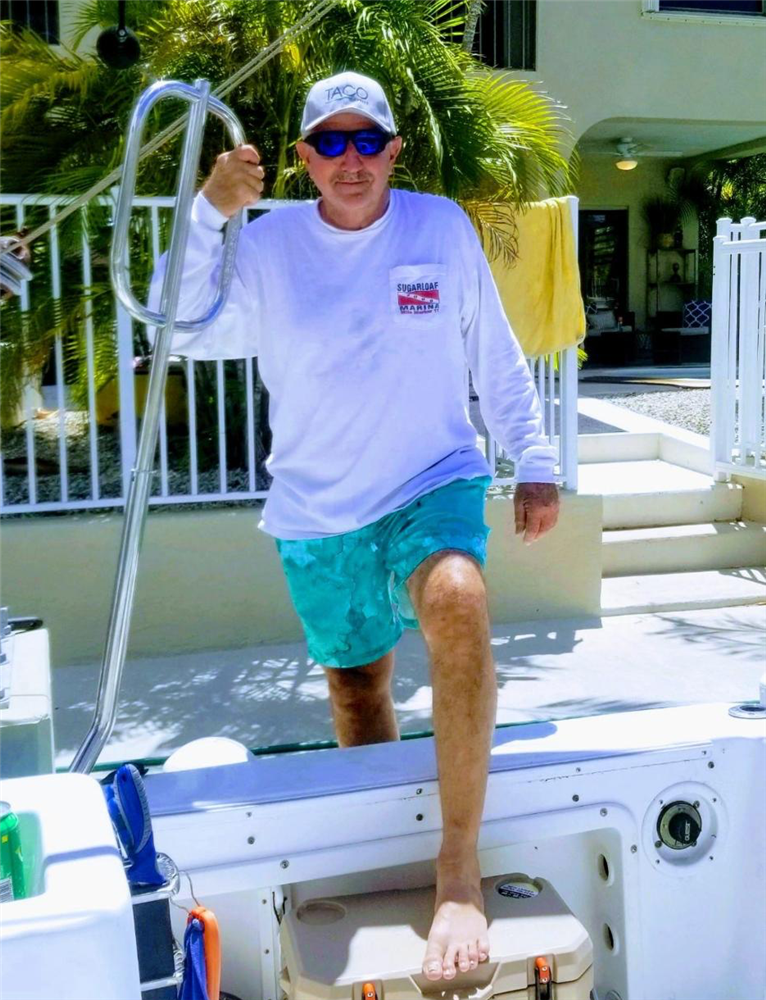 Kevin's father, Gary, demonstrates how to use TACO Come On Board Handle. Photo courtesy Wounded Waters.
"Whether someone's disabled or not, the ability to help a person safely enter and exit a boat is significant," said Henderson. 
Additionally, the Grand Slam 380 Outrigger Mounts enables Klepac and program participants to safely raise, lower and rotate outrigger poles from the deck instead of climbing on gunnels.
Henderson said the 15' Aluminum Tele-Outriggers will also enable Klepac to place more lines in the water at one time, which will help improve the group's chances of catching fish.
"From my personal standpoint, and TACO's as well, we can't thank our military enough," added Henderson. "Their dedication to continuing to allow us our freedom, we appreciate. It means a lot to us as a company, but more as a country." 
Klepac said Salt Life is also sponsoring Wounded Waters by providing swag bundles to participants, but added that he is looking for additional marine-company sponsors as he works to expand the program.
As Wounded Waters continues to grow, Klepac said he hopes to reach individuals in need throughout the country.
"At the end of the day, it doesn't matter what we catch," added Klepac. "It's all about being able to talk to people and let them know that, hey, we're they're for them."
For more information about how you can sponsor or get involved with Wounded Waters, visit the nonprofit's official Facebook and Instagram or write to Kevin at woundedwaters@gmail.com. Additionally, he said they are building a website woundedwaters.com, which should be complete later this year.
If you or anyone you know is contemplating suicide, we encourage you to contact the National Suicide Prevention Lifeline at 1-800-273-8255 or visit suicidepreventionlifeline.org.