To commemorate its 60-year commitment to innovation, industry-leader TACO Marine® is showcasing a plethora of exciting new products at METSTRADE, Nov. 19 – 21, in stand 12.408.
Electric VHF Mount for Hardtops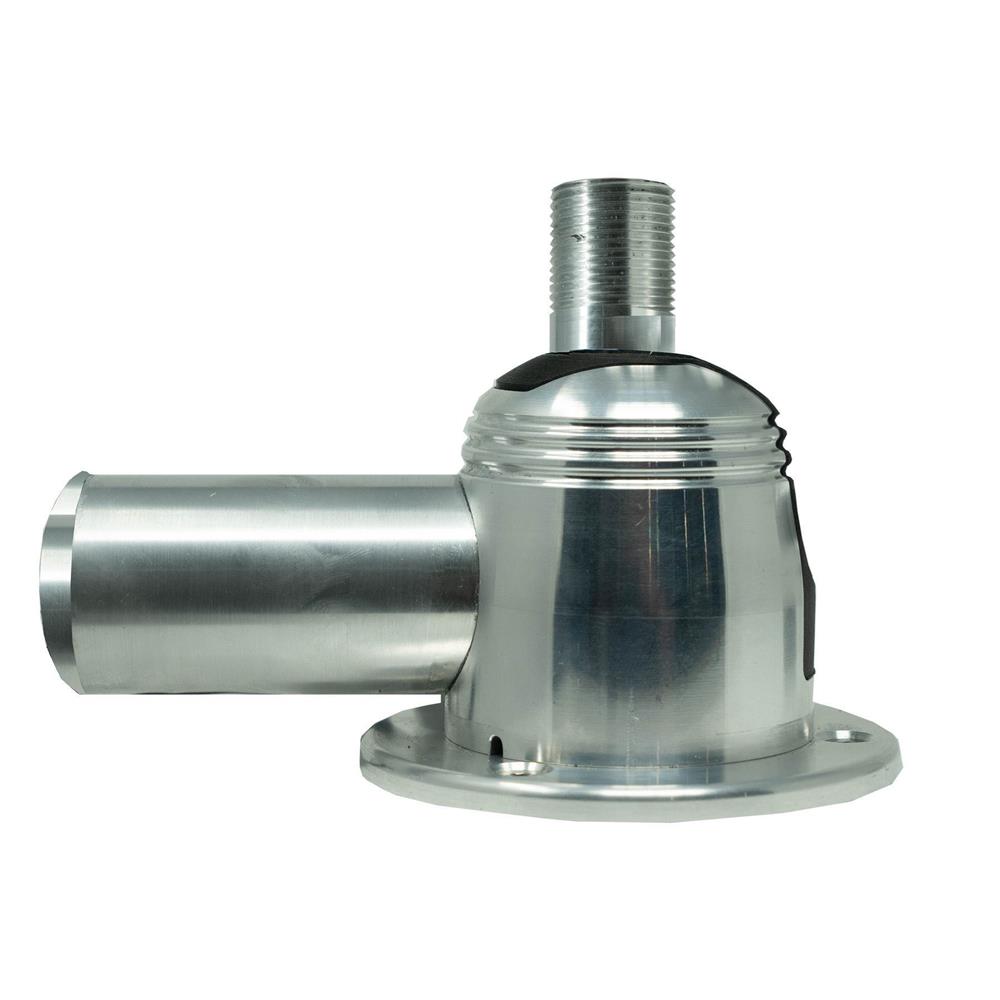 Gone are the days of climbing on gunwales or seat backs to adjust VHF antennas. Introducing the Grand Slam 850 Electric VHF Antenna Mount. This mount enables boaters to safely and easily adjust VHF antennas with the simple push of a button from the comfort of the helm.
The GS-850 can be mounted to all hardtops and is adaptable for any standard VHF antenna on the market. This mount enables hidden wiring and requires no under-top clearance. The GS-850 has a machined, anodized aluminum body with a light-brushed finish and internal Delrin bearings for smooth operation.
Additionally, the GS-850 includes a 10" lead for 12-volt DC power supply for lift and descent, and accepts a 3A fuse in the main +12 VDC power feed.
SuproFlex Rub Rail Kits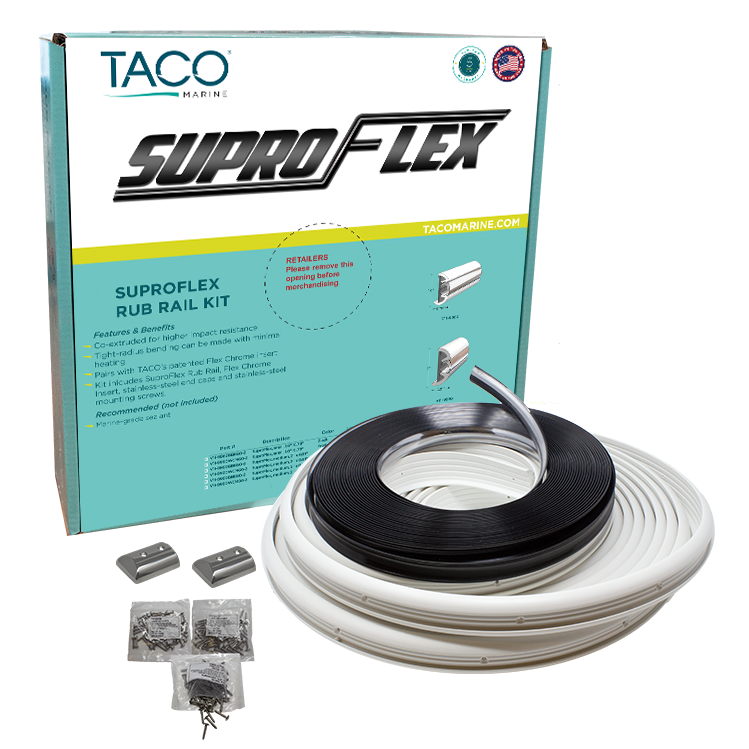 Introducing the future of hull protection with SuproFlex Rub Rail – a new family of lightweight, ultra-flexible profiles to save boaters time and money while providing a seamless precision fit. 
The groundbreaking SuproFlex series is co-extruded vinyl that provides two levels of hardness – ensuring enhanced protection from impact. SuproFlex easily follows the form of most hull shapes and requires minimal heating around tight radius bends – reducing installation time and manpower. 
SuproFlex Rub Rail is ideal for all size boats up to 65 feet and is available in a variety of sizes and colors, and pairs exclusively with TACO's patented Flex Chrome Insert. It's also offered as convenient DIY kits in two sizes (V11-9960 and V11-9990) with different color combinations. The SuproFlex Kit includes the Rub Rail, Insert, hardware and stainless steel End Caps. 
For SuproFlex Rub Rail installation tips and instructions, visit TACO's popular YouTube channel, youtube.com/tacomarine, for a step-by-step video with Captain Mark Henderson from the Liquid Fire Fishing Team!
Patented Ratchet Hinges for Marine Applications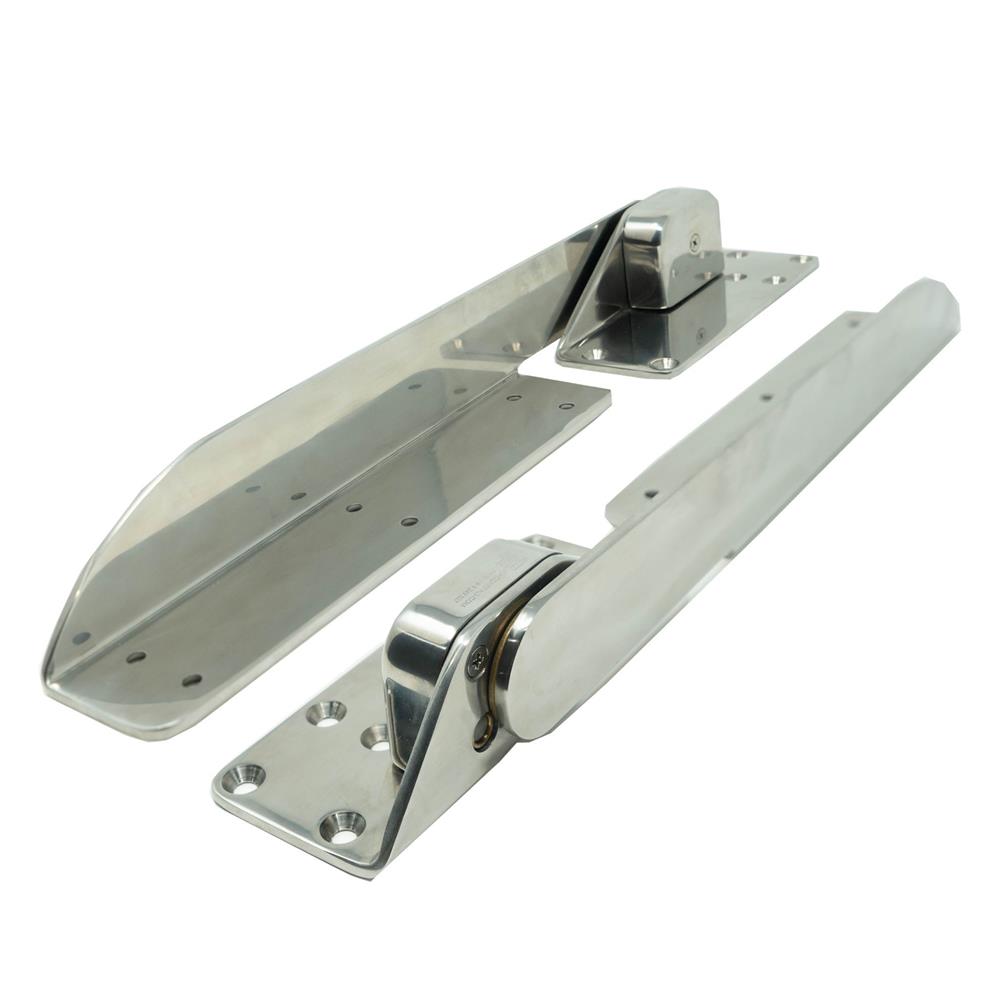 TACO's patented line of Command Ratchet Hinges are ideal for sun pads, bolsters, lounge backrests and a multitude of other marine applications.
The 9-3/8" Command Ratchet Hinge (H25-0016) features a 15º locking inclination, which starts at 30º and ratchets up to four positions. It is made from highly polished, marine-grade stainless steel Type-316L with all brass bearings for durability. 
Designed for cushions up to 4" thick, the 9-3/8" Command Ratchet Hinge meets ABYC H-31 standards for Class B applications for 250-pounds-per-feet of torque load per pair.
Because of the popularity of the 9-3/8" version, TACO developed the heavy-duty 18-1/2" Command Ratchet Hinge (H25-0023). This extended specialty hinge features one locking position at 61.5º and can also accommodate cushions up to 4" thick and 22" long. 
The 18-1/2" hinge traditionally mounts above deck and can easily accommodate both single and double seat capacities. 
Additionally, the 18-1/2" Command Ratchet Hinge meets ABYC H-31 standards for Class B applications for 500 pounds-per-feet of torque load per paid.
That's Not All
TACO is also showcasing the Quick Release Fender Lock, the Sun Deck Latch, patented line of Ball & Socket Top Fittings and popular Grand Slam 280 Outrigger Mount. All of these products and more are available to boat builders, fabricators, dealers, distributors and through tacomarine.com. For international customers, please contact Brunger Export. 
Visit TACO Marine at METSTRADE, Nov. 19 – 21, in stand 12.408.