When it comes to selecting a boat, whether you're new to boating or it's your third, choosing a model that meets your needs is important. For experienced anglers or fishing enthusiasts looking to expand to offshore waters, selecting a boat that is outrigger ready is likely part of the buying process.
A boat is considered outrigger ready when the top has some sort of extrusion plate installed. This ensures the outrigger base can fit and be bolted in without having to do additional welding and fabricating post purchase.

Whether you're buying new or used, we compiled a list of boat brands that have at least one model in their line that is outrigger ready. If you're not sure whether the model you're considering is outrigger ready, we encourage you to ask your boat dealer. If you're buying used privately, then we recommend contacting the boat brand directly to verify if the model you're considering is outrigger ready.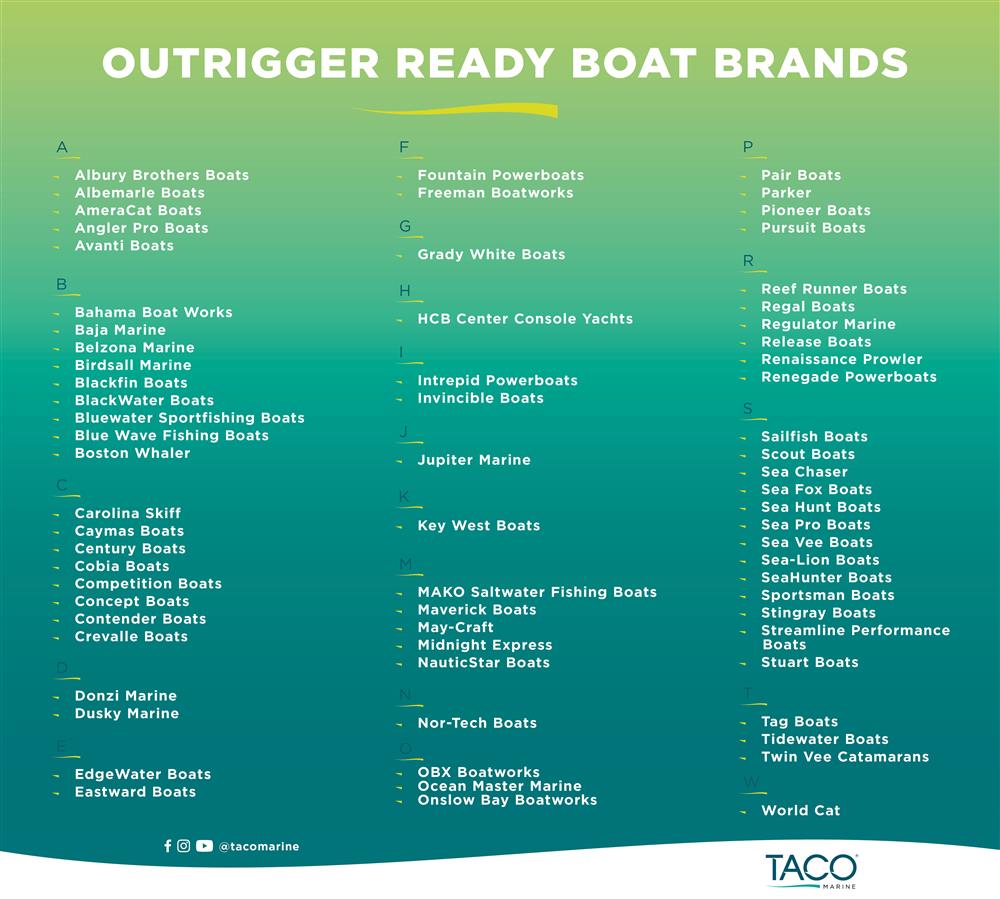 After you've purchased your boat, choosing the right outrigger mounts and poles is the next step. We have a handy guide, linked here, to help you find right TACO outrigger system for your boat.
If you have any questions on choosing the correct TACO outrigger system for your boat, contact our Technical Support team today!

Stay up to date on all things TACO Marine by subscribing to our newsletter below and following us on YouTube, Instagram, Facebook and Twitter.