At TACO Marine, we manufacture all of our Helm Chairs right here in the United States at our seating production factory in Largo, Florida.
Next week at the REFIT International Exhibition & Conference tradeshow in Fort Lauderdale, Florida, we'll be featuring our Captiva and Capri Helm Chairs, with a special limited-time $200 rebate, which will be available at the show and online at tacomarine.com starting Jan. 10.
Our Capri Helm Chairs come in three variations – the Standard, Deluxe and Bench Chair Deluxe.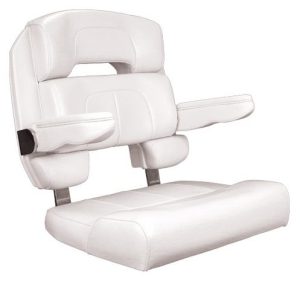 The Standard Capri Helm Chair is available with and without armrests, with and without a fixed seat bottom and comes complete with plush foam padding and premium marine-grade vinyl fabric.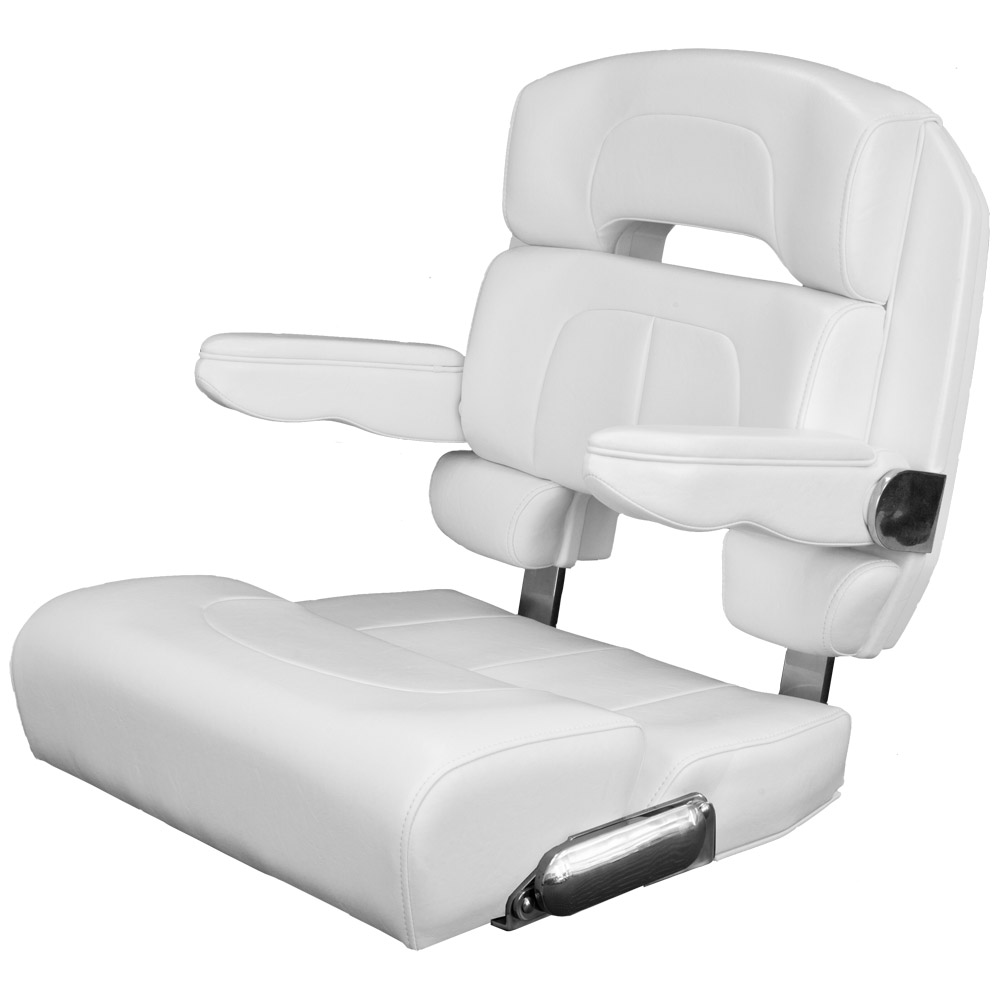 The Deluxe Capri Helm Chair, ideal for larger boats, is available with and without adjustable armrests and bolster. Its universal hole pattern fits most spider mounts, seat slides and pedestals, and features a durable fiberglass seat back.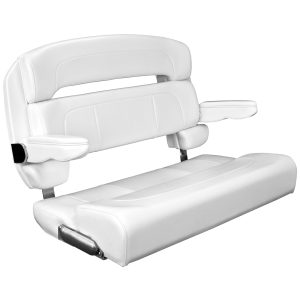 The Deluxe Bench Capri Helm Chair, which includes all the amazing features of the Standard and Deluxe Helm Chairs, comes in either 36- or 40-inches wide. All of our Capri Helm Chairs are available custom made in a variety of colors, including, but not limited to, light gray, vanilla, black and white.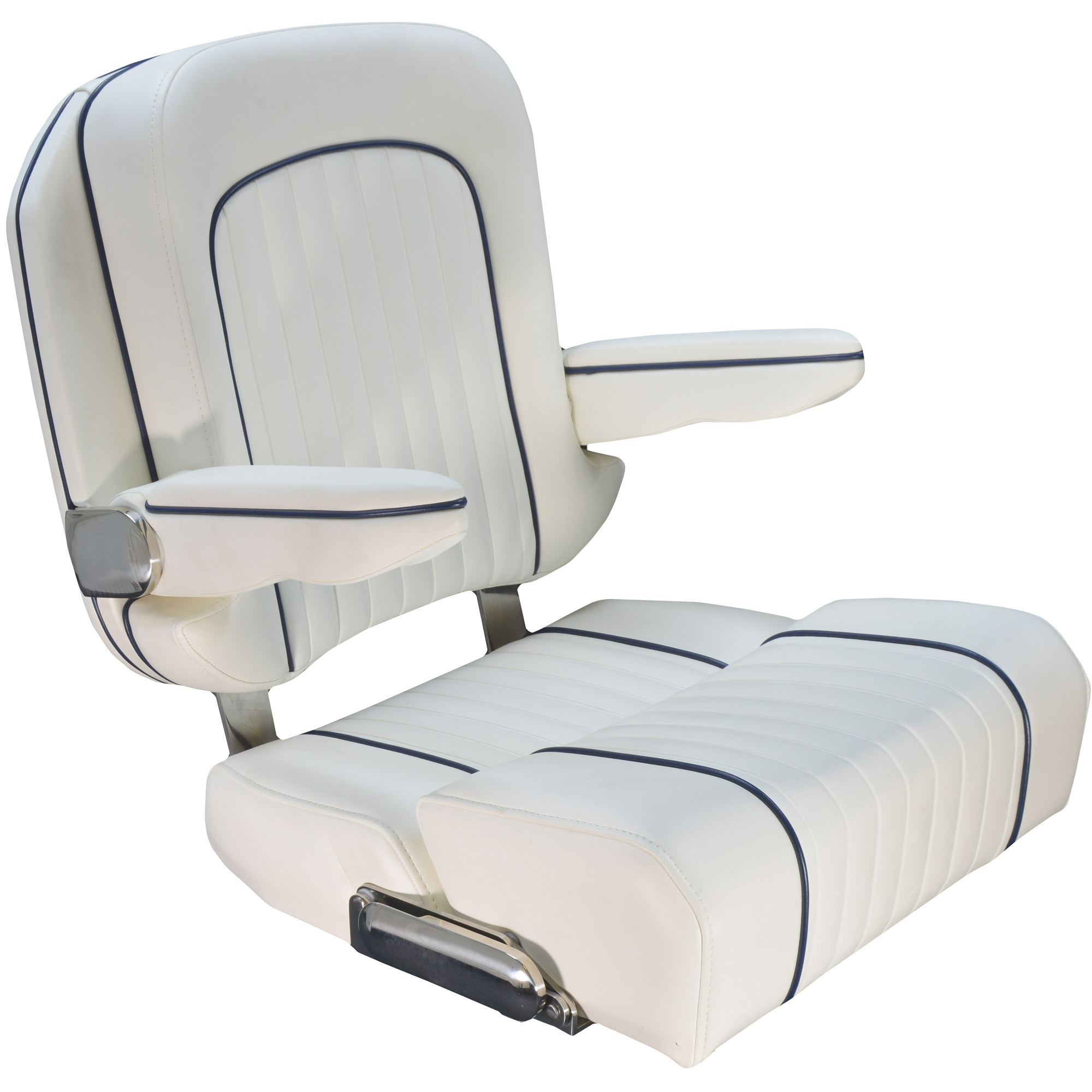 We'll also be featuring our Captiva Helm Chair, which is ergonomically designed for maximum comfort on long trips. The 23-inch chair is ideal for smaller boats, up to 30-feet, and comes with a pleated insert, folding armrests and a hinged bolster pad. Custom two-toned variations are available and it matches with TACO Marine seat slides for passenger adjustment.
All of our TACO Marine Helm Chairs are constructed from top-of-the-line materials to ensure a lifetime of worry-free, reliable use on your boat. To ensure quality, our Helm Chair lines are wood-free and made with corrosion-, mildew- and stain-resistant materials. Using the finest marine-grade stainless steel and anodized aluminum alloys, our Helm Chairs carry a 3-year warranty – protecting it from the harsh elements of sun and saltwater.
For more information on our TACO Marine Helm Chair lines, visit tacomarine.com today.