This holiday season, with our 15% off site-wide sale underway, we want to highlight some of our team's lesser-known favorites to help make the most of your on-the-water adventures.
Hasp Swivel Lock – Cast Stainless Steel
Adding an extra layer of security may seem like a no-brainer, but finding a quality lock can be challenging. Our Hasp Swivel Lock is designed for doors and hatches onboard. The swiveling-lock design allows the latch to stay closed and secure, even when the lock is removed. An added benefit is that this product is manufactured with heavy-duty cast stainless steel Type-316L to help protect it from the harsh elements at sea.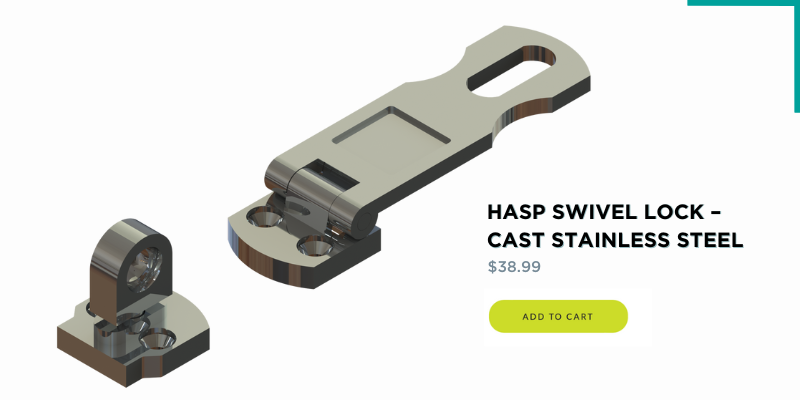 Round Stainless Steel Latch-Tite Handle, 2-1/2"
What we love about the Latch-Tite handle is that this can installed vertically or horizontally, depending on your needs. In addition to round, shown below, we also offer this handle with a square top, with a black or white nylon top, and as a heavier-duty round 3" top. The design of this handle not only has concealed fasteners for a clean look, but is rattle-free.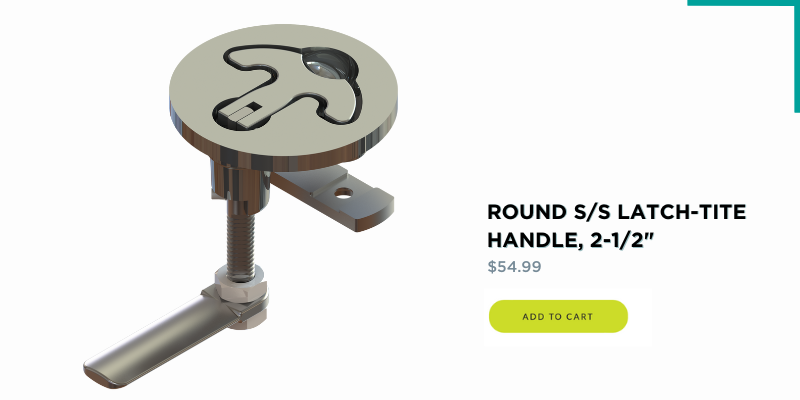 Weather Seal Tape
Have you inspected your live well lately? How's the seal looking? If you're answer is, "not great", then this simple-yet-effective product is just what you need. Available in a variety of sizes and shapes, our Weather Seal comes with an adhesive backing that is strong and durable. In addition to live wells, Weather Seal is great for exterior doors, instrument covers and electonic boxes. Weather Seal not only helps prevent water from getting in or out, depending on the application, but also helps to reduce rattling.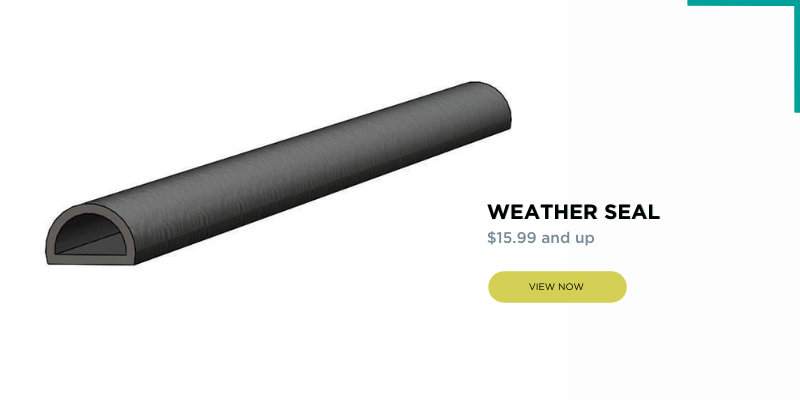 Aluminum Tele-Sun Shade Poles
Simple. Uncomplicated. Affordable. The Aluminum Tele-Sun Shade Poles are a great solution for onboard shade on a budget. Sold in pairs, this affords boaters easy-yet-durable shade poles that can withstand the marine environment. If you already have sun-protecting canvas that attaches to your boat top, then you're already well underway for great shade. Simply attach these poles to the other side of the canvas and insert into your boat's rod holders. Additionally, these are designed to extend from 44.6" to 69.37" – giving you options at sea.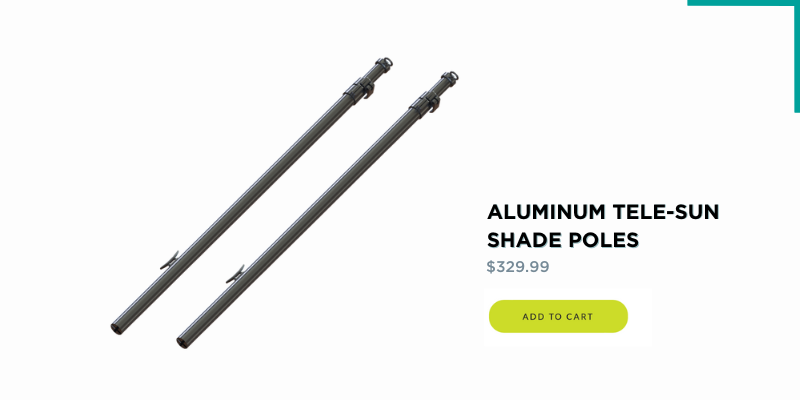 Grand Slam 800XL VHF Antenna Mount
This "big brother" to the GS-800 VHF Antenna Mount has one key difference – a longer body. The GS-800XL fits hardtops up to 4-1/2" thick. If you have a thicker boat top and you're not using the GS-800XL, chances are you doing some sort of dangerous act, like climbing on seat backs or gunnels while underway to raise or lower your VHF Antenna. Incorporating the GS-800XL into your boat top makes your entire boating experience safer. And boat safety is paramount for everyone. What's more, this product is already on sale! You can take 15% off of the sale price.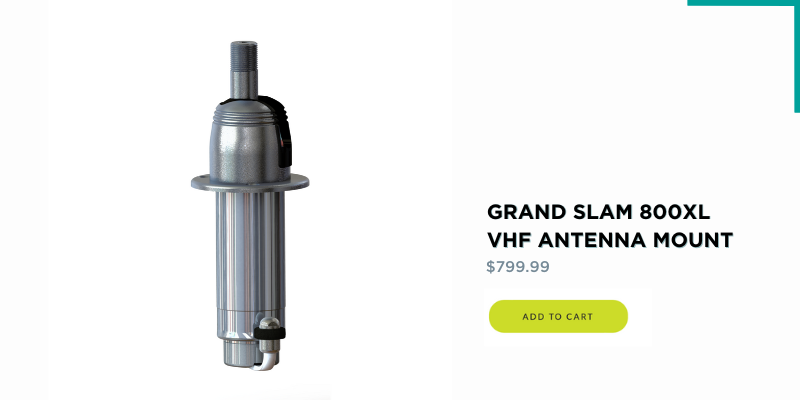 4-Rod Aluminum Rod Rack
Anglers, can you ever have too many rods onboard? Our 4-Rod Aluminum Rod Rack enables extra rod storage for a variety of boats, including center consoles, bay boats and pontoons. Beyond the water, this is a great rod storage solution for garages and sheds. Its sleek design is not only aesthetically pleasing, but it practical too, with slots to lock-in rods and reels.
Outrigger Line Tensioner
If you have outriggers and regularly offshore sport fish, then adding the Outrigger Line Tensioner to your setup is a must. The addition of this sport fishing accessory simplifies setup and adjustments, and eliminates unattractive, and sometimes painful, "camel-back" cleats. Its sleek, stainless-steel, mushroom design allows halyard pulley blocks to be locked into place with zero effort.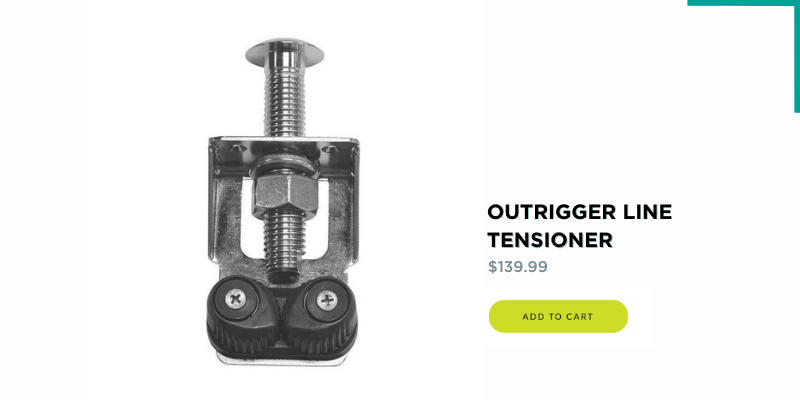 This holiday season, treat yourself and any boater in your life to these hidden favorites, and shop our entire catalog online. We are proud to offer a variety of sport fishing products, such as the #1 brand for Outrigger Mounts and Poles, DIY Rub Rail Kits, the popular ShadeFin® and more. Remember to use code HOLIDAY15 at checkout for 15% off. Shop now, while supplies last.
If you have any questions about these lesser-known team favorites or other TACO products, or would like to share your TACO favorite product with us, comment on this blog.