At TACO Marine, we make a large variety of boat hinges and boat latches that can be used for a plethora of onboard applications. 
PIANO HINGES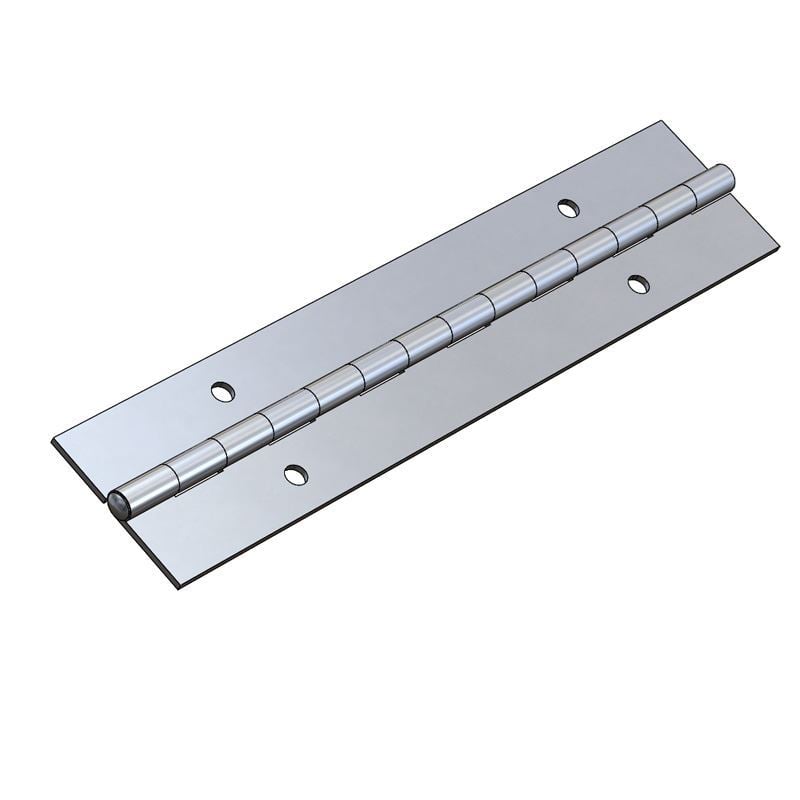 Starting with our Continuous Hinges, aka Piano Hinges, choose from as assortment of aluminum hinges and stainless-steel hinges that range from 72" to 96" in length.
When it comes to stainless-steel piano hinges, our minimum hinge width begins at 1-1/2" and maximum 3". All of our stainless-steel continuous hinges have .500" knuckle length as well.
Most of our stainless-steel piano boat hinges have a .040" gauge with a pin diameter of .091". Additionally, choose from annealed or polished finish. 
Our widest stainless-steel piano hinge, H14-0300D96A, is 96" long, 3" wide, has a gauge of .075", a pin diameter of .250" and comes in an annealed finish. 
We offer three different aluminum piano hinges, which are all 72" long. Widths range from 1-1/2" to 2" with varying gauges from .040" to .060". Our aluminum continuous boat hinges come in a mill finish.
Explore our entire line of stainless steel and aluminum piano boat hinges here.
DECK HINGES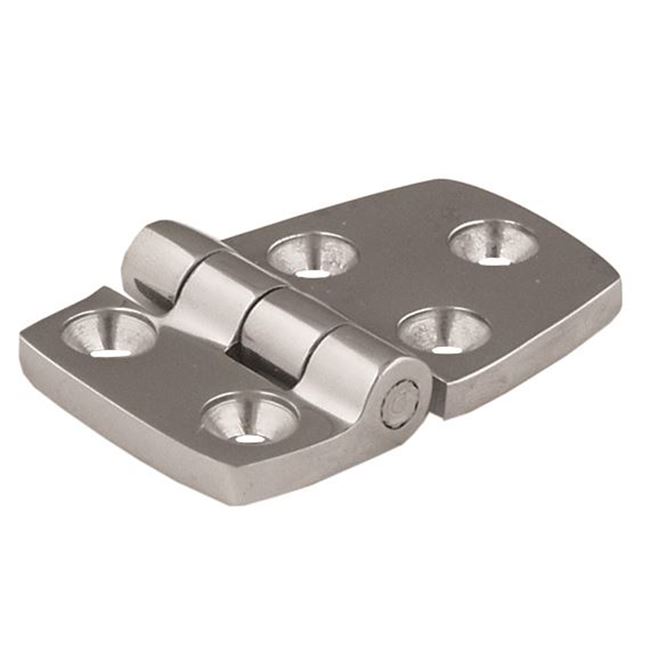 We also offer a large selection of boat deck hinges that are corrosion resistant and rust proof. Depending on your needs, we have butt hinges, hatch hinges, strap hinges, tee hinges, heavy-gauge hatch hinges, heavy-gauge reverse pin hatch hinges, heavy-gauge strap hinges, deck hinges with concealed fasteners, barrel-up utility hinges and barrel-down utility hinges.
Our deck hinges for boats are available in a variety of shapes, sizes and finishes, and come with our 5-year limited warranty.
Explore our complete line of deck hinges here. 
BOAT LATCHES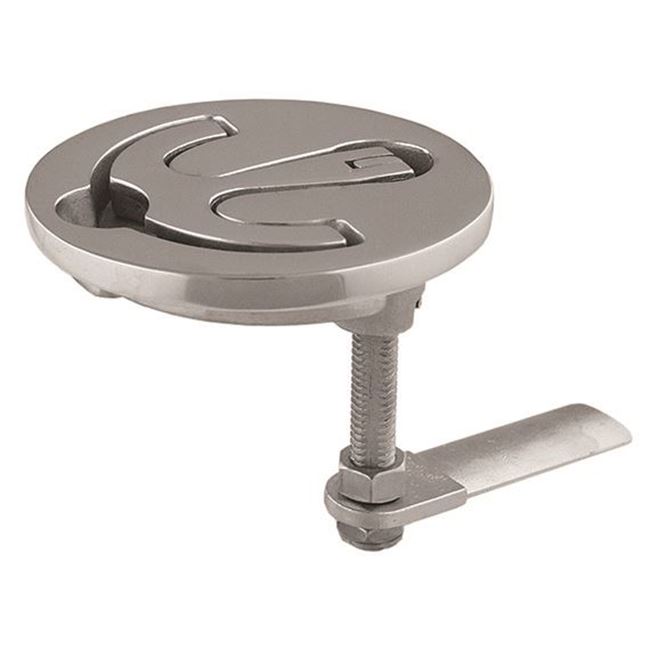 Choose from four different LATCH-tite™ boat latches that are either 2-1/2" or 3", round or square and either stainless steel or injection-molded nylon in material.
Boaters and builders use LATCH-tite™ because of its streamlined appearance with concealed fasteners, reliability and versatility. These boat latches can easily be installed vertically or horizontally and are fantastic options for hatches and compartments onboard.
Explore our complete line of LATCH-tie™ boat latches here.
SPECIALTY HINGES & LATCHES
Don't forget about our line of specialty boat hinges and boat latches, like our popular Walk-Thru Windshield Latch.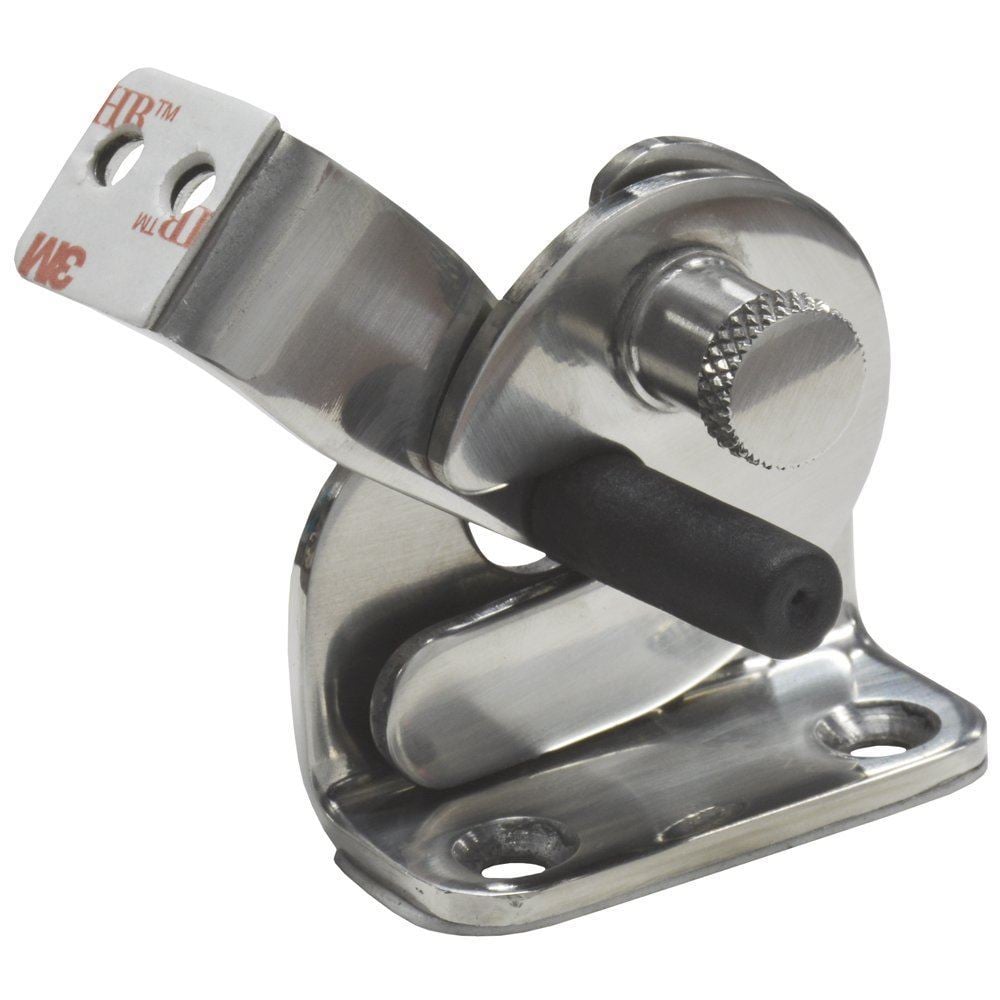 The Walk-Thru Windshield Latch, which is great boat window latch for dual consoles, is stamped stainless steel that features a positive spring lock feature that holds the door securely in the open position.
Boaters and builders also like our innovative Sundeck Latch, a boat latch that is great for a variety of applications, such as boat hatches, doors and folding seats. This easy-to-operate boat latch comes in black or white and features a stainless-steel locking pin.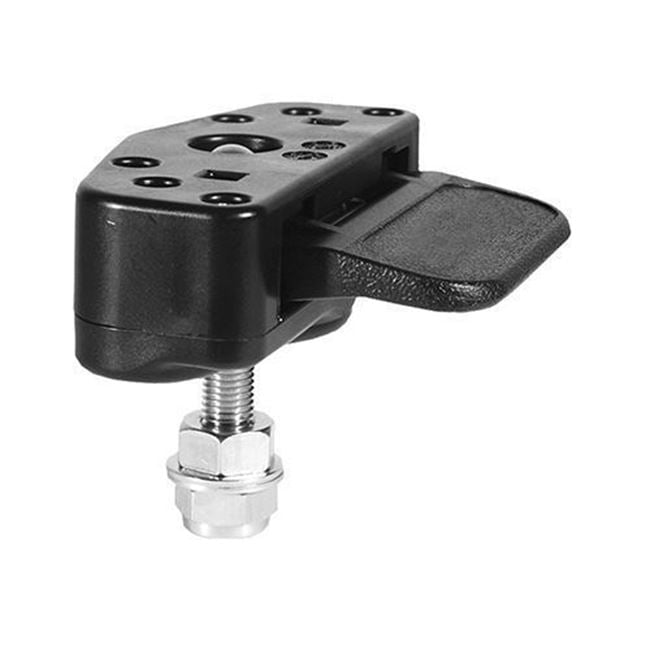 Explore our complete line of specialty boat hinges and boat latches here. 
RATCHET HINGES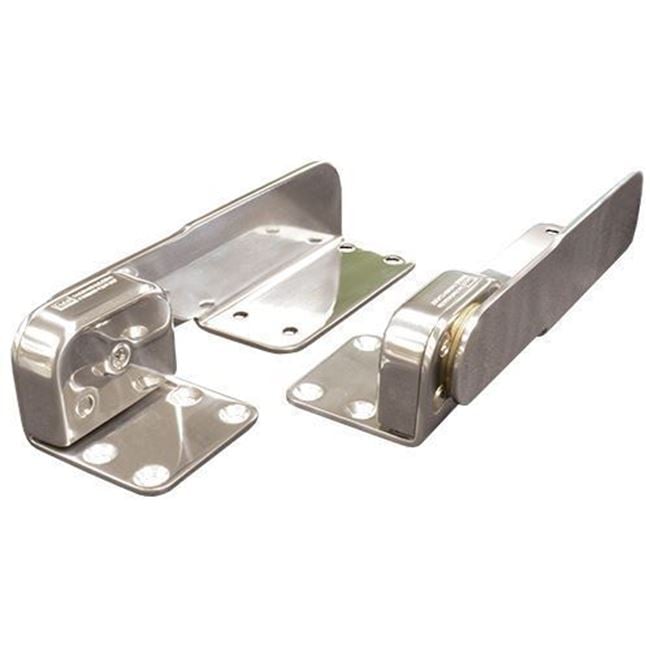 Don't forget about our award-winning Ratchet Hinges. These unique boat hinges are designed with multiple ratcheting positions and are ideal for boat sun pads, bolsters and lounge backrests. 
Explore our line of ratchet hinges here.
MORE INFO & SHOP ONLINE
For more information on any of our boat hinges or boat latches, contact your TACO Sales or Customer Service Representative today. Additionally, you can shop from our online store for boat hinges and boat latches now on Buy TACO Direct.