We are excited to introduce TACO Marine Friction Hinges to builders and boaters.
Available with the knuckle up or knuckle down, these innovative compression hinges can easily support a high-density polyethylene lid or door.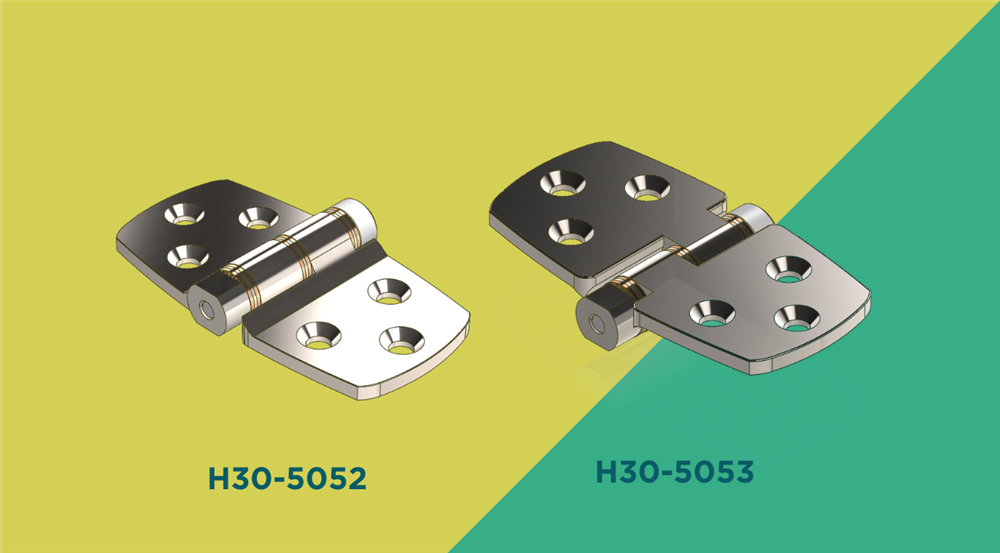 Constructed from high-grade-cast stainless-steel leafs and bronze compression washers, these hinges provide smooth resistance for hatches, doors, lids and more. The versatile boat deck hinges reduce the necessity for gas shocks and springs – providing you access to more valuable storage space onboard without hardware in the way.
Each leaf on both styles of Friction Hinge has three countersunk holes for #8 fasteners. Additionally, each of these boat hinges comes in a mirror-polish finish.
Easily adapt multiple applications onboard to feature these exciting Friction Hinges for boats. These deck hinges are strong, attractive and backed by our 5-year limited warranty.
Boat builders, contact your TACO Sales or Customer Service Representative today to order. Boaters, you can buy these Friction Hinges, boat deck hinges, specialty hinges, latches, piano hinges and much more right now on Buy TACO Direct.