From Oct. 1 through 3 at IBEX, visit TACO booth 3-1431 to see four proudly Made-in-the-USA Helm Seats.

Dedication to style, quality and workmanship is our driving force to provide you with Helm Seats to enhance your comfort and boat's appearance. Lasting protection from harsh elements is assured by using marine-grade stainless steel, anodized-aluminum alloys and injection-molded resins. Our wide range of chairs and benches meet ABYC impact testing requirements to provide you with years of durability.
BOCA SPORT CHAIR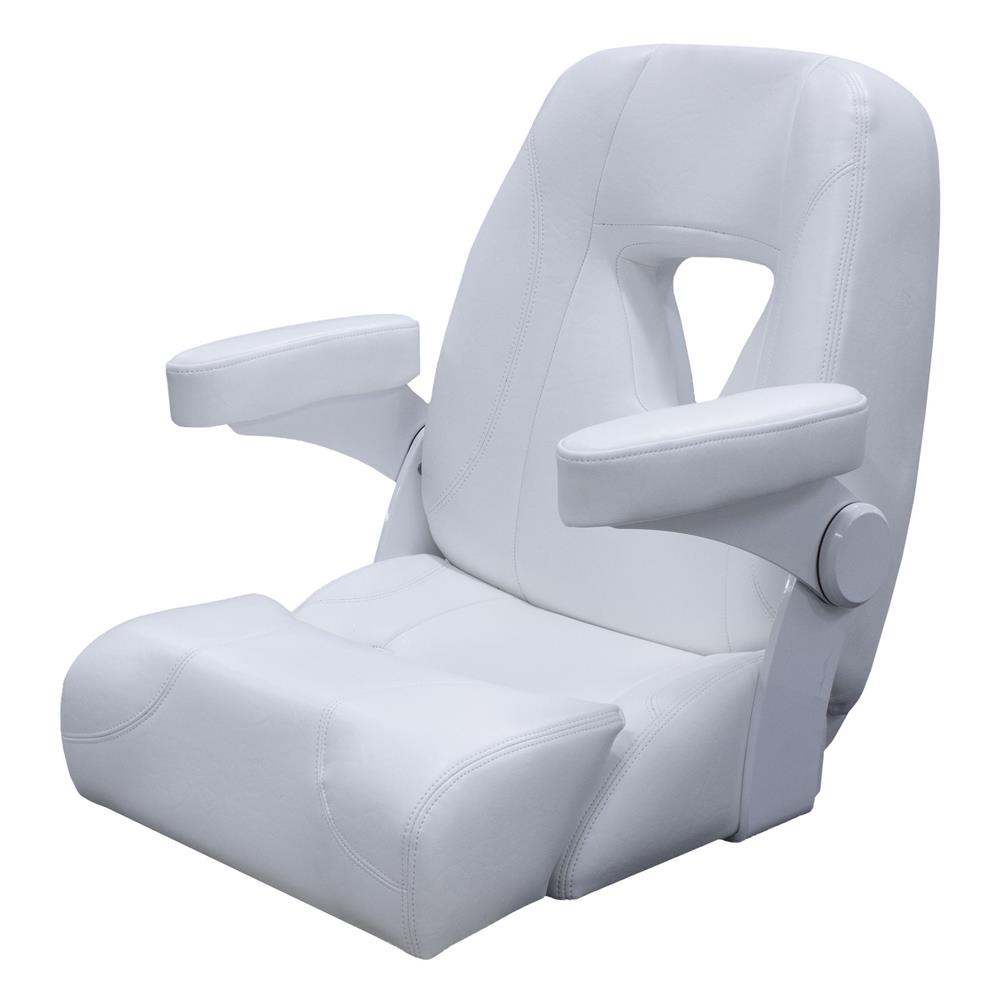 Introducing the innovative, new Boca Sport Chair – designed to provide the ultimate support and comfort for longer, faster boat rides. With adjustable armrest brackets and a rollback seat bolster, the Boca Sport Chair doubles as a leaning post!
SIESTA SPORT CHAIR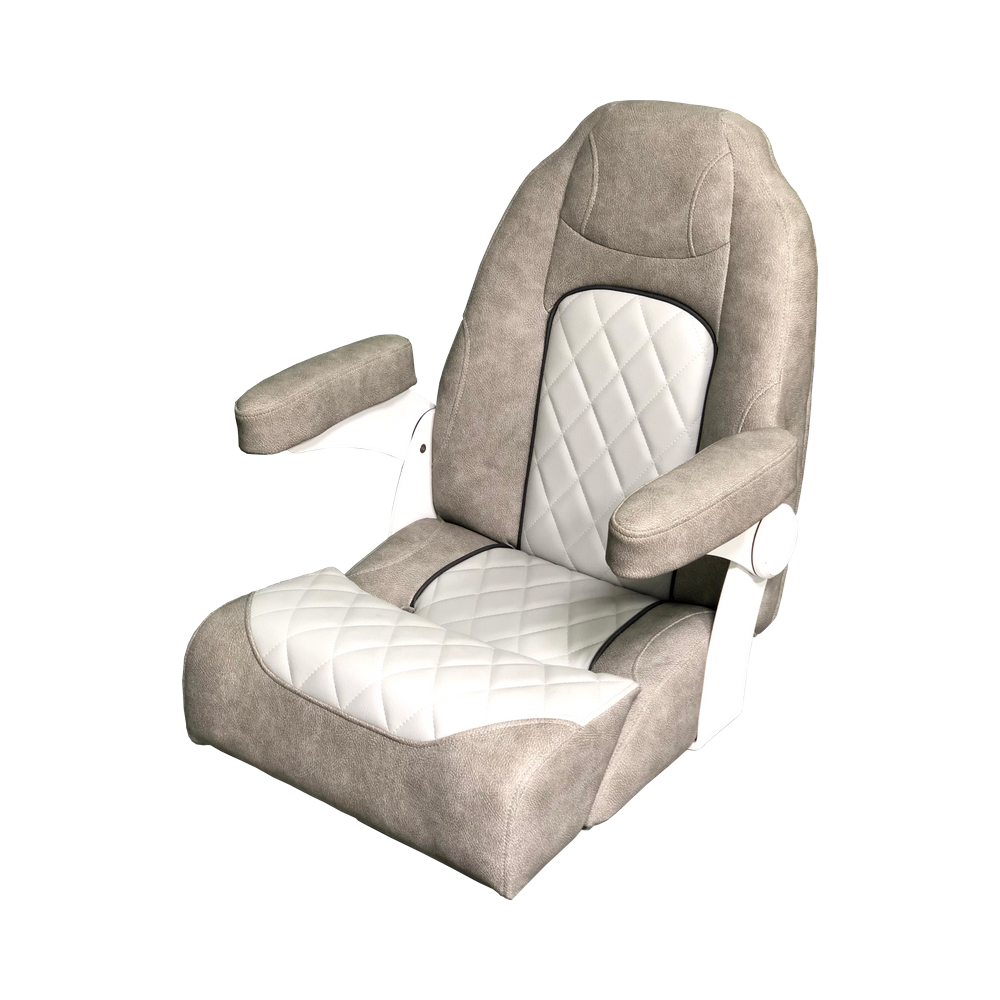 Introducing the classy yet functional Siesta Sport Chair. Beginning at the top, the Siesta's unique design features a sporty tapered head support, which is less bulky around the crest than other chairs. Down the center of the chair's body and wrapping down the front of the bolster is a stylish diamond pattern, which adds to the chair's overall opulence.
SIESTA SPORT BENCH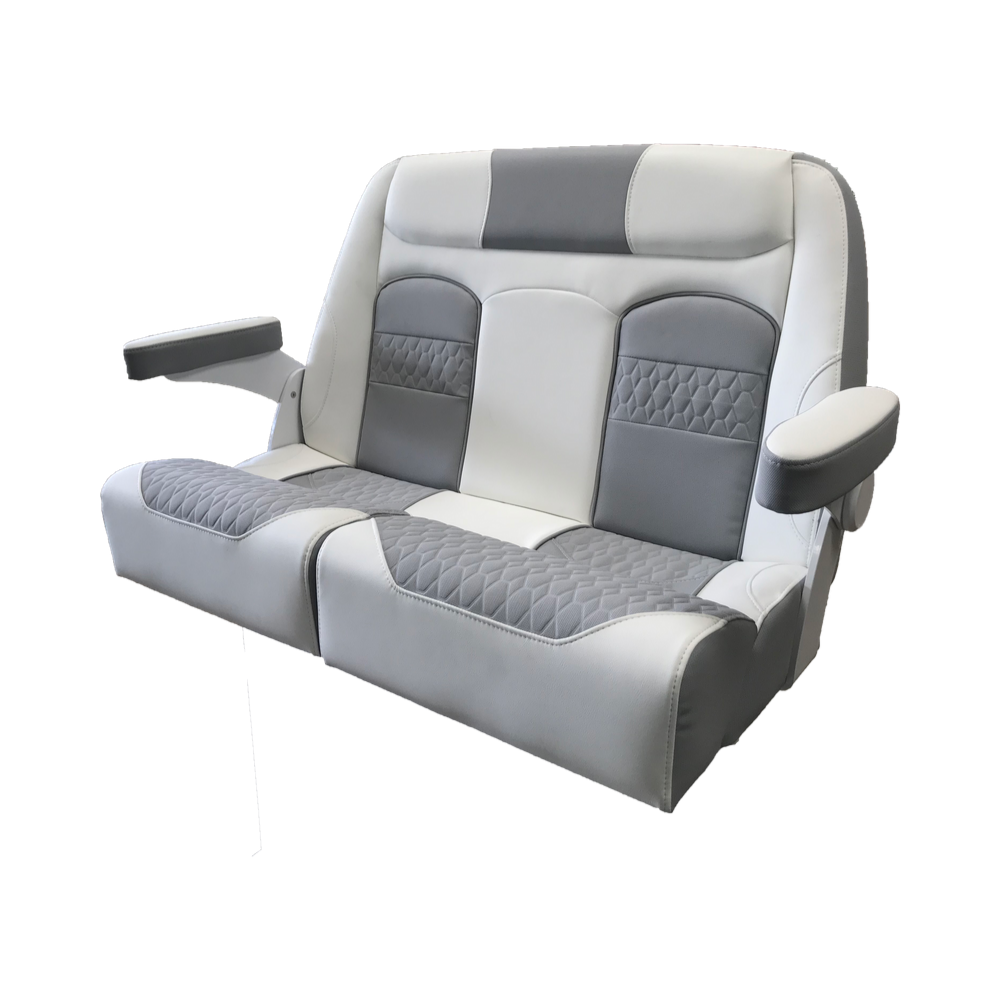 The same great features as the innovative Siesta Sport Chair, but available as a 45" bench! Like all our made-in-the-USA helm seats, the Siesta Sport Bench is made from premium quality, marine-grade vinyl fabric treated with anti-microbial and UV stabilizers. These come with plush, anti-bacterial foam padding, which provides durable support and protection from mold and mildew.
BAJA SPORT CHAIR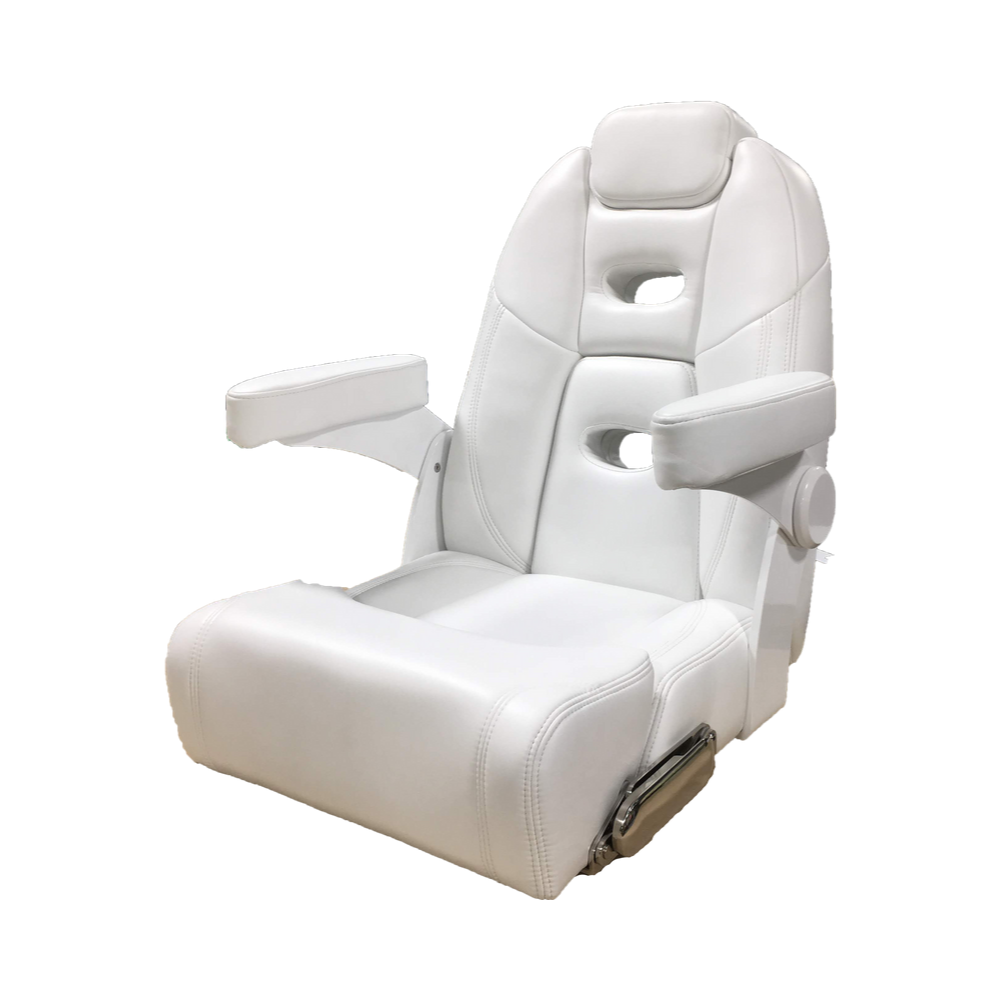 Introducing the plush, breathable Baja Sport Chair – a 25" wide, aesthetically pleasing helm seat designed to keep you cool and comfortable during long boat rides. Its comfy foam padding and sporty back cutouts not only provide ergonomic support, but also allow air to pass through at two strategic locations.