At TACO Marine, our helm seats are built and designed to provide years of dependable service and use with proper care and maintenance of the materials used in construction. Regular care of your helm seats will help to keep your seats looking good and continue its durability. Remember, some stains may become permanent if not removed quickly or properly. It is extremely important to clean any stains as soon as possible after appearing. 
Consider the Following:
Weekly, wipe all seat surfaces and components with a clean, damp cloth, then towel dry.
If your boat is being stored on the water, or in a wet/damp environment for long periods of time, you should consider removing the seats to store in a drier environment.
Seams and sewn areas may trap dirt and moisture, so it is especially important to keep these areas cleans. Consider using a mild soap and water solution or an appropriate marine-grade vinyl cleaner to assist with these areas.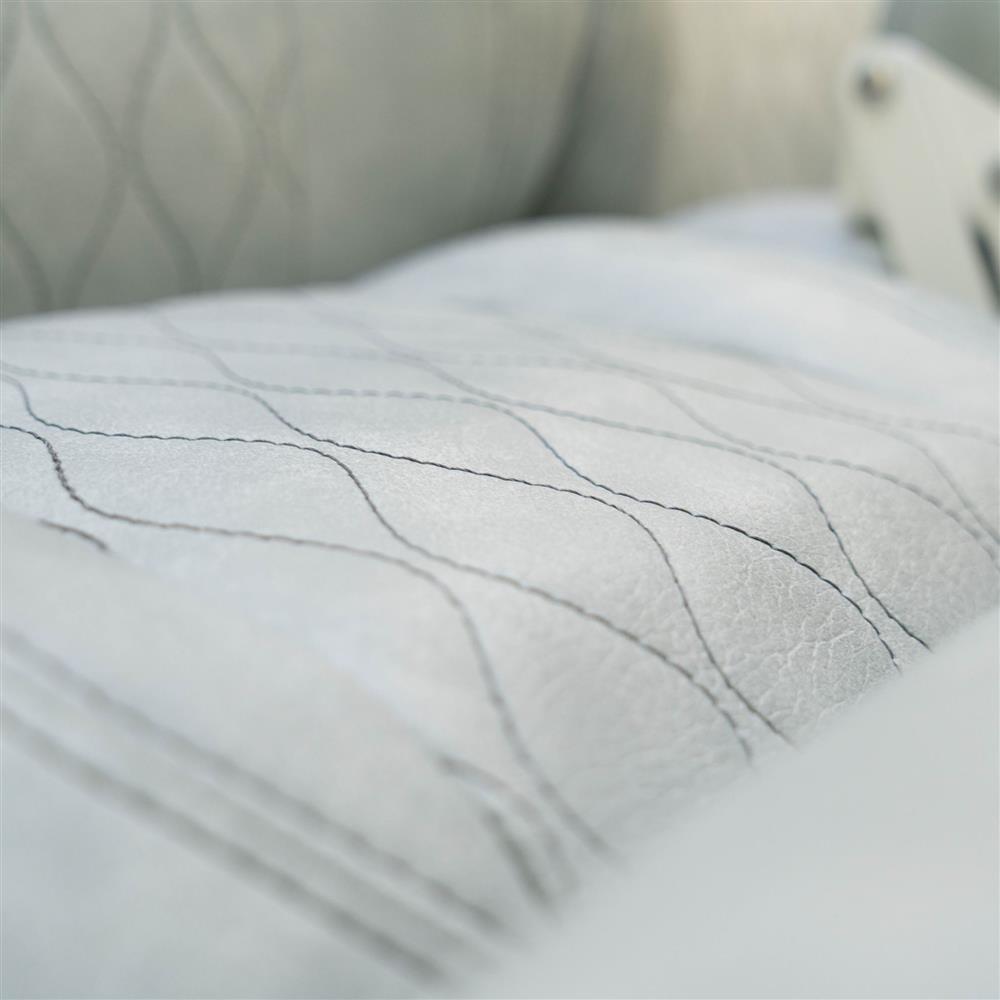 Do Not Use the Following:
Abrasive cleaners, metal brushes or industrial-strength cleaners of any type.
Vinyl protectants, bleach or solvents may dull or damage surfaces. Test an unexposed hidden area first before using any such items.
Mildew & Pink Staining:
Vinyl supplied to TACO Marine is manufactured to the highest quality with a mildew inhibitor. However, mildew and staining can occur. THESE TYPES OF STAINING ARE NOT WARRANTEED BY OUR SUPPLIERS, hence TACO Marine cannot warranty as well. Should any of these stains occur, a marine-grade mildew stain remover may minimize or eliminate staining. Follow directions of any product you use very closely.
Suntan Lotion & Bug Repellants:
These types of products may cause quick staining and/or deterioration of vinyl surfaces or materials. Remove immediately after contact with surfaces. Use a mild soap and water, then towel dry surface.
For any questions about how to care for your boat seat, please contact our Technical Support team today.