Support. Hope. Assist. Reflect. Empower. 
These five important words make up the acronym S.H.A.R.E. – a North Carolina-based program dedicated to helping special needs children and their families, as well as families facing difficult circumstances.
To help raise funds for the volunteer-based nonprofit, S.H.A.R.E. hosts a popular King Mackerel Tournament [KMT] annually in Wrightsville Beach, N.C., which is taking place this weekend Aug. 9 through 11. This is the tournament's eighth consecutive year since 2011 and the organization's ninth year in operation.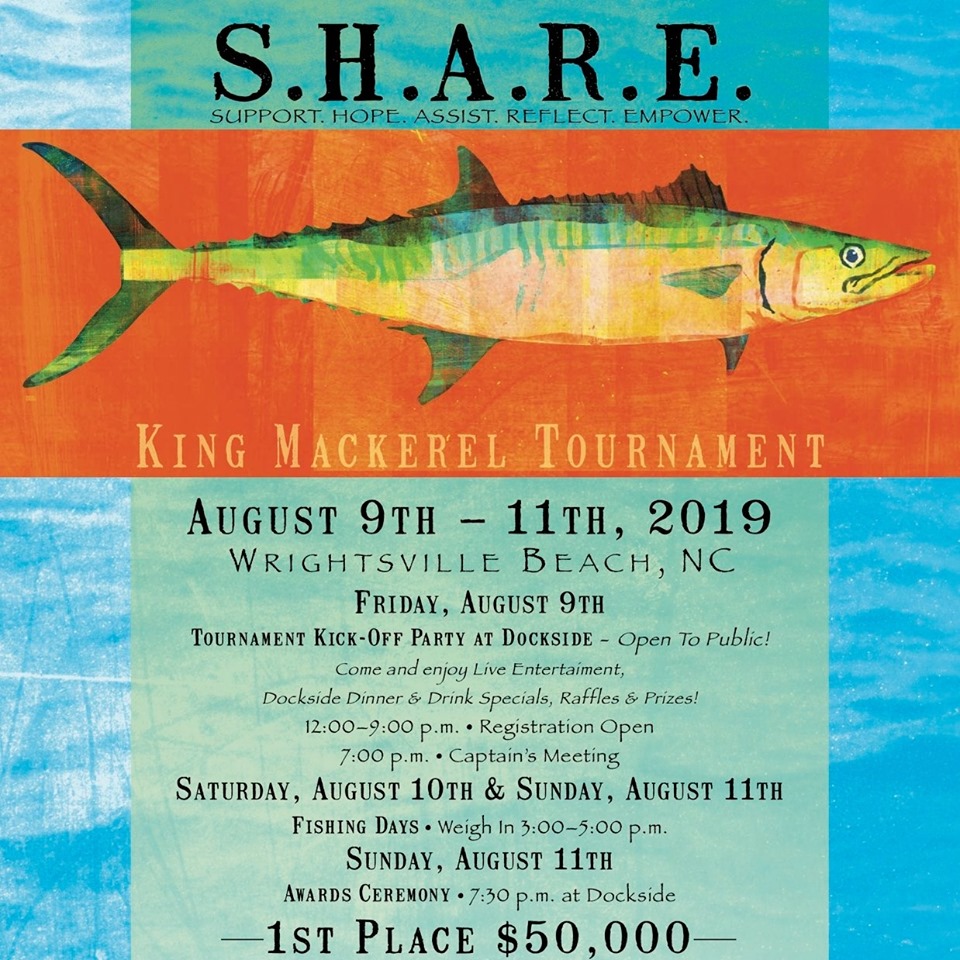 S.H.A.R.E. Executive Director Briana Knight said the KMT is the organization's primary fundraising event. Money from the KMT is used to support three programs throughout the year – 'Tis The Season to S.H.A.R.E., Pay It Forward and S.H.A.R.E. It Forward.
Last year, as part of the program's 'Tis The Season to S.H.A.R.E. event, Knight said more than 200 children received food, clothing, toys and other necessities during the holiday season.
"S.H.A.R.E. started based on what I saw in our community and the needs young children had right here locally," said Knight, who started the nonprofit in 2010. "We don't have employees with this nonprofit. This is not my paying job. [It's] what I do to give back to the families with special needs. We are small and keep everything local and donate what is in our yearly budget."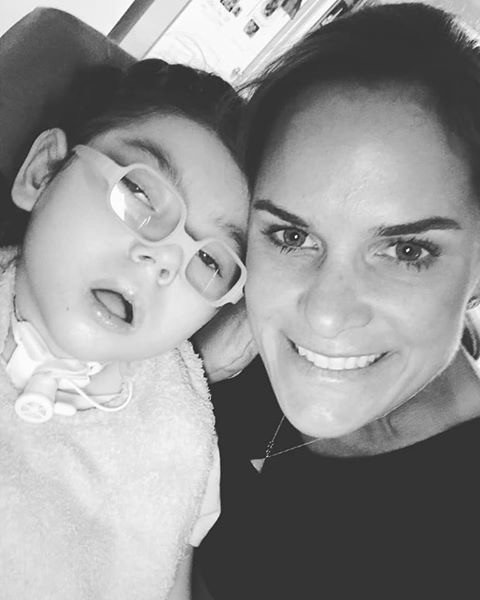 S.H.A.R.E. Executive Director Briana Knight with Julia Usher, one of the many children the nonprofit helps. Photo courtesy Briana Knight.
In 2018, Knight said some of the money raised from the tournament helped 15 Pay It Forward program recipients.
"Pay It Forward program is an application process for individuals with specific needs and requires reciprocation with an in-kind gesture (not monetary) and is determined on an individual basis," explained the nonprofit's Website sharenc.org. "This is usually a request for money to fund a wide range of needs to better the life of their child or family."
Also in 2018, Knight said approximately 60 families were S.H.A.R.E. It Forward recipients, which helps match specific requests from applicants with community donations.
This year, Knight said she hopes to raise $20,000 from the KMT, which will help pay for a wheelchair-accessible van to a grandmother in Currie, North Carolina and her multi-handicapped grandson.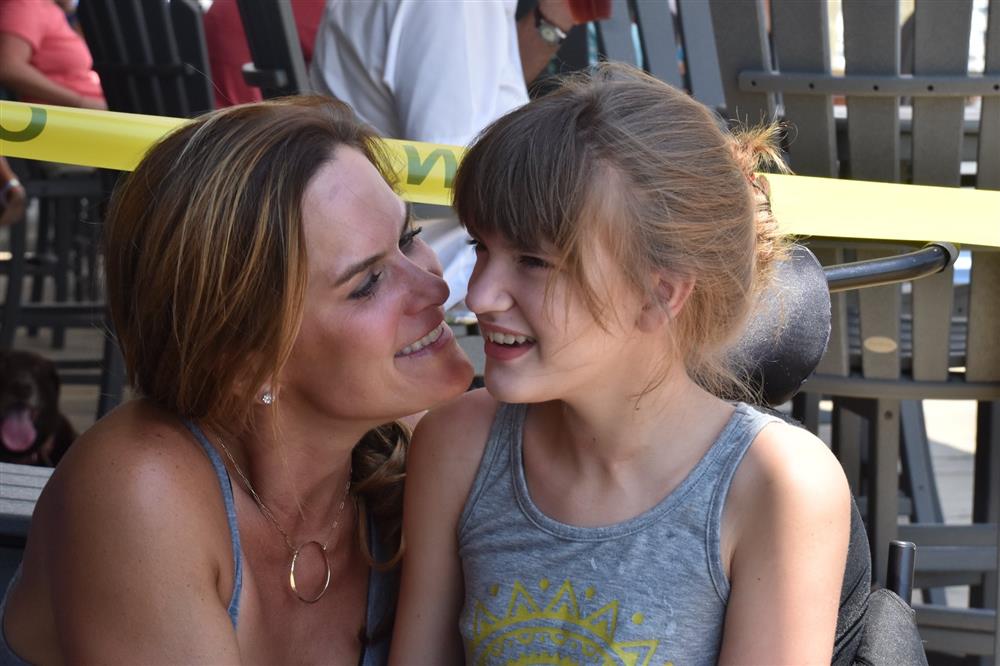 S.H.A.R.E. Executive Director Briana Knight and Mia Morley at the nonprofit's 2018 KMT. Photo courtesy Briana Knight.
To help support S.H.A.R.E., TACO donated $1,000 along with some Poly Tumbler Holders, TACO hats and key chains for the KMT event.
"It's really important to TACO to be involved in S.H.A.R.E. KMT," said TACO OEM Sales Manager Mark Henderson. "The company is philanthropic. They do a great job in supporting circumstances, needs and events, and it means a lot to TACO to be part of that."
For Henderson, who is Captain of the Liquid Fire Fishing Team and also lives near the S.H.A.R.E. KMT event, he said the tournament has become a sport fishing mainstay in North and South Carolina.
"From my personal perspective, me being from North Carolina and living in the area, it's nice to be able to support organizations like this that are so important to the community," added Henderson.
Knight said she expects 250 boats to compete in the S.H.A.R.E. KMT. Currently, competitors can register online by completing the entry form at sharenc.org or from noon to 9 p.m. on August 9 in-person at Dockside in Wrightsville Beach, North Carolina during the event's Kickoff Party.
Also, in-kind donations can be made to S.H.A.R.E. year around on its website sharenc.org.
"I have had the privilege of working with so many amazing kids and families," added Knight about her experience with S.H.A.R.E. "They have taught me so much in their journeys. This year, we lost a S.H.A.R.E. angel and I am so grateful that we were able to put a smile on her face during her short life on earth."
To participate in the S.H.A.R.E. KMT, volunteer time or donate, visit sharenc.org to learn more.