TACO Marine is committed to providing consumers with Leaning Posts that elevate the fishing experience, boat's appearance and comfort. Injection-molded resins and marine-grade anodized aluminum alloys give our Leaning Posts enduring protection from the elements. The UV-resistant vinyl fabric ensures years of use backed by our 3-year warranty. With four options available, there's something for everyone. Choose from the Neptune Premium, Neptune II, Neptune III and Neptune III with Backrest and Grab Rail.
Neptune Premium Leaning Post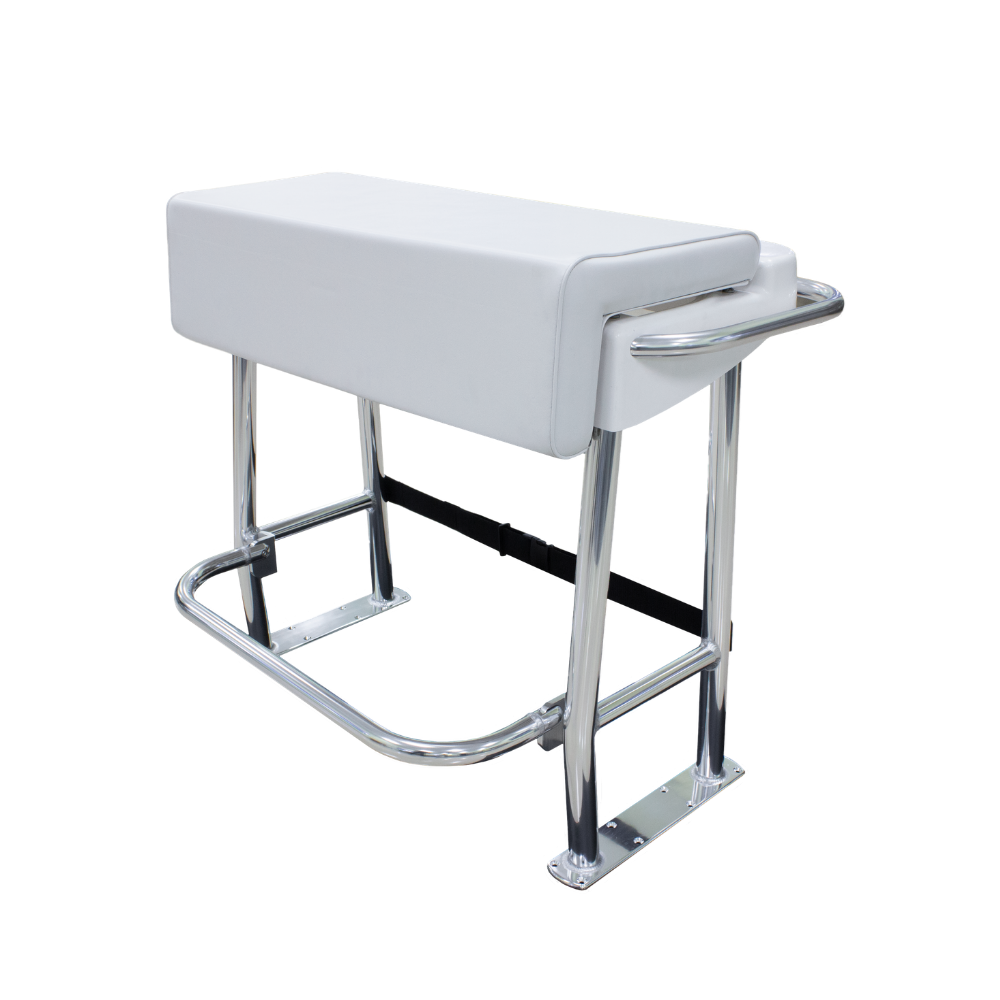 The Neptune Premium Leaning Post is perfect for small- to medium-sized boats up to 30' and maximizes storage and space. The removeable fiberglass storage tray allows fishing supplies to be easily transported and stored. 
"Keeping frequently used items, such as hooks, leaders and pliers handy, makes changing out rigs quick and easy," said Daniel Avila, TACO Outside Sales Representative. 
The Neptune Premium Leaning Post comes equipped with 4 flush-mounted aluminum rod holders, wrap-around grab rail and folding footrest, aluminum seat hinges, hand-laid fiberglass deck and continuous flat bar mounting pads. If that wasn't enough, there's also storage space for a 72-quart cooler, that can be secured in place in with an included strap. 

Neptune II Leaning Post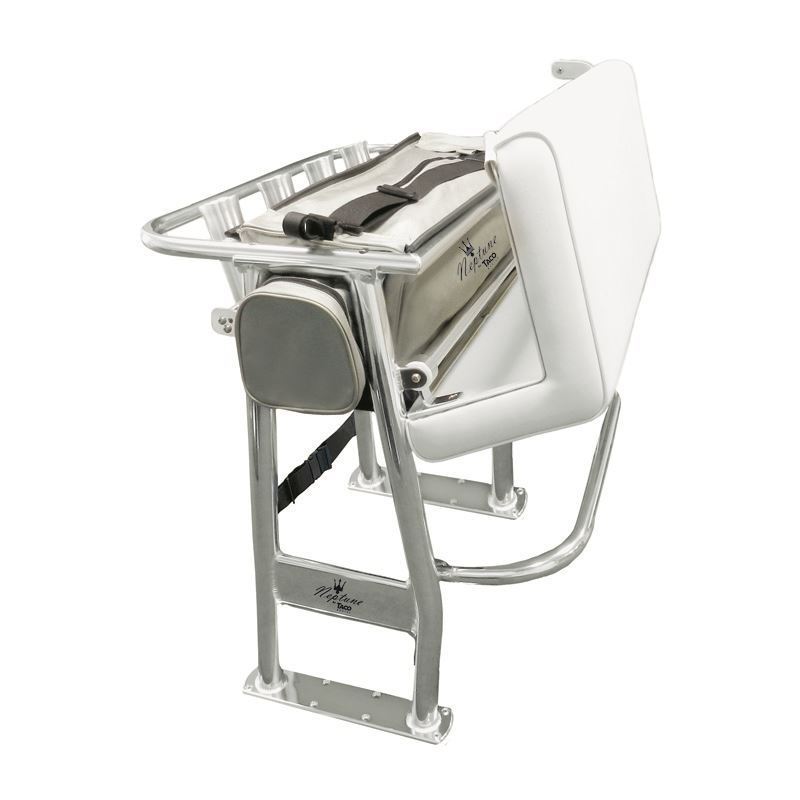 Like the Neptune Premium, the Neptune II Leaning Post is exemplary because of its storage features. In addition to everything the Neptune Premium comes with, the Neptune II also comes with a Tackle Storage Bag, which can be removed easily to use on and off the water.  
"When looking for a new leaning post, I take comfort, functionality and versatility all into account," said Avila. "For me, there's never enough storage on a boat, so I like a leaning post that has a good quality storage compartment or bag underneath." 
The Neptune II Leaning Post is recommended for boats under 25' and has an option to add a backrest. 

Neptune III Leaning Post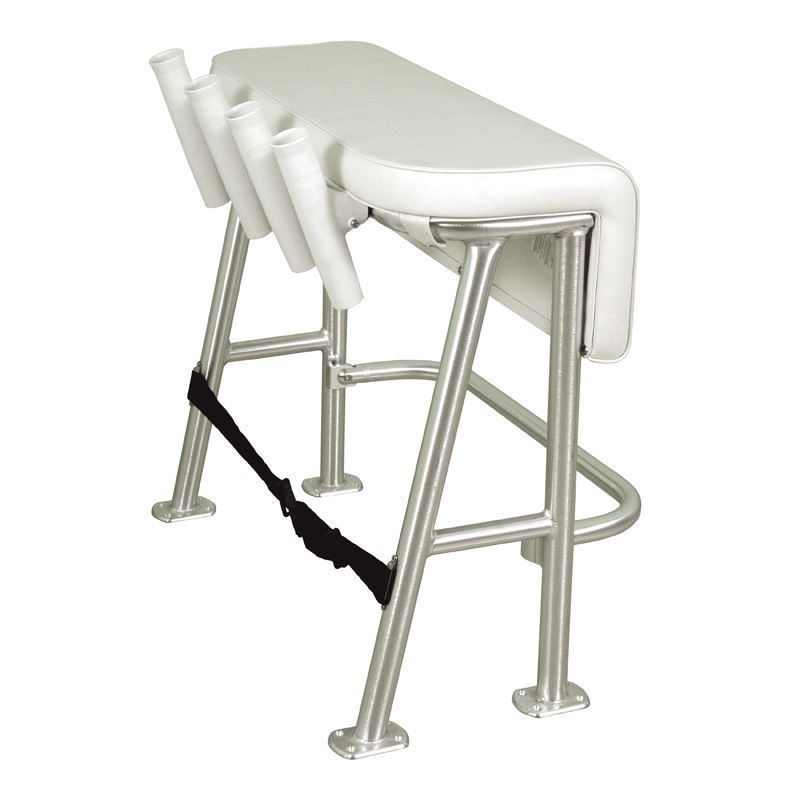 Designed for the fishing enthusiast, the Neptune III Leaning Post is ideal for fishermen who fish with multiple rods in center console boats under 25' long. This Leaning Post features four poly tulip rod holders, a cooler strap and a folding footrest. The one-piece welded aluminum constructed frame allows space for a 72-quart cooler or tackle box and is available as a basic or fully loaded model.

Neptune III w/ Backrest & Grab Rail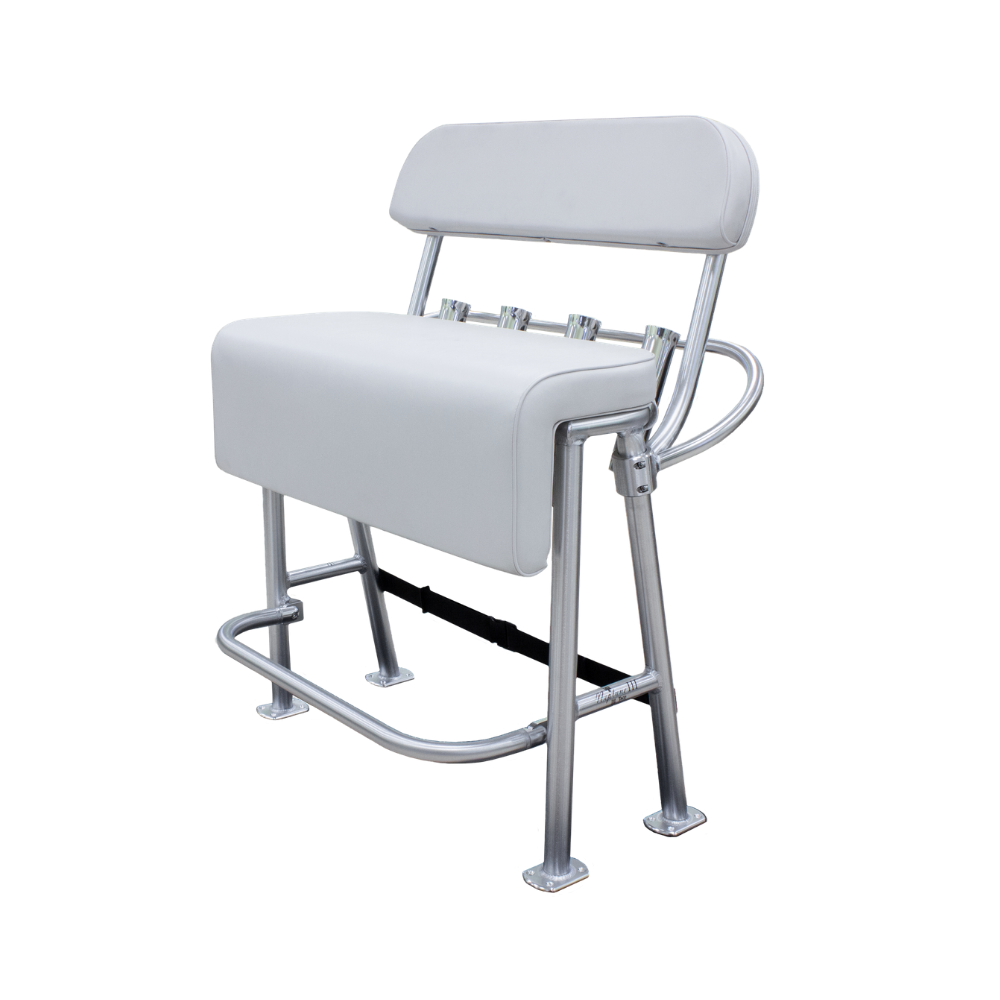 Our fully loaded Leaning Post created for hardcore fishers is our Neptune III with Backrest and Grab Rail. It's ideal for center consoles under 25' that need more support with a full backrest and rear-facing grab rail. Featuring four aluminum rod holders, a folding footrest and a large storage space for tackle boxes and coolers, this Leaning Post has everything you need for a day on the water! 
Avila mentioned, "On top of that storage, I look for a comfortable cushion to lean against to keep me comfortable through a long day of fishing. Lastly, I seek a design that allows me to easily store and access a cooler underneath the leaning post to take advantage of the space available."

Leaning Post Accessories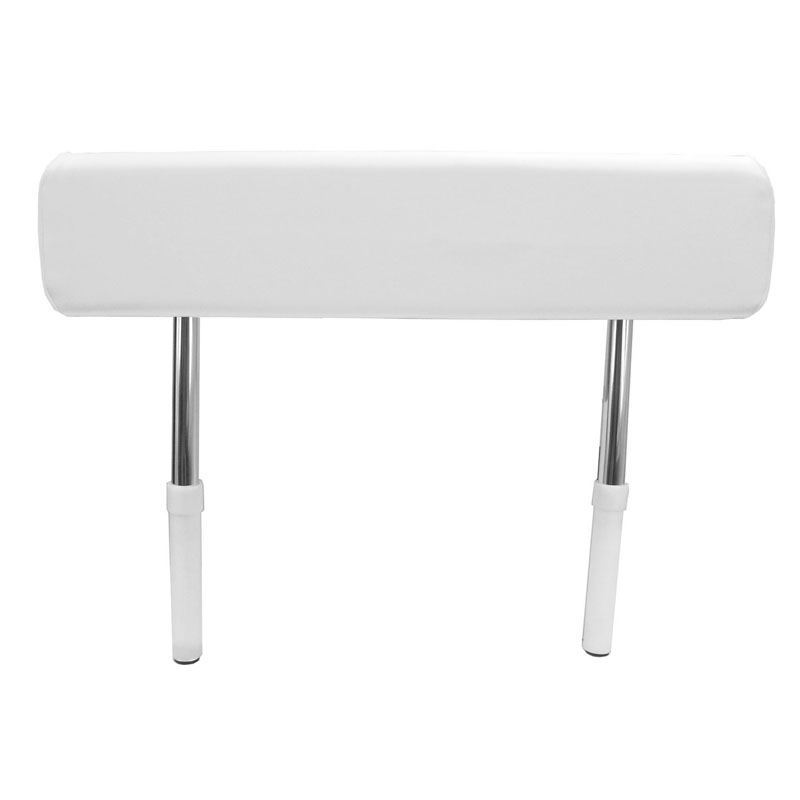 TACO provides multiple Leaning Post accessories to enhance your seating needs. The Universal Removable Backrest is a great addition if you are looking to upgrade your Leaning Post with added comfort. Not only does it fit all of the TACO Leaning Posts, but the adjustable arms make the Universal Removable Backrest adaptable to most standard Leaning Posts on the market.
Another great Leaning Post accessory by TACO is the Neptune Tackle Storage Bag, which has a large tackle capacity in its center storage space. It comes with welt track clips that allow you to hang the bag on the TACO Leaning Post as well.  
Even though all of our Leaning Posts come with a Cooler Strap, we have this accessory available for purchase separately because it is so handy and you might just want an extra. The heavy-duty black nylon strap keeps the cooler in place underneath the Leaning Post to prevent sliding and unnecessary trip hazards. 
All of our Leaning Posts are available at your favorite marine retailer. Find a store in our Where to Buy section of our website. They are also available for purchase online in our Buy TACO Direct section. For a limited time, get 15% off your Leaning Post purchase on tacomarine.com with code TACOLEANINGPOST15.

Stay up to date on all things TACO Marine by subscribing to our newsletter and following us on YouTube, Instagram, Facebook and Twitter.
TACO Marine® – Troll The Edge