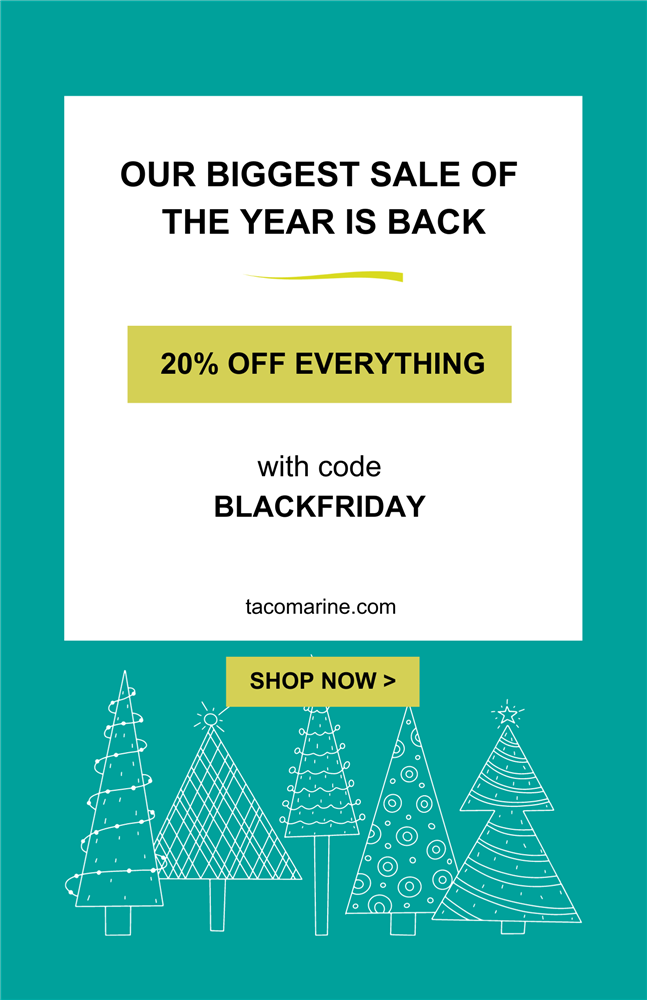 Take 20% OFF everything on tacomarine.com with our Black Friday sale – starting now! Use code BLACKFRIDAY at checkout. Hurry! This once-a-year deal* ends Monday, Nov. 27 at midnight EST.


FREE SHIPPING ON ORDERS OVER $99 AND ABOVE IN CONTINENTAL USA

* While supplies last. Does not include shipping. Orders under $99 are subject to $19.99 shipping within the Continental United States. Shipping rates vary for all orders outside the Continental United States. Terms and condition apply.