Leading up to IBEX, we're excited to announce that we've submitted two new products for Innovation Award consideration!
HIDEAWAY CHILLAX HINGE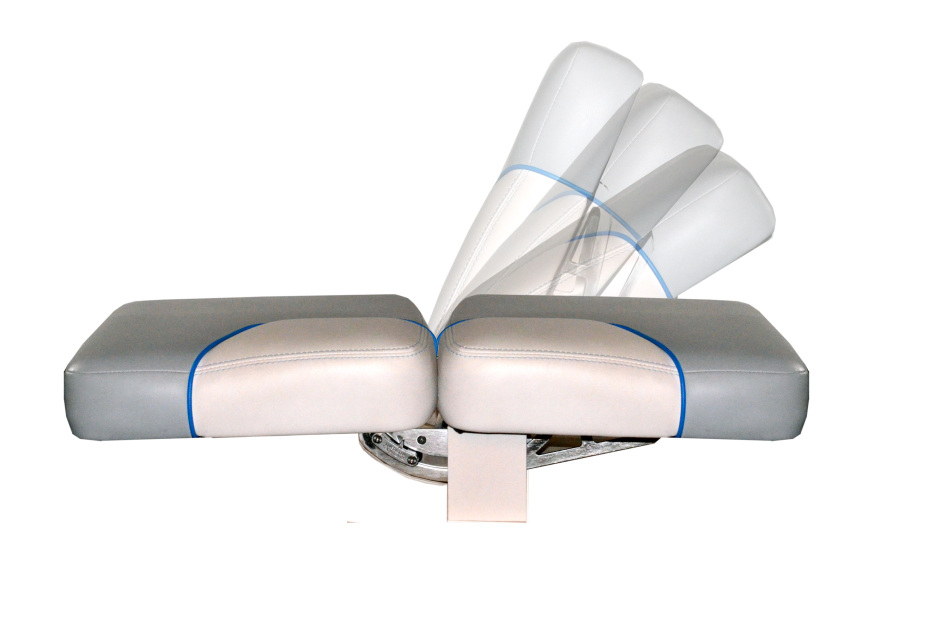 In partnership with Malibu Boats, we developed the Hideaway Chillax Hinge– a ratcheting hinge that allows a standard square cushion to ratchet up out of the lounge seat and become a Class-A backrest. Its unique below-the-deck design gives the appearance of no hinge. The curved design of the ratcheting arms allow a standard square cushion up to 7" thick to fit snug in the lounger and still rotate up into a backrest.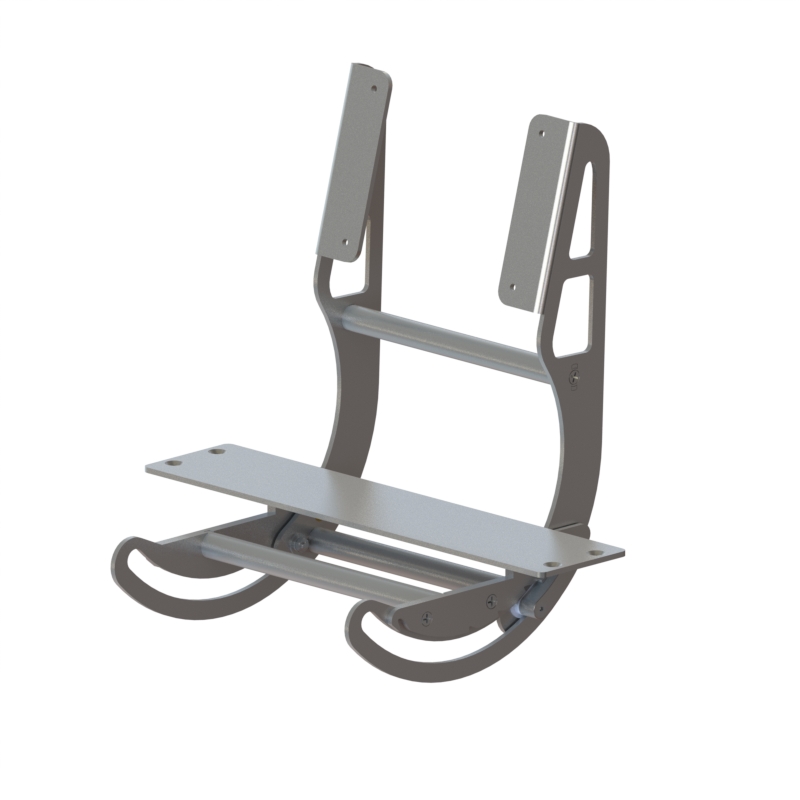 The Hideaway Chillax Hinge is easily modified for wider or narrower seatbacks. A long seatback can also be separated into multiple backrests that operate independently. Additionally, other applications can benefit from this hinge design, such as fold-down transom seats, hideaway tables and access doors.
Features & Benefits:
Ratchet ups in three locking positions that can be easily adjusted or added to by changing the side plates
The clean look of the below-the-deck mounting make it invisible when stowed
Low profile, below-the-deck design and only 4-¼" thick
Top- or side-mount design with multiple backrest positions
Adaptable to any width backrest
Manufactured from Stainless Steel Type-316L and electro-polished
Designed for thick cushions for extra comfort
Allows a backrest to be added anywhere in a lounge or sun pad
Effortlessly return the cushion to the lounge position
Multiple backrests can be added that operate independently
Returned into the lounge position with no sign of a hinge
Patent number US8875347
GRAND SLAM 900 ANCHOR LIGHT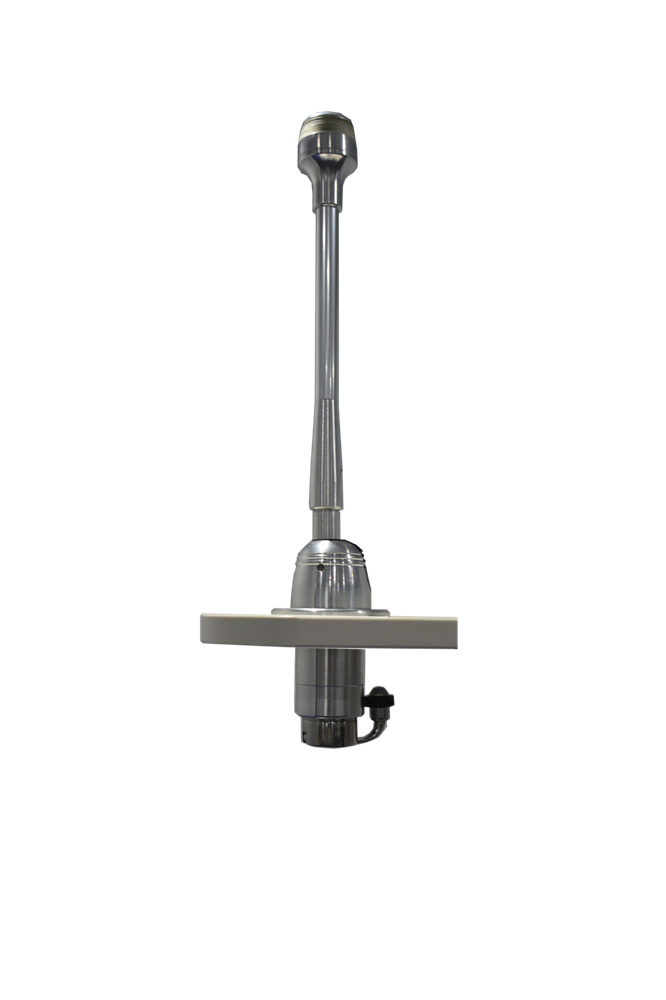 Our new Grand Slam 900 Anchor Light was created specifically for the safety and convenience of today's boater. Climbing on the boat gunnel to raise and lower an anchor light is dangerous, time consuming and frustrating. The GS-900 allows boat operators to lift and descend this navigational requirement from the safety of the deck, right under the top and without ever having to climb on the gunnel again. Simply extend the crank handle and rotate the light to the upright position or back to its stowed, towing location.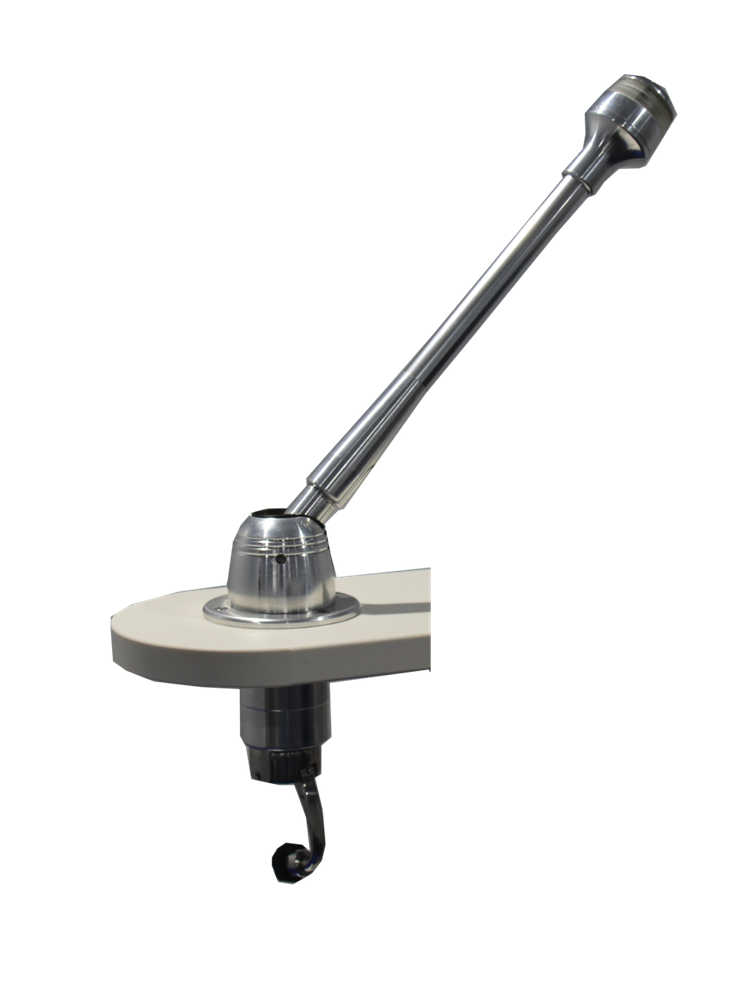 The light runs on 12 volts and consists of four 3-watt LED Cree chips driven by two Mean Well drivers. Its smooth operation, attractive machined aluminum frame and cast stainless-steel rotator make this item a must for any boater.
Features & Benefits:
Machined / Anodized aluminum body
Light brushed finish
Polished Type-316L stainless steel crank handle
Folding crank handle locks flush into base
USCG Approved, 2-nm LED light and shaft included
Threaded shaft for consistent lift and descent
Delrin bearings for smooth operation
Roller bearings in crank assembly
Mounts through up to 2″ thick hardtops
Includes 4″ x 1/4″ round backing plate (hardware not included)
Light tube length allows for modification by installer to exact height
No more climbing on T-tops or gunnels
Safe, no-hassle raising and lowering of an anchor light
OTHER NEW PRODUCTS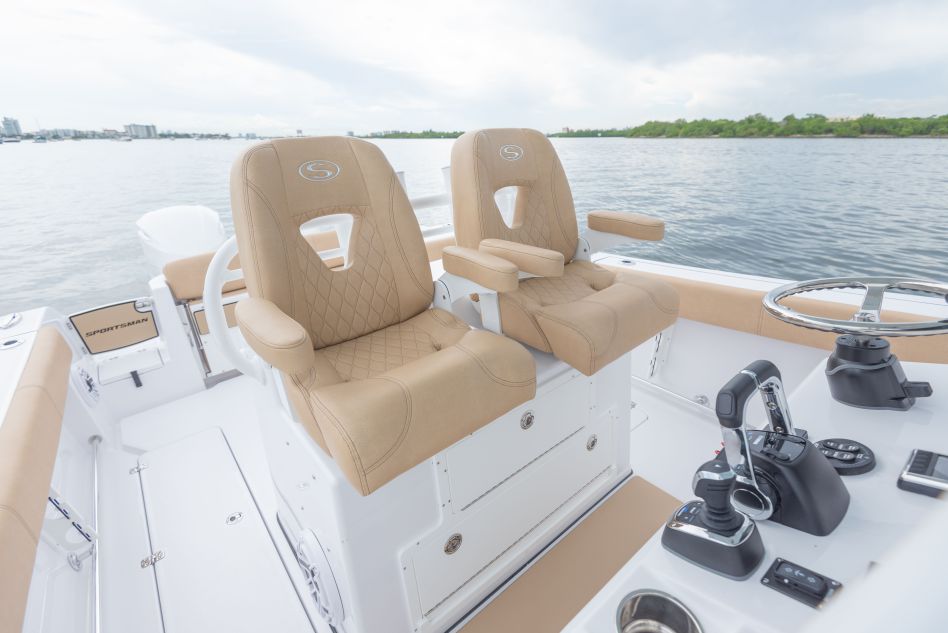 We're also showcasing a slew of other new products, including but not limited to our new Rub Rail Navigation Lights, Aluminum and Carbon Fiber Sun Shade Poles, Boca Sport Helm Chair, Siesta Sport Helm Chair and Siesta Sport Helm Bench. Come see all these new products and more in booth 1433 at IBEX!