We are thrilled to announce that ShadeFin was recognized as a Boating Industry Top Product for 2021!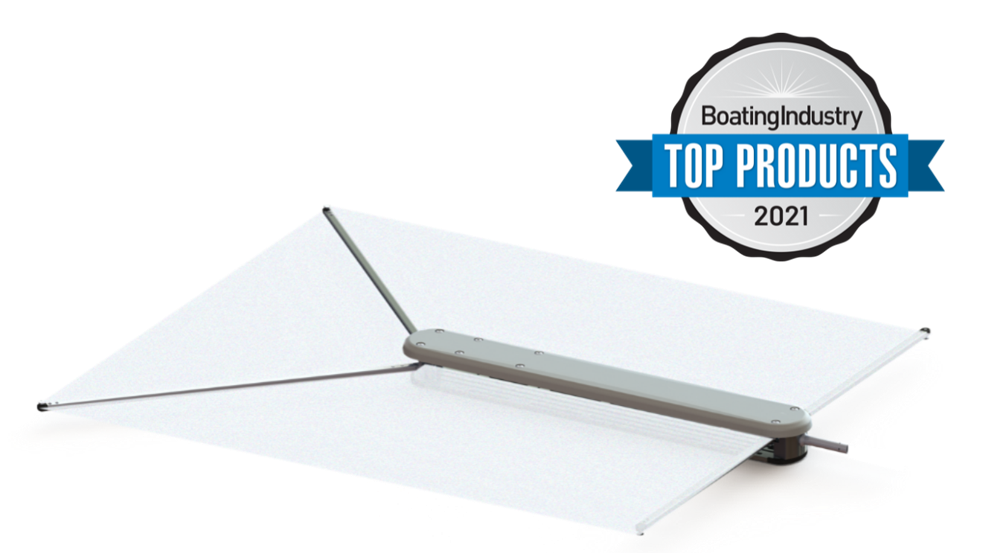 2021 Top Product award winners are considered the best and most innovative new products and services introduced into the marine industry since January 1, 2020. 
Boating Industry Managing Editor Adam Quandt said between 150 and 250 submissions are received each year for the magazine's annual Top Product contest. The publication's editorial staff then selects the 50 Top Products based on what each does to make the industry and boating experience better.
"ShadeFin stood out to us as a very innovative solution to boats in smaller categories that may not offer as much respite from the sun as many other larger vessels," said Quandt. "[ShadeFin is] truly a product that can make the boating experience more enjoyable for anyone and everyone out on the water."
ShadeFin is featured now in the May issue of Boating Industry and on its website.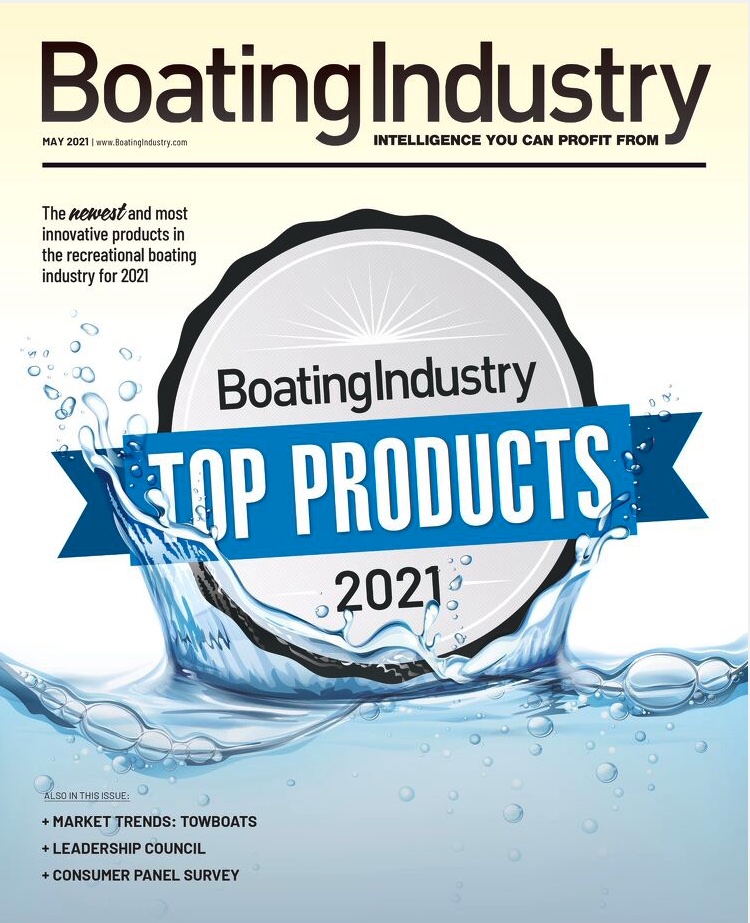 ShadeFin was first introduced to boat builders during the 2020 IBEX Online – A Virtual Experience, and then to the Aftermarket. The new product kickoff was a major success and garnered widespread interest throughout the industry. Today, ShadeFin is available through marine retailers and Buy TACO Direct and can also be ordered through boat builders and their dealer body.
ShadeFin easily attaches into rod holders on tops and in gunnels for convenient, portable shade for almost any boat. ShadeFin's 5' W X 6' L fabric provides an excellent UPF 50+ rating of sun protection while boating and fishing, or when relaxing at the dock and sand bar.
This patented new product pairs with either a Fixed or Adjustable Rod Holder Mount, which insert into any standard T-top rod holder or into a gunnel rod holder with an adapter, a Hardtop Bracket Mount, the Grand Slam 170 Outrigger or 170-2 Center Rigger Mounts, or with a Fixed or Adjustable Clamp-On Mount for pipe or tube. This new boat shade product also works with a Telescopic Rod Holder Accessory for extended coverage right from the gunnel. ShadeFin's body houses the ribs and material and is offered in black or white.
Thank you, Boating Industry, for this incredible recognition! For more information about ShadeFin, click here, send us an e-mail or contact your TACO Sales or Customer Service Representative today.