As boaters, we all cherish our time on the water, but the sun can be relentless, especially when you're out on a small craft with limited shade coverage. The good news is that, at TACO Marine, we have recognized this challenge and come to the rescue with our innovative product, the ShadeFin Mini. If you own a bass boat, flats boat, jon boat, Gheenoe, or any other small craft, this compact shade solution is about to become your new best friend.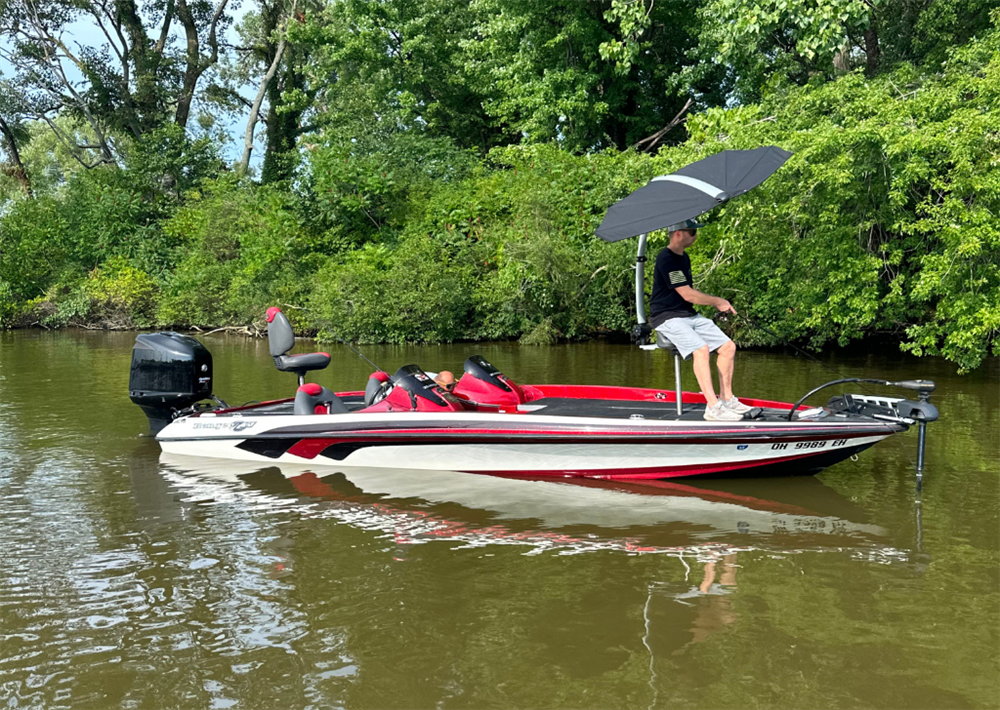 Stay Cool and Protected:
The ShadeFin Mini is designed to provide boaters with a comfortable and protected on-water experience. It offers a welcome respite from the scorching sun, making your fishing trips, family outings, or leisurely cruises much more enjoyable.
Compact and Lightweight:
One of the standout features of the ShadeFin Mini is its compact and lightweight design. It's specifically tailored for small crafts with limited-to-no shade coverage, ensuring that it doesn't overpower your boat's structure or add excessive weight. You can easily install and remove it as needed, making it a highly versatile accessory for your watercraft.
Easy Installation:
For DIY enthusiasts, installing the ShadeFin Mini is a breeze. At TACO Marine, we designed it for hassle-free setup, ensuring that you spend more time enjoying the shade and less time fumbling with complicated installations. The user-friendly design lets you take control of your shade coverage without requiring professional assistance.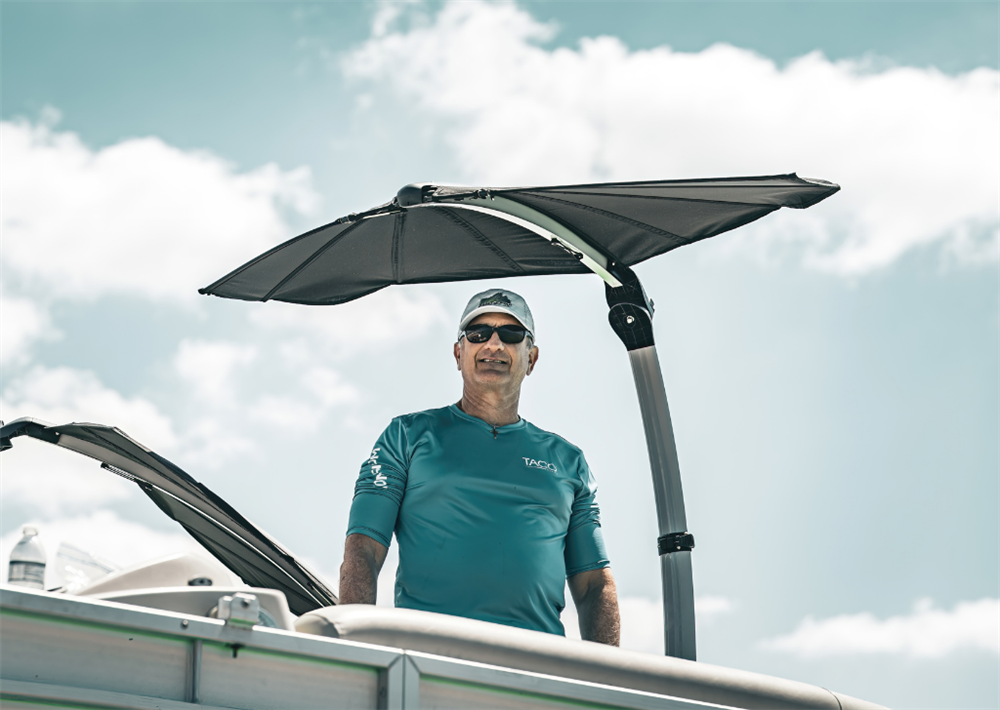 Durable and Sturdy:
Our commitment to quality shines through in the ShadeFin Mini's build. Crafted from robust materials, it can endure the rigors of marine life. The ShadeFin Mini is built to withstand the harsh marine environment, so you can trust it to keep you shaded season after season. In fact, we offer a 3-year warranty on the ShadeFin Mini.
Adjustable and Flexible:
No two boating experiences are the same, and that's where the ShadeFin Mini delivers. It features an adjustable design, allowing you to customize the angle and position of the shade to suit your needs and follow the sun. Whether you're casting a line or relaxing with a book, you can enjoy just the right amount of shade.
Protection from Harmful UV Rays:
The ShadeFin Mini not only provides relief from the heat but also offers protection from harmful UV rays. Boating under the scorching sun can lead to sunburn and long-term skin damage, but with the ShadeFin Mini, you can enjoy the water without putting your health at risk. In fact, ShadeFin Mini's WeatherMAX 3D fabric has an excellent 50+ UPF rating of sun protection.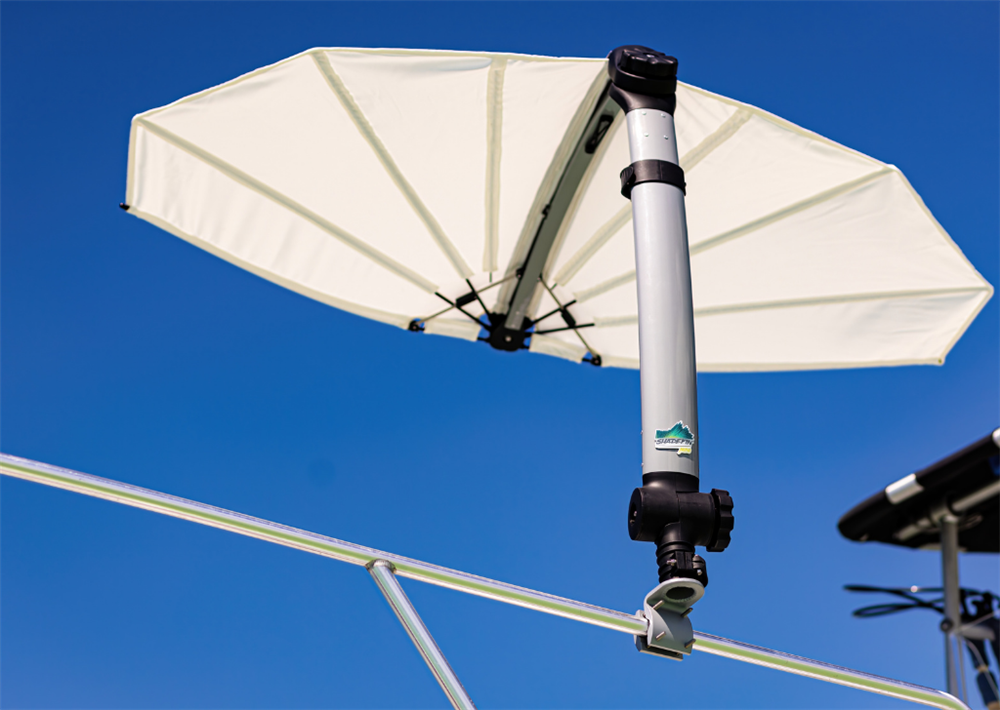 In conclusion, the ShadeFin Mini by TACO Marine is a game-changer for small craft boaters seeking shade and comfort during their on-the-water adventures. Its compact, lightweight, and durable design, combined with easy installation and adjustability, make it the perfect addition to your boat. With the ShadeFin Mini, you can stay cool, protected, and ready for a day of fun on the water, without worrying about the sun's intensity. Don't let the sun keep you off the water; embrace the shade and elevate your boating experience with the ShadeFin Mini.