TACO is a proud sponsor of Ladies, Let's Go Fishing, which hosted several in-person and virtual events in 2021 to give many aspiring lady anglers the chance to learn skills that empower them to go fishing and boating.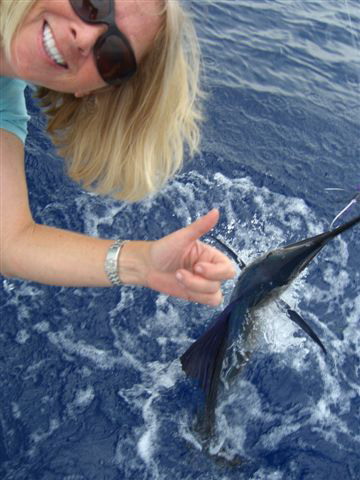 Photo courtesy / Betty Bauman
Lead by Betty Bauman, the program has an AMS ShearWater 250 Carolina equipped with TACO Grand Slam 390XL Outrigger Mounts and Aluminum Tele-Outrigger Poles.
Bauman has been fishing her whole life, but said she noticed a void when it came to women participating in the sport. 
"My premise was if women could learn, practice fishing hands-on, and then have a fishing experience and a chance to network with other ladies who are getting into fishing, that we would be able to retain them into the sport," said Bauman of her reasons for starting the program. 
LLGF was launched more than 20 years ago and has introduced more than 9,000 lady anglers from all over the country to fishing.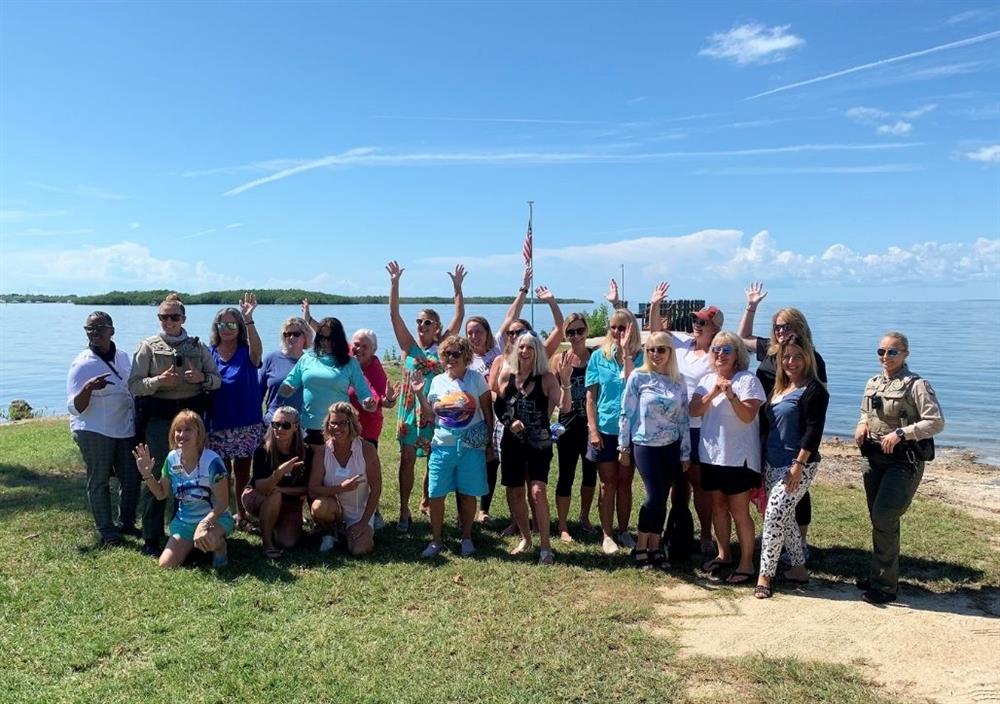 Photo courtesy / Betty Bauman
"Fishing is more than just fishing. It's feeling good about a sport that you can participate in," said Bauman. "It's very important to the industry to focus on this female market and bring them in to the point where they are actively participating." 
In fact, Bauman said she believes the industry is accepting of her push for more lady anglers because it's bringing in more money. She estimates that one lady angler brings three-to-four other people into the sport, who are then going to invest in fishing and boating purchases.
She said showing more women at the helm in advertising will continue the progress of women who fish and boat. 
"Women don't need pink equipment to get into the industry," she added. "They want equipment that's easy to use, easy to understand and light so that they can handle it." 
She said products like the TACO Grand Slam 390 Outrigger System are great for women anglers because the process of deploying outriggers is easier and safer with rotation and crank handles, which can be activated right from the deck.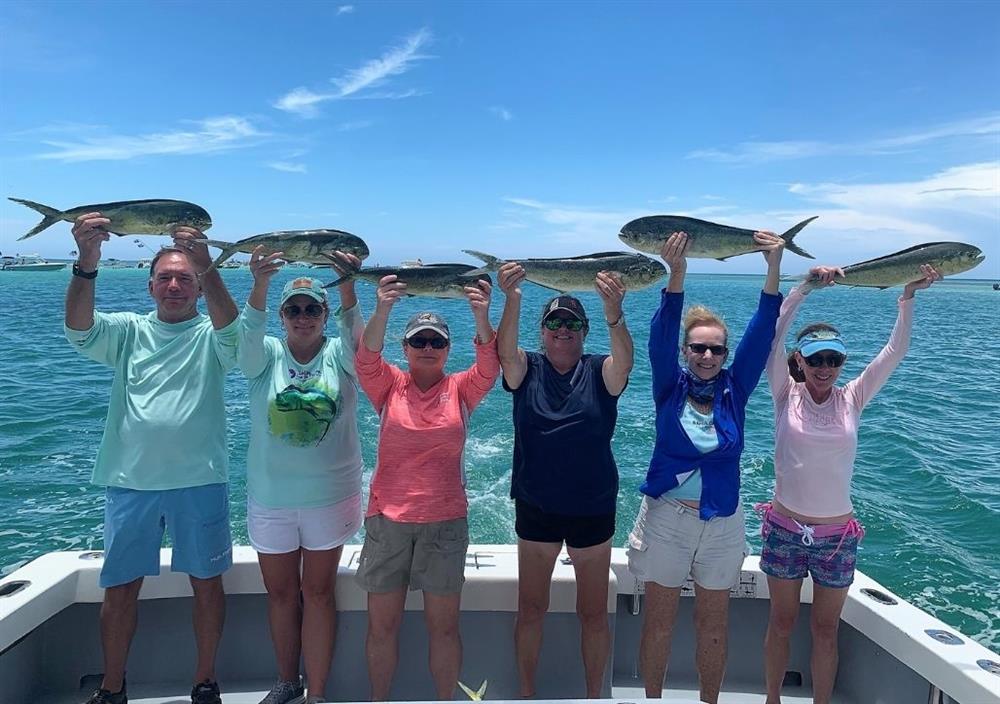 Photo courtesy / Betty Bauman
Bauman recently received the Women Rocking the Web award for using online tools to reach more women who are inclined to fish. This award was presented by WE Magazine and Women in Ecommerce in Fort Lauderdale, Fla. The award's website, womenrockawards.com, states that the award "showcases Women Who Integrate the Web and/or Technology as Part of their Business Practices. Each Year our goal is to champion the outstanding achievements of women around the globe for their dedication, determination and drive." 
Over the years, LLGF has had many success stories. One success is Captain Debbie Hanson of She Fishes 2. Bauman explains, "she came to us years ago because she wanted to learn how to fish in Fort Meyers. And she has gone on to be an inspiration to other ladies who want to get into fishing." 

"Captain Debbie Hanson is an award-winning outdoor writer, local radio host, and freshwater guide," reads her website shefishes2.com. "Debbie's articles, covering both freshwater and saltwater fishing techniques, have appeared in publications such as Florida Game & Fish Magazine, BoatUS Magazine, USA Today Hunt & Fish, and Gulfshore Life Magazine. She is also a weekly contract blogger and content-producer for TakeMeFishing.org."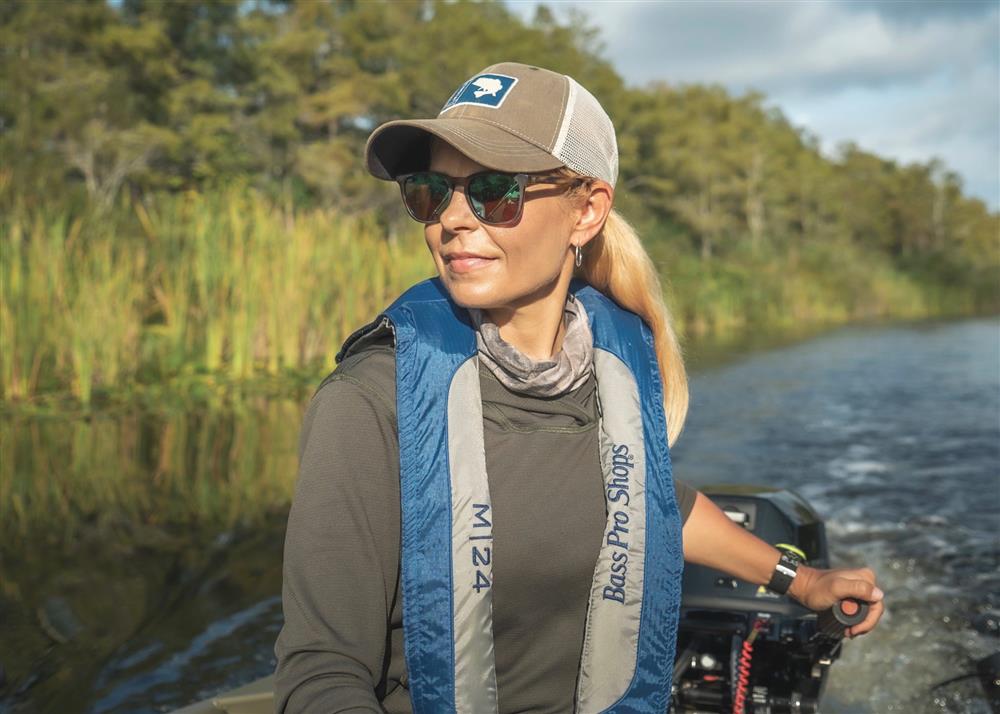 Captain Debbie Hanson of She Fishes 2. Photo courtesy / Captain Debbie Hanson
"When I moved to Florida over 20 years ago, I had experience with freshwater fishing, but wanted to learn more about pursuing saltwater species," explained Captain Hanson. "I signed up for my first LLGF seminar, and not only did I benefit from the knowledge provided by seasoned guides and captains, but also from the camaraderie and support of many other women who shared my passion for the sport. Betty's seminars have helped thousands of women empower themselves with the knowledge required to get out on the water independently and experience saltwater success."  
Another woman positively impacted by Ladies, Let's Go Fishing is Captain Leiza Fitzgerald, the Director of CCA Florida STAR, the largest family-friendly saltwater fishing competition in Florida. Several years ago, the licensed captain began working with Bauman as an instructor for LLGF. Her experience with the program solidified her desire for a career in the industry.

"Working with the gals was something that made me know that's what I wanted to do," Captain Fitzgerald said. "I really wanted to have a longtime career in the outdoors and fishing and helping Betty with the seminars encouraged me to continue my pursuit of a career."
The following is a list of LLGF events slated for 2022:
      

February 26 – Freshwater Seminar in South Florida

      

March 26-27 – Gulf Coast/ Ft. Myers Saltwater Weekend

      

May 6-8 – South Florida Saltwater Weekend

      

June 24-26 – Keys Fishing Screaming Reels Learning on the Water

      

October 7-8 – Florida Keys Saltwater Weekend Seminar

      

October, dates TBA – Bass Fishing Seminar and Tourney Guy Harvey Outpost Lake Wales, FL

      

November 19-20 ­– St. Augustine Surf Fishing/ Night of Lights 
To learn more about Ladies, Let's Go Fishing, visit the program's Website and Facebook page.
From all of us at TACO, congratulations, Betty, on your award and continued success of Ladies, Let's Go Fishing. We are proud to be a sponsor and look forward to all that your program has in store for the future.