We've got a new Grand Slam Outrigger base installation video with Captain Mark Henderson from the Liquid Fire Fishing Team!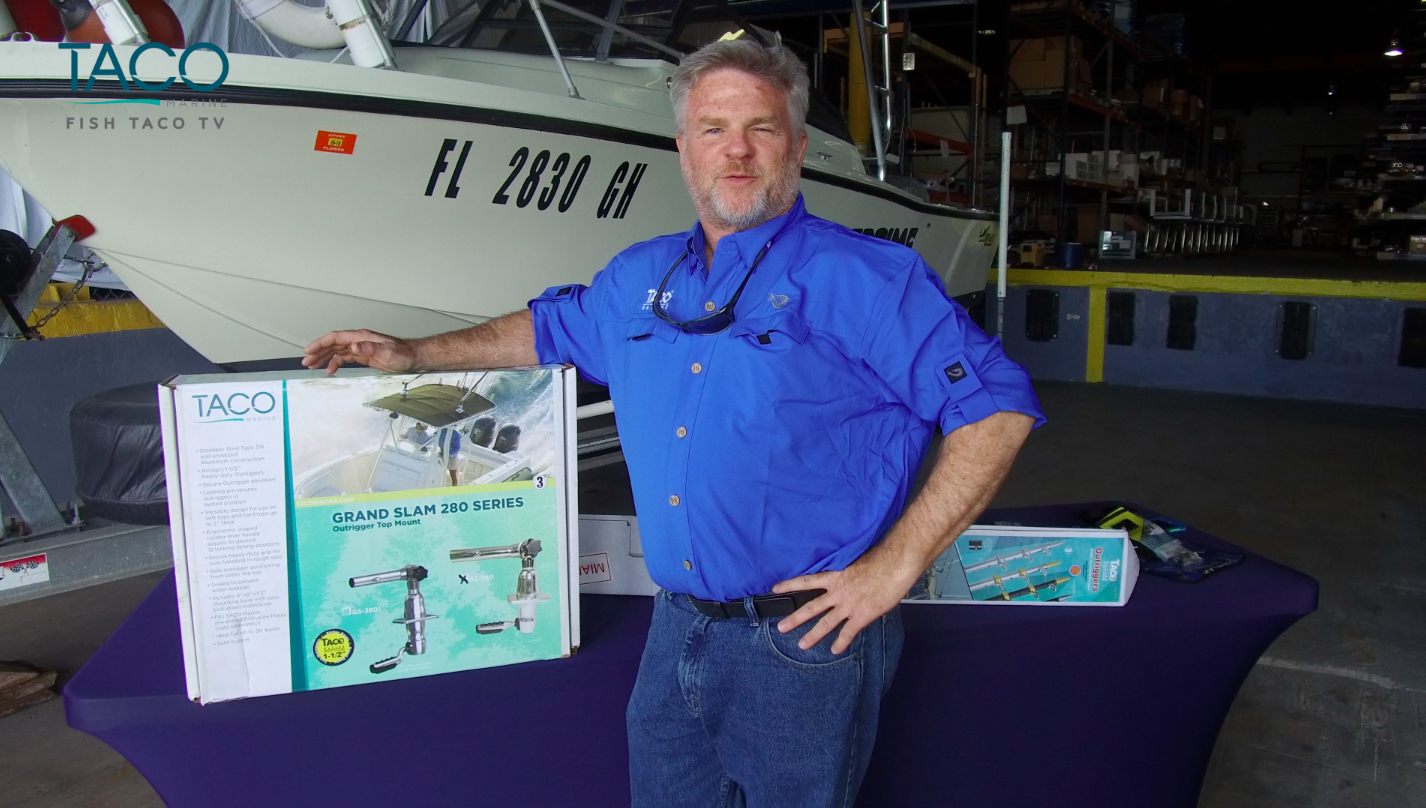 Henderson installs a set of Grand Slam 280 Outrigger Mounts to a Classic Mako 228 with a canvas top.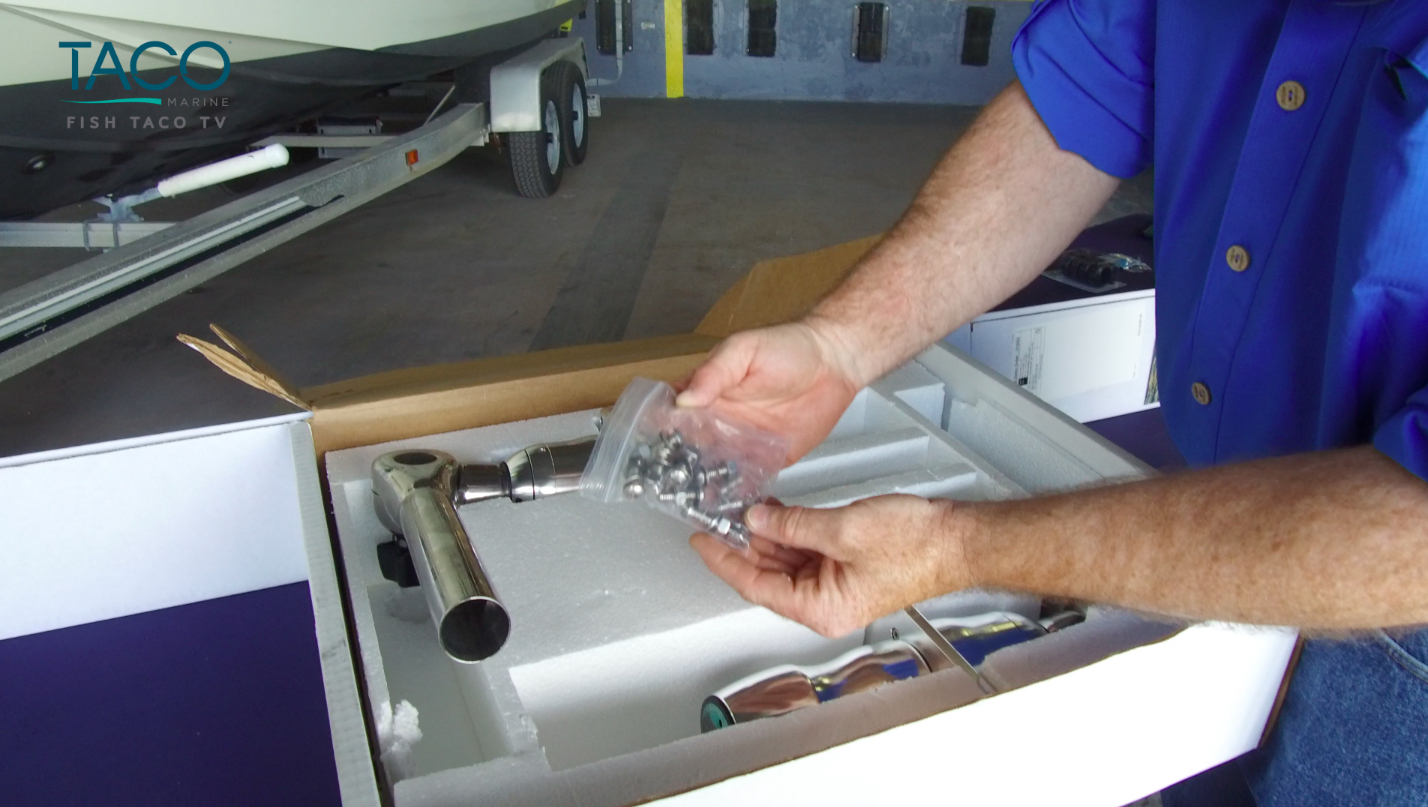 All the installation hardware is included with the TACO Outrigger Mounts.
In this FISH TACO TV video, Henderson, our Strategic Product Category Manager, installs a pair of Grand Slam 280 Outrigger bases on a canvas top of a 36-year-old Classic Mako 228. To install an outrigger base on a canvas top, a TACO pre-drilled extrusion plate must first be welded to the frame.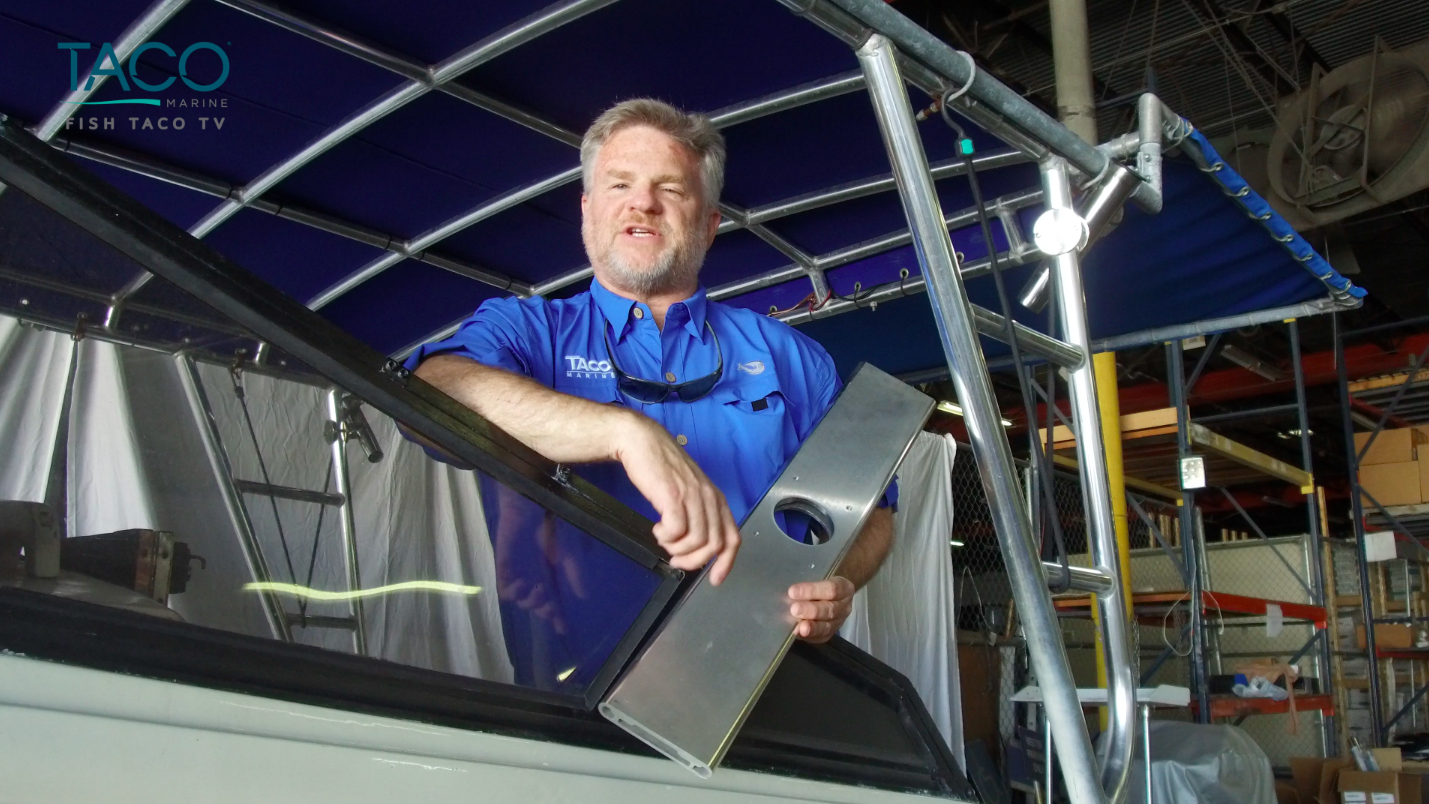 A TACO pre-drilled extrusion plate must be welded to a canvas top frame prior to mount installation.
We offer three different extrusion plates that perfectly match our Grand Slam line of outrigger bases. Once the plate is welded in place, simply cut a small circle around the base and screw holes, apply a bead of sealant and attach the bases. All the mounting hardware required for any of our Grand Slam bases comes included.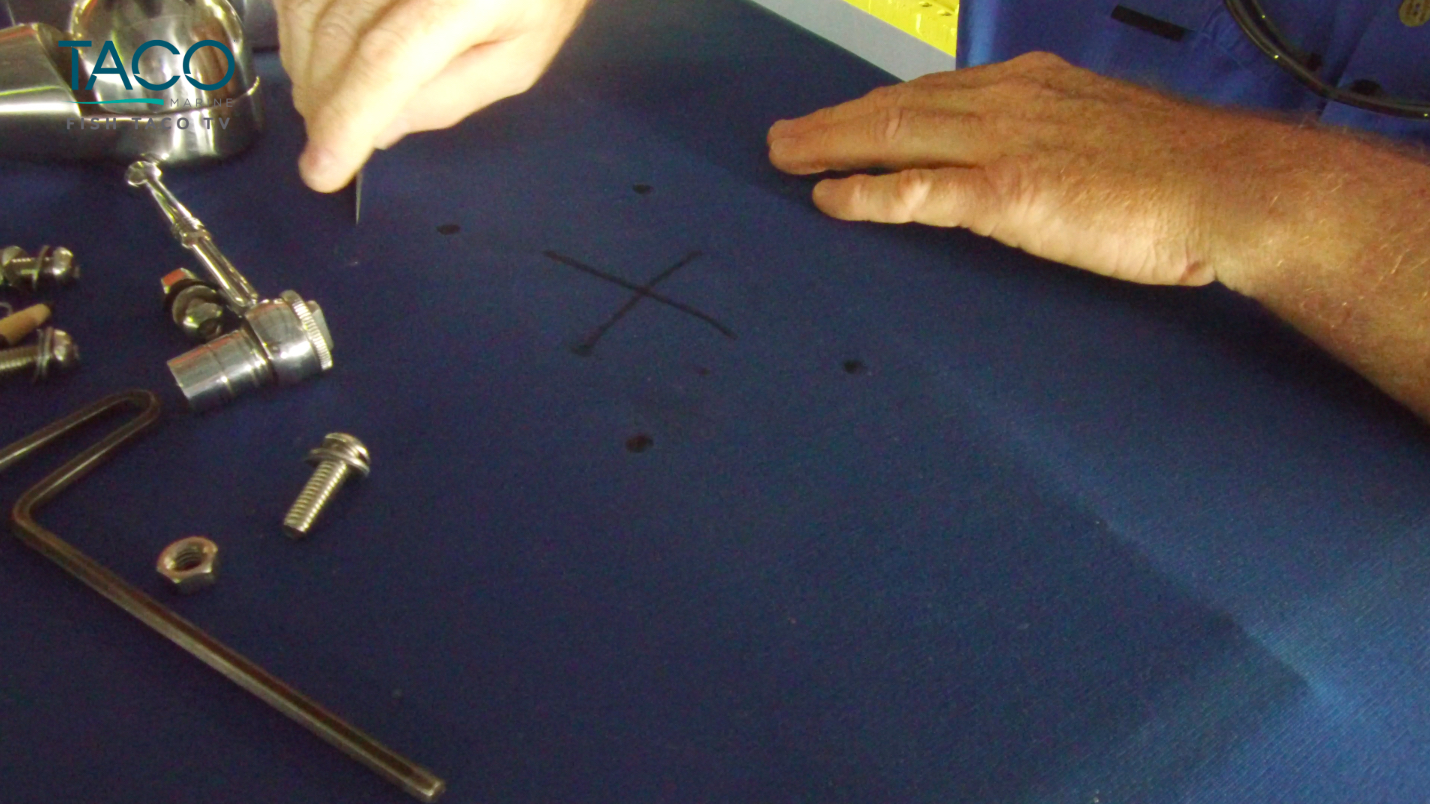 Mark an X over the base and screw holes, which you'll then cut out of the canvas material.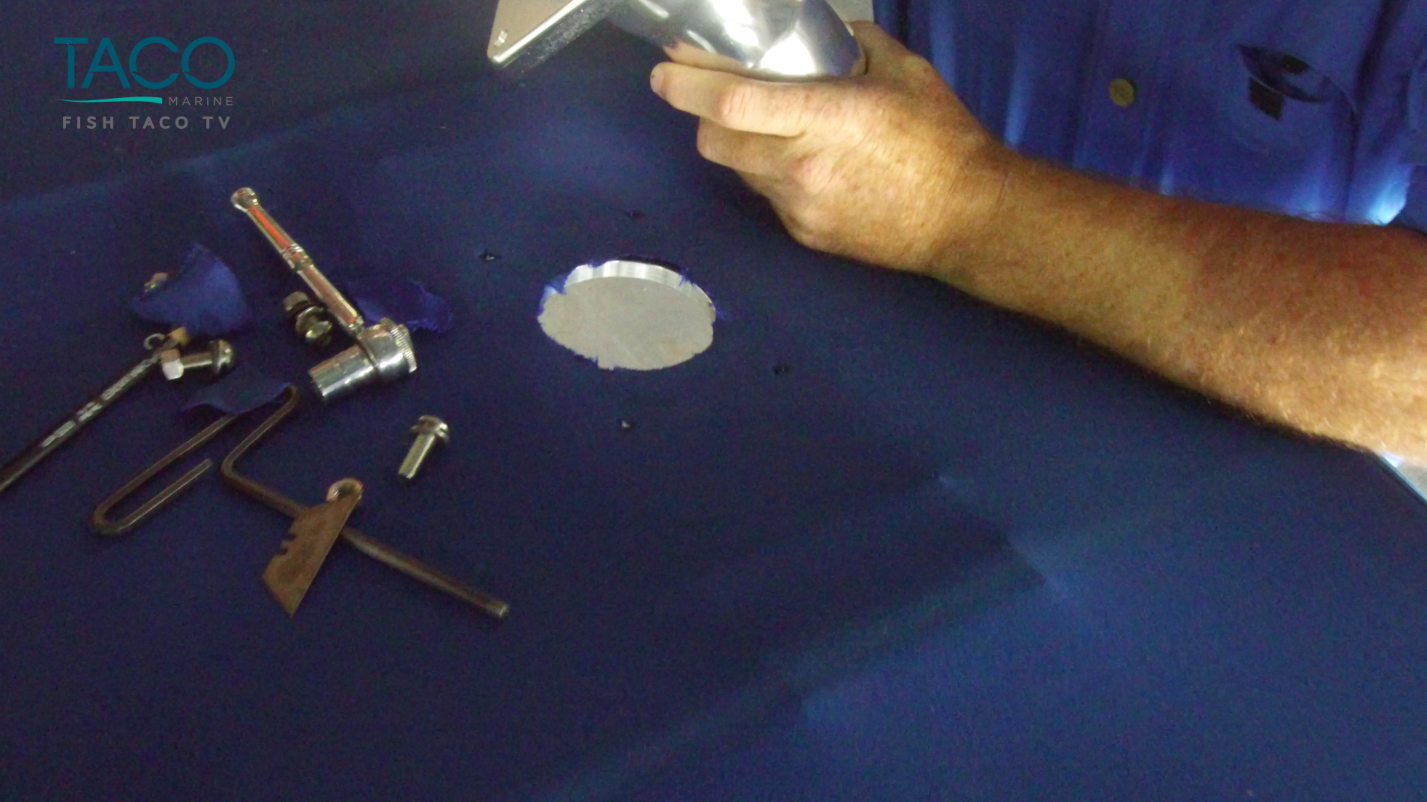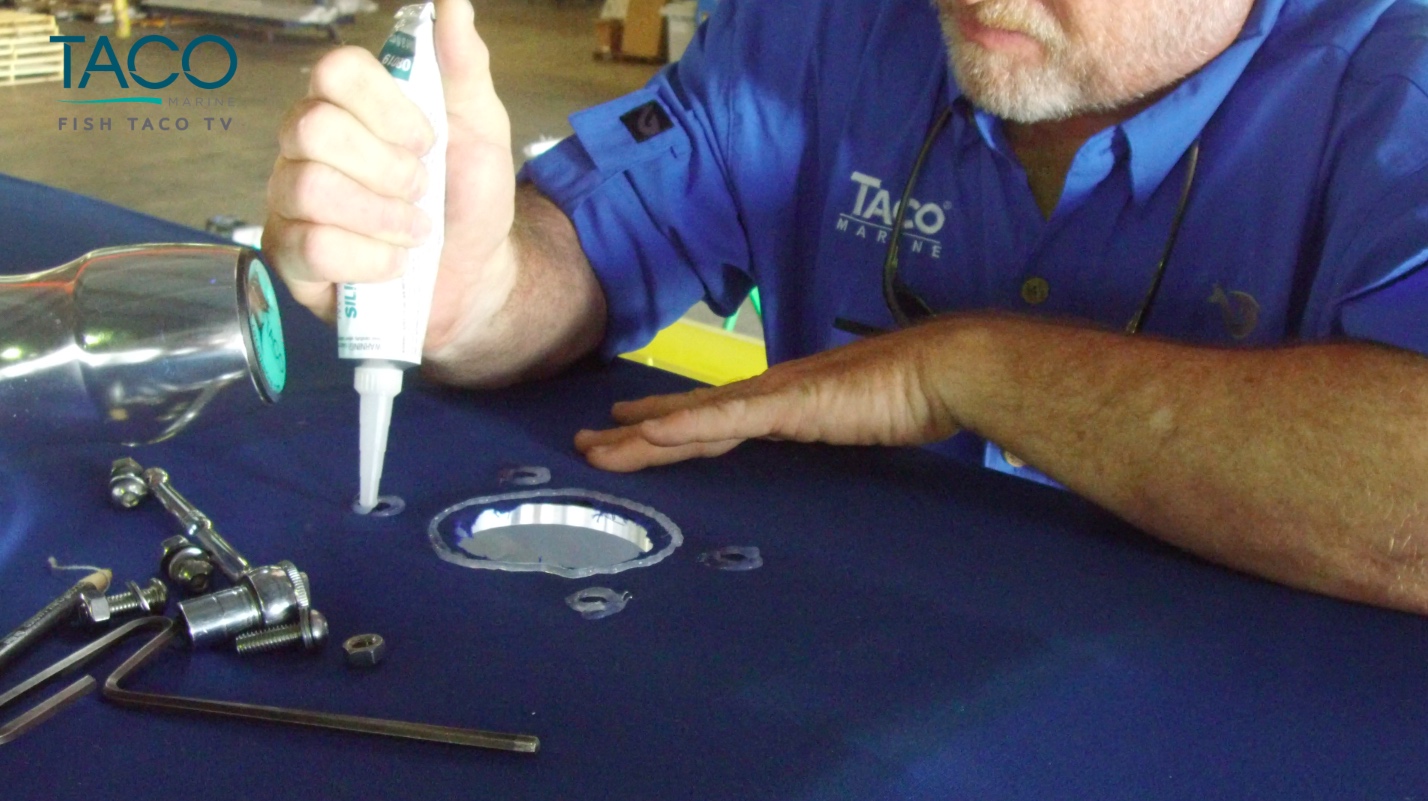 Apply a bead of sealant around all the holes to prevent the canvas material from fraying.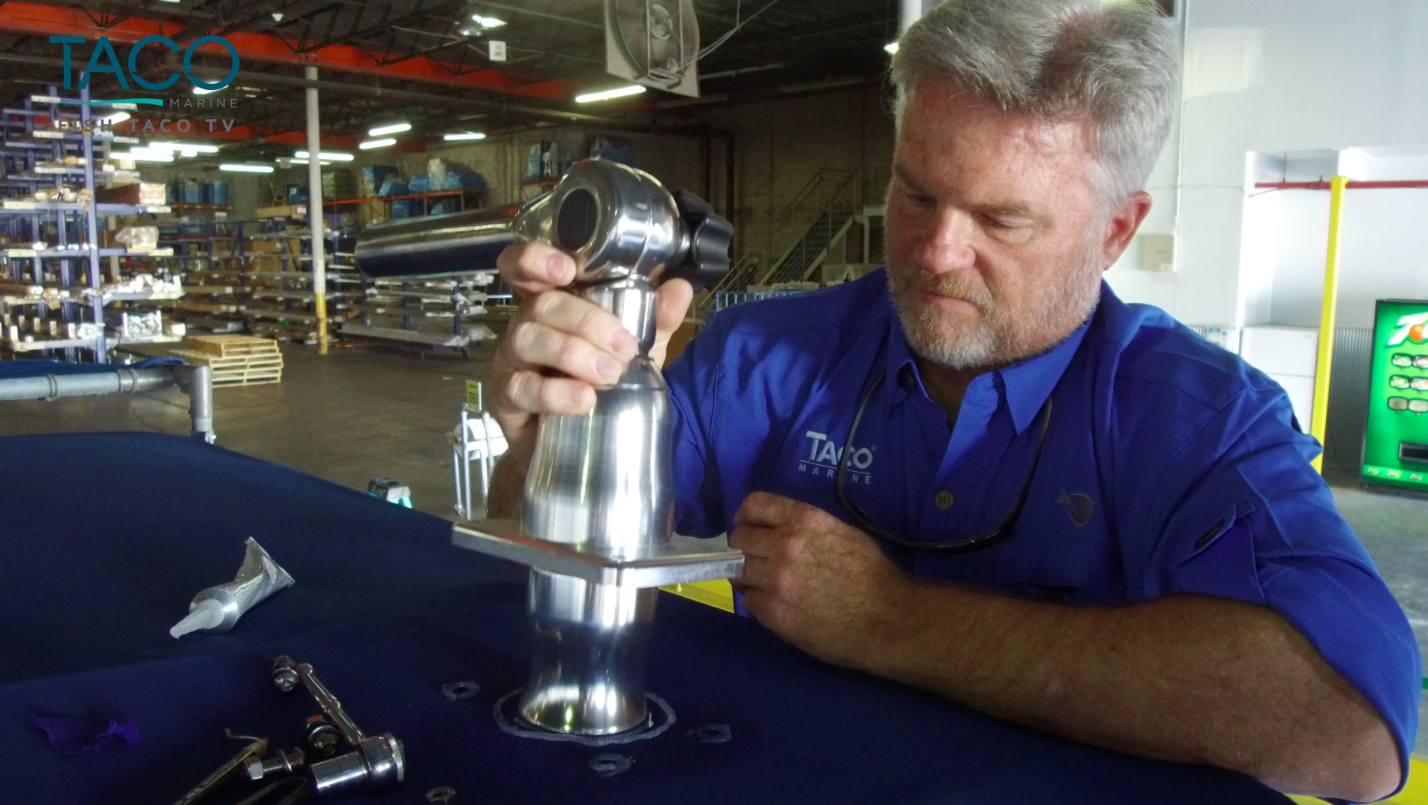 You're ready to attach the new TACO Grand Slam mount to the extrusion plate.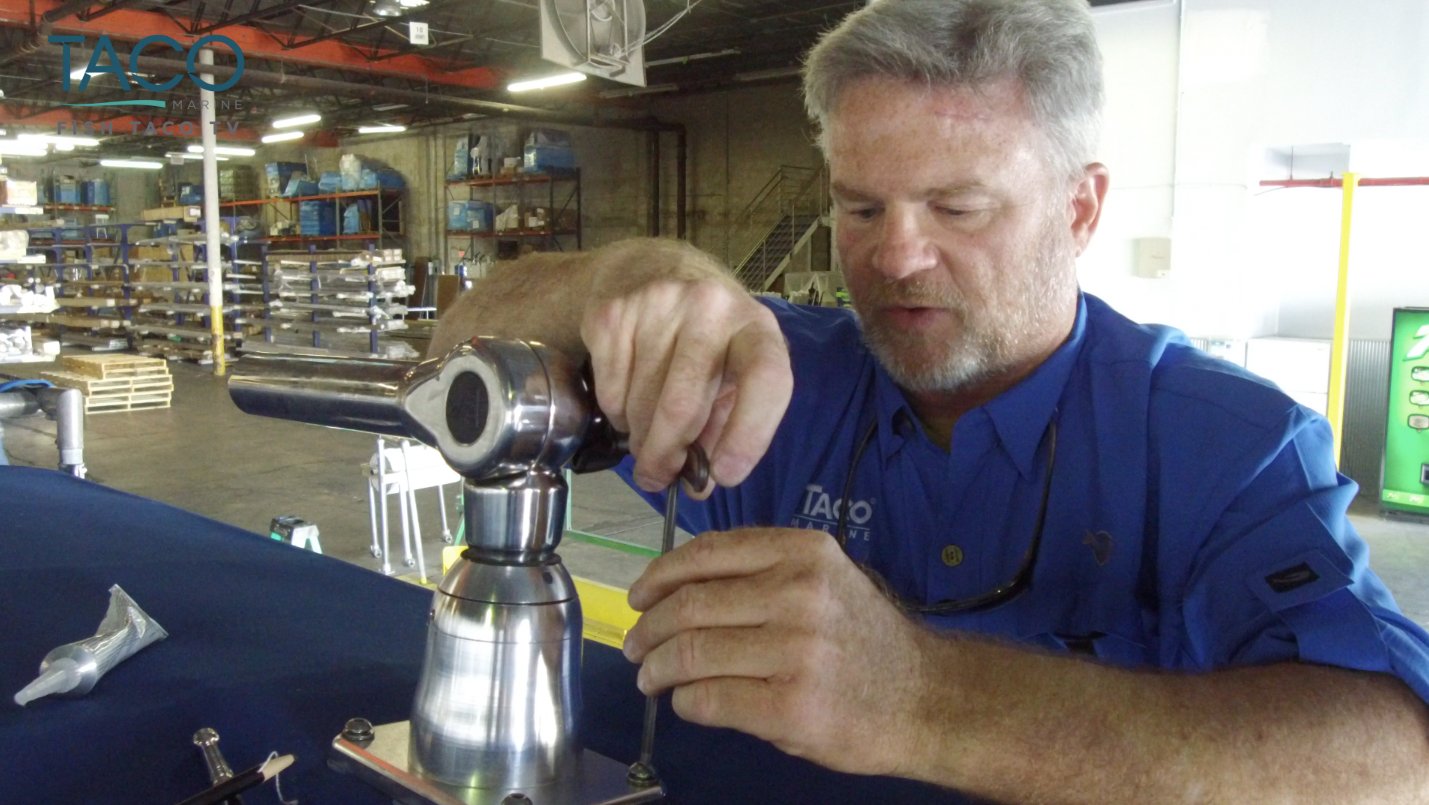 Insert the hardware and tighten.
After the base is installed, the final step is attaching the base handle. 
The final step is inserting the handle into the base.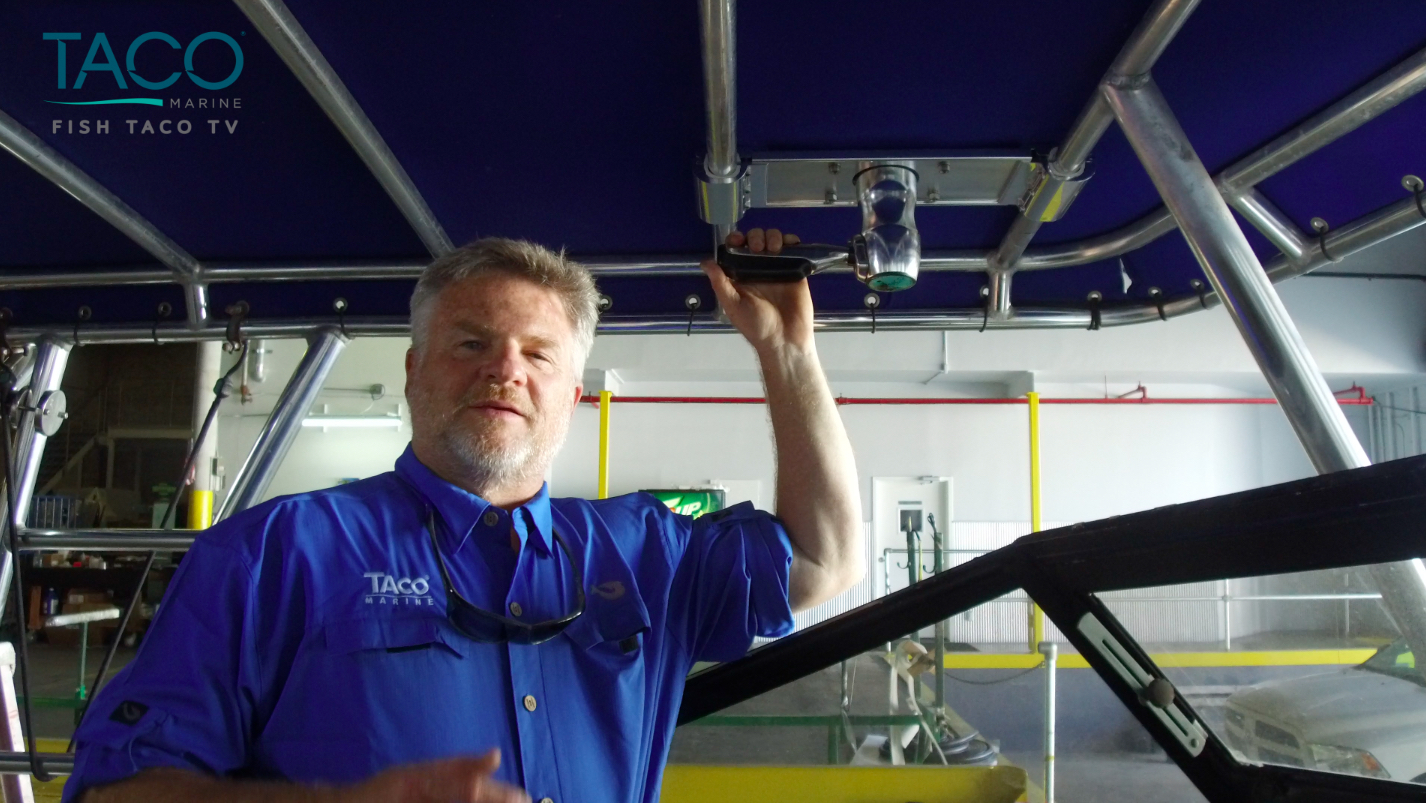 Henderson not only shows how to install the base, but also provides handy tips for cauterizing the canvas material.
Watch full video below.
For more how-to videos from Fish TACO TV, visit YouTube.com/tacomarine.