It's officially spring, which means it's the perfect time for boat remodeling, renovation and equipment upgrades. Check out our top 10, must-have TACO products you need to get your boat ready for summer.
---
GRAND SLAM OUTRIGGER MOUNTS
Our Grand Slam Outrigger Mounts are perfect for anglers with any size boat up to and surpassing 50 feet. Manufactured with high-quality, durable stainless steel and machined aluminum, our Outrigger Mounts are guaranteed for years of trouble-free use and backed by our industry-leading 3-year warranty.
For larger fishing boats, we offer our Grand Slam Professional Series Mounts, which are perfect for high-performance sport fishing at high speeds.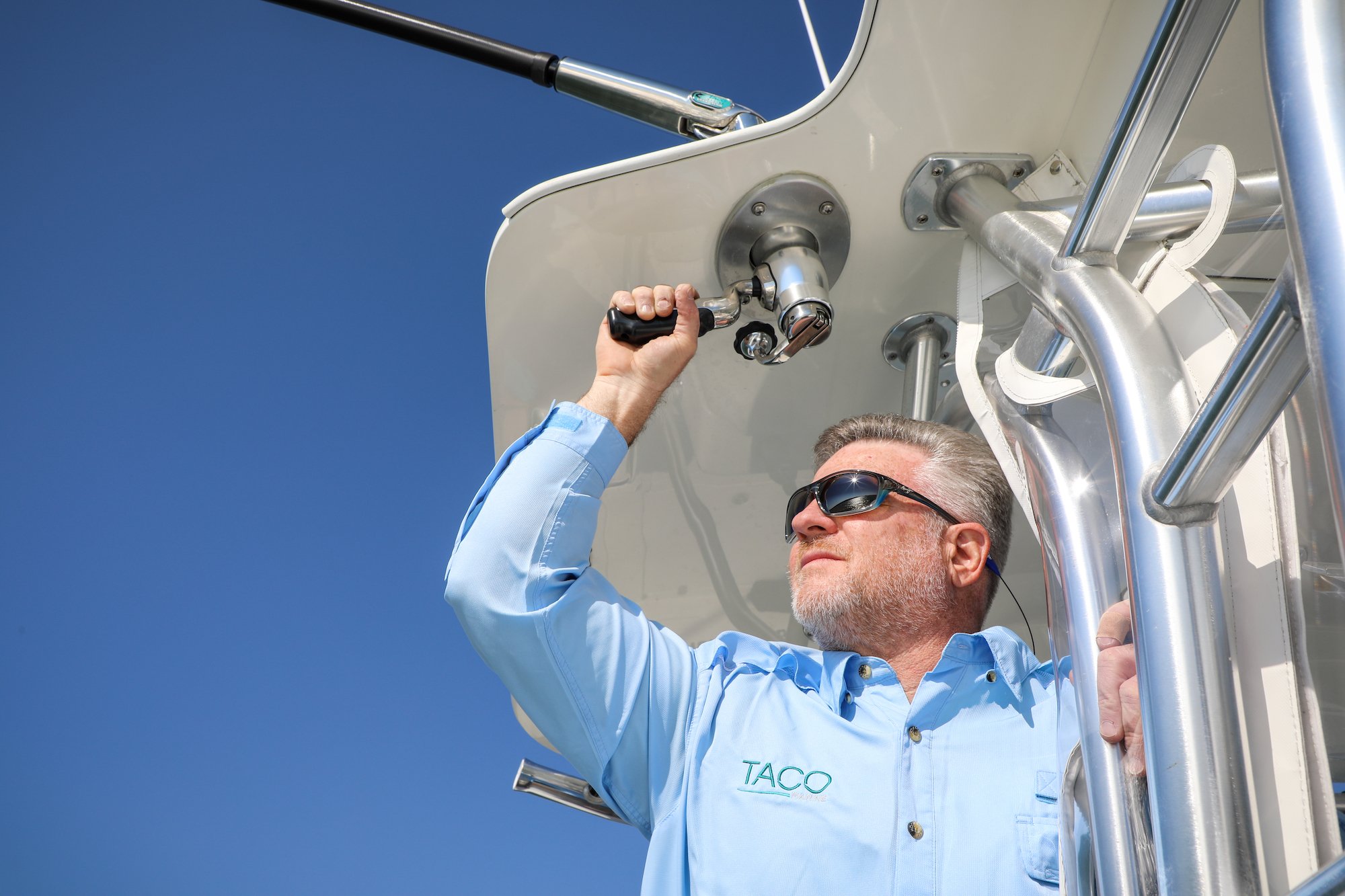 Safely adjust the Pro Series outrigger angle from underneath the hardtop without climbing on gunnels or leaving the deck.
---
OUTRIGGER POLES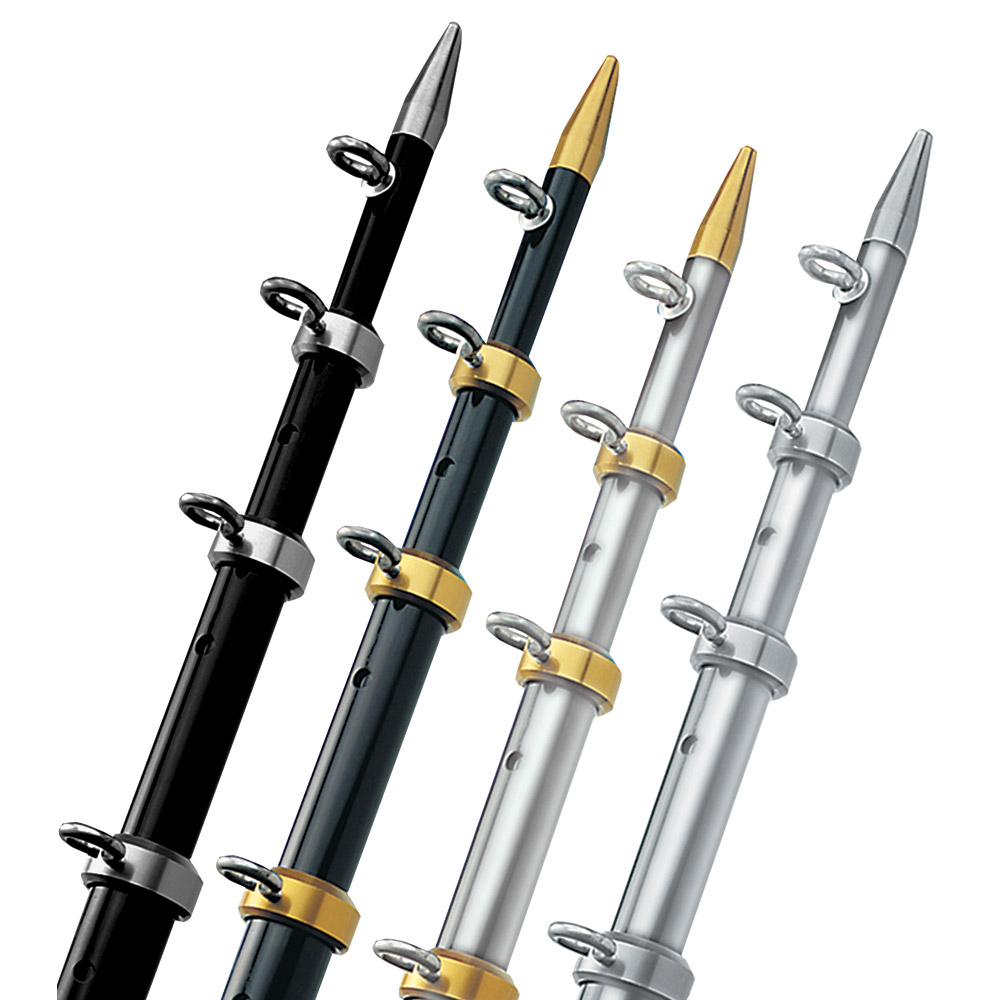 Aluminum Tele-Outrigger Poles
Compliment your TACO Marine Outrigger Mounts with our Aluminum or Carbon Fiber Outrigger Poles. Our patented Aluminum Tele-Outrigger Poles are strong and sturdy, even in the roughest seas with multiple trolling lines. They pair with the Grand Slam 400, 380, 280, 170 or a striker base. The Aluminum Poles are available in 15- and 18-feet long.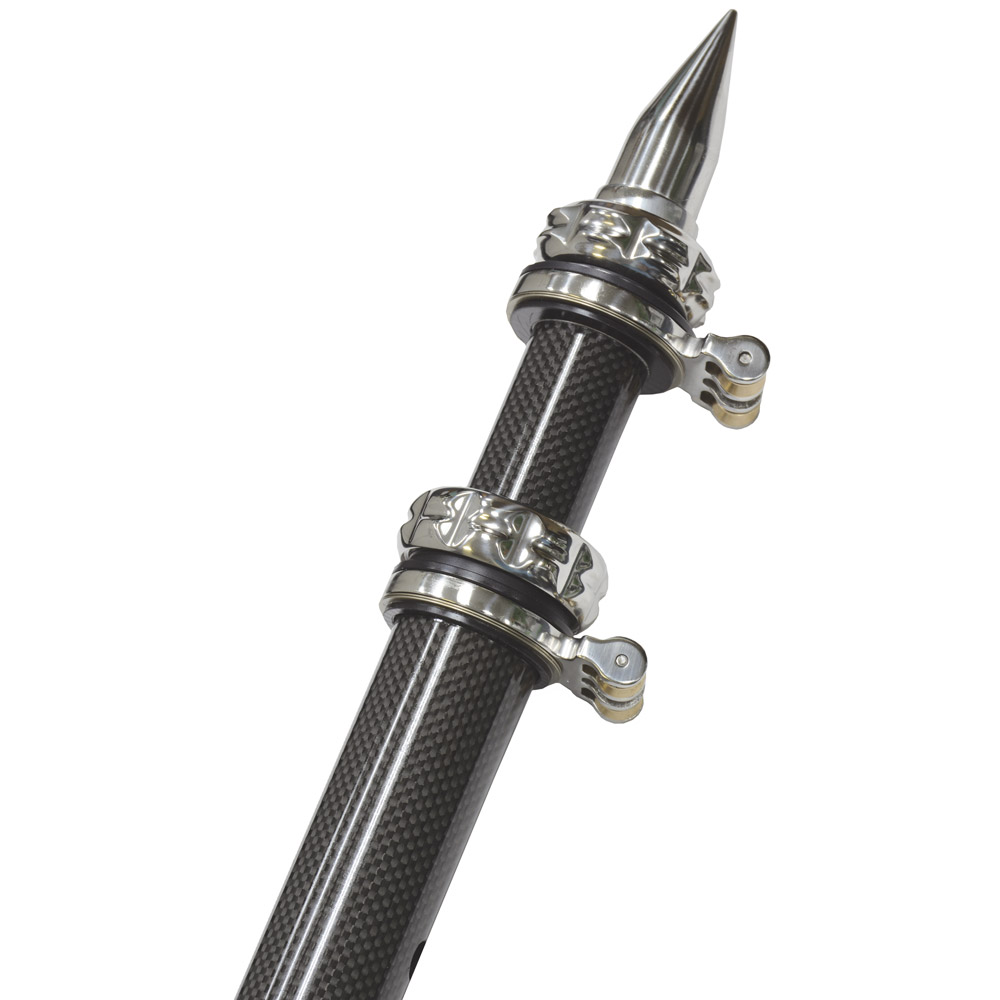 Carbon Fiber Tele-Outrigger Poles
Our Carbon Fiber Tele-Outrigger Poles feature our patent-pending swivel rollers, which allow for a more natural bait presentation and provide less halyard line chafing, and our patent-pending Twist & Lock mechanism for easy pole installation. These pair with our Grand Slam Pro Series 450 and 500 Mounts and are available in 16- and 20-feet long.
Check out this video with Captain Ryan Peters from Miss Britt Charters and our TACO Marine Outrigger Top Mounts and Carbon Fiber Poles.
---
RIGGING KITS
Complete your TACO Outrigger system with one of our halyard line Rigging Kits. Choose from seven different kits for your outrigger needs, including a center rigger kit, the double mono rigging kit and the premium triple-braid rigging kit. These kits are designed to fill all your rigging needs to get you on the water quickly.
Captain Mark Henderson from the Liquid Fire Fishing Team shows how to quickly rig lines, attach swivels and pulleys, set the tension on the poles, attach the cord to the gunnel as well as how and where to attach your fishing line. 
---
OUTRIGGER LINE TENSIONER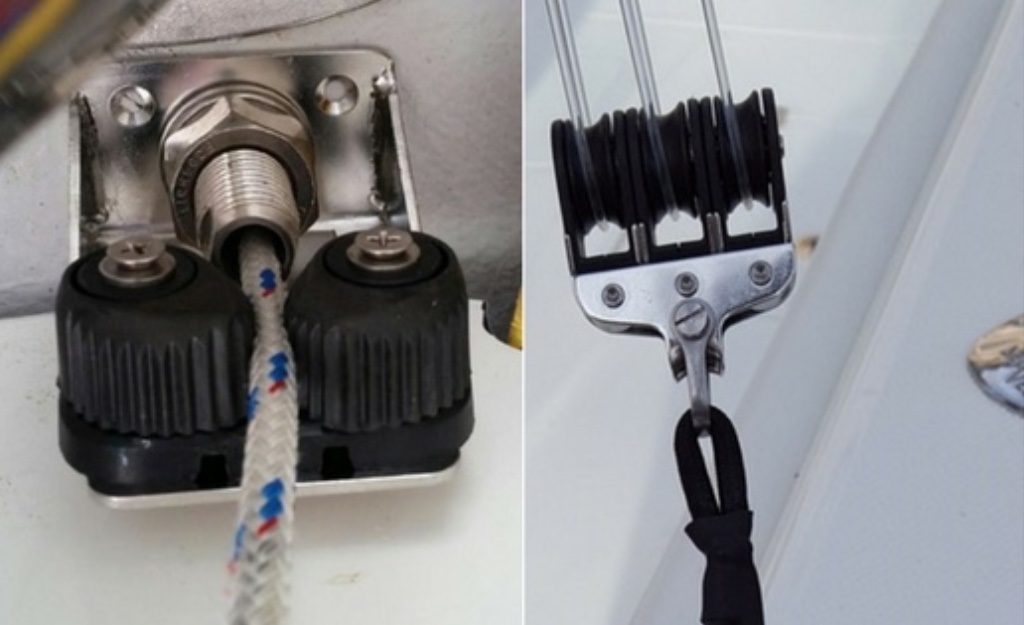 We also have the TACO Marine Outrigger Line Tensioner, which is designed for larger boats fishing with double or triple halyard lines on each outrigger. The Outrigger Line Tensioner helps keep proper tension on outrigger halyards while fully extended and tight.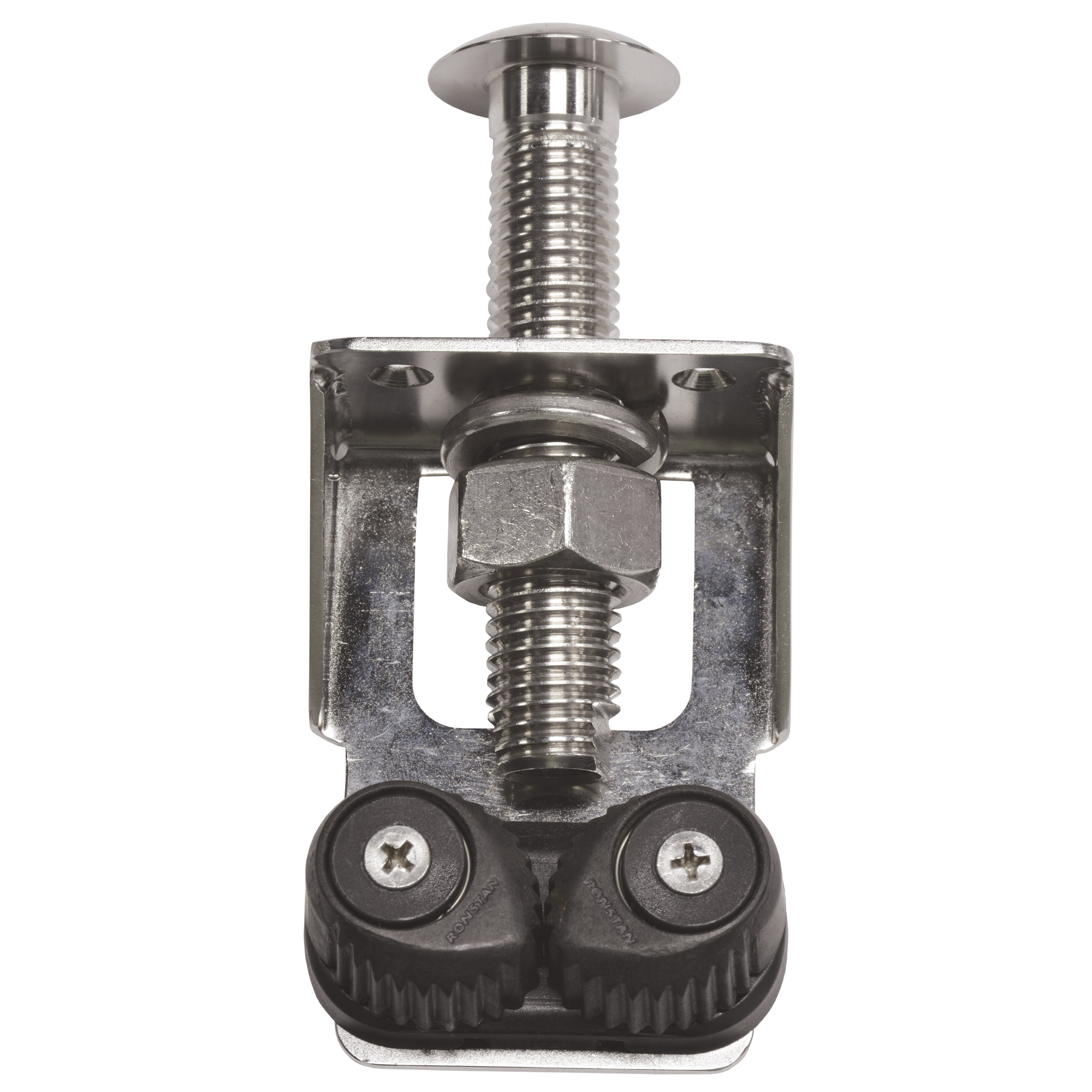 With its easily adjustable halyard tension, it makes changing locations quick and easy – no more storing your halyard lines in order to make a move. Manufactured from stainless steel Type-316, the Outrigger Line Tensioner is adjustable for boats with 1- to 2-1/2-inch thick gunnels. It comes with an Easy Ronstan medium cam cleat for 1/8- to 1/2-inch thick rope and is backed by our 1-year warranty.
---
VINYL RUB RAIL KITS
Give your boat the ultimate face lift with brand new TACO Marine Rub Rail! Replacing outdated, faded or damaged Rub Rail is one of the quickest and low-cost solutions for improving your boat's appearance. We offer seven premium Vinyl Rub Rail Kits, which are available in various sizes to match almost any boat on the market.
Choose from Flexible Rub Rail, Semi-Rigid Rub Rail or Semi-Rigid with a Chrome Insert. Installing your own Rub Rail is easy!
We have a great video showing our various Rub Rail profiles and how you can install Rub Rail on your own boat. 
---
DOCKSIDE ACCESSORIES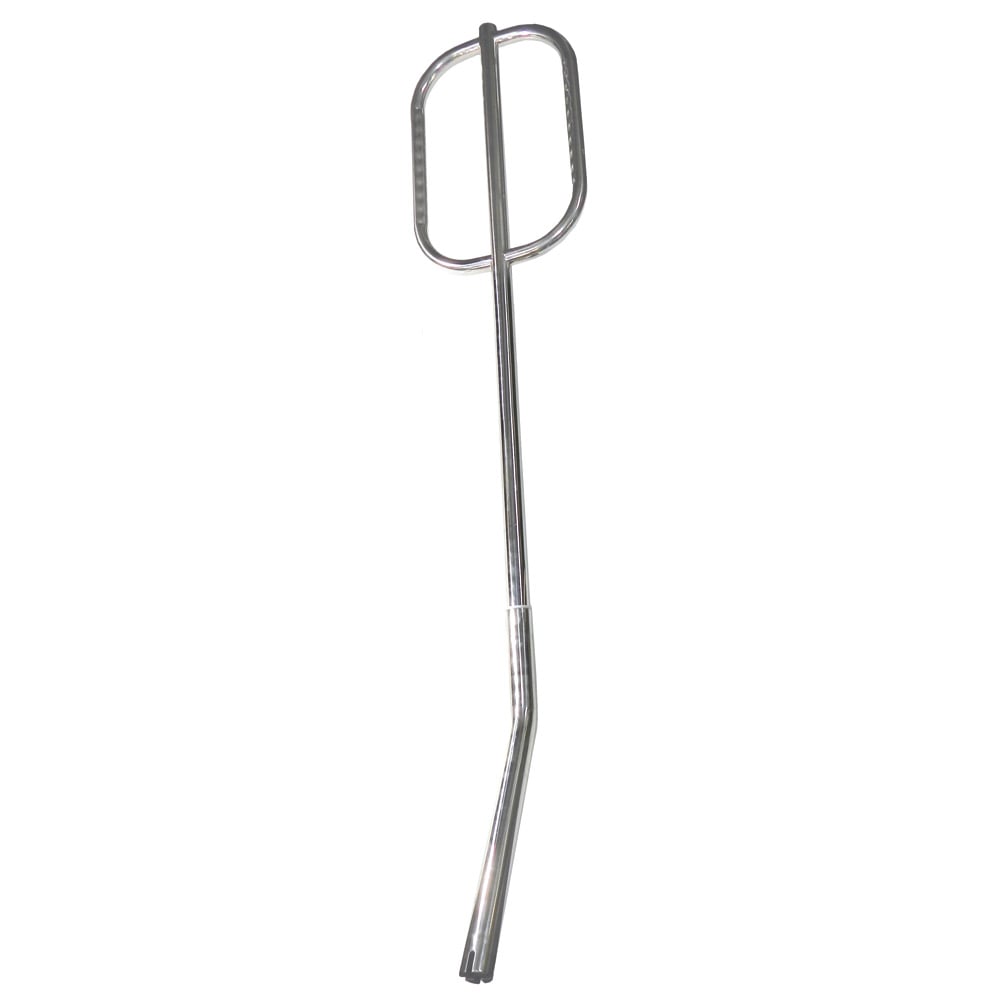 The Come On Board Rod Holder Mount accessory features a large grabbing surface with finger-molded pipe for a secure, comfortable grip.
Improve safety and accessibility with our Come On Board Handles. Easily step down onto gunnels while gripping the Come On Board Handle – helping to prevent dangerous slips and falls during boarding.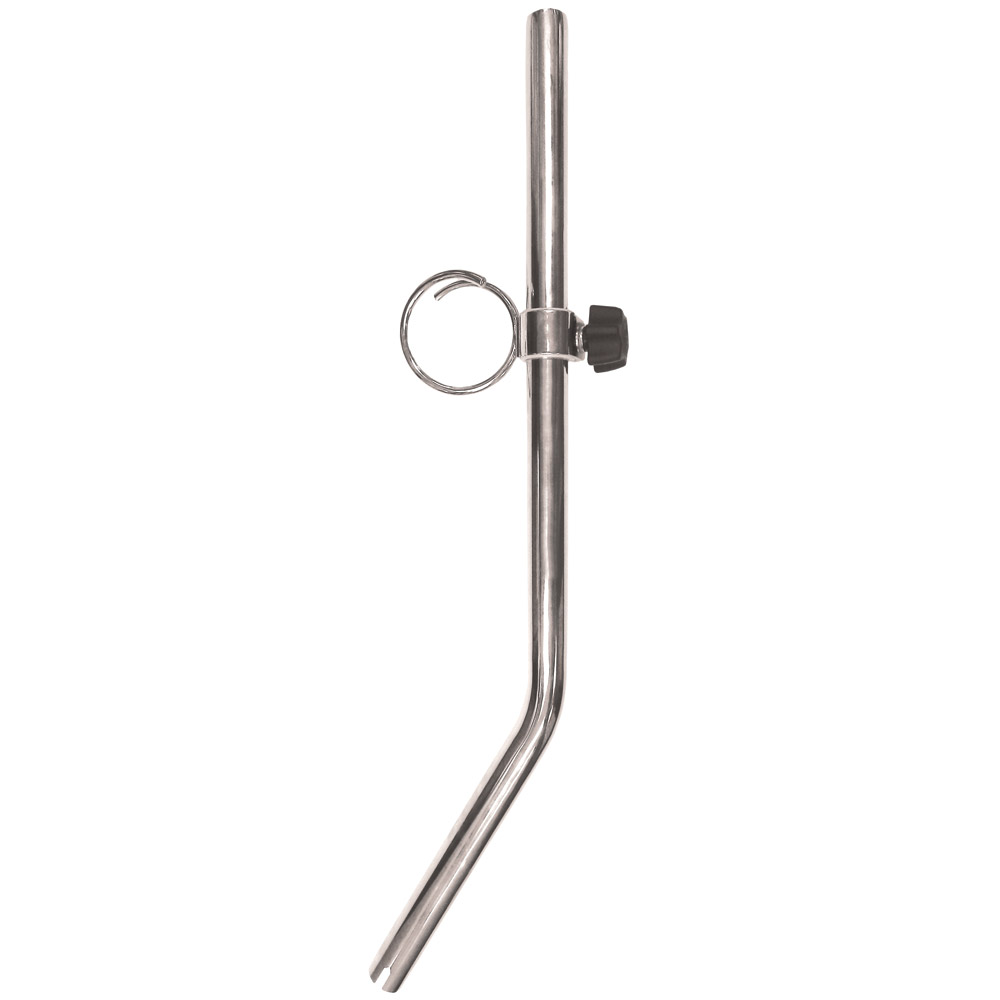 The Shore Power Cable Holder features a large ring that accommodates 30-, 50- and 100-amp power cables and is equipped with an adjustable height ring.
If you're connected to shore power, do it safely with the adjustable TACO Marine Shore Power Cable Holder, which elevates power cables out of the water between your boat and the dock.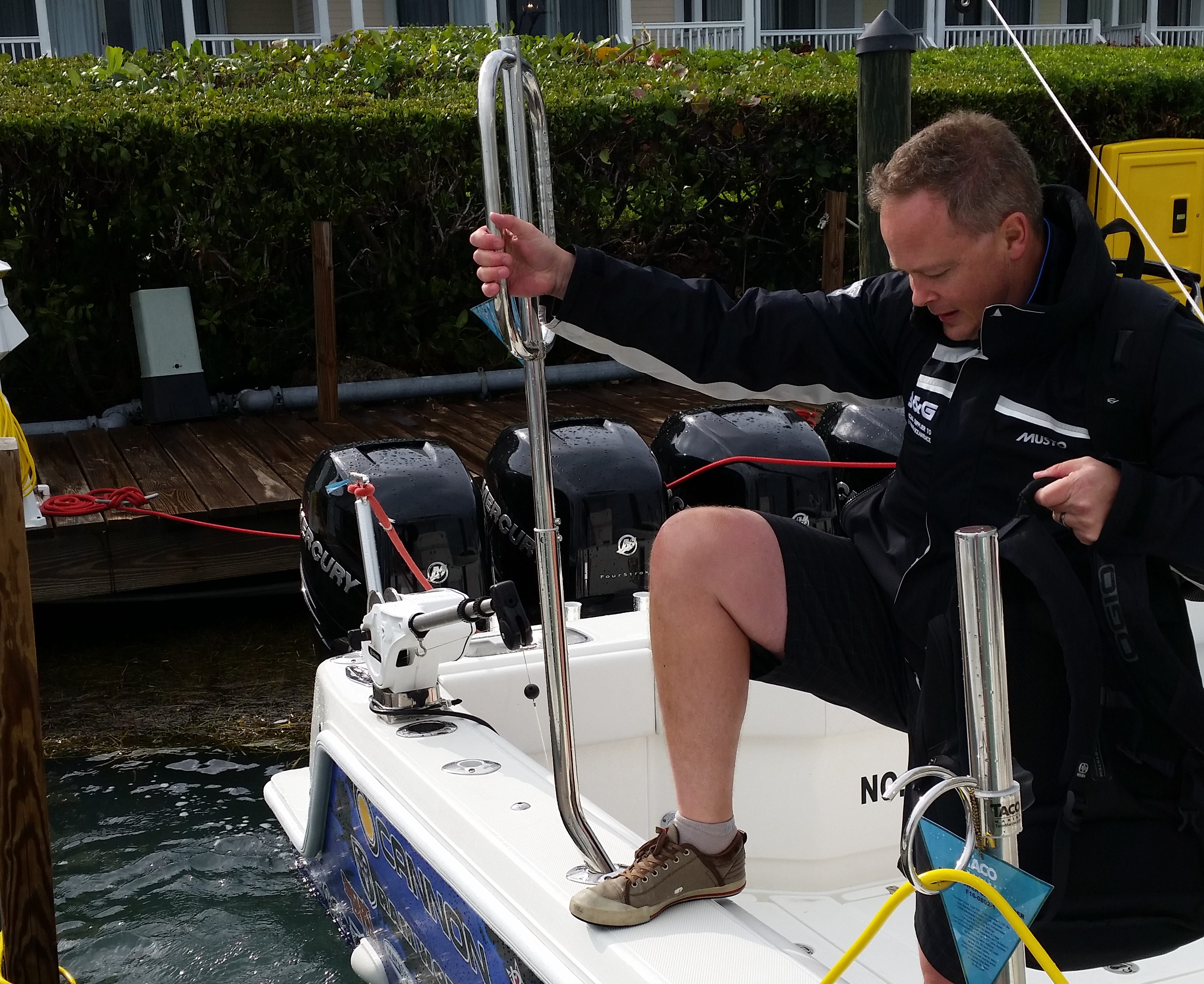 The Come On Board Handles, available with a rod holder base or a fixed base, are the ideal accessory for safe boarding.
---
TRANSOM CROSS TIE PORTABLE CLEAT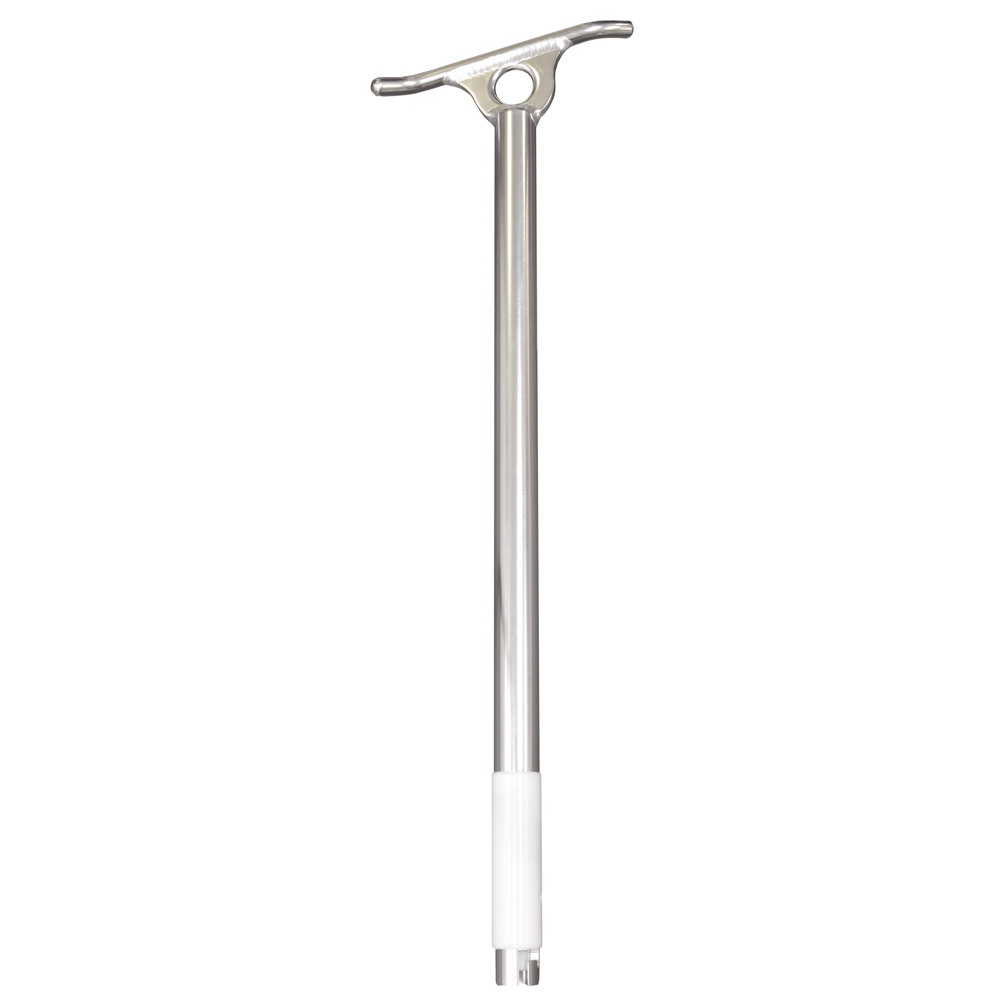 The Portable Locking Transom Cross Tie Cleat secures dock lines up and away from outboard motors and fits standard rod holders.
Prevent your dock lines from getting tangled in outboard props with our Transom Cross Tie – a 30-inch tall portable cleat that elevates lines up and away from motors when tying off at the stern.
Our patent-pending latch mechanism at the base allows for easy insertion and hold into standard rod holders.
Check out the video below for more on the Transom Cross Tie Portable Cleat. Captain Mark Henderson of the Liquid Fire Fishing Team shows how to elevate stern lines using the TACO Marine Transom Cross Tie Portable Cleat. 
---
QUICK RELEASE FENDER LOCK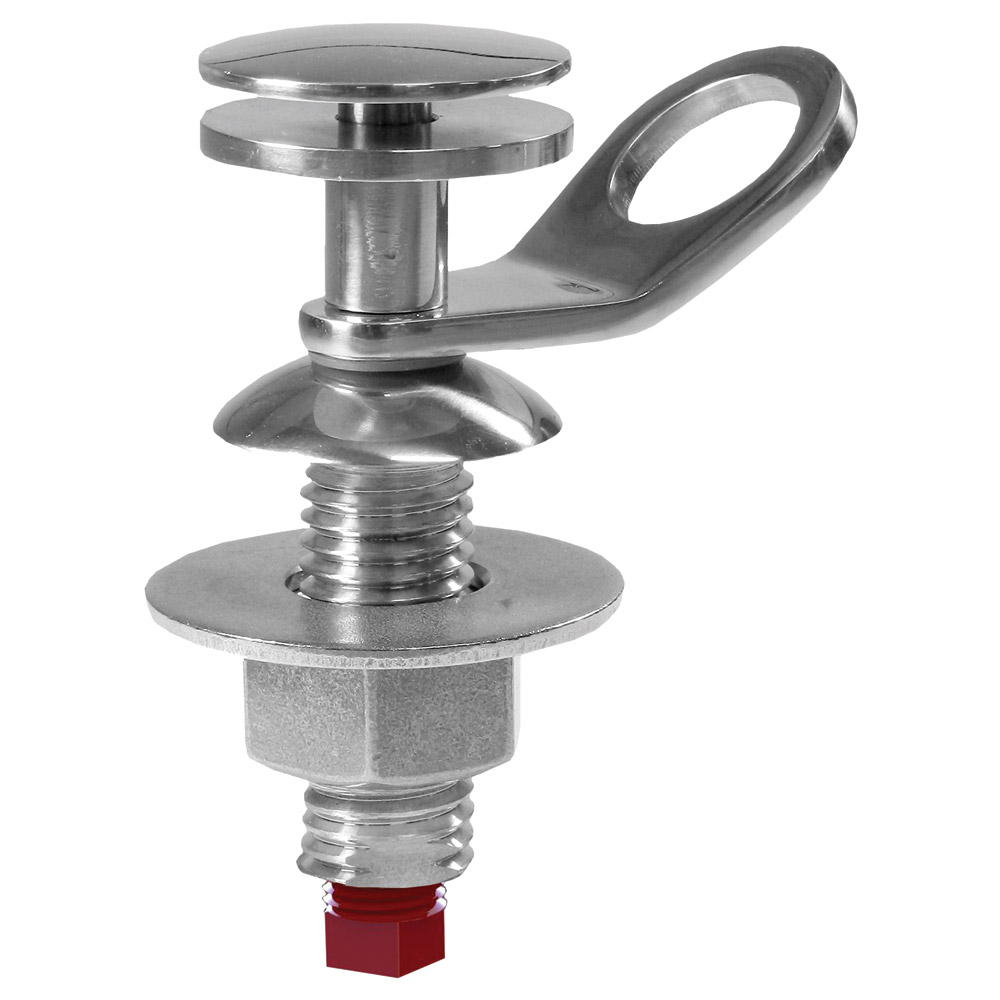 Introducing the Quick Release Fender Lock – perfect for dockside safety and made with type-316 stainless steel. The Fender Lock comes with a 3-year warranty.
For dockside safety and convenience, our new TACO Marine Quick Release Fender Lock ensures secure, quickly stored fender lines. At the dock, you simply insert the pin into the fitting and your boat is protected with the fenders in an ideal position. When using chum bags, it's a great way to never have to search for a place to hang it again!
Installing the TACO Marine Quick Release Fender Lock is easy! Captain Mark Henderson of the Liquid Fire Fishing Team walks us through the process.
---
ADJUSTABLE POLY FILET TABLES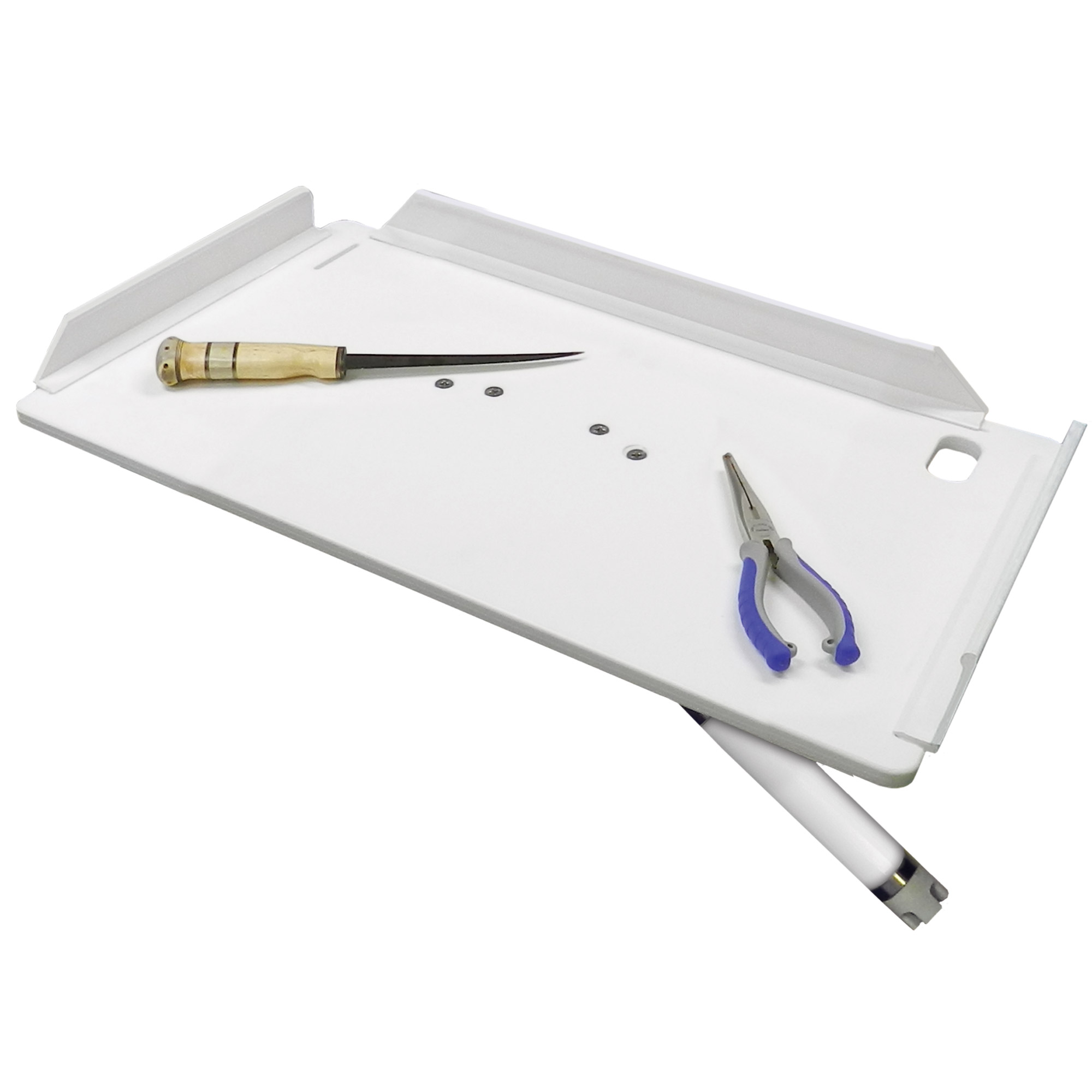 Filet your fresh-caught fish on our easy-to-clean TACO Marine Adjustable Poly Filet Table, which is made from FDA-approved, high-density polyethylene that will not discolor, crack, mildew or absorb fish odors. Available in 20- and 30-inch widths, our filet tables are perfect for cutting bait, fileting fish or serving food and beverages.
These tables also feature a storage slot to safely stow filet knives and fishing pliers. The universal, adjustable mount is corrosion resistant and made to fit all standard size rod holders. The quick release ergonomic knob allows for quick angle adjustment and flat storage when not being used.
All fasteners are stainless marine grade quality. Captain Mark Henderson of the Liquid Fire Fishing Team speaks about his experience with TACO Marine Adjustable Poly Filet Tables.
---
POLY DRINK HOLDERS
Lastly, equip your boat with one of our Poly Drink Holders, which are perfectly sized for tumblers up to 32 ounces, cans and water bottles. These made-in-the-USA drink holders are available as a single or double tumbler, with or without a cell phone or catch-all slot.
Our Poly Tumbler Holders easily attach to boat surfaces with suction cups and are manufactured using UV-stabilized, high-density Polymer. This is a must-have, go-to accessory for any size boat!
---
For more information on all these great products and more, visit tacomarine.com.