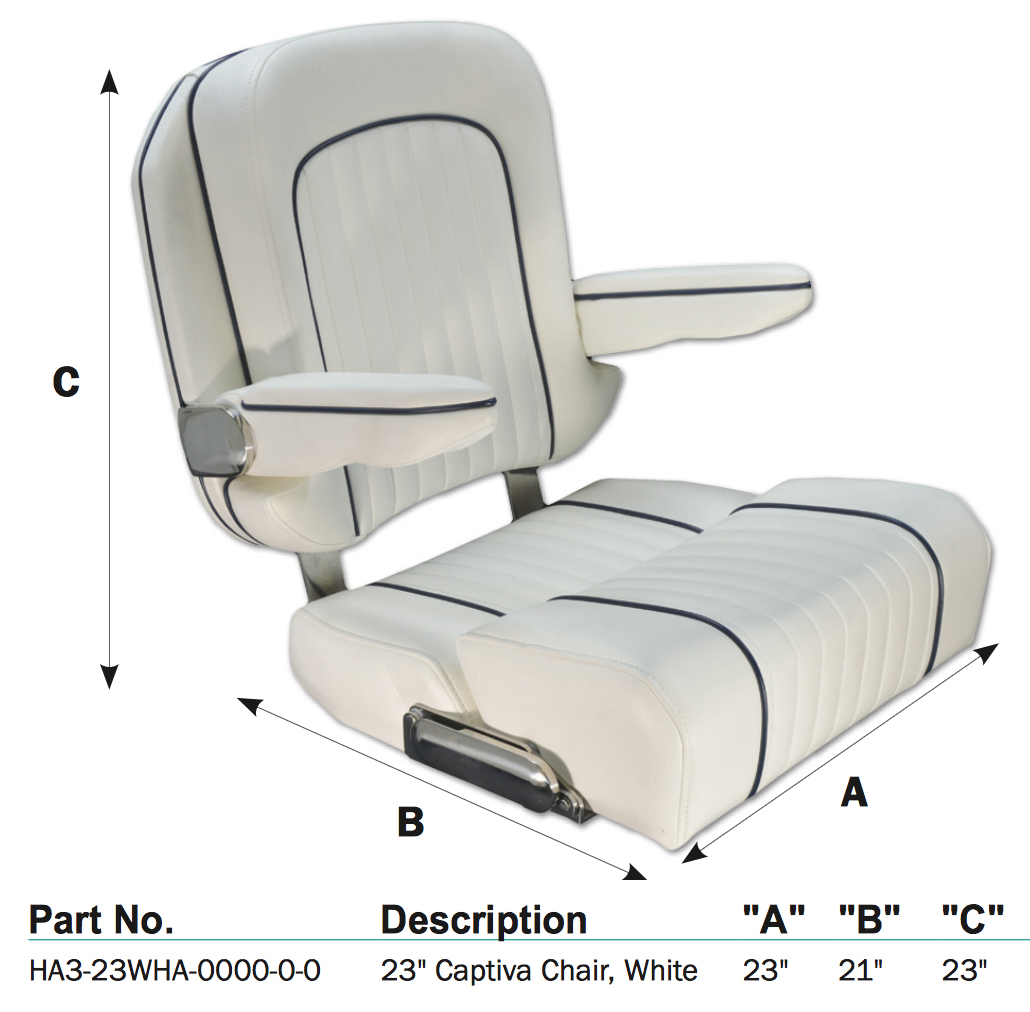 The Captiva Helm Chair has these 4 main advantages:
1. Convenience: 
The articulating armrests are tightly assembled to prevent chance movement.
2. Flexibility:
Rollback seat bolsters enable the driver to stand at the helm or sit at higher position.
3. Safety: 
The rollback seat hinge features a unique shield that eliminates dangerous pinch points and secures the bolster in place preventing it from flipping down.
4. Quality components: 
We only use 316 Marine-Grade Stainless Steel hinges, brackets and all metal components for the best performance.

Most of our seating technicians have over 15 years of experience. 

They demonstrate incredible precision and are focused on building quality into all of the seating products they make.
Taco Marine actually exceeds the ABYC H-31 test. We only use high quality components, including anti-mold and mildew materials and 316 marine-grade stainless steel. The Taco Marine helm chairs carry a 3-year warranty.