In 2009, when we first sponsored Captain Mark Henderson and the Liquid Fire Fishing Team, it quickly became apparent that we hit the jackpot.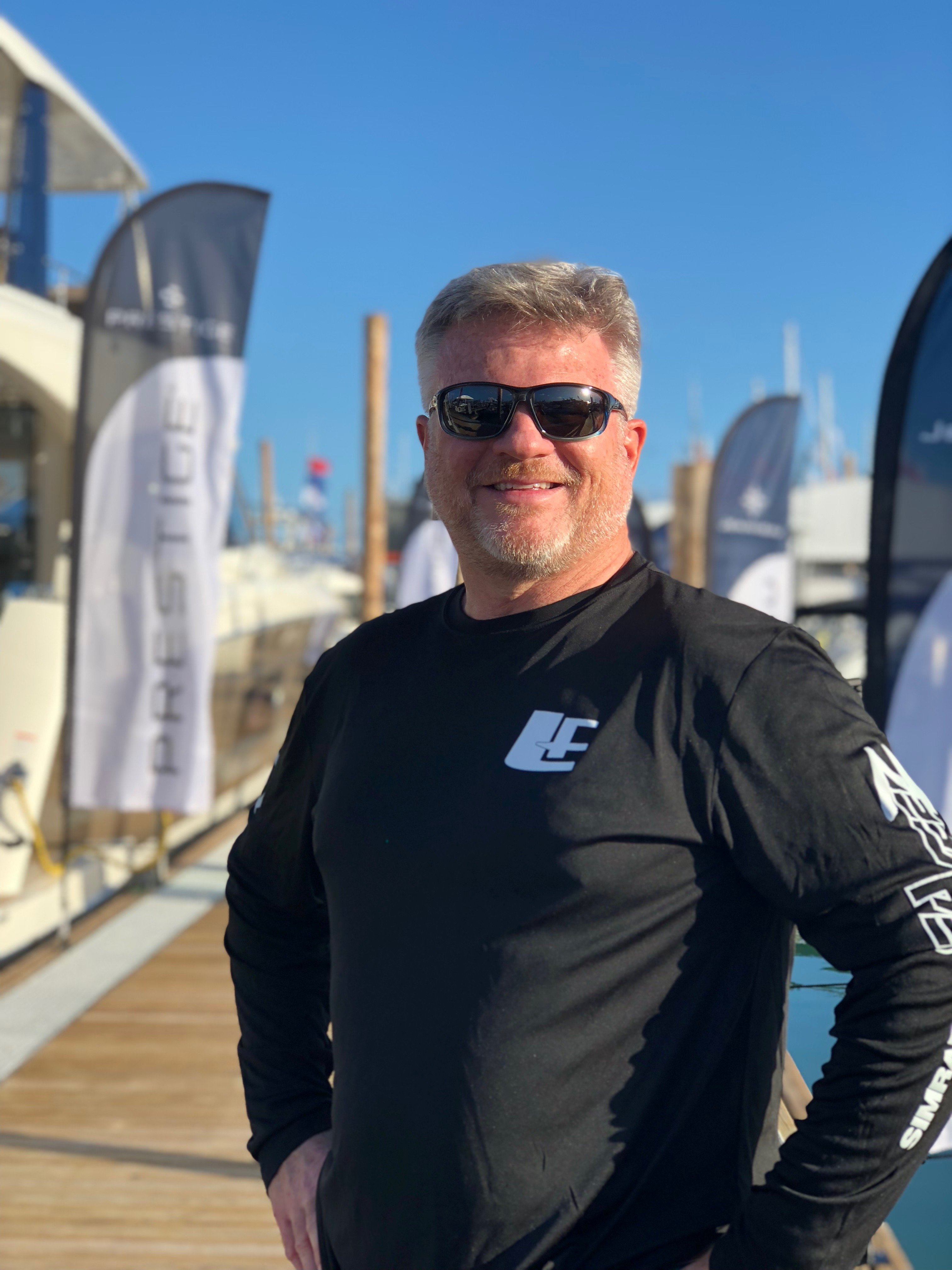 Captain Mark Henderson on the docks at the 2018 Progressive® Miami International Boat Show.
Not only is Mark a serious sport fisherman, but he is passionate about the boating and fishing industries – something we greatly value at TACO Marine. After nine years of sponsorship, Mark officially joined Team TACO as our Strategic Product Category Manager in March.
In addition to meeting with boat builders and working closely with our design and engineering team on new product development, Mark is also our FISH TACO TV host, product specialist and the go-to expert for consumers.
A recent consumer example comes from Bryan, who emailed us for help on selecting the appropriate outrigger kit – bases and poles – for his Pursuit OS 334.
"I am not sure of the top thickness and I don't want to buy the wrong TACO model," wrote Bryan.
Mark got the message and called the phone number given by Bryan. Beyond providing him with information about our various outriggers, Mark said he would personally inspect Bryan's boat to recommend the most appropriate outrigger system – taking into consideration the boat's hardtop, horsepower and size.
After making the drive to Bryan's house, Mark not only recommended an appropriate pair of mounts and poles, but also possible accessories to make the outrigger system as high performing as possible.
"I have to say, when I sent an information request on the TACO website, I did not expect the level of professionalism you have given me," wrote Bryan. "Not only did you take the time to email me a very detailed message of the outrigger equipment we spoke about by telephone, but also you took the time to look at my boat, take photos and advise me on the best application that TACO offers to satisfy my needs."
"I tell you, I am blown away with the level of effort you gave me with no strings attached," continued Bryan. "I know a lot about giving great service as a business owner and also when I receive it as a consumer. I truly appreciate the attention and how you went out of your way for me! It is almost unheard of these days and I am completely impressed!"
Nowadays, it's common for boaters and fishing enthusiasts to reach out to us via Facebook, Twitter and Instagram for help, concerns, advice or to share their TACO product pictures. In addition to helping Bryan, Mark is also a key responder to questions on social media – doing his best to not only provide answers, but to supply complete solutions to boaters and fishing enthusiasts in need.
We're proud to recognize the outstanding service Mark gave Bryan. It's because of TACO members like Mark that our reputation for exceptional customer service continues.