Designed for chairs and benches from 23" to 54", frictionless, strong and low profile electric and manual seat slides from TACO feature precision-machined 6000-series aluminum chassis and meet H-31 testing standards for seat applications.
Electric Seat Slides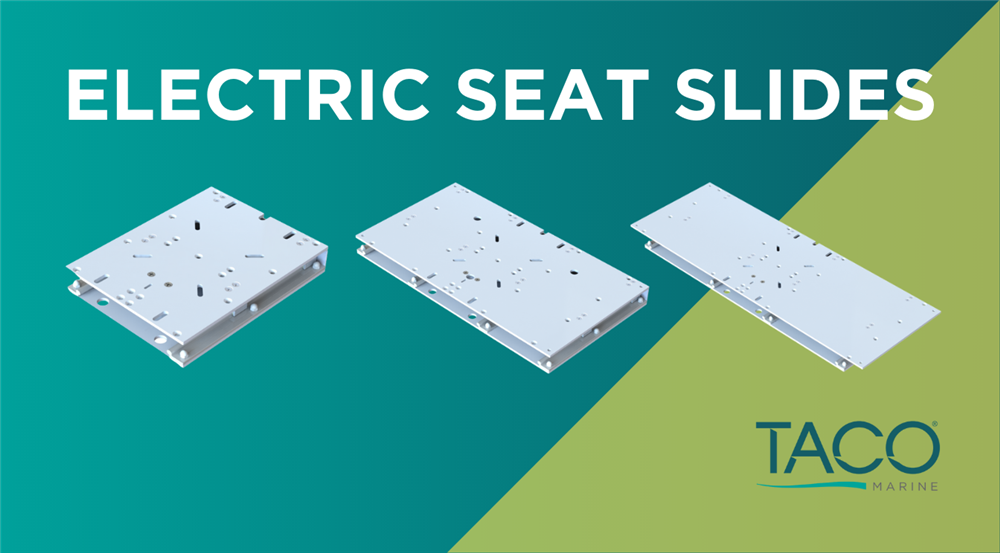 The electric seat slides are self-locking at any position and fit securely with universal mounting bolt patterns on both pedestal and box applications. Rail/Linear Glide systems are self-lubricating, dirt resistant, quiet, corrosion free, light weight and shock resistant.
Manual Seat Slides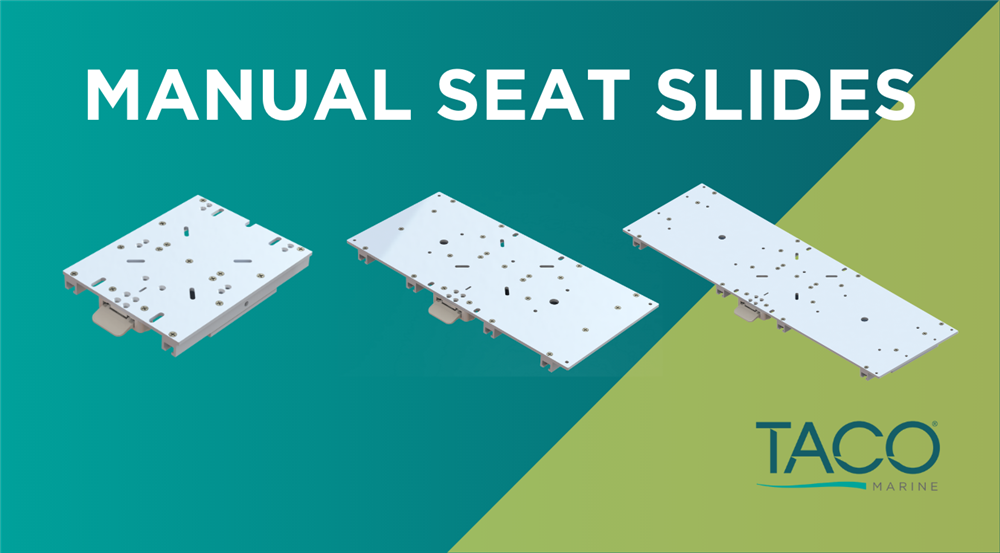 The manual seat slides have double pin positive side locks and fit securely with a universal mounting bolt pattern on box applications. High-strength polymer glides provide self-lubricated, rattle-free, smooth operation. Front activation pull handles slide with the seats for ease of use.
For more information about the electric and manual seat slides, visit the seat slide section of our website here, contact your TACO sales or customer service representative, or fill out our Contact form here.
TACO Seating, a division of TACO Metals®, LLC, offers complete marine seating, upholstery and hardware solutions for boat builders. Our dedicated team of engineers, designers and craftsmen specialize in creating high-quality upholstery and hardware packages for builders who seek visually stunning and contemporary onboard seating.