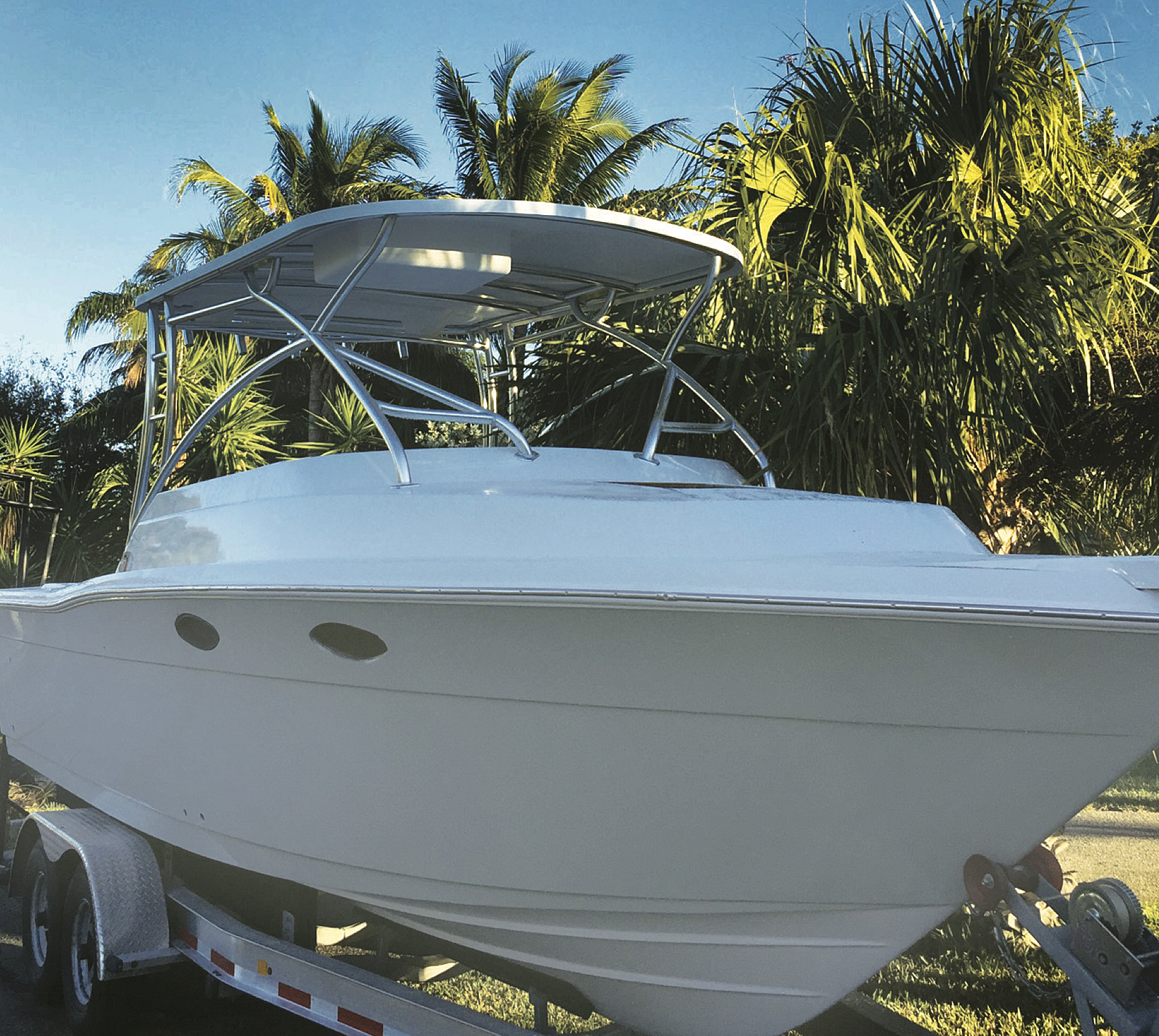 The Taco Marine Project Boat,
currently featured on Ship Shape TV, is a series of episodes of the full renovation of a neglected 1989, Pursuit 2650 boat. Now that the boat's rehab is in the final stages, it will be on public display for the first time. See it at the Center Court at the 2017 Progressive Insurance Miami International Boat Show, February 16th to 20th, at Miami Marine Stadium Park in Key Biscayne, Florida.
The Taco Marine Project Boat showcases innovative products from more than 30 of the marine industry's leading equipment and accessories suppliers,
including Armstrong Nautical Products, Boat Outfitters, Canvas Designers, Glen Raven Custom Fabrics, Magic Tilt Trailers, Pacer Group, Quantum Paints, Taylor Made Systems, T-N-T Custom Boatworks, VectorWorks and Yamaha Outboards.
John Greviskis, host of Ship Shape TV, will be on hand
throughout the boat show to discuss the project boat and many of the products that have been installed on the Taco Marine Project Boat. Representatives from Taco Marine and other participating suppliers will also be on hand to answer your questions.
When completed later this year,
 the totally updated and like-new boat will be auctioned off and the proceeds will benefit the
I'M LOGAN IT Foundation
* (created by the Kushner family in loving memory of Logan Matthew Kushner – visit IMLoganIT.com for more information).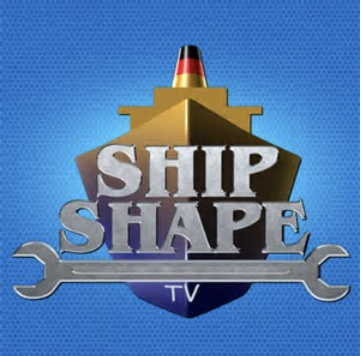 The I'M LOGAN IT non-profit foundation
raises money for the Juvenile Diabetes Research Fund (JDRF) and provides college scholarships for student athletes who exhibit similar values and qualities as Logan Kushner – including a strong sense of leadership, resilient in spirit, team pride, good sportsmanship and helping others.
For additio
nal information on the Taco Marine Project Boat
, visit the Center Court display at the Progressive® Insurance Miami International Boat Show. To see what has been done, and watch the final process of rehabbing the project boat with photos and videos, go to the 
TacoMarineProjectBoat.com
blog.
A special thank you:
Taco Marine appreciates the support provided by 
NMMA and Miami International Boat Show.
Taco Marine is excited to have the support of some of the marine industry's leading equipment and accessories suppliers: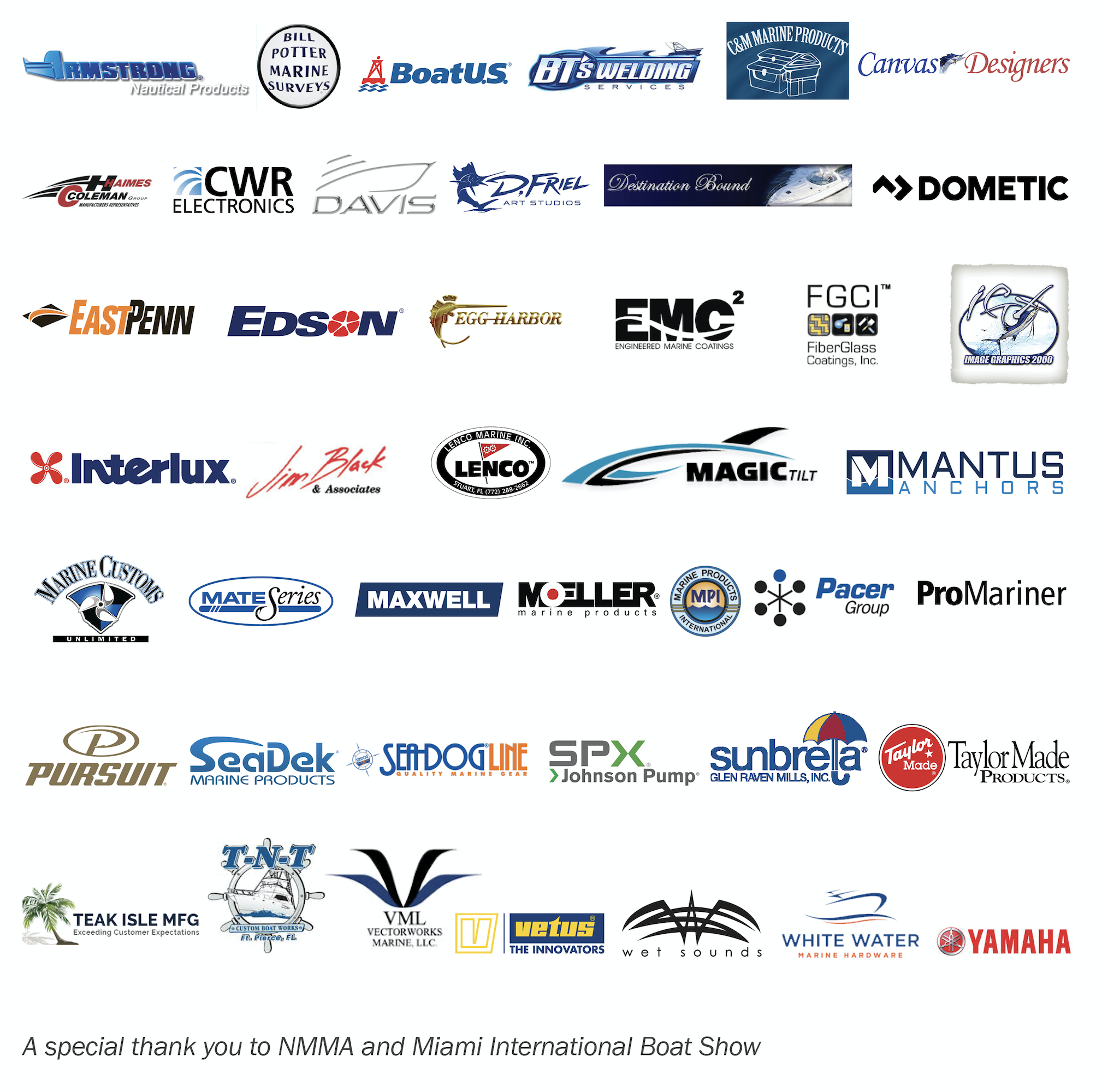 *The I'M LOGAN IT Foundation is a charitable fund maintained by the Pinellas Community Foundation (PCF), a Section 501(c)(3) non-profit organization. Your contribution is tax deductible to the extent allowed by law. PO Box 307, Safety Harbor, FL 34695-0307