During the entire month of April, we're offering a $50 rebate with the purchase of any TACO Marine Vinyl Rub Rail Kit –
an exclusive deal that won't last long.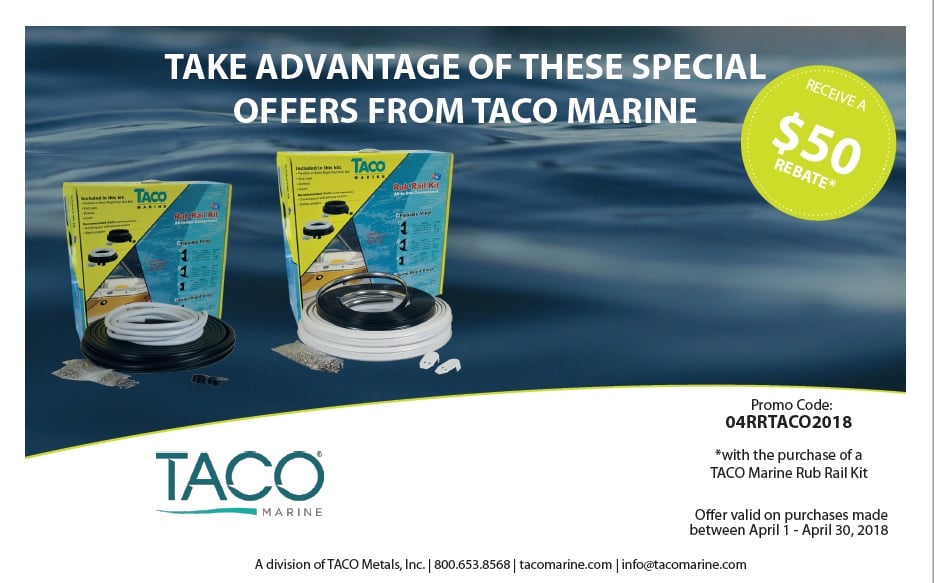 ---
TACO Marine Rub Rail protects your boat against damage at the dock and also to enhances your boat's appearance. Replacing damaged, worn out Rub Rail on your boat is an excellent and inexpensive way to give your boat a fresh new look with the added bonus of increasing its value.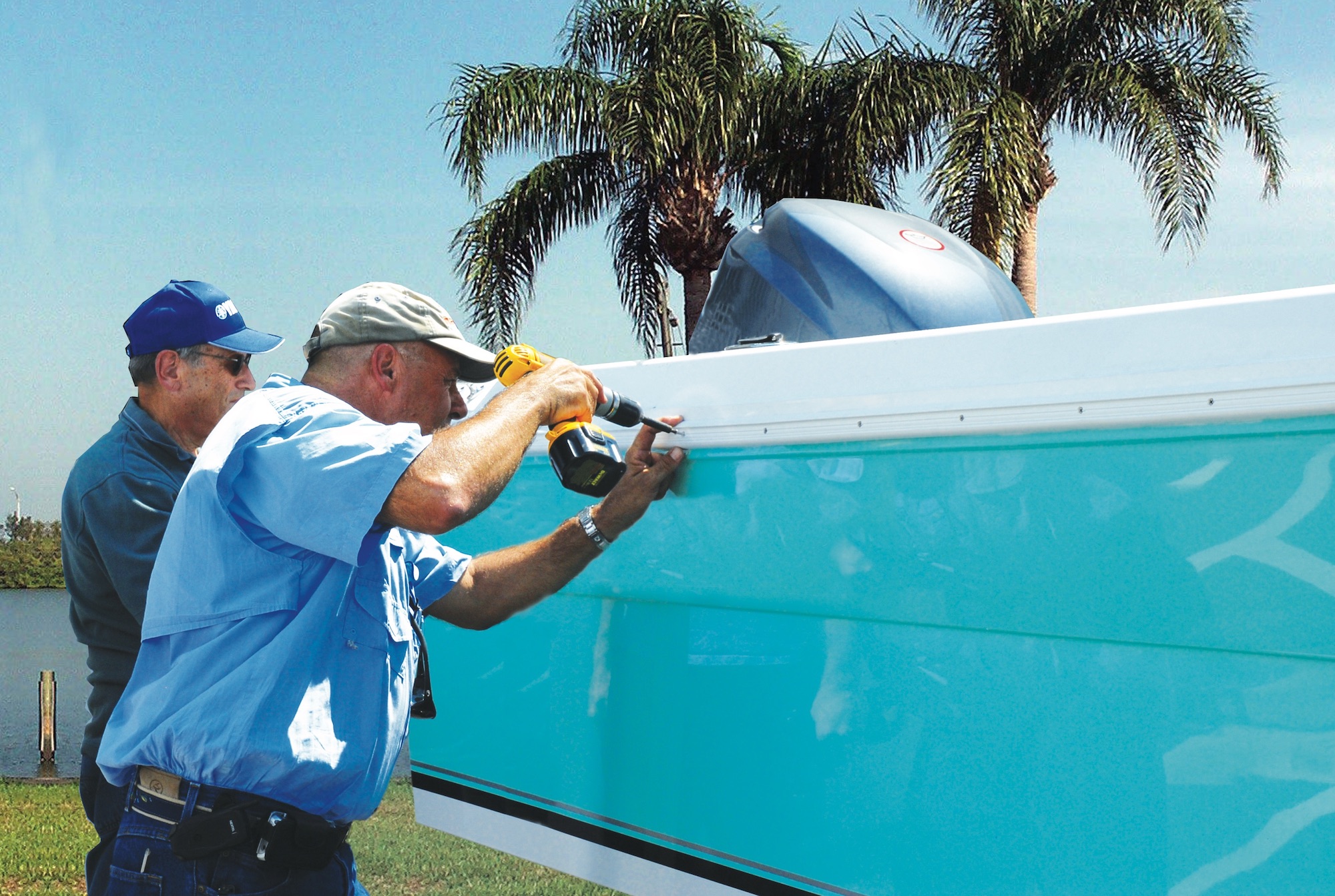 ---
We've designed and manufactured Rub Rail for leading boat builders for more than 50 years and offer a complete assortment of Vinyl Rub Rail Kits for all sizes of boats. 
---
All seven of our Vinyl Rub Rail Kits come with one piece of continuous coil in Flexible or Semi-Rigid Vinyl Rub Rail with or without inserts and are backed by our industry-leading 5-year warranty guarantee.
Installing TACO Marine Rub Rail from a kit is easy! Check out this video with John Greviskis from Ship Shape TV showing you how to install Rub Rail.
For more information on our TACO Marine Vinyl Rub Rail Kits, visit tacomarine.com.