Between now and April 30, get $50 back when you purchase a new TACO Marine Vinyl Rub Rail Kit – available in seven different shapes and sizes and designed to be universal for most boat types.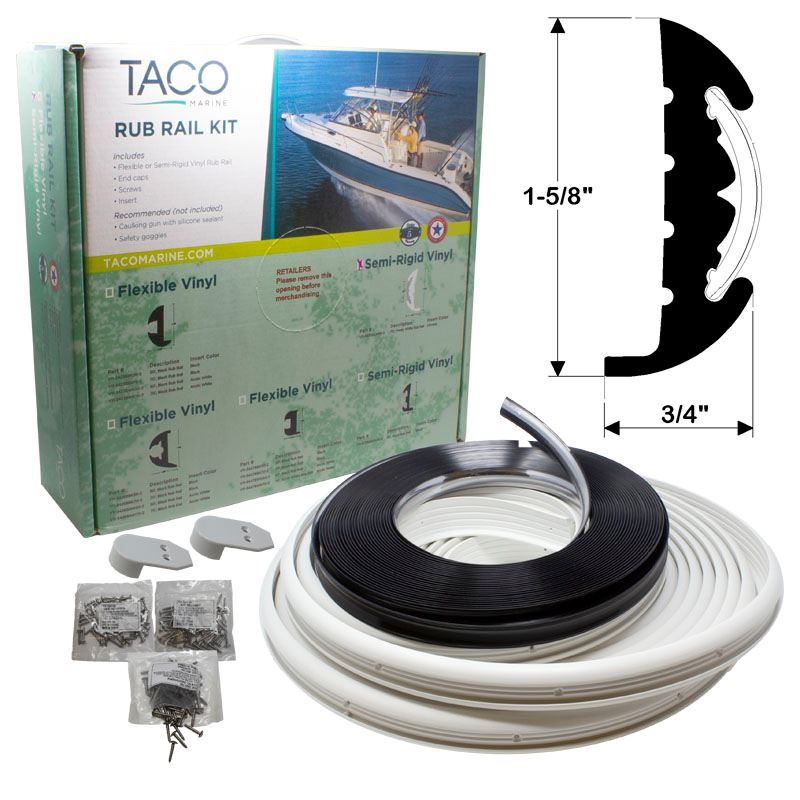 Our TACO Vinyl Rub Rail Kits are an easy and affordable way to upgrade the appearance of your boat ahead of the boating season. Designed to meet the functional and aesthetic requirements of most boats, each kits comes with one continuous coil of seamless Rub Rail, an insert (when applicable), end caps, screws and an installation guide.
Additionally, we have this handy DIY video with Captain Mark Henderson from the Liquid Fire Fishing Team showing you just how simple it is to replace your own Rub Rail. 
You can find TACO Vinyl Rub Rail Kits at your favorite marine retailer – both in-store and online.  
For complete details and to submit the rebate, visit our rebate page here. 
Stay up to date on all things TACO Marine by subscribing to our newsletter below and following us on Facebook, Instagram, YouTube, Twitter and LinkedIn.