Introducing the TACO Marine Grand Slam Professional Series Outrigger Top Mounts, manufactured for high-performance sport fishing boats and to be featured at the Miami International Boat Show Feb. 15-19 in TACO Marine booth C199.
The Grand Slam 400, 450 and 500 are the ultimate outrigger systems for serious anglers – designed for boats with three or more engines, surpassing 50-feet in length and paired with our new Carbon Fiber or Aluminum Outrigger Poles.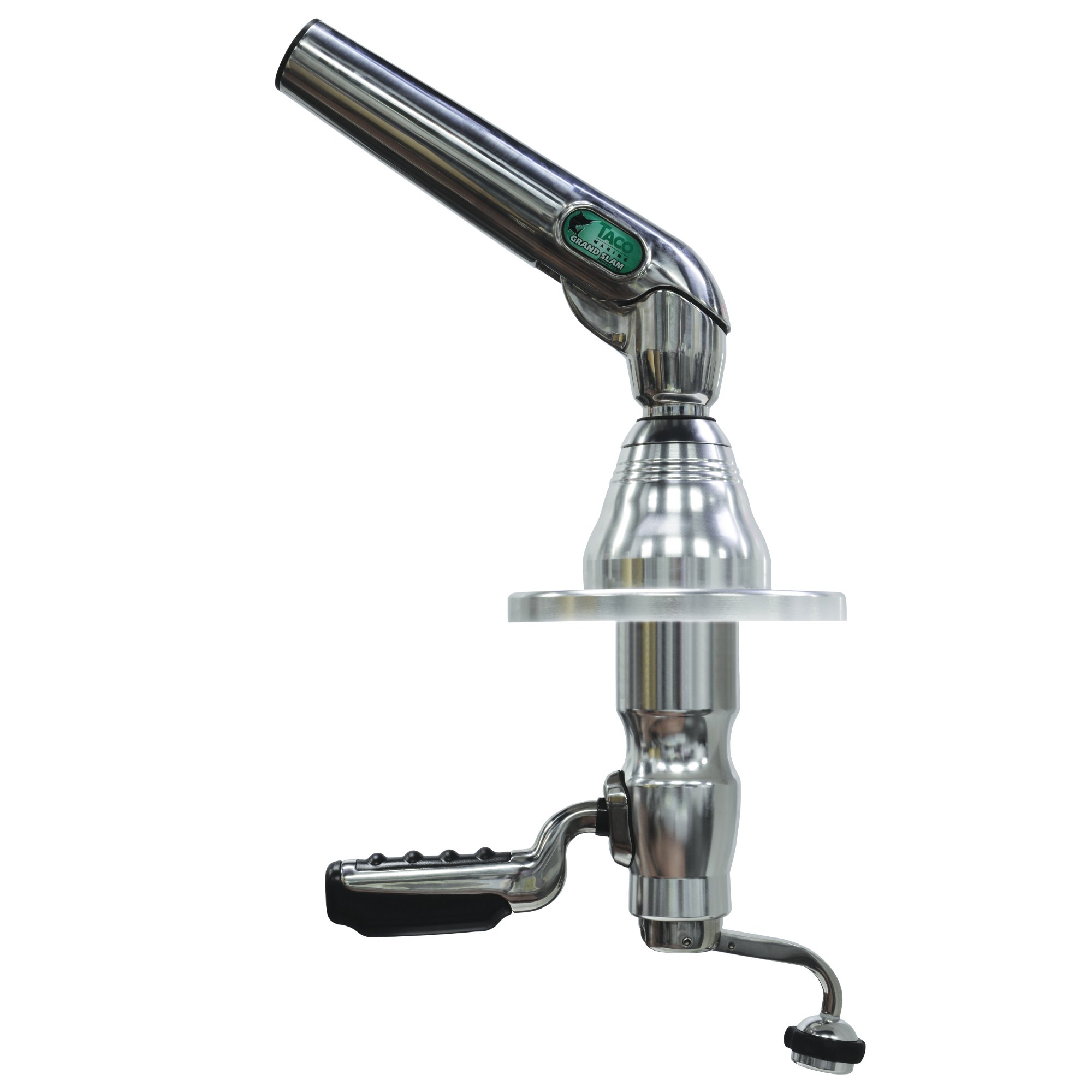 The new Grand Slam 500's upgrade in strength easily handles the increasing outrigger pole lengths in both Aluminum and Carbon Fiber Outrigger Poles up to 30 feet.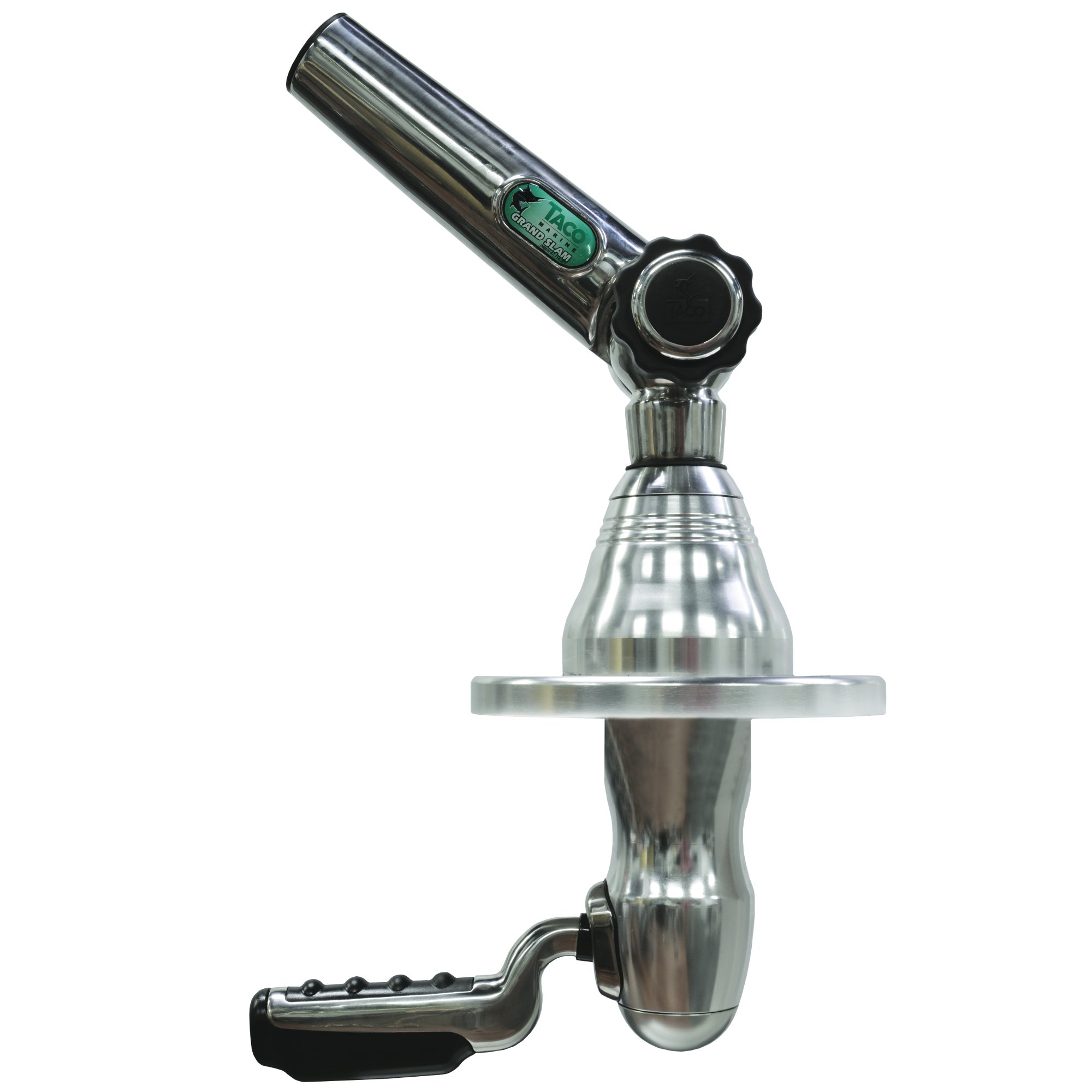 TACO Marine's full line of Grand Slam branded outrigger mounts are the leaders in performance and reliability. Seen here is our Grand Slam 450.
The pro series mounts have increased surface areas on the hardtop plate, larger top tubes for improved stability at high speeds, extended upper casting to prevent buckling and a stainless lever grip for additional strength.
The 450 and 500 mounts also feature our patent-pending twist and lock mechanism for easy outrigger installation and an all cast aluminum upper tube.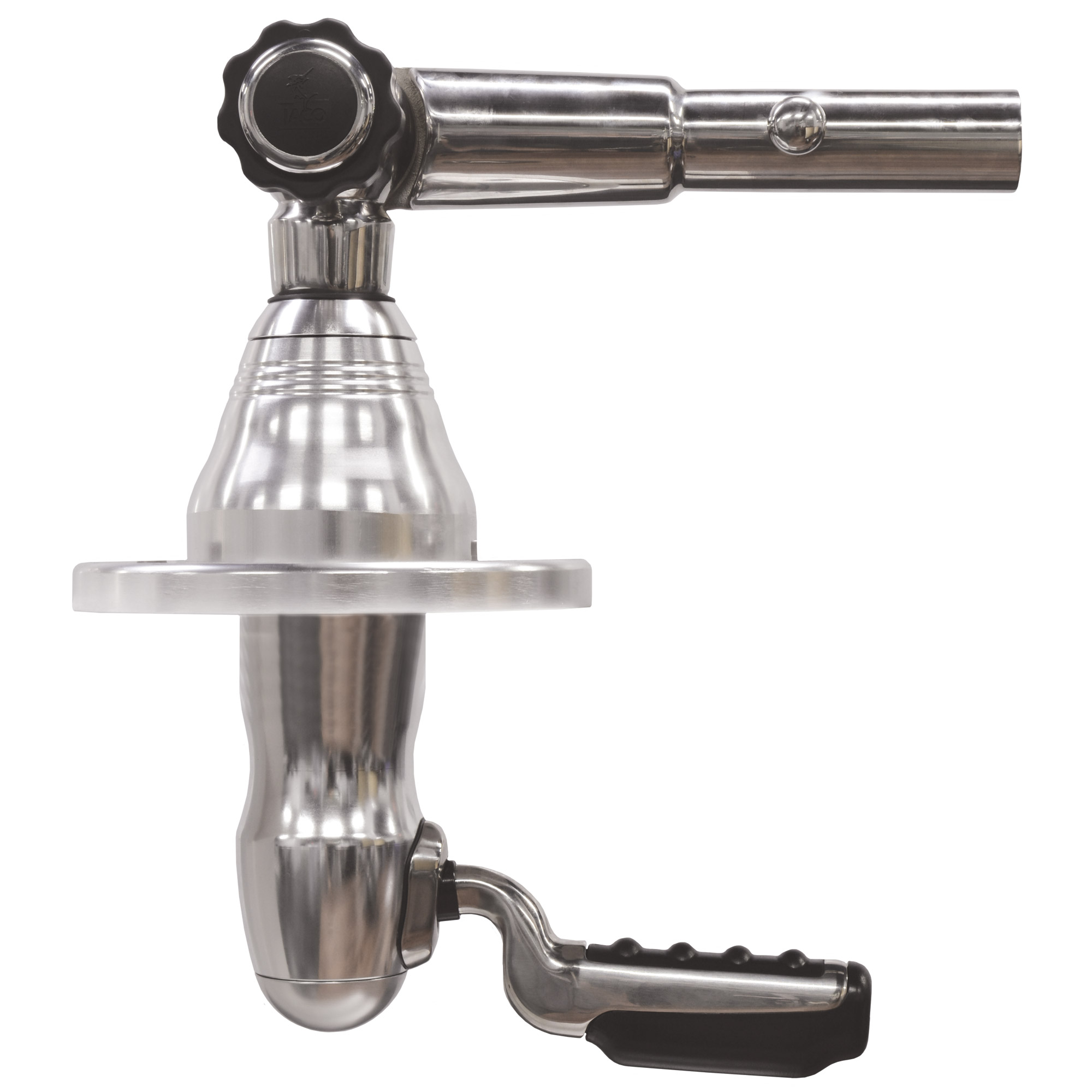 TACO Marine now offers a higher performance outrigger mount with their 400 series specifically designed for boat lengths surpassing 50 feet and quad engines exceeding 1600 horsepower.
Seen above is the Grand Slam 400.
These mounts are sold in pairs and come with our TACO Marine 3-year warranty guarantee. For more information, visit tacomarine.com.