Boaters rejoice! We've designed the next best thing for easy docking.
Introducing our new Transom Cross Tie Cleat XL – keeping your lines organized and elevated when the dock's surface drops below the tops of your motor cowlings.

The new Transom Cross Tie Cleat XL is 40-inches long and constructed with a brushed aluminum finish.
The patent-pending locking mechanism allows for a secure cleat that is easy to reach, remove and reinstall. You'll never have to find a place to tie off at the stern when docking again! These cleats are also great for hanging fenders and chum bags.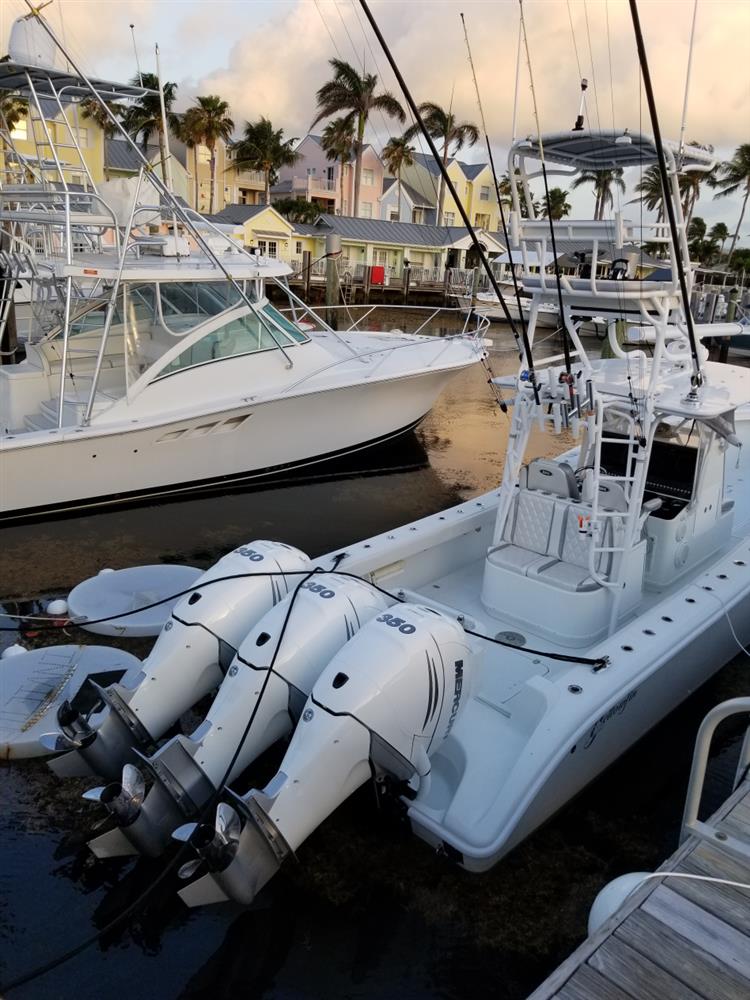 As seen in this photo, tying off at the dock without the Transom Cross Tie Cleat XL causes lines to drape over motor cowlings and props – a potentially hazardous and damaging scenario.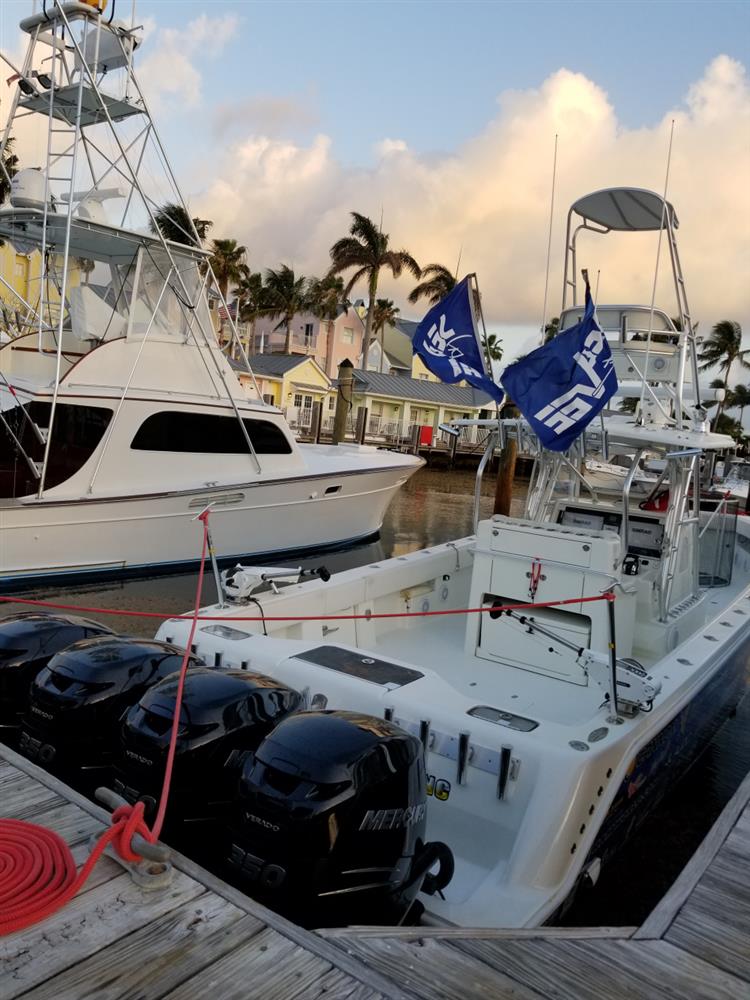 When employing the Transom Cross Tie Cleat XLs at the dock, lines are organized and elevated above motor cowlings and props, which is safer.

With a 15-degree large S-shape design, these cleats fit into standard rod holders 1-7/8-inches in diameter. The large loop hole accommodates line up to 5/8-inch thick.
When not in use, simply apply pressure, push down, twist and remove the cleat from the gunnel. Safely stow the cleats in the included mesh bag, even when wet.
These cleats are slated for marine distributor availability by the end of 2018 and available at marine retailers in the New Year. For questions, comments or more information on the Transom Cross Tie Cleat XL, fill out the contact form below.
For all things TACO marine, subscribe to this blog and follow us on Facebook, Twitter, Instagram and YouTube.