In 1959, after moving from Massachusetts to Miami with his young family, Dave Kushner purchased a small business called TACO Metals – an aluminum railing company serving the pool fence market.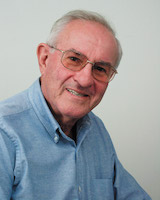 TACO Metals' founder Dave Kushner.
After installing railing aboard a boat for a local boat builder, Kushner recognized an opportunity to expand the business into the marine industry – growing TACO's borders beyond Miami and eventually breaking ground with distribution centers, regional warehouses and manufacturing facilities in Massachusetts, Tennessee and overseas.
Like most family-run businesses, Kushner's three sons eventually joined the TACO workforce. As youngsters, mirror twins Mike and Bill, and younger brother Jon, remember helping their father in the TACO warehouse – performing an array of tasks to meet customer needs.
"I would go in with my dad on weekends and holidays and do little odd jobs," recalled Jon, the now-President of TACO.
Those odd jobs included punching pickets on aluminum railing – a task Bill, then 10 years old, remembers well.
"I would have a rack that was probably over a thousand pickets," said Bill, Vice President of Manufacturing. "I'd be sitting there [at] the punch press, punching holes, flipping them, [and] punching the other end. That was my first job working at TACO."
Together, the three brothers followed in their father's footsteps and eventually took over the business after Dave Kushner retired in the early 90s.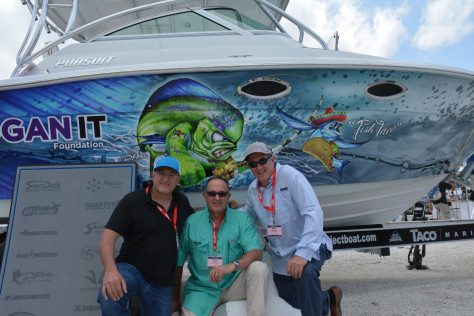 From left to right: Jon Kushner, President, Bill Kushner, Vice President of Manufacturing, and Mike, Vice President of Sales & Marketing.
Years later, sound advice from their father still rings true today.
"He was very fond of telling us, the three of us, that establishing close relationships with our vendors was a very critical thing," said Jon.
In fact, Mike, Vice President of Sales & Marketing, said TACO still has some of the same relationships with vendors today that his father established more than 50 years ago.
Jon said their father also emphasized innovation – doing things new and different to avoid products becoming commoditized and never being content within the marketplace.
With this advice in mind, the Kushner brothers continue to grow TACO's core product categories – rub rail, sport fishing, seating and marine fabrication, which is pipe, tube and hardware for tops and towers.
Two of the latest innovations from TACO are the Grand Slam 450 and 500 Outrigger Mounts, which were designed to meet the demands for larger, faster fishing boats. As TACO continues to evolve, the Kushner's recognize the importance of the many individuals who make up the TACO family.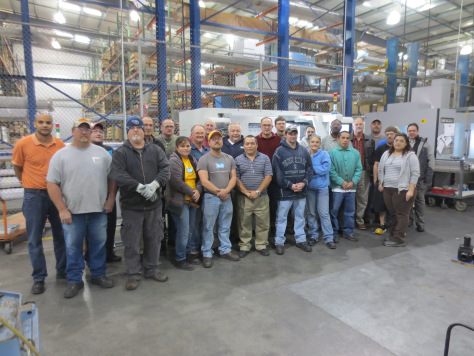 With more than 110 employees today, the Kushner brothers recognize the importance of the many individuals who make up the TACO family. Seen here are members of the Sparta, Tenn. marine fabrication team.
"We have a team of people who all have a lot of different skills," said Bill. "We've got people who have a passion for the business. There are people who, for the most part, have been around TACO and the marine industry [for] many years. We have a team that all has pretty highly specialized skills within the market. We're in a business where, I think, we continue to have fun and everybody enjoys and contributes."
The brothers agree, it's because of the TACO team, the company values instilled from their father and the philosophy to do whatever it takes to satisfy customers that make TACO successful today and for the future.
Discover more about TACO Metals by visiting tacometals.com and tacomarine.com.