Our partnership with Florida Sportsman Project Dreamboat continues in episode 4. The professionals at Marine Customs Unlimited continue their work on a 31-foot Contender called "Better Dayz," which needed new fuel tanks and a host of other upgrades after being damaged in a hurricane.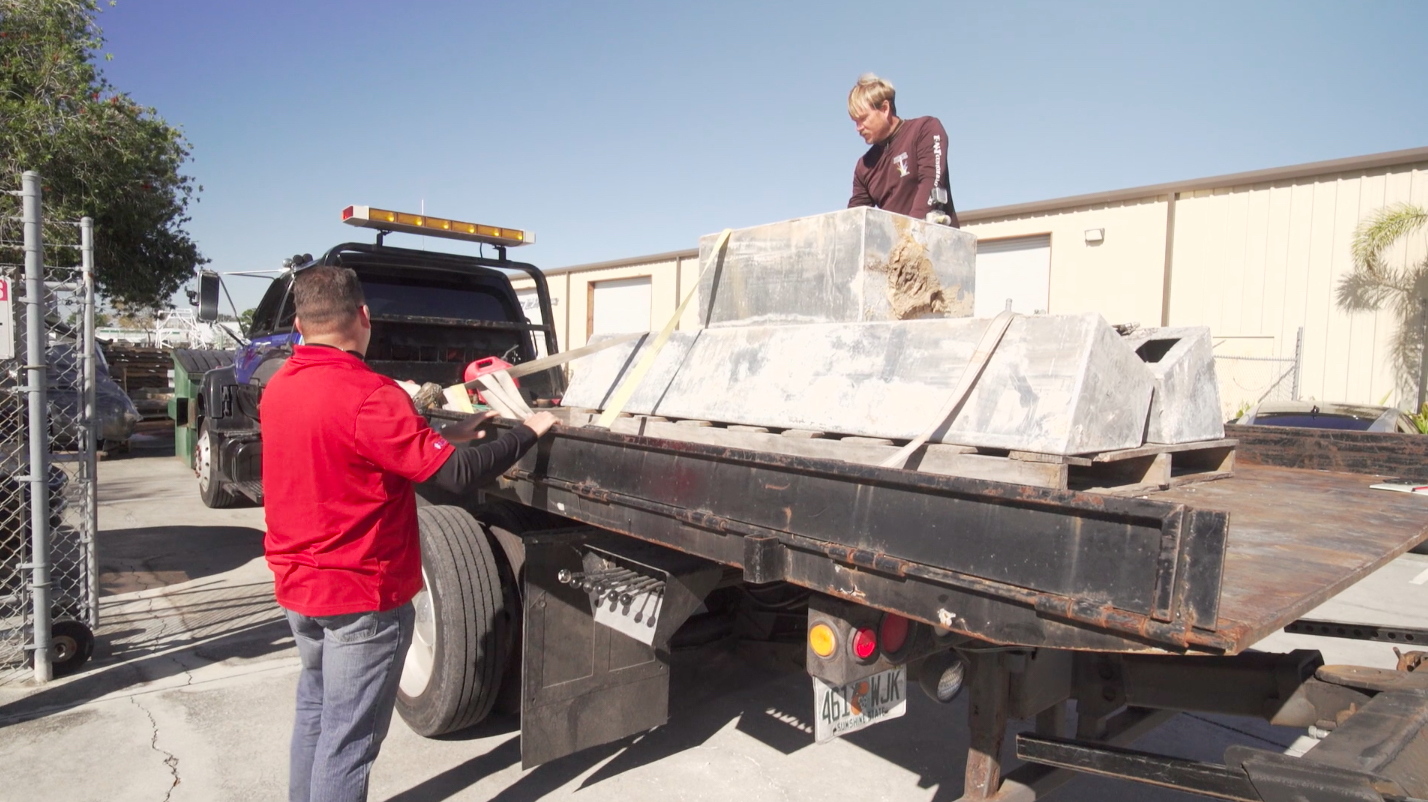 Once the tanks were removed, they were taken to TNT Custom Boat Works to be cleaned and powder coated.
They begin by taking the fuel tanks to TNT Custom Boat Works to have the tanks cleaned and powder coated. To powder coat the tanks, the team at TNT use a process called Electrostatic Spray Disposition, which evenly coats the tanks in a chemical powder. 
The tanks are being covered in a chemical powder during the powder-coating process.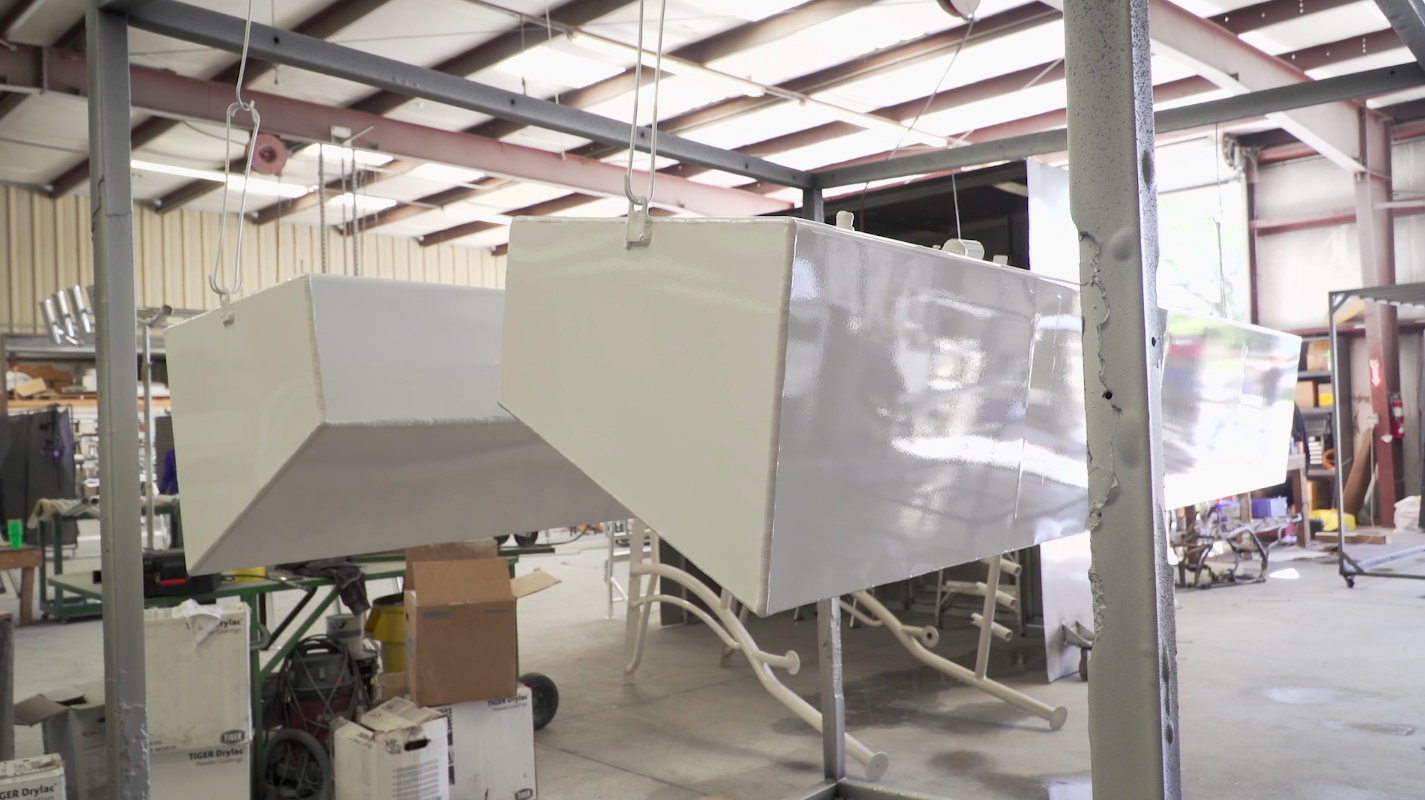 The tanks are then baked for 12 minutes, which causes the powder to melt and form a hardened surface. Here are the results.
After the powder is applied, the tanks are placed into an oven for 12 minutes, where the powder is melted to form a hardened surface. The tanks are then reinstalled and sealed into the boat using a unique hardened foam.
Here's an exclusive clip.
---
The Florida Sportsman team then meets with Jeff, Dalton and Mason Toole to discuss their completely remodeled 1987 16-foot Alumacraft.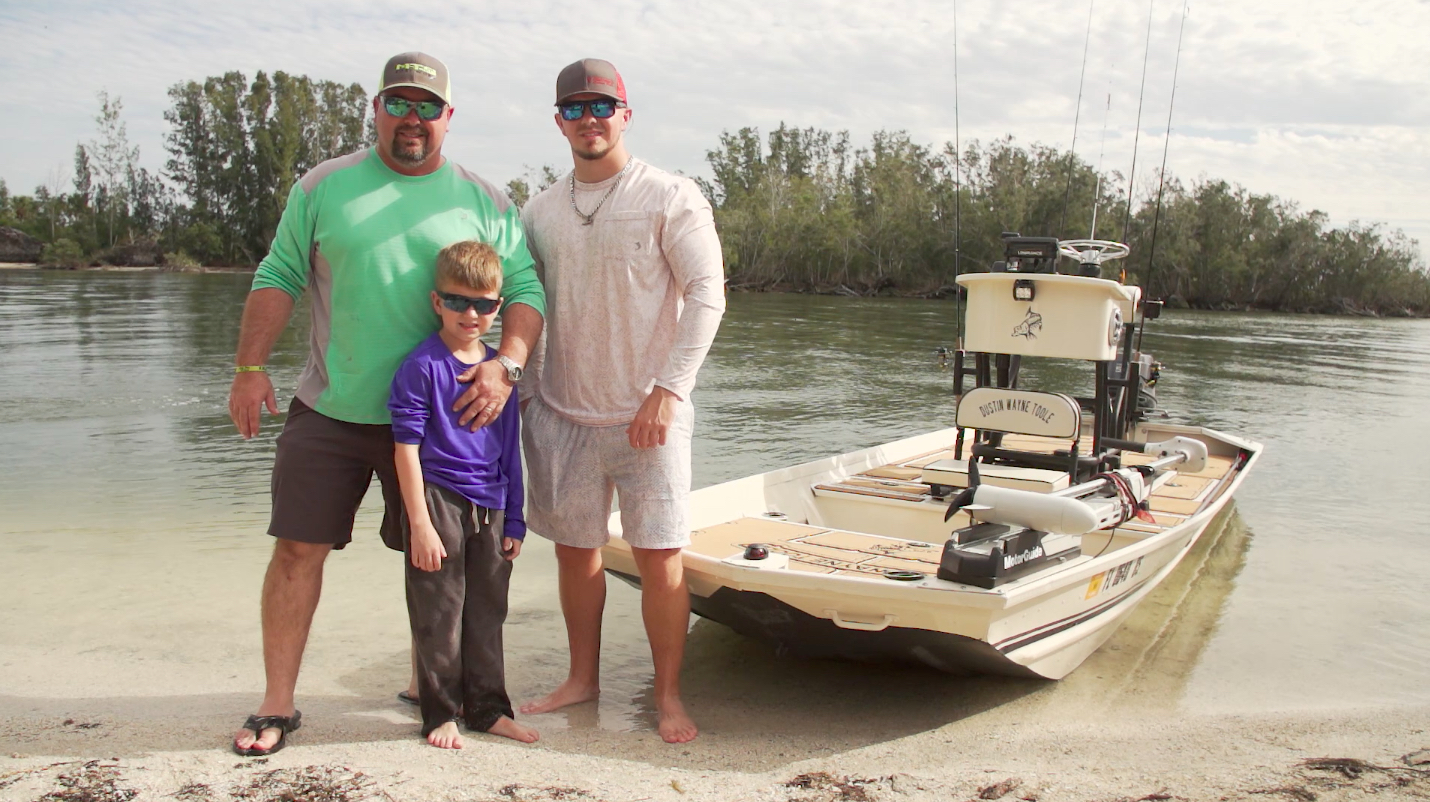 Jeff Toole with sons Mason, front, and Dalton. Together, the Toole family remodeled the 1987 Alumacraft in honor of Dustin Toole, who passed away in a car accident.
More than just a dreamboat, dad Jeff tells how his oldest son, Dustin, purchased the Alumacraft when he was 18 years old with the goal of remodeling the boat. Sadly, Dustin passed away in a car accident before he got to complete his dreamboat. In honor of Dustin, Jeff, alongside sons Dalton and Mason, remodeled the boat over the course of 10 months – turning the craft into what Dustin had ultimately envisioned.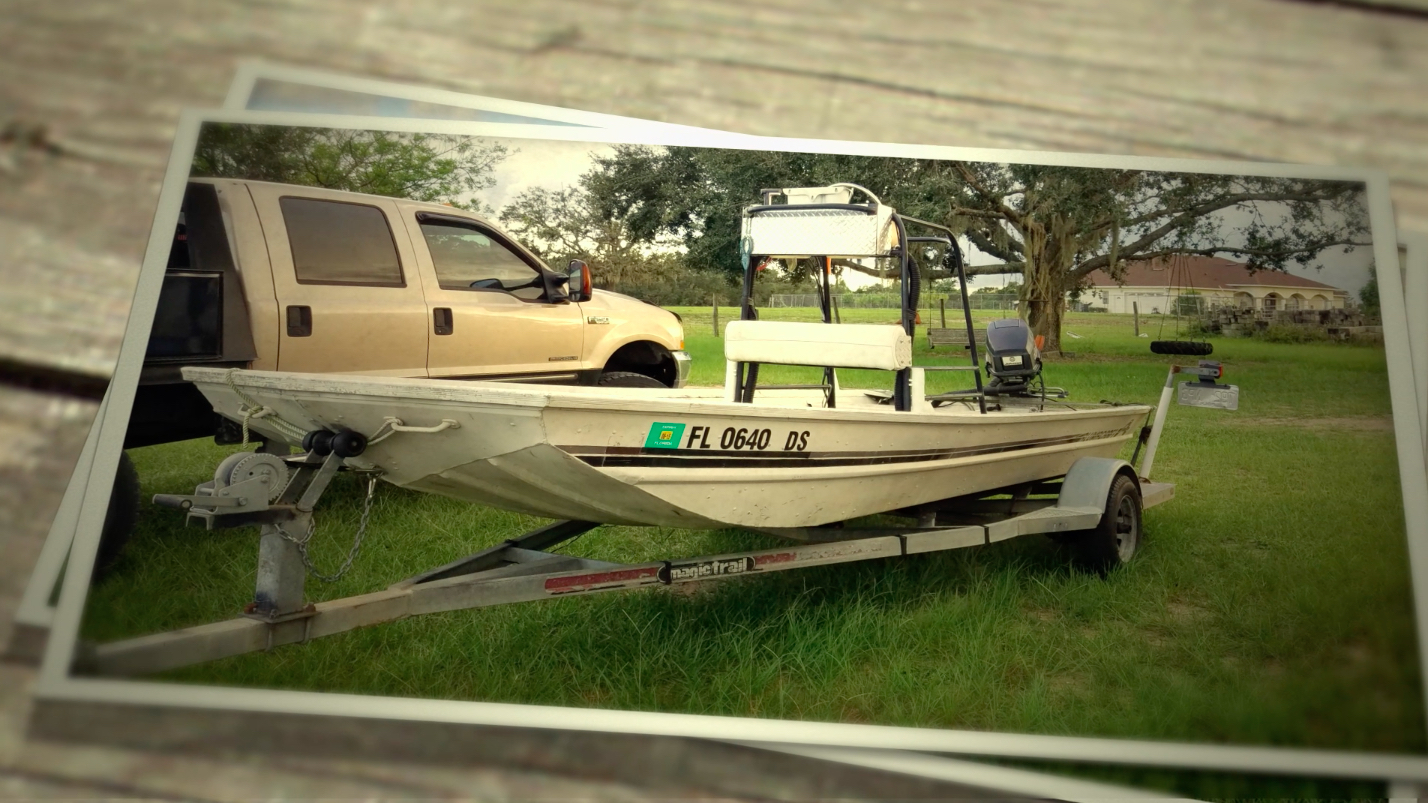 The 1987 Alumacraft before being completely remodeled.
The Toole family extended the front deck, added gunnels on each side, extended the rear deck, replaced the transom, replaced the outboard motor, remodeled the mini tower and helm, replaced the fuel tank and batteries, incorporated brand new SeaDek throughout and added an array of other custom touches in memory of Dustin and his vision for the boat.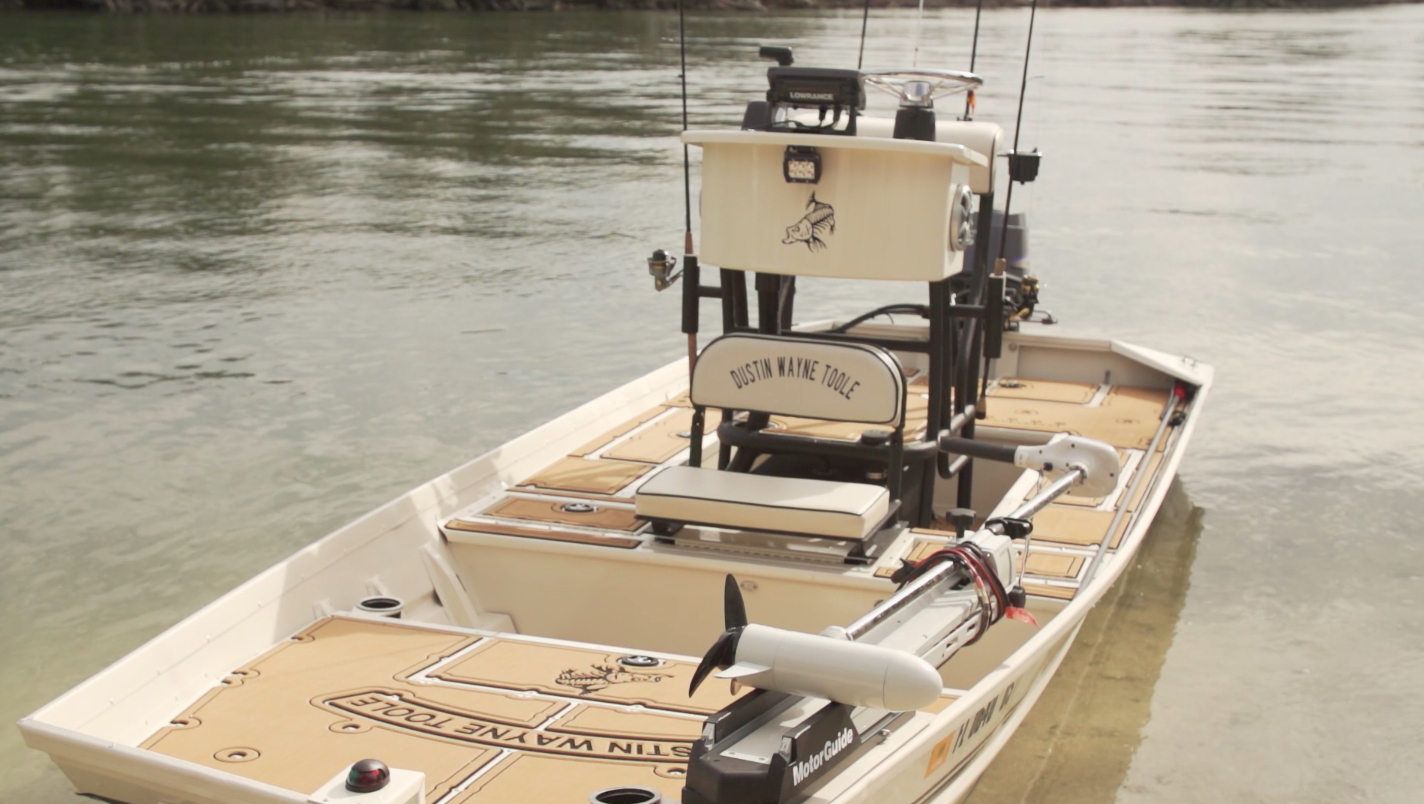 After completing renovations, the 1987 Alumacraft looked like an entirely new boat.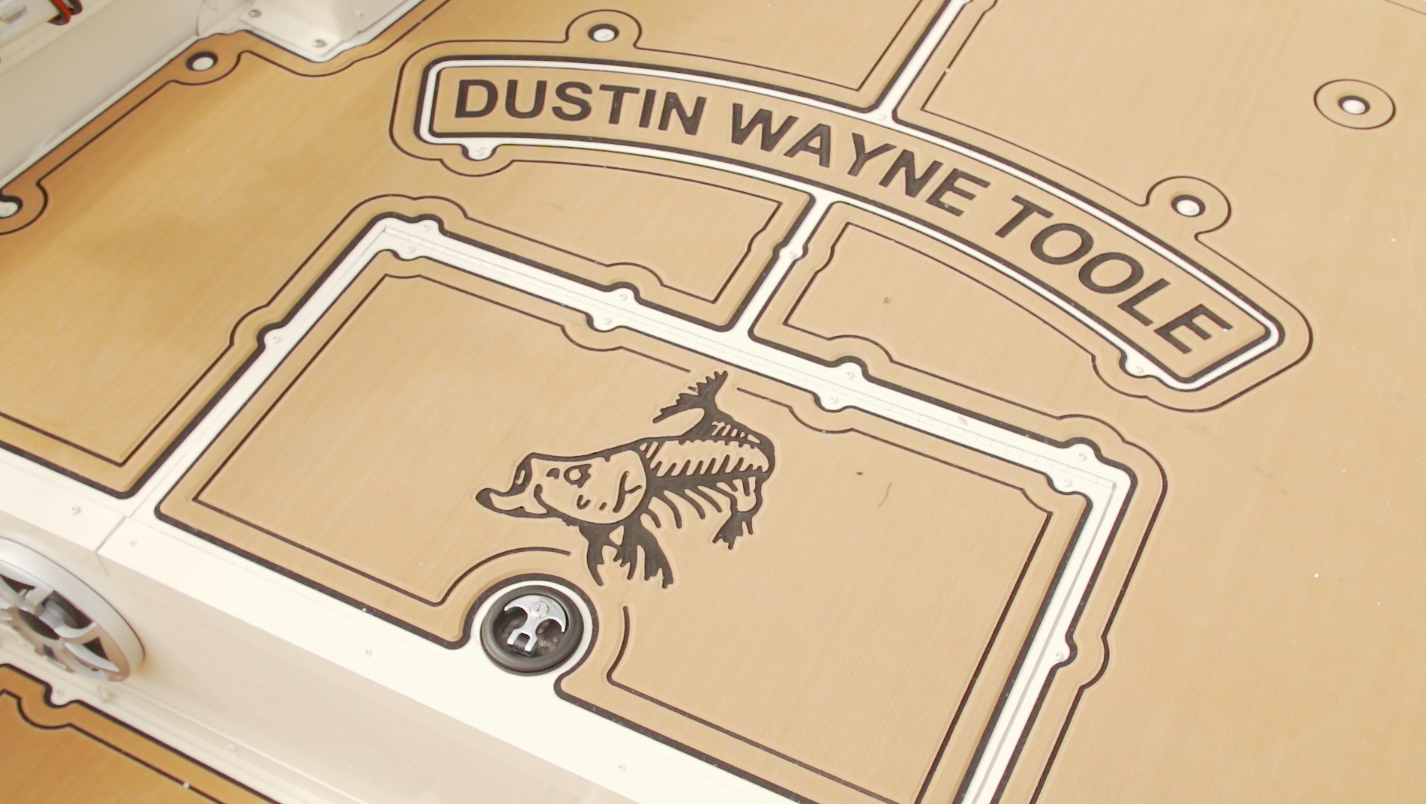 The Toole family remodeled the boat in memory of Dustin Toole. The fish seen here was a sketch Dustin drew and had tattooed on his shoulder.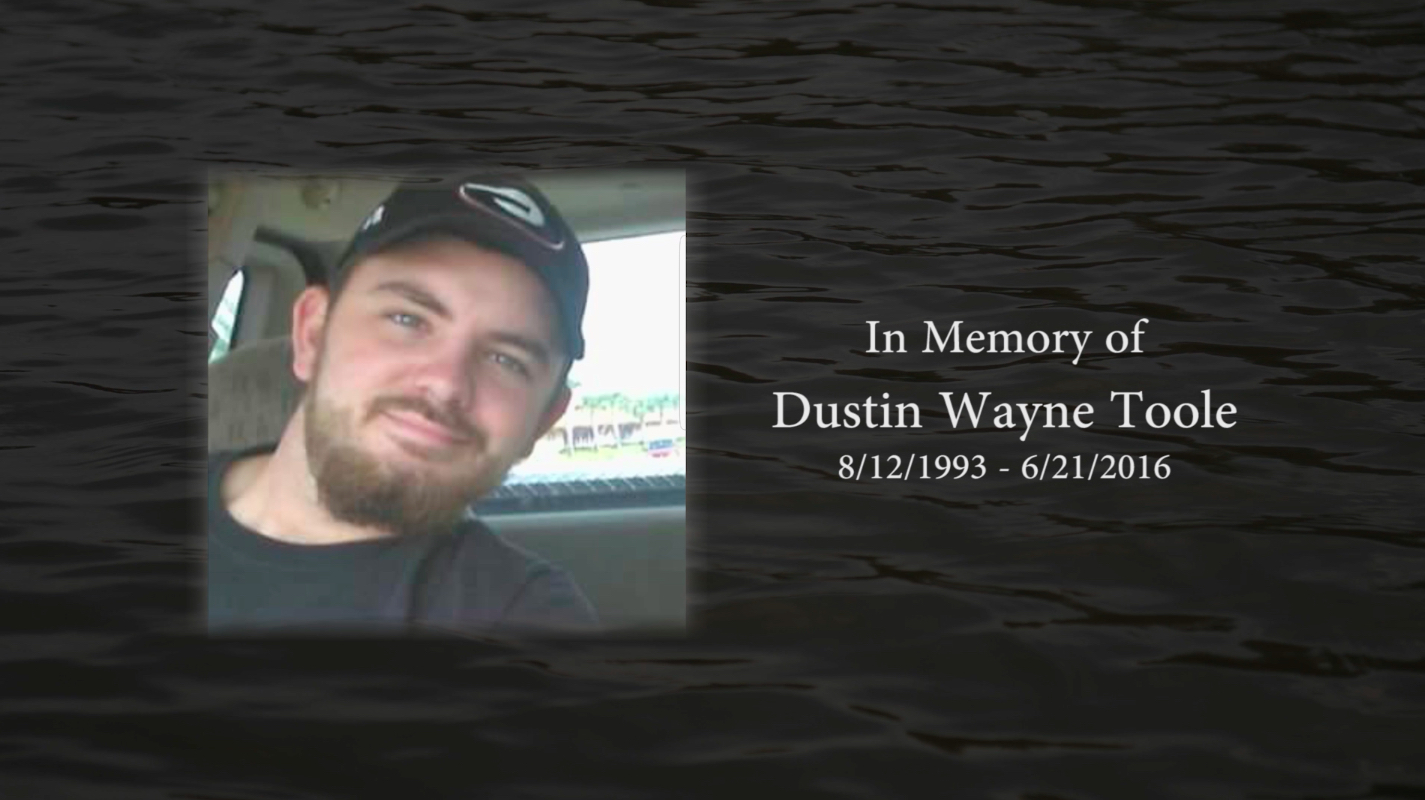 In memory of Dustin Wayne Toole.
Watch an exclusive clip with the Toole family below.
---
Watch the full episode below and visit YouTube.com/tacomarine for Project Dreamboat episodes 1 through 3.