If you purchase a TACO Marine Capri, Coastal or Captiva Helm Chair between Jan. 10 and Feb. 11, 2018, you can receive a $200 exclusive rebate!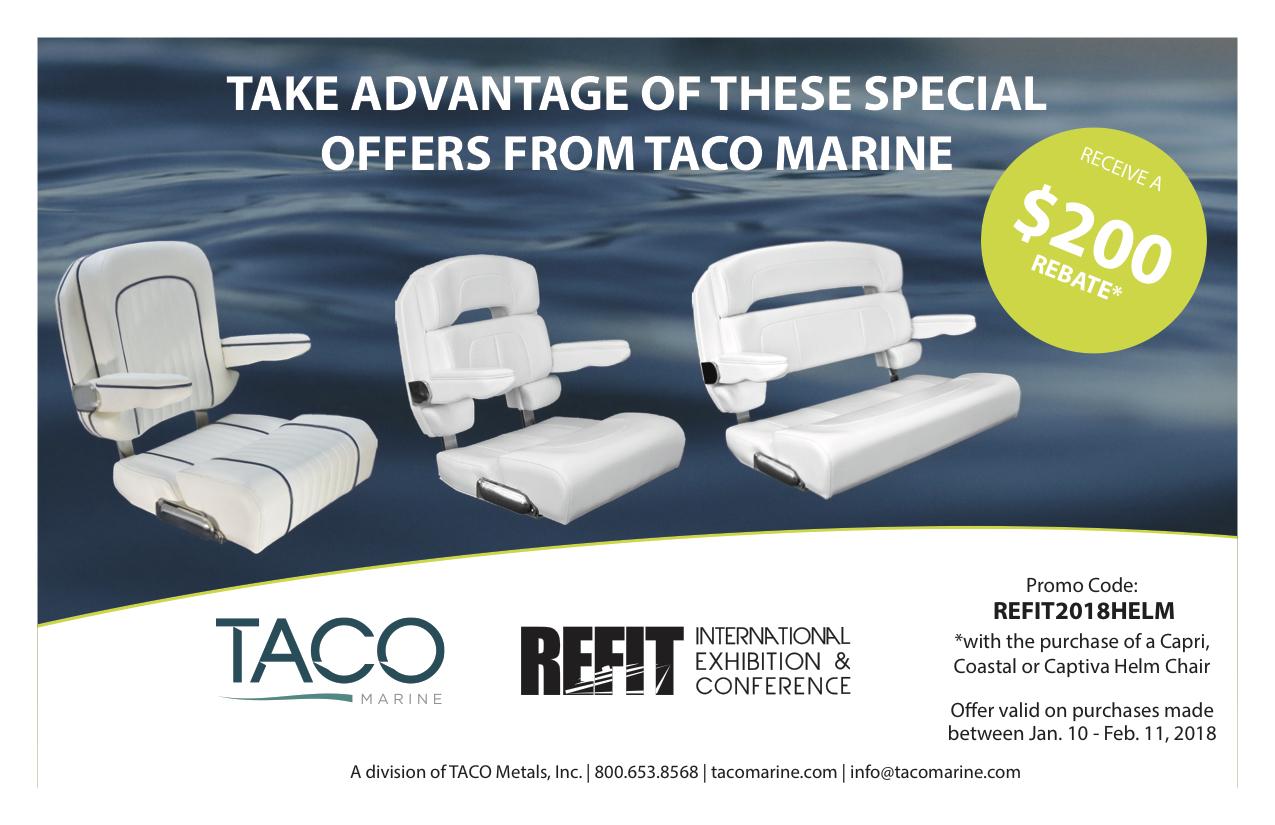 Our made-in-the-USA Helm Chairs are constructed with durable, corrosion-resistant materials and carry our TACO Marine 3-year warranty guarantee. We use marine-grade stainless steel, anodized aluminum alloys and injection-molded resins to ensure long-lasting protection from constant exposure to the harsh elements of sun and saltwater. 
Discover more about our elite line of Helm Chairs at tacomarine.com.