The episode you've been waiting for is here. We're bringing you the final Ship Shape TV episode that features the TACO Marine Project Boat conclusion.
An adventure more than two years in the making, with twists and turns and wonderful surprises, Project Boat would not have been possible without the tremendous support of its many sponsors listed below and the crew at Ship Shape TV.
Together, we fundraised more than $132,000 for the I'M LOGAN IT Foundation – supporting the Juvenile Diabetes Research Foundation and college scholarships for deserving students.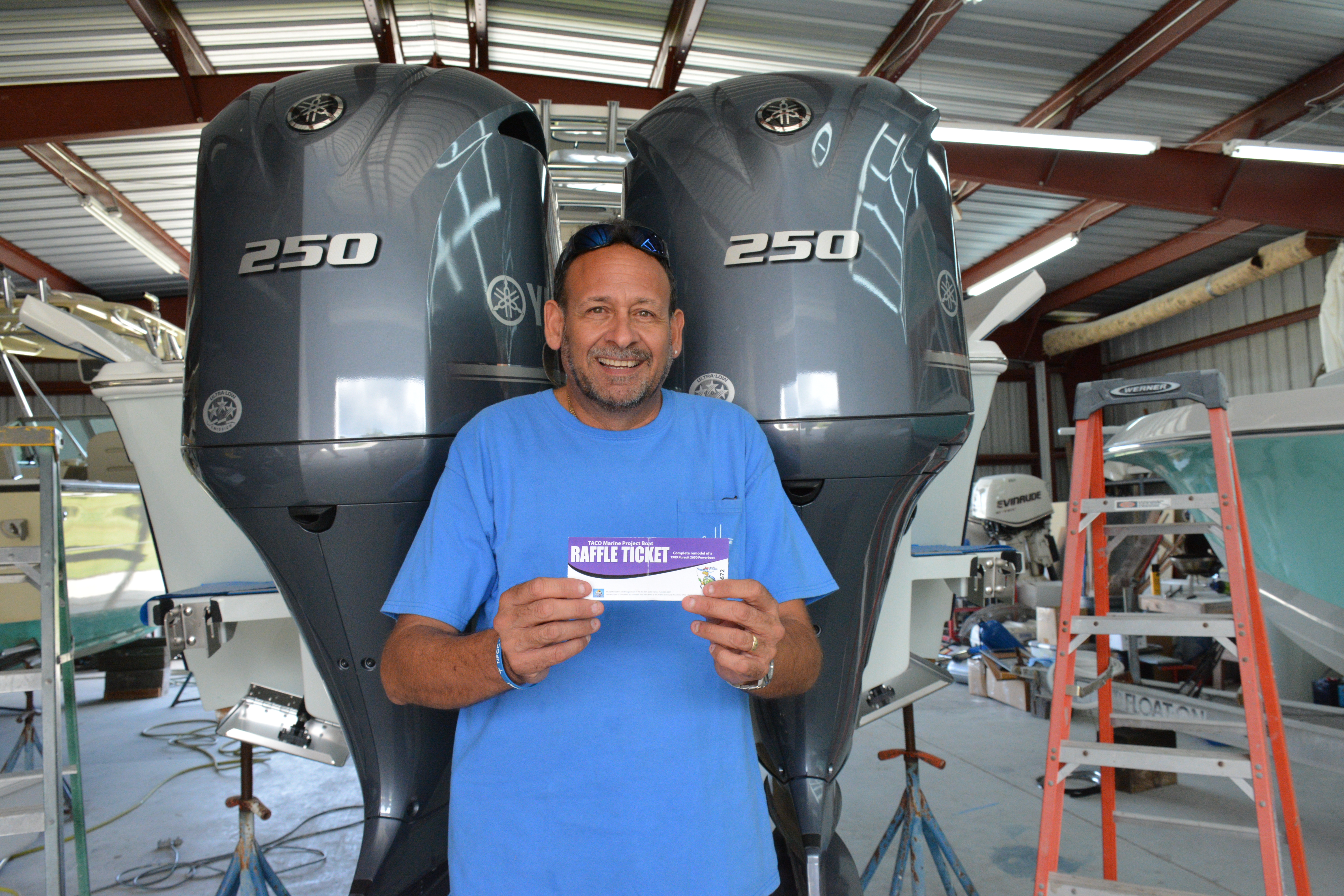 Winner Roger LeFranc holding the winning ticket, which he purchased during the Fort Lauderdale International Boat Show Nov. 4, 2017.
The winning raffle ticket was sold to Roger LeFranc of Melbourne, Florida during the Fort Lauderdale International Boat Show Nov. 1 – 5, 2017. LeFranc, an avid fisherman and boater, said he plans to christen the boat "Justin Time II" after his son, Justin.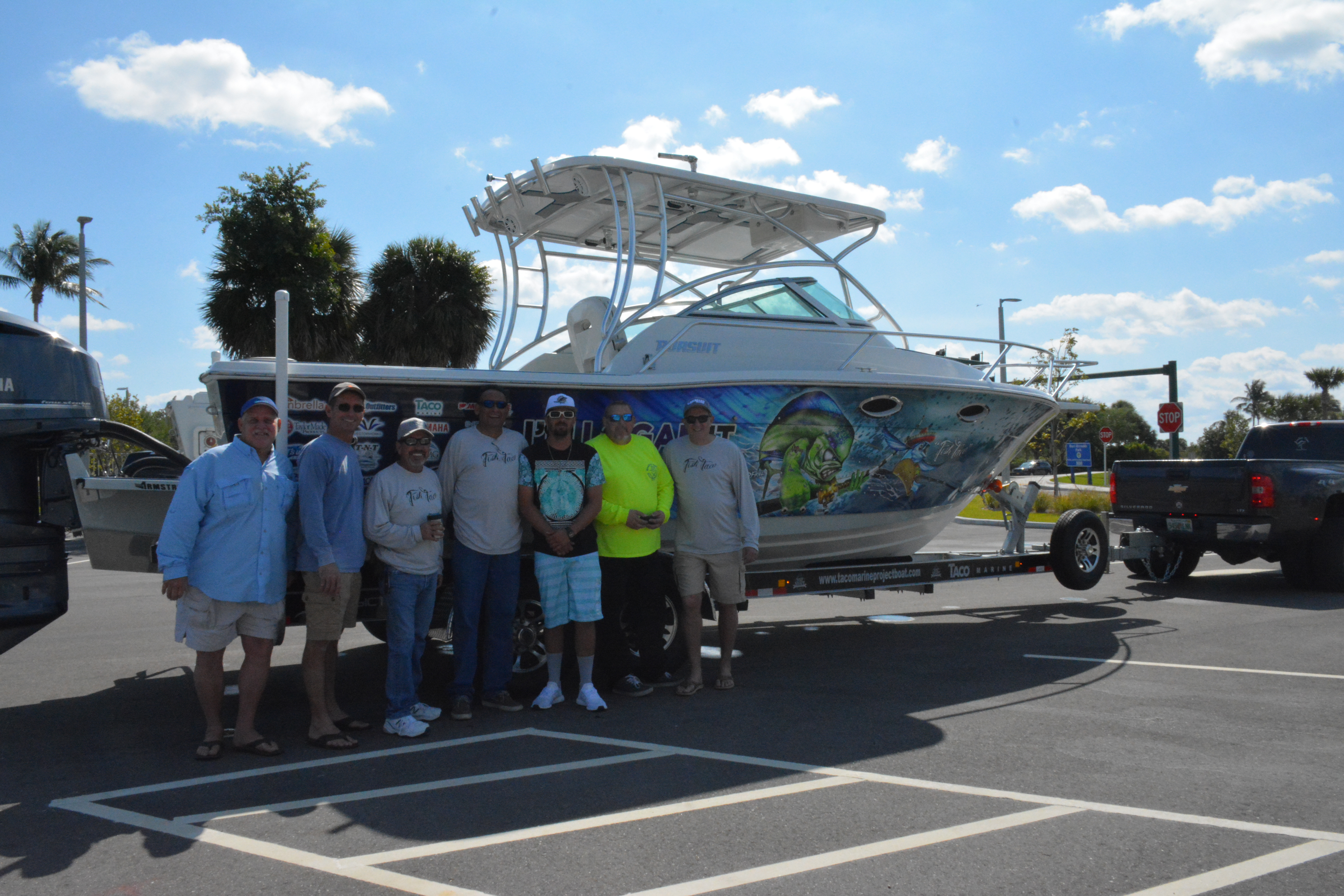 Left to right: Tim Neuman, Bert Delle of Ship Shape TV, Mike Trent, winner Roger LeFranc, Justin LeFranc, Rick Francisco and Mike Kushner of TACO Marine.
Alongside his family and many friends, LeFranc said he plans to take his newly restored Pursuit 2650 on many fishing adventures and tournaments as the "Justin Time Fishing Team."
Thank you to A1 Boat Transport, AA Boat Tops & Canvas, ACR Artex, Armstrong Nautical Products, Boat Outfitters, Boat Steering Solutions, Bob Hewes Boats, BT's Welding, Canvas Designers, CWR Electronics, Dennis Friel Art Studios, LLC, Dometic, Dorado Boats, East Penn Manufacturing Co., Edson Marine, Fiberglass Coatings, Sunbrella, GOST, Hi Tide Manufacturing, IGX 2000, Interlux Yacht Paint, JL Audio, The Jupiter Bike, Finholder and More, Lenco Marine, Magic Tilt Trailers, Mantus Marine, Marine Customs Unlimited, Marine Tech, Mate Series, MPI, Normic Fishing, Ocean-Tamer Marine Bean Bags, Pacer Group, ProMariner, Quantum Paint, SeaDek Marine Nonskid, Sea-Dog Line, Shurhold, SPX Johnson Pumps, Swobbit Products, Taylor Made Systems, ThrowRaft, Sea Tow, SiriusXM Radio, TNT Custom Boatworks, White Water Marine Hardware and Yamaha Outboards.
Also, a special thank you to the Pinellas Community Foundation, Miami International Boat Show, Tampa Bay Boat Show and the Fort Lauderdale International Boat Show.