We're expanding our TACO customer service team with the addition of Ernie Santiago, our new Customer Service Manager – bringing more than 20 years' experience from a multitude of industries to the position.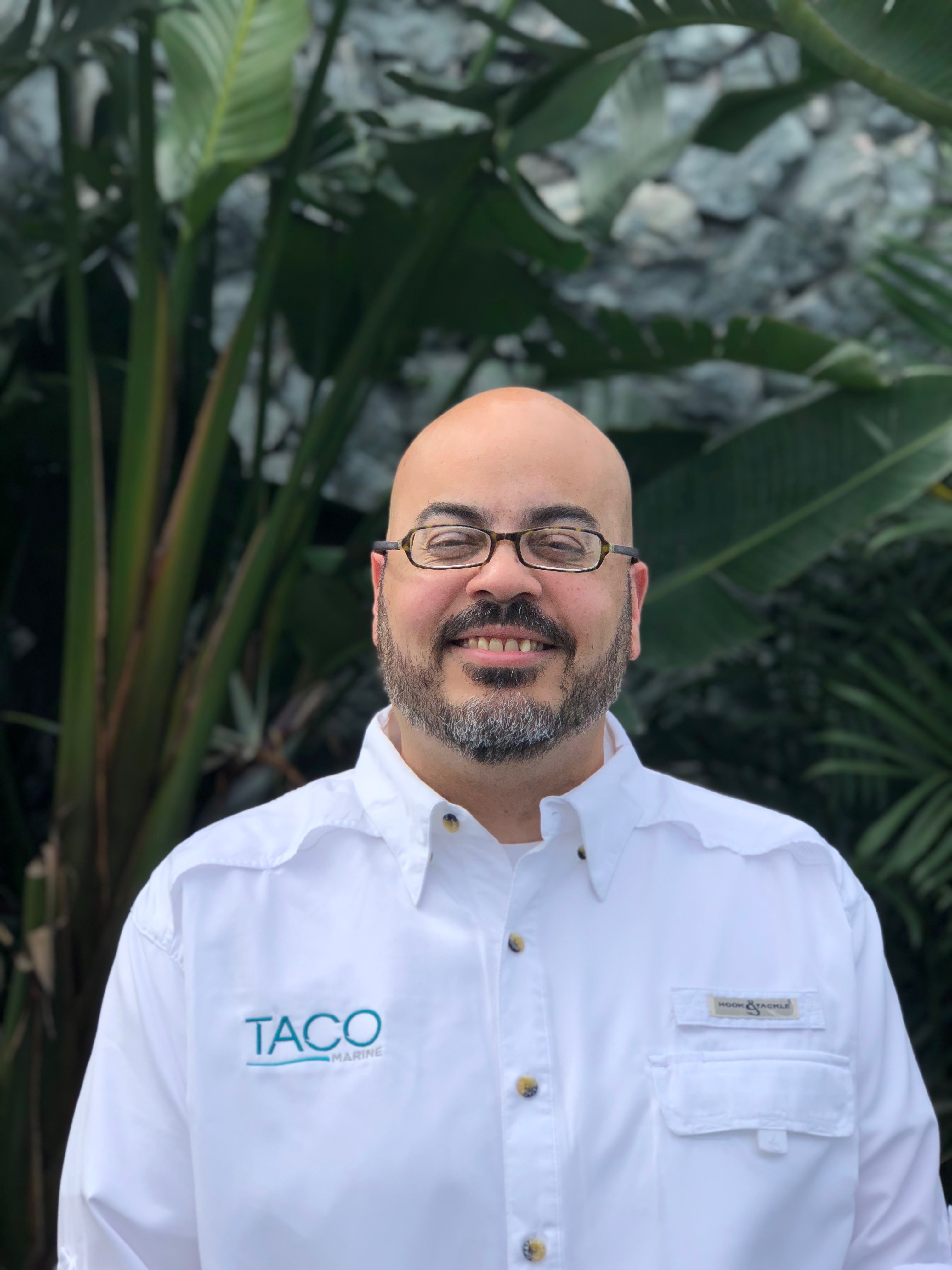 Prior to joining TACO, Santiago worked customer service in the heavy equipment, aviation and marine electronics industries, respectively. Because of his varied experiences, Santiago said transitioning to TACO was easy.
"I understand the customers," said Santiago, a South Florida transplant who moved from the Boston area when he was 15. "I recognized immediately the client base."
Santiago said one of the biggest strengths in the TACO customer service team is longevity – with more than half having been at the manufacturing company for 20 years or more. Additionally, he said every member of the customer service team – no matter how long their employment with TACO – brings a wealth of experience to the role, including a seasoned boat captain and an expert in data entry.
"I don't think there's anything these people won't know," he said.
After joining TACO in February, Santiago said he's made elevating the level of customer service a renewed priority for the team – aiming to make the department the heart of the company.
"To me, that's the only way to remain competitive from a customer service standpoint," he said. "All of our customers matter. Whether you're the small ma and pa shop down the road or a big retailer, everybody's important to us. We want to be able to take care of all our customers with a lot of care, a lot of empathy and obviously do everything quickly and efficiently."
For the long term, Santiago said he plans to incorporate new policies and procedures into the department to fine tune customer service with the highest-quality support. Additionally, as the company continues to grow in the marine industry, he plans to streamline the customer service onboarding processes for new team members.
"If someone comes in fresh on our team, you hand them a book, basically, and they can assimilate into our TACO life a little bit quicker and faster," he said.
---
TACO also brought onboard Zoe Munyon as the new Marketing Assistant – helping with everything from print materials to the 2018 catalog and everything in between.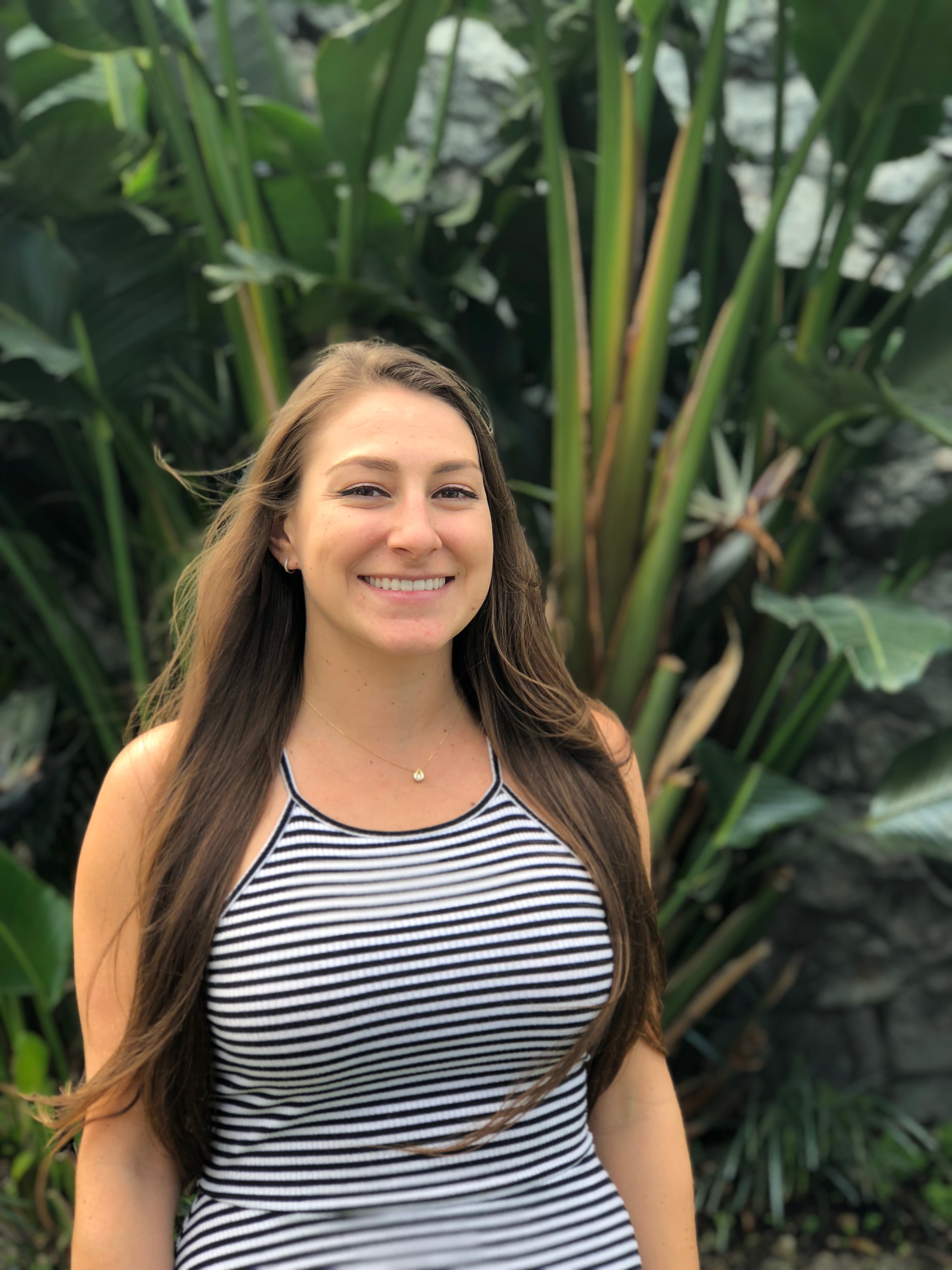 Prior to joining TACO, the North Miami native grew up boating and fishing with her dad, a former charter boat captain and avid angler. In fact, Munyon credits her childhood experiences on the water for fostering her desire to work in the marine industry long term.
"Growing up, we had a few fishing boats over the years," said Munyon, who began her marketing career in the marine industry. "Previously, when I worked in the boating industry, I felt connected to what I was doing on a daily basis."
Briefly, Munyon said she left the marine industry to dabble in sales, but said her heart was back in boating.
"I'm very happy to be working at TACO now because I'm back doing marketing, something I truly enjoy," she said.
With a Master's degree in Marketing from NOVA and a Bachelor's degree in Business from FIU, Munyon said she is excited for her new role within TACO and the many new design possibilities, such as revamping the packaging, launching a new Web site and creating new catalogs, pamphlets and flyers. Additionally, Munyon said she is looking forward to diving deeper into the marine industry and TACO – getting to know the many products TACO manufactures while also working closely with the many departments within the company, such as engineering, customer service and production.
---
In addition to hiring new team members, we've also welcomed back Account Management Specialist Rey Gonzalez, who took an 18-month hiatus to travel.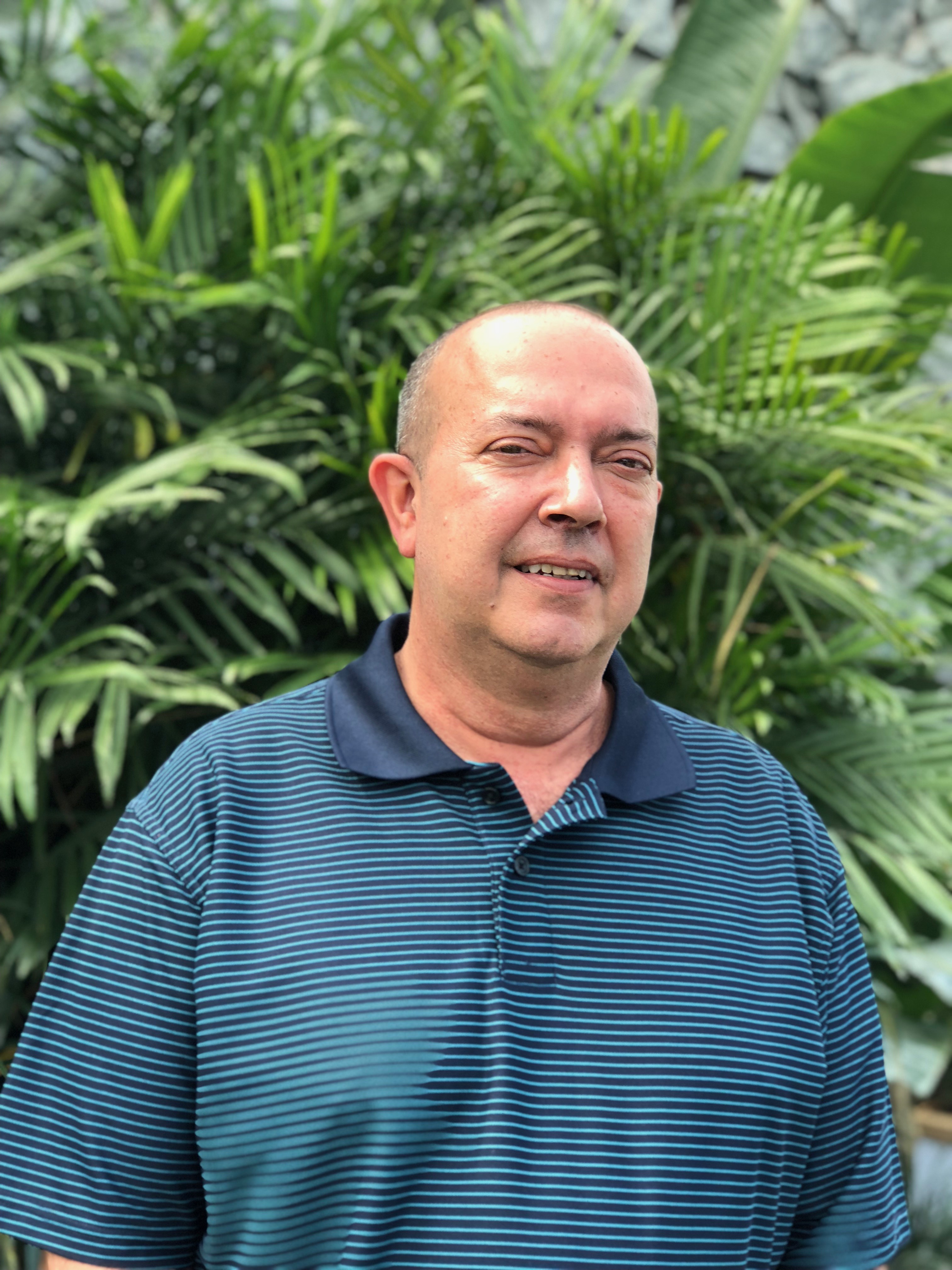 After being out of the TACO headquarters for several months, Gonzalez said he was taken by surprise when he walked through the doors on his first day back.
"I got that 'wow' feeling," said Gonzalez, who hadn't seen TACO since its offices were renovated. "It's modern and up to date."
The renovations include doing away with closed-off cubicles and creating a more open, collaborative working environment with a modern look and feel.
"I was expecting to come back to my old cubicle and doing things the way it was done before," said the Ohio native and former Marine.
After traveling and taking time to explore his goals, Gonzalez said he views customer service in a different light – developing a new appreciation for the role.
"I can take my experiences and bring them back [to TACO]," he said. "I've grown so much more, as far as how to talk to customers and take care of them."
Despite nearly 20 years as a TACO Account Management Specialist, Gonzalez said he has new goals for the position and the TACO team – focusing on elevating his service from great to superior and providing individualized attention to each account, no matter the size or request.
"Once you put that caring feeling behind that conversation, people are more receptive [and] they want to listen to you," said Gonzalez. "You have to take time out for that person, no matter what. Whether it be a huge order or a small order, it's an order. It's someone putting faith in the company, buying our product. We work so hard to get [that product] out the door, so why not get it into the person's hands and make their whole experience pleasant."
Gonzalez will not only pick up where he left off – managing several TACO accounts – but anticipates he will specialize in specific areas of the company to provide top-notch service to his customers.
---
For more information about TACO Marine, visit tacomarine.com.