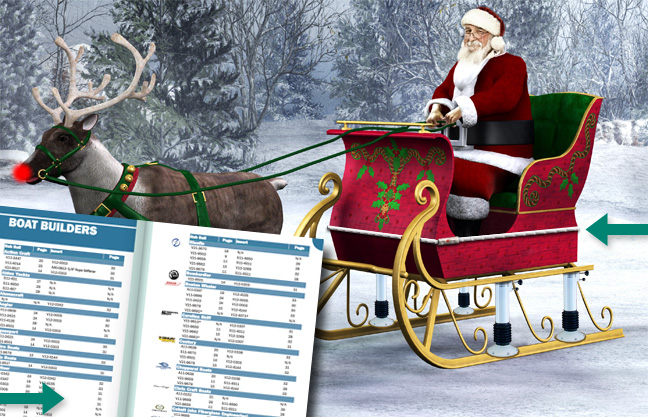 Santa has many close calls with chimneys when delivering presents. How does he keep his sleigh from getting scratched and dented? He uses TACO MARINE'S rub rail of course!
This year he added LED navigation lights that mount right into the rub rail. Now he has Port and Starboard lights with a range of 2 miles. And because Taco Marine is the largest producer of rub rail to boat builders, Santa recommends that you click here for a Free Rub Rail Replacement Guide. It helps you find  the original installed in your boat, what to buy and select from a variety of types, styles and colors of rub rail. A TACO MARINE rub rail kit makes an easy gift to put under the tree. Wether you are pulling up to a dock or a chimney, protect your ride and look good doing it with a TACO MARINE rub rail replacement kit.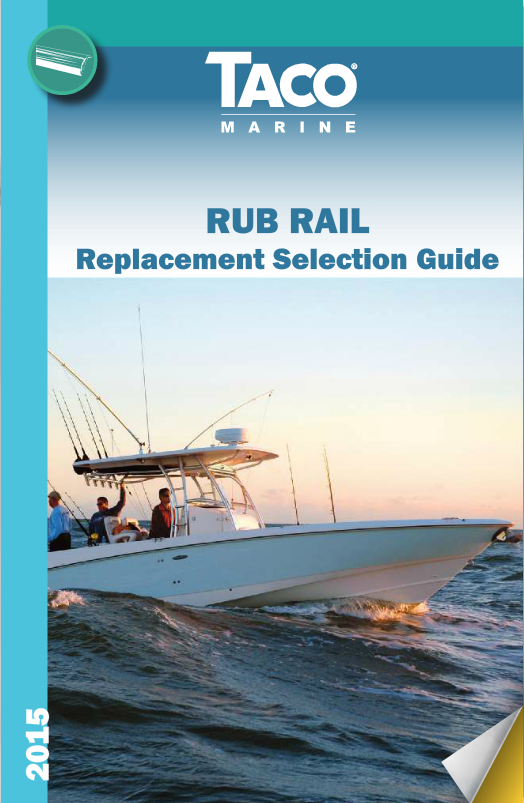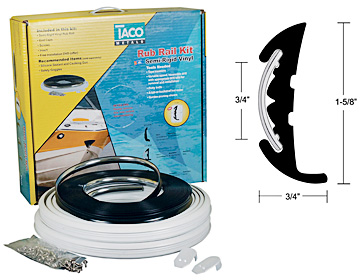 Wish List: Take a close look at Santa's sleigh. He took the bounce out of his roof top landings by installing TACO MARINE'S Seaspension pedestals. They can take the bounce out of your ride on the water.  For a more comfortable boating experience here's a blog telling about Seaspension marine seating.