Reel in one of these TACO MARINE products as a stocking stuffer and it could be the-catch-of-the-day for Christmas ...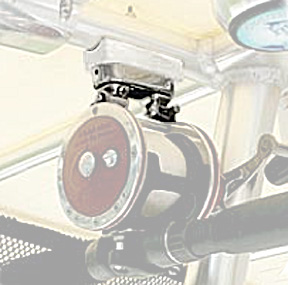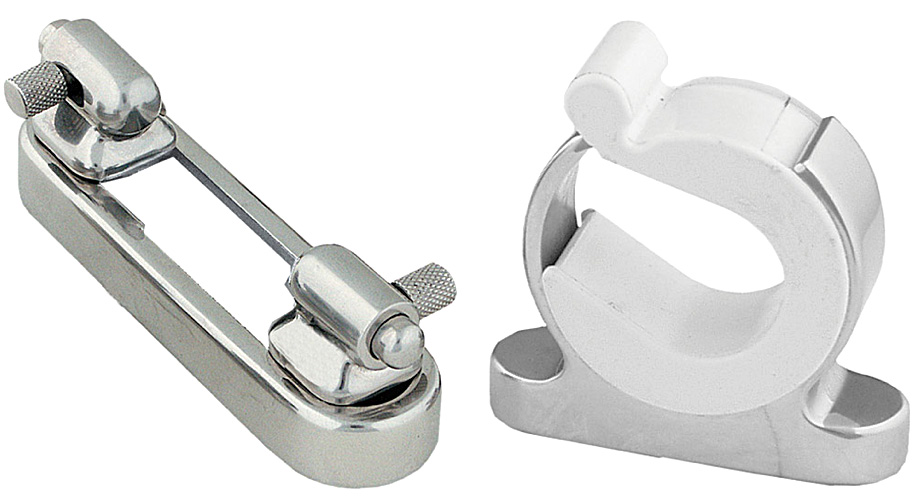 Reel Hangers with Rod Tip Holder Kit. The easy-to-adjust hangers accommodate a wide variety of reel sizes. The stainless steel hangers mount horizontally, vertically or overhead with spring-loaded clips to secure reels safely in place – even in rough seas. The set includes rod tip holders with spring-activated snap locks.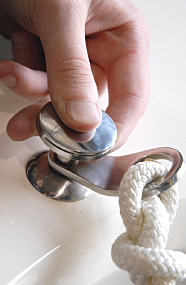 Because Santa is very busy,  he uses a Quick Release Clip whentying up to chimneys on roof tops – it's safe for reindeer and provides quick get-aways.
TACO MARINE'S Quick Release Fender Lock also provides dockside safety and convenience for boaters, as it clips quickly to store fender lines at their best length. Just simply insert the pin into the fitting to protect your boat with the fenders in their ideal positions.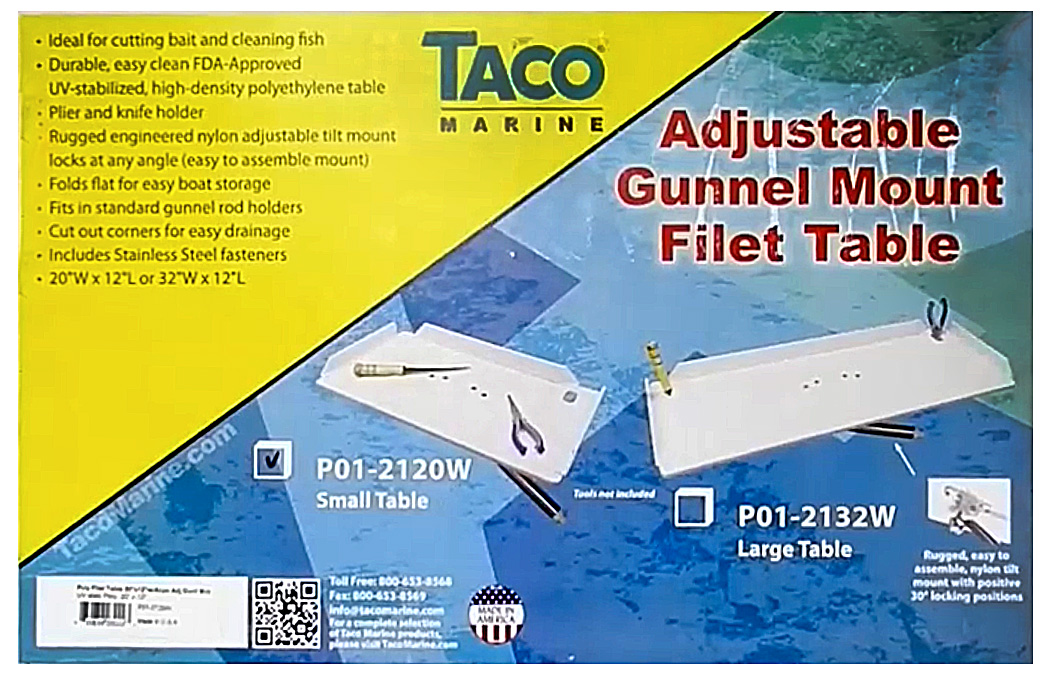 Leave Santa milk and cookies on this Adjustable Poly Filet Table! This clever  filet table fits in and adjusts to any degree rod holder, levels out flat and locks in the position you need. It also has slots for a filet knife and fishing pliers. This high-strength table will not crack, mildew, discolor, or absorb fish odors – plus it's easy to clean. It comes in two sizes and all the components are made in the USA. Click here for where to buy these TACO MARINE products.