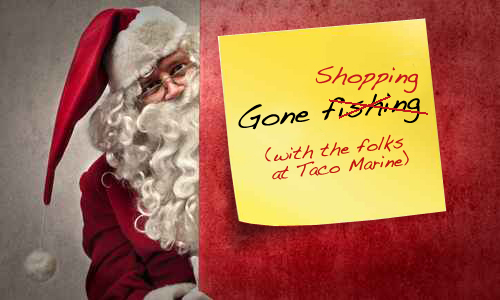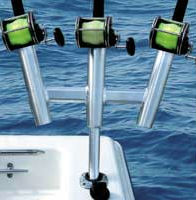 1. Kite Fishing Rod Cluster: Santa recommends this cluster mount, kite fishing, 3-rod holder. It has a 15 degree bent shaft for clearance and fits all standard gunnel mount rod holders or sleighs.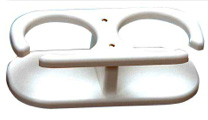 2. Drink Holders: Santa has 1 or 2 drink holder styles which  hold full-sized insulated drinks and mugs. Stainless steel mounting screws are provided for flat or bulkhead mounting, and some drink holders with suction cup.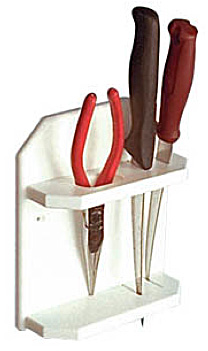 3. Fishing Plier & Knife Holder: Santa-safe and convenient, it holds a pair of pliers and two knives. The white UV-stabilized polyethylene material resists sun damage and includes stainless steel mounting screws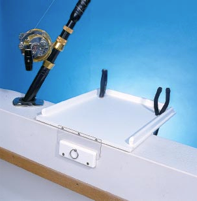 4.This handy filet board can be attached in just seconds, stores flat and includes everything needed for mounting. It holds a knife and pliers and its heavy-duty, UV-stabilized polyethylene construction resists the harsh marine environment and reindeer horns.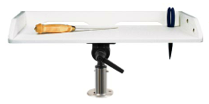 5. Adjustable Poly Filet Table:  Taco Marine's filet tables have an adjustable tilt and fit into any rod holder. These FDA approved tables are made from UV-stabilized, high density polyethylene and easily slide down a chimney.
.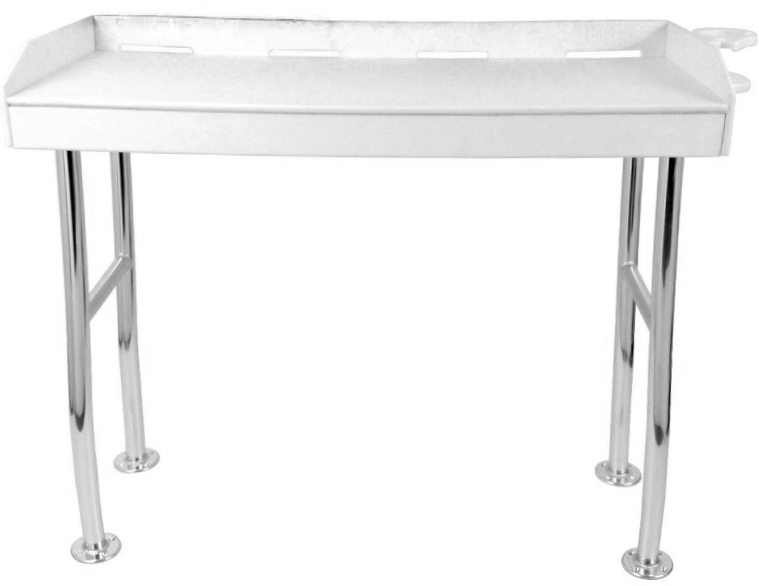 6. Dock-side Filet Table: This FDA-approved dock-side filet table is made from UV-stabilized, high density polyethylene and can be permanently mounted on your dock. Included are lag bolts to secure each leg, and a water nozzle holder for convenient use and clean-up, a drink holder mounts to the side, plus plier and knife holder slots. Strong enough to hold Santa or up to 250lbs of fish.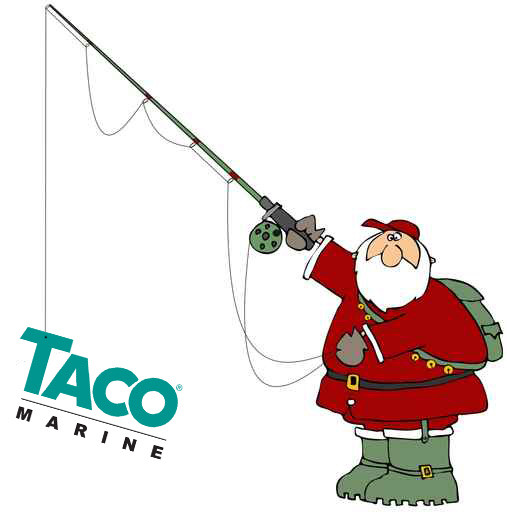 For additional detailsabout each gift item, click the product name links above. To find out where to purchase, please click here: TACO MARINE dealer location map for the nearest dealer or store near you.